JMI Foundation Bestows Ambassadors Awards 2019 on Apostle Johnson Suleiman, Pro Israel Ogundipe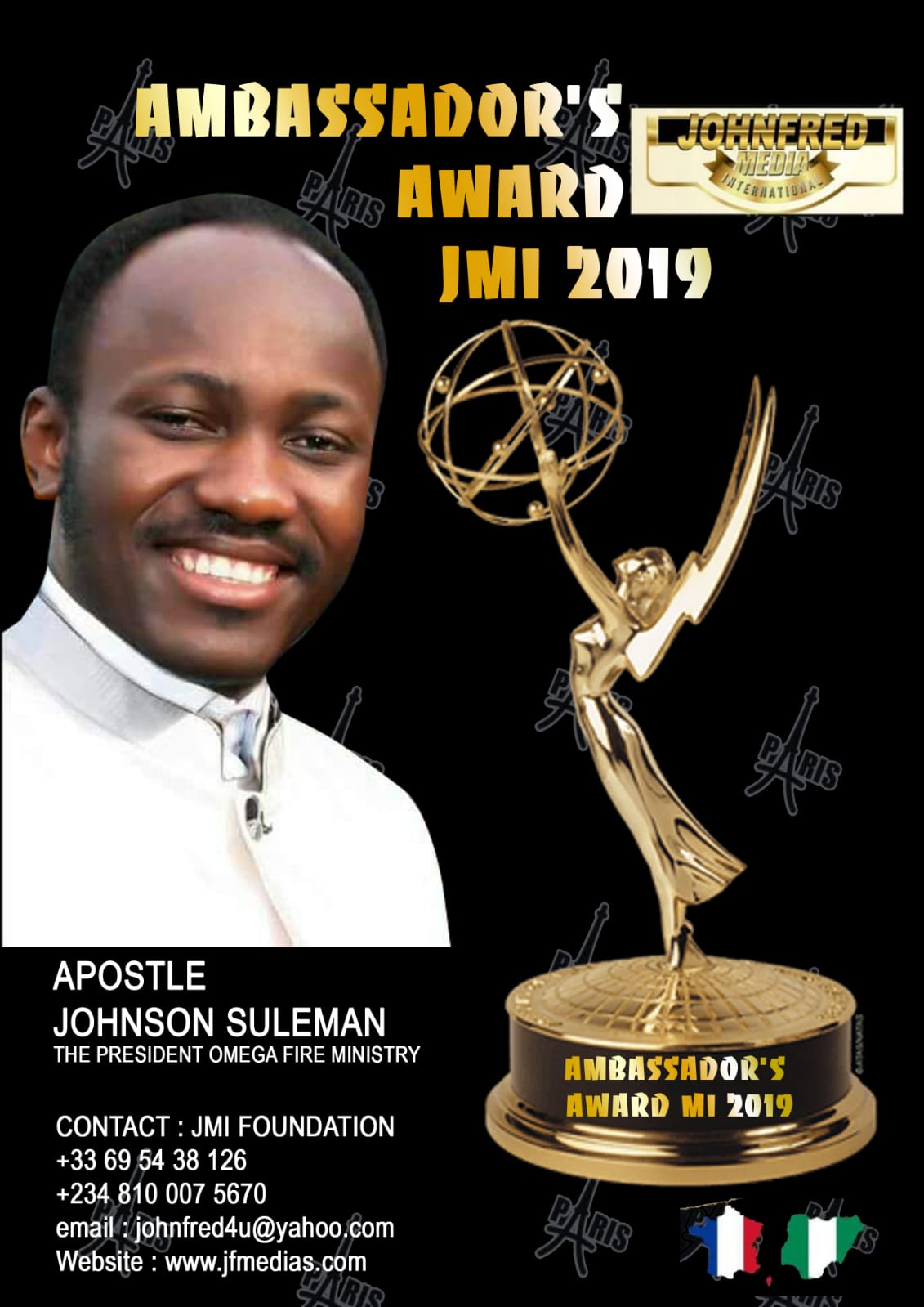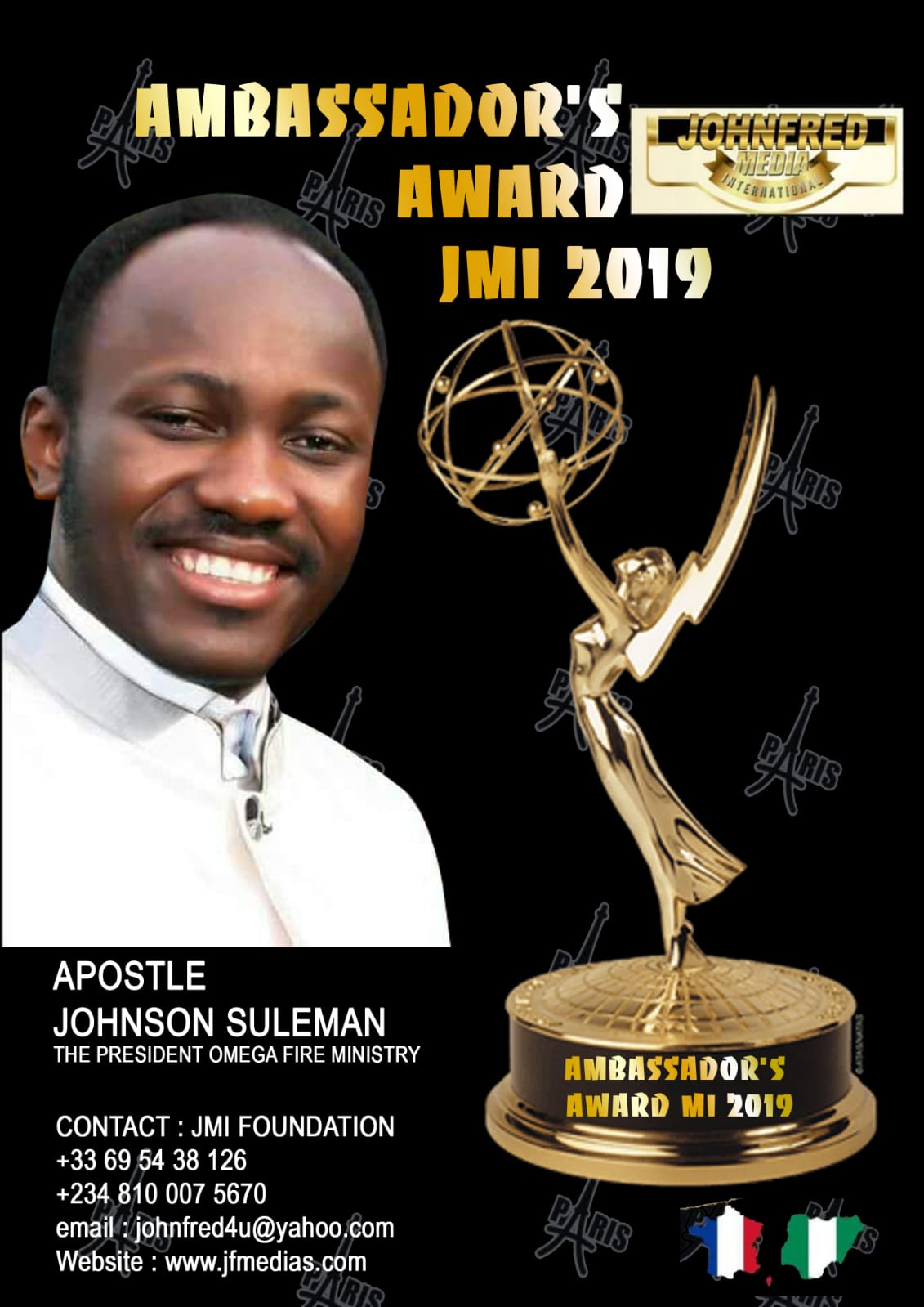 The Adeagbo Johnfred Adewale Led JMI foundation in France has unilaterally endowed Apostle Johnson Suleiman and Pro Israel Oladele Ogundipe with the Ambassadors Award for 2019.
The foundation based in France but noted for its philanthropic gesture decided to award the General overseer of Omega fire Ministry, Apostle Johnson Suleiman for his impact on individuals , nations and the globe at large.
According to the founder of the prestigious organisation, the two clergy were bestowed with the Awards based on their exemplary lifestyle both within and outside the pulpit.
The team will present the awards to them in Nigeria in January 2019.