Joe Biden Names Cedric Richmond, 9 top White House appointees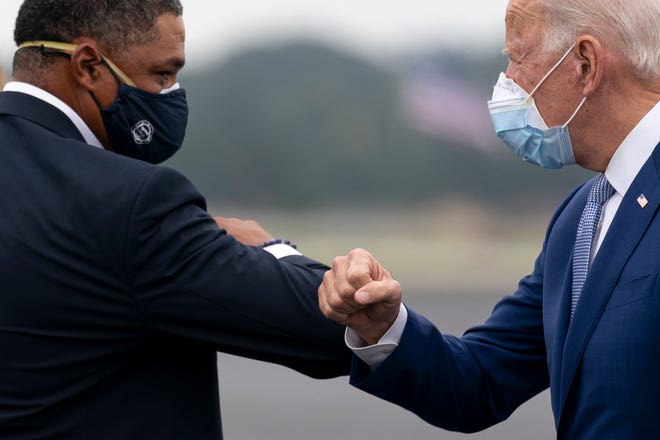 Despite Trump's  continued legal challenges, US President-elect, Joe Biden announced Tuesday the appointment of  Cedric Richmond, nine White House aides, including counselors and senior advisers. 
Jen O'Malley Dillon, Biden's campaign manager, will become deputy chief of staff. Steve Ricchetti, a longtime Biden adviser and lobbyist, will become counselor to the president. Rep. Cedric Richmond of Louisiana, who was national co-chairman of Biden's campaign, will become senior adviser to the president and director of the White House Office of Public Engagement.
Mike Donilon, chief strategist for the campaign, will become a senior adviser to the president. And Dana Remus, the campaign's general counsel, will become counsel to the president.
"I am proud to announce additional members of my senior team who will help us build back better than before," Biden said in a statement. "America faces great challenges, and they bring diverse perspectives and a shared commitment to tackling these challenges and emerging on the other side a stronger, more united nation."
The announcements followed Biden naming Ron Klain as Chief of Staff on Wednesday. Biden was expected to nominate cabinet members in the coming days.
The latest appointees are:
•O'Malley Dillon, who was only the second woman to lead a successful presidential campaign, after Kellyanne Conway for Trump. O'Malley Dillon had managed former Rep. Beto O'Rourke's rival campaign for president before joining Biden's campaign.
O'Malley Dillon previously served as deputy campaign manager for former President Barack Obama's 2012 reelection, executive director of the Democratic National Committee and battleground states director for Obama's 2008 race. She was also a founding partner at Precision Strategies, a Democratic consulting firm