Joshua Iginla's Church Holds First Service After Total Lockdown, Maintains Social Distance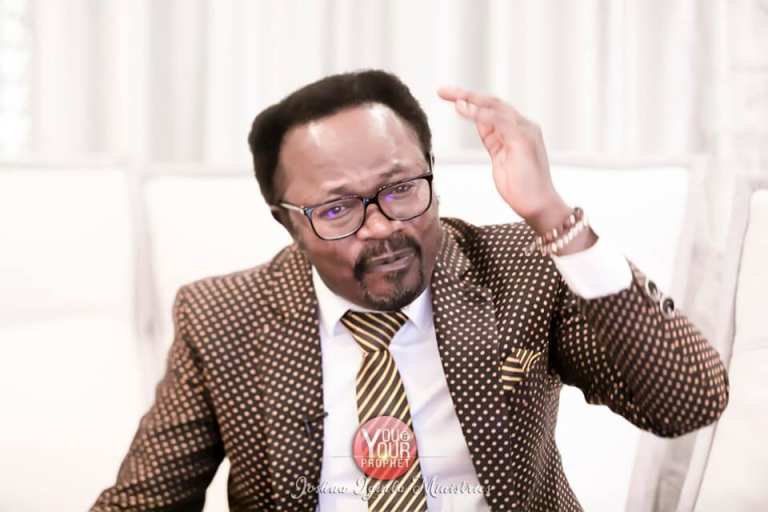 At last, Champions Royal Assembly, led by popular prophet, Joshua Iginla has held its first service today in Abuja after the federal government lifted the ban on religious gatherings weeks ago.
While in the church, the social distance rule was seriously adhered to, according to pictures shared on the general overseer's page on facebook.
Apart from the social distance rule obeyed, some of the guidelines set by the NDDC was also obeyed.
Some of which include:
There should be no entry without facemasks. All attendees and religious leaders must wear a face mask
People who are sick should not go to places of worship. There should be temperature screening on entry
Hand washing facilities and hand sanitizers should be provided at point of entries and strategic points
Attendance at religious settings should not exceed 1/3 of sitting capacity
Champions Royal Assembly is an Abuja based church of the popular prophet and it boasts of a capacity of over 100,000 seaters.
It is worthy of being noted that the man of God started his ministry years ago in Abuja, in just a room apartment and today, he has several branches across the world.
For some time now, there has been ban on crowd gatherings, religious gatherings in order to curb the spread of Covid-19 pandemic that struck the world early this year.
Reports has it that the virus started in Wuhan, China before spreading to other parts of the world.
In Nigeria, there have been confirmed cases of over 15,000 and 407 deaths.