'Journalist', Lawyer In Prison For Blackmailing ODM Publisher, Bishop Dr Chris Kwakpovwe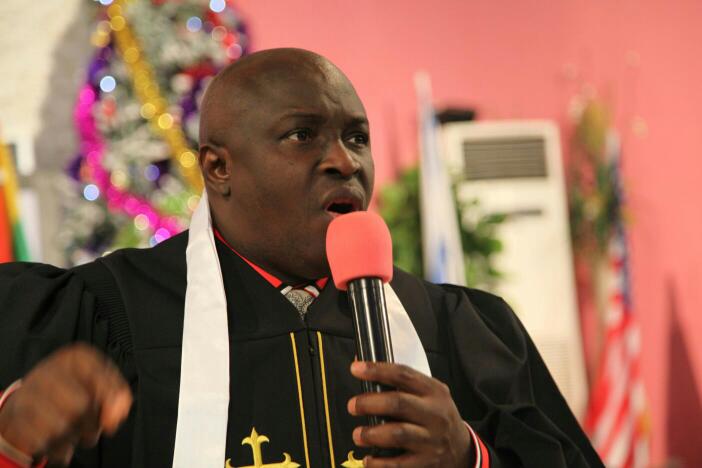 A blackmailer who claims to be a journalist has landed in Kirikiri Maximum Prison attempting to extort money from a popular clergy in Lagos through blackmail. Ohio Ojeagbase, 38, walked into the net of the Federal Special Anti-Robbery Squad, SARS, after perfecting his extortion plot on Bishop (Dr.) Chris Kwakpovwe, the General Overseer of the Manna Prayer Mountain and publisher of the daily devotional, Our Daily Manna. He was arrested alongside a Lagos-based lawyer, Barr. Uche Iloani accused of working together with Mr. Ohio who owns Probiters Report.
Trouble started for Ohio and his accomplice after they had planted a lady in Bishop Kwapovwe's ministry to function as a staff whose job was to feed them with information that could facilitate their blackmail plans on the clergy.
Rita Ibeni, the staff, who worked in the media department of the ministry for about five years, was fingered after a massive looting of the ODM Video Unit of media and video equipment worth N5.6 million. The main suspect and other departmental staffers were arrested. When she was confronted with evidence of the theft, she absconded from the church office. This prompted her arrest at the instance of the ministry and a case was filed at Area H Police Command, Ogudu, Lagos. Upon her arrest, Barr. Iloani, who claimed to be her counsel, came forward to demand for her immediate release with a plea to the ODM and the ministry that the matter would be settled out of court.
However, as soon as Rita Ibeni was granted bail, the story took a new twist as Mr. Ohio went to work. He wrote a letter to Bishop Kwakpovwe claiming that the latter tried to oppress one of his staffers and that they were going to publish a story in that regard which could finish the ODM Vision which has affected millions of lives across the Globe. According to him, "Whatever we tell the public will be believed since we have 250 million online membership."  He demanded millions of naira from the man of God if he wanted the story killed. Ohio Ojeagbase claimed he and his accomplice had recorded verbal (audio) conversations between Rita and the bishop where the man of God made sexual advances at the former. However, further probe and forensic examination later, revealed that the recording was fake as the fabricated voice was not the bishop's.
After series of accusations and threats to publish negative story of sexual harassment and threat to life concerning the Bishop and even threats of kidnap of his loved ones by other faceless members of the group, they demanded settlement to avoid the story going viral, claiming it was not their intention to damage the image of the revered man of God. They also told the bishop they had done a "human google" on him and they knew his worth! At that point, the bishop "smelled a rat" and quickly reported the matter to the police.
The lawyer asked for N15 million (fifteen million naira) for inconveniences tagged as professional fees and the inconveniences his 'client' Ms Rita Ibeni had gone through during her arrest, while Mr Ohio demanded for 50% of whatever is paid to the lawyer.
The suspects also gave the man of God the option of handing in original copies of his property documents that they would help him facilitate quick loan from a bank so he could make the payment without stress. That was when the Bishop Dr Chris Kwakpovwe went back to the police to lodge complaints. The police then advised that further calls, SMS or meetings be electronically recorded as evidence, and that was done.
They were, however, rounded up on Wednesday, April 12th, 2017 in Ogudu, Lagos, while they were at the agreed venue for the man of God to make payment. Journalists further gathered that they came on that day with two borrowed jeeps.
The case was charged to court on Thursday April 17, 2017 where the suspects were remanded at Kirikiri Maximum Prison over their inability to meet up with the bail conditions.
We gathered that Mr. Ohio had earlier blackmailed many clergymen and businessmen in the country.  The suspects, according to information made available to us, were in the habit of planting people in the homes and offices of wealthy men and women, clergy men, business men and women  to plan  how to blackmail and extort money them eventually.
Speaking on the incident at the court premises, the bishop told journalists that he knew that this was a plot to DISTRACT him from the LOOTED VIDEO EQUIPMENT'S CASE, Blackmail/Extort money (millions) from him and discredit him as a man of God, but his proactive approach to get to the bottom before they carried out their nefarious acts stopped them in their tracks. He said he never made any advances and can never do so with the suspected looter of the video unit (the former employee). "I am used to such satanic fabrications, gang-ups, lies, concoctions and distractions! He reminded journalists of a current and lingering court case which involves a lady who took him to court for the ridiculous charge of falling down and breaking her teeth at a Lagos National Stadium programme – World Anointing Night, 6 years ago.
"Thousands of souls came for that programme from 23 countries, 6 years ago. The lady whom I never met, took me to court and she is claiming 22 million damages. The case which provoked nationwide outrage against the lady is still on."
"As a man of God, such lies, manipulations, fabrications, temptations and battles are expected because the devil is mad and will be mad against any child of God who is living right and who is a terror to his kingdom. But he is only a roaring lion without teeth. Was Joseph not wrongfully attacked and blackmailed by Mrs Portiphar? But did he not sit on his throne at last? I have learnt that in life, success attracts uncommon battles and for every one person who celebrates your success, there are at least two others who are plotting your down fall. Indeed, there are no blue skies without storms but the rainbow is the final bus stop if you refuse to be distracted from your goals! Victory is sure by God's grace!  I shall make no deeper comments for now since the matter is before the courts." He said.
Candyboi: A Rising Star from Delta State Crafting His Musical Destiny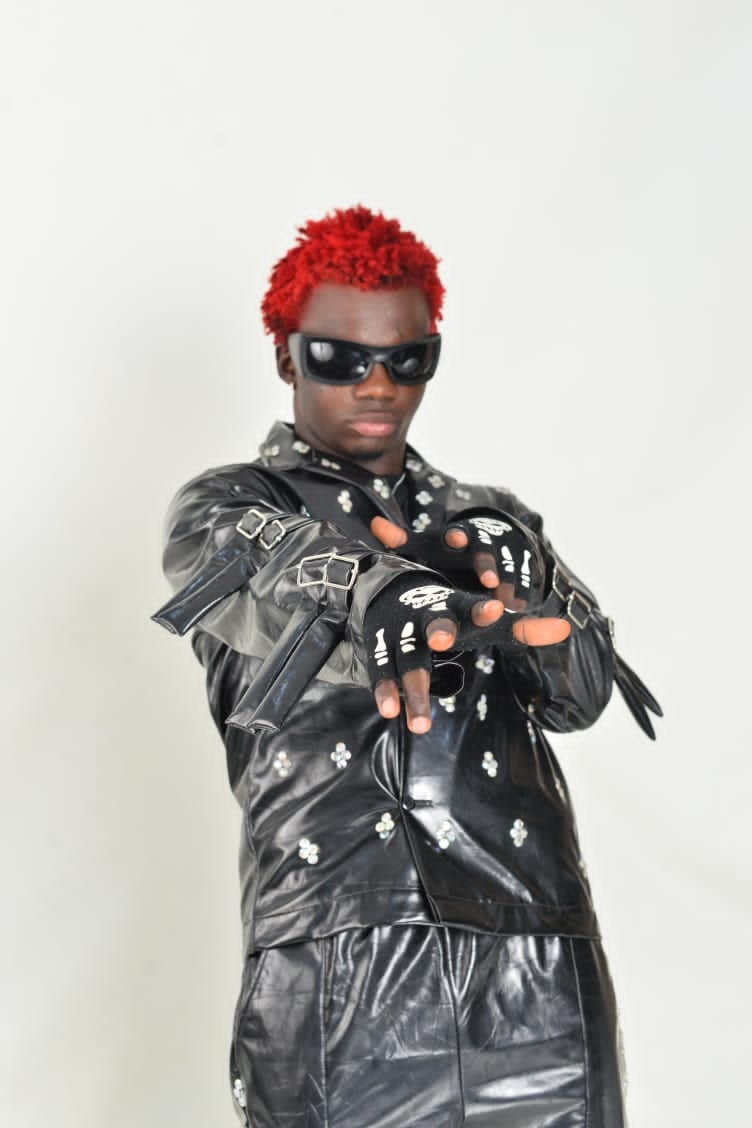 Candyboi: A Rising Star from Delta State Crafting His Musical Destiny
Sahara Weekly Reports That In the vibrant landscape of Nigerian music, one name that's rapidly gaining recognition and acclaim is Candyboi, a young and immensely talented artist whose real name is Ugbeghene Tega Lawrence. Hailing from the heart of Delta State, specifically the Okpe and Uwie local government areas in Warri, Candyboi has a compelling story and an even more promising future in the world of music.
Early Beginnings and Musical Inspiration
Candyboi's journey into the world of music commenced at a remarkably young age. It was during his formative years that he discovered his passion for crafting melodies and penning lyrics that resonate with the soul. His inspirations, drawn from renowned artists like Davido, Olamide, Wizkid, Phyno, Tekno, Timaya, and many more, played a pivotal role in shaping his artistic identity. Their influence can be heard in the distinct blend of Afrobeat, hip-hop, and contemporary Nigerian sounds that define his music.
Growing up in the close-knit community of Arhagba in Okpe local government, Candyboi's roots run deep. He attended Arhagba Primary and Secondary School, where his talents began to flourish. These early experiences, both in the classroom and within the vibrant community, helped mold him into the artist he is today.
Family and Polygamous Background
Candyboi's upbringing in a polygamous family has provided him with a unique perspective on life and has undoubtedly contributed to the depth and richness of his songwriting. Family bonds are important to him, and his journey as an artist is intertwined with the support and love he receives from his family.
Social Media Presence
In the digital age, Candyboi has embraced various social media platforms to connect with his growing fan base. You can find him on Instagram as @don_g_lord, on TikTok under the same handle @don_g_lord, and on Facebook as Don G Lord. On Twitter, he goes by @don_g_lord, where he shares updates, connects with fans, and offers glimpses into his creative process.
The Ambitious Vision: "The Genesis" EP and Collaborations
At just 21 years old, Candyboi is poised to make a significant mark in the music industry. Currently, he's hard at work on his eagerly anticipated EP titled "The Genesis." This project promises to be a musical journey that showcases his evolution as an artist and his ability to create music that resonates with a diverse audience.
One of Candyboi's aspirations is to collaborate with some of Nigeria's most talented artists, including Rema, Fireboy, Joeboy, Oxlade, Erriga, and many others. His desire to work with both local and international artists, such as Justin Bieber and Rihanna, reflects his ambition to transcend borders and create music that speaks to the world.
Candyboi, born Ugbeghene Tega Lawrence, is an emerging artist from Delta State who is poised to make a significant impact in the music industry. With a passion for music that was ignited at an early age and a diverse range of musical influences, Candyboi's journey is one of promise and potential. As he continues to work on his EP and seeks collaborations with both Nigerian and international artists, the world eagerly awaits the musical treasures he will undoubtedly unveil in the future. Keep an eye on this rising star, as his star is set to shine brighter with each note and lyric he creates.
Bella Gold : The Artistic Beauty Entrepreneur with a Passion for Acting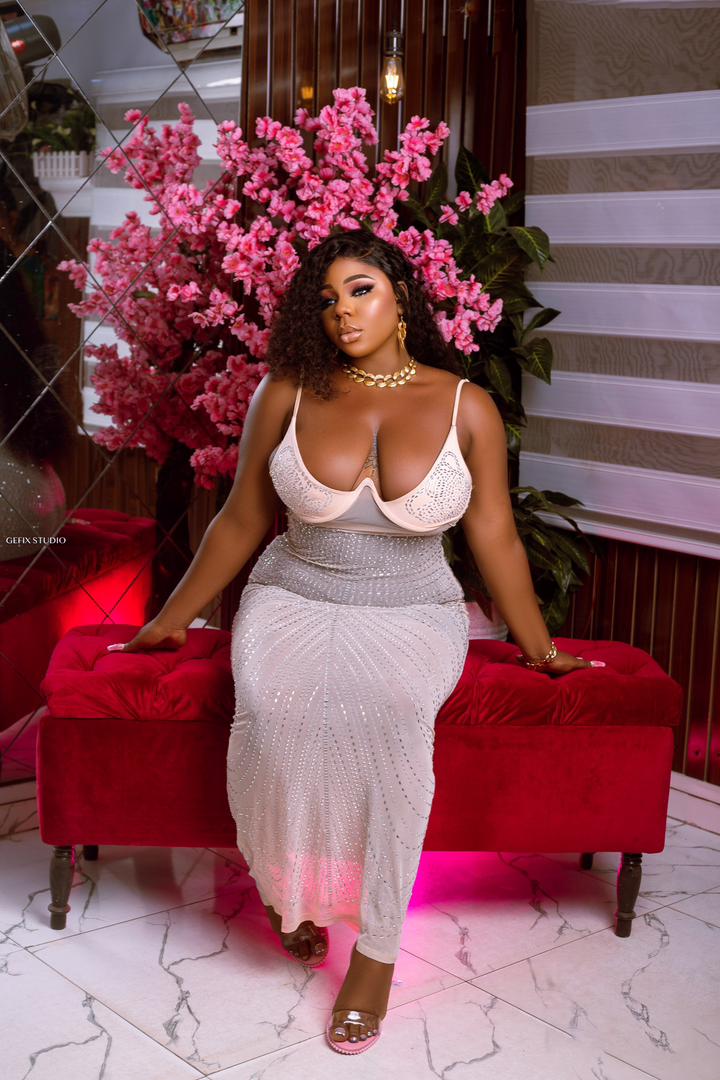 Bella Gold : The Artistic Beauty Entrepreneur with a Passion for Acting
Sahara Weekly Reports That In the world of beauty and entertainment, one name that stands out is Adepeju Idris Ajoke, known to her growing fan base as the creative force behind "Bella's Beauty World." Adepeju, a multifaceted talent hailing from Nigeria, has managed to blend her love for beauty with her passion for acting, carving out a unique space in the industry.
Early Life and Inspiration
Born as Adepeju Idris Ajoke, this dynamic woman's journey into the world of beauty and entertainment is as intriguing as it is inspiring. Unlike many who draw inspiration from specific sources, Adepeju's love for acting and beauty sprouted from a deep-seated passion that needed no external impetus. It was a calling that she simply couldn't ignore.
Bella's Beauty World: A Beauty Enthusiast's Haven
At the heart of Adepeju's profile is her thriving brand, "Bella's Beauty World." Through platforms like YouTube and TikTok, she offers her audience a glimpse into her world of skincare, beauty, and lifestyle. Her content is a harmonious blend of informative tutorials, product reviews, and personal anecdotes, making her an accessible and relatable figure in the beauty industry. Her engaging and authentic approach has earned her a loyal following of beauty enthusiasts who eagerly await her next video.
But Adepeju doesn't stop at tutorials and reviews. She has also ventured into selling beauty products, offering her audience a curated selection of body lotions, oils, face creams, and sunscreens through her Instagram page. This entrepreneurial spirit, combined with her passion for beauty, has turned Bella's Beauty World into a thriving online destination for those seeking beauty advice and quality products.
A Woman of Many Talents: The Actress
Beyond her role as a beauty influencer and entrepreneur, Adepeju Idris Ajoke is also an accomplished actress. Her love for the art of acting is a testament to her diverse talents and interests. While her career as an actress continues to unfold, her dedication to her craft and her ever-growing fan base guarantee that her journey in the entertainment industry is one worth watching.
Family and Support: A Loving Bond
Adepeju's strong family ties also play a significant role in her life. Her mother, Tosin Eniba, a well-known Nigerian singer, songwriter, and actress who goes by the stage name Yeye Eniba, has been a constant source of support and inspiration. The love and admiration they share for each other is palpable, and their mutual passion for music and entertainment runs deep.
Tosin Eniba, with her own impressive career in the music industry, has not only provided guidance but also a valuable connection to the world of entertainment. Her songs, including "Iya Ni Iya Mi," "Tribute2Daddy," and "Voice of Mercy," have left an indelible mark on the music scene.
Both mother and daughter have embraced the digital age, with TikTok accounts that showcase their talents and personalities to a global audience. They use these platforms not just for entertainment but also as a means of giving back to their community by sharing wisdom and advice on nurturing talents.
The Perfect Getaway: Beach and Fashion
When it comes to unwinding and relaxation, Adepeju has a penchant for the beach. The tranquil waves, the soothing sea breeze, and the sound of the ocean serve as her escape from the hustle and bustle of life. It's her place of solace, where she can rejuvenate her creative spirit.
And as a true fashionista, Adepeju's sense of style is not to be underestimated. Her unique fashion choices reflect her vibrant personality and creative flair, further enhancing her status as a trendsetter in the beauty and entertainment industries.
Adepeju Idris Ajoke, the brains behind Bella's Beauty World, is a captivating blend of beauty entrepreneur, actress, and fashionista. Her passion for all things beautiful, coupled with the unwavering support of her mother, Tosin Eniba, has propelled her to create a brand that resonates with audiences far and wide. With her artistic talents and dedication, Adepeju is poised for a promising future in both the beauty and entertainment worlds, where she continues to inspire and captivate those who follow her journey.
Gospel Singers, Ejire Aditu: How We Battled Through The Effect Of Our Father's Death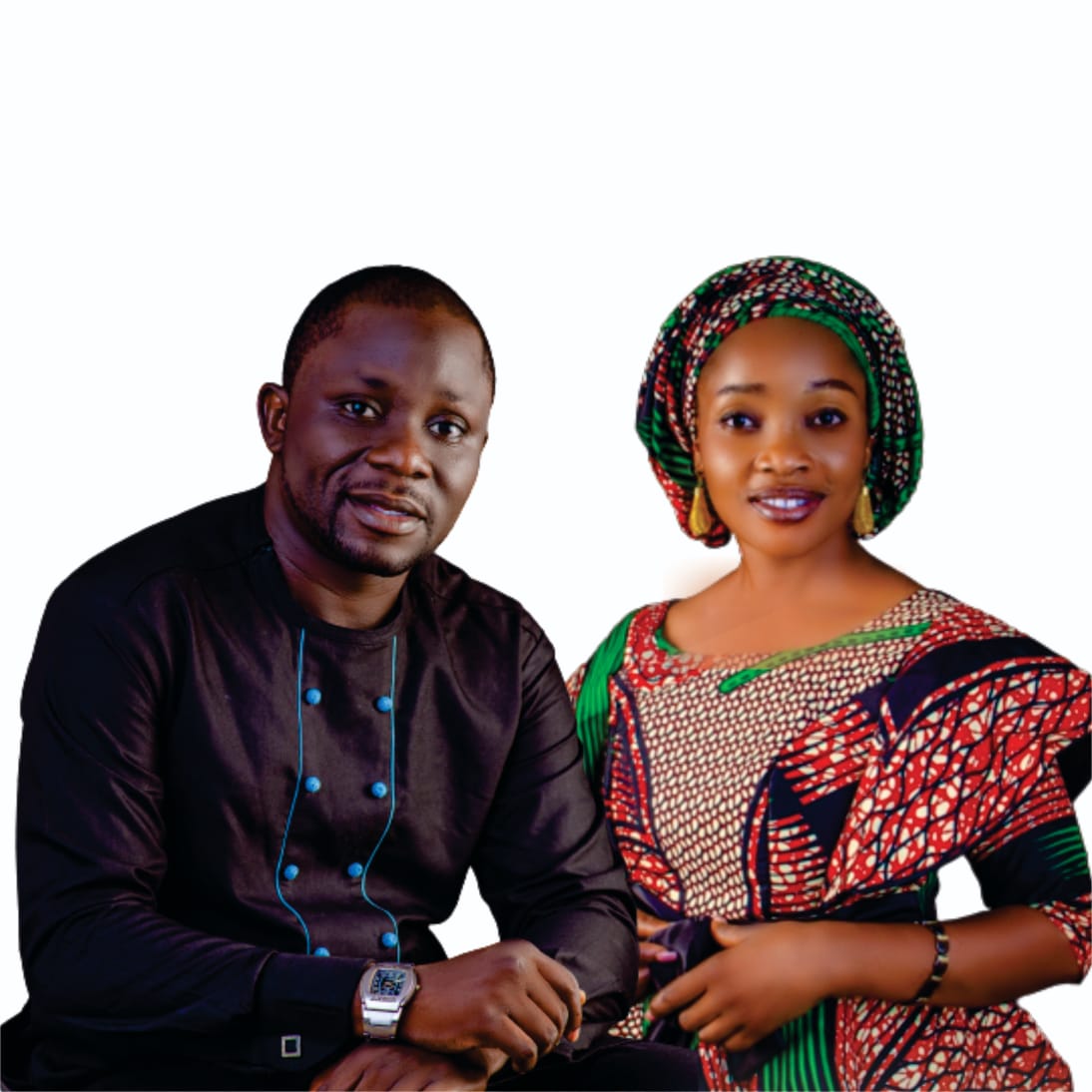 Gospel Singers, Ejire Aditu: How We Battled Through The Effect Of Our Father's Death
Sahara Weekly Reports That Their story is a lesson in determination and raw faith. The duo of Ejire Aditu lost their benefactor when he was needed most, thus bringing a temporary halt to their education.In this encounter, the popular Abuja based gospel singers explained how God saw them through and their journey into and through gospel music.
Q:Where is Taiye Ejire John and Kehinde Ejire John also known as Ejire Aditu Ogo are from
A:We are from Oyo state Ogbomosho to be precise
Q: Kindly let your admirers into you educational background
A: We had some of our education in Kaduna state. Along the line, our dad passed away, then we started having issues with our education. As a result, we relocated to Abuja here, where we decided to do Adult Education.
Q: Whats your kind of music and music in the first place.
A: At first I think I did not choose music, music chose me because I just saw music in me while I was growing up. I started composing songs at the age of 7 then when I saw it that way then i accepted the gift and i chose to go with it because it is the easiest way to communicate to the world.
We do Gospel song. In this Gospel song we do we have what i call S I E M:Spiritual Inspirational Educative Motivational
Q:Why did you choose gospel.
A:Because along the line i saw my self as someone who is ministering with song not just to entertain. So as the scripture says in Mark 16:15 : Go into all the world and preach the gospel to all creation." So it is a privilege for us to be among the chosen ones.
Q: For how long have you playing music .
A: We have been into this music ministry since the year 2002 that should be about 21years ago.
A:How many Album do you have in the market now and what are their titles
A:We have lots of albums and singles
1 Aditu Ogo album
2. Let There Be Favour Album
3. Ile Ogo Timo Album
4. Famigoke Album
5 Rin Ile mi Koja
SINGLE TRACKS
1ETUN ONA OLUWA SE
2YESHUA HAMASHIACH
3IYIN YE O
5 EFI Olorun se AKOKO
6 Baba modupe
7 Ogo fun Olorun
Q: Which one is the latest
A: To the glory of God, our latest work just hit the airwaves. It has been on all social medial digital platforms since the 8th of September