Justice Odili: Police Explains How Fake Operation Was Carried Out
INVASION OF ABUJA RESIDENCE OF JUSTICE MARY ODILI:  POLICE ARREST 14 SUSPECTS FOR CONSPIRACY, FORGERY, PERSONATION AND CRIMINAL TRESPASS
·         IGP Assures Diligent Prosecution of indicted persons
The Nigeria Police Force has arrested a total of fourteen (14) suspects including the principal suspect – a fake Chief Superintendent of Police (CSP) – for complicity in the failed criminal trespass on the Abuja residence of Justice Mary Odili on Friday, 29th October, 2021. The suspects were arrested following investigations conducted by detectives from the Force Intelligence Bureau (FIB) which clearly revealed the criminal involvement and individual roles the suspects played in the invasion of the residence of the revered Supreme Court Judge. Recall that the Inspector General of Police, IGP Usman Alkali Baba, psc (+), NPM, fdc, on 1st November, 2021, affirmed that the Force did not authorize security operatives to carry out any assignment in or around the residence of Justice Mary Odili and directed the Force Intelligence Bureau (FIB) to carry out a discrete investigation with the aim of bringing the perpetrators to book.
The suspects; Ajodo Lawrence 'm' (principal suspect), Michael Diete-Spiff 'm', Bar. Alex Onyekuru 'm', Bayero Lawal 'm', Bar. Igwe Ernest 'm', Aliyu Umar Ibrahim 'm', Maimuna Maishanu 'f', Ayodele Akindipe 'm', Yusuf Adamu 'm', Bashir Musa 'm', ASP Mohammed Yahaya 'm', Stanley Nkwazema 'm', Shehu Jibo 'm' and Abdullahi Adamu 'm', L/CPL Mike (other name unknown) 'm', are members of a well-organized criminal gang with a web-like involvement of individuals drawing from their different competences, professional background and social contacts in perfecting the criminal plot. Membership of the syndicate include suspects with background in public service, business, law, journalism, banking, amongst others.
The facts of the case from Police Investigations have it that one Aliyu Umar Ibrahim, an acclaimed whistle blower, following a baseless and unverified information he got from one Yusuf Adamu – parading himself as the godson of Chief Peter Odili – that there is a huge sum of money in foreign currencies starched in the residence of Her Lordship, Justice Mary Odili located at No. 7, Imo River Street, Maitama, initiated processes aimed at illegally recovering the said money. Consequently, the syndicate contacted one Bashir Musa, a clerical staff of the Central Bank of Nigeria (CBN), who in turn sought the assistance of two (2) others – Shehu Jibo and Abdullahi Adamu.
The whistle blower was later introduced to one Bayero Lawal who falsely presented himself as a Director in EFCC. He took the whistle blower to one Hajiya Maimuna Maishanu who in-turn took them to her cousin, Michael Diete-Spiff, who claimed to be the Director of Foreign Currency Operation of Ghost's Account for Local Whistle Blowers & Assets Recovery Panel, purportedly operating under the Federal Ministry of Justice – an agency that in fact does not exist. Diete-Spiff later introduced the whistle blower to one Lawrence Ajodo with the aid of one Godwin (currently at large). From this moment, Lawrence Ajodo – who falsely claimed to be a Chief Superintendent of Police (CSP) and also the officer in-charge of a non-existing Asset Recovery Panel at the Federal Ministry of Justice took over the planning and execution of the illicit operation. Through the assistance of one Ayodele Akindipe, an herbalist, the fake CSP procured the services of an Assistant Superintendent of Police and two (2) Soldiers for the failed operation. The fake CSP also elicited the services of a journalist, one Stanley Nkwazema and two (2) lawyers namely Bar. Alex Onyekuru and Bar. Igwe Ernest. While the journalist was expected to play the blackmail role, the lawyers were expected to help the syndicate in perfecting court documents and processes. The fake CSP later deposed to an affidavit and eventually obtained a search warrant meant for the execution of the raid.
Investigations so far conducted by the Police show that the suspects criminally trespassed on the residence of Her Lordship but were not allowed to execute the search warrant due to the lawful resistance from Police officers on guard duty at her residence. Police findings also revealed that the principal suspect – Lawrence Ajodo – is an impostor and not a police officer as he falsely claimed. Similarly, the Ghost's Account for Local Whistle Blowers & Assets Tax Recovery Panel purportedly operating under the Federal Ministry of Justice does not exist at the Federal Ministry of Justice neither is it registered with the Corporate Affairs Commission. Also, the signature of the Honourable Minister of Justice and Attorney General of the Federation, Abubakar Malami (SAN) on the ID card presented by the fake CSP during the raid was forged. The Search Warrant which the suspects procured from a Magistrate Court for purposes of searching the premises of Justice Odili, was also obtained under false representation. The entire criminal operation has no authorization of any known Security Agency or Federal Government Ministry/Department.
Three (3) vehicles used by the suspects for the illegal invasion and a laptop computer, printer and flash drive used for the production of the fake ID cards were recovered from the suspects by the Police investigators.
Meanwhile, investigation is being intensified to arrest the other seven (7) suspects including two (2) persons believed to be personnel of the Nigeria Army who were physically present during the raid, and fully dressed in Army uniform.
The IGP, while assuring diligent prosecution of the suspects, reiterated the commitment of the Force to continue to advance the rule of law and combatting all forms of crimes and criminality in the country.
CP FRANK MBA
FORCE PUBLIC RELATIONS OFFICER
FORCE HEADQUARTERS
ABUJA
Why Two-year-old Boy Was Sentenced To Life Imprisonment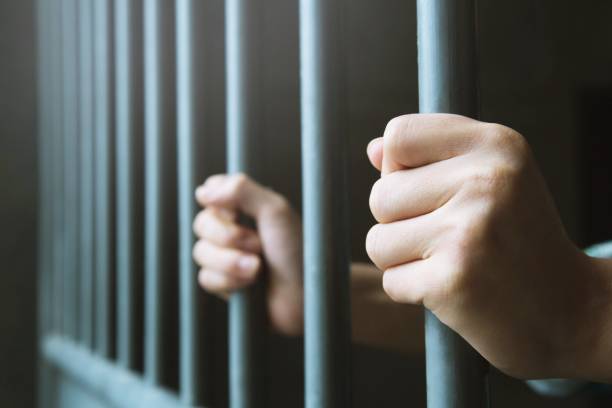 Why Two-year-old Boy Was Sentenced To Life Imprisonment
A two-year-old Boy has been reportedly sentenced to life imprisonment in North Korea over possession of the Holy Bible.
The toddler is said to have been sentenced to life in a North Korean prison camp after his parents were discovered with a Bible in their home
The shocking tale was revealed by the US State Department's International Religious Freedom Report.
It claimed the two-year-old and his entire family were locked up for their religious beliefs.
Several other cases of North Koreans being killed for being Christian were also included in the report, including the firing squad execution of a woman and her grandchild in 2011.
Other believers faced "pigeon torture", where they were suspended with their hands tied behind their backs, unable to sit or stand for days on end.
Some were tortured with sleep deprivation including one woman in solitary confinement who was driven to suicide in 2020 after prison guards refused to let her sleep.
According to report, as many as 70,000 Christians have been imprisoned for their faith under the Kim Jong-un regime, out of a possible population of 400,000.
The new publication said several North Korean Christians hid their faith from their children.
It cited the finding of one NGO, Open Doors USA (ODUSA), which said: "A Christian is never safe.
"Children are encouraged to tell their teachers about any sign of faith in their parents' home."
Another NGO, Korea Future, said children were taught in school about the "evil deeds" of Christian missionaries, including " rape, blood-sucking, organ harvesting, murder, and espionage"
Emmanuel fadipe….the face of humanity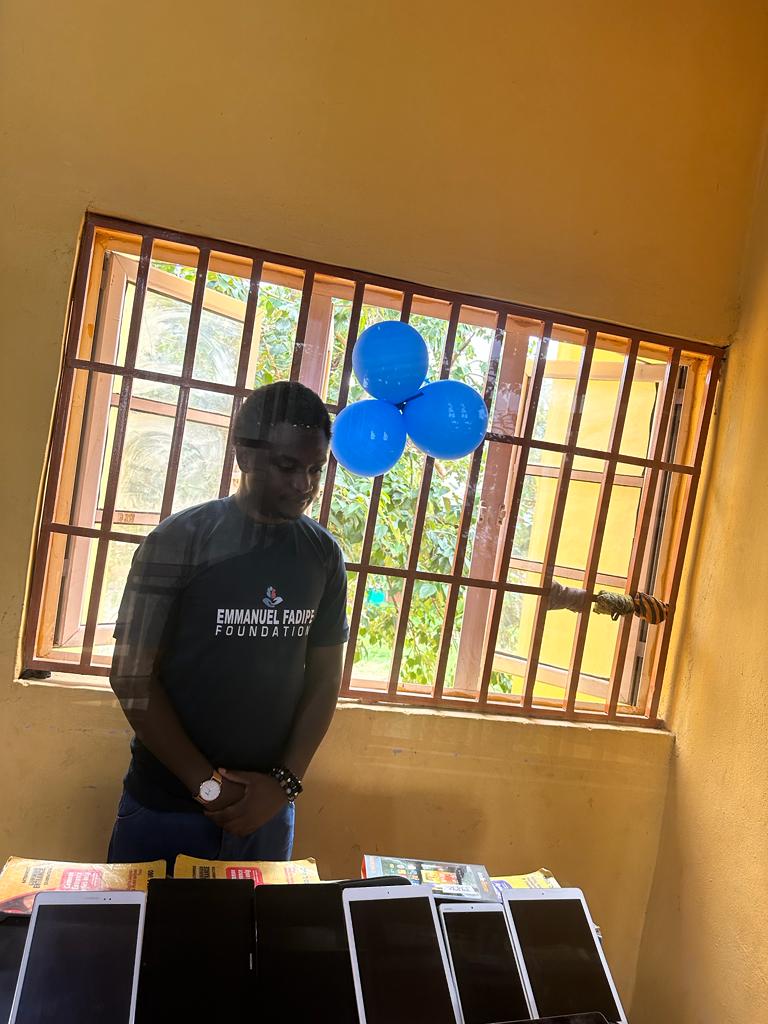 Emmanuel Fadipe…..the face of Humanity.
Sahara Weekly Reports That Emmanuel Fadipe the CEO of Emmanuel Fadipe Foundation whose personality over the years have been a great motivation to alot of young people all around the world have once again shown his selflessness through his interstate ICT project which he titled " 'Expanding the academic and career horizon of students through technological advancement, scientific growth and skill acquisition". The foundation once again made history through this project by donating high quality technological gadgets ranging from iPads, laptops etc. for the collective use of all the students in the institutions selected. The two day event covered four schools in Lagos state and these schools include Temidire Primary School, Oke Odo, Alimosho, AanuOluwapo Primary School Alimosho, Community Primary School Oke Odo, Alimosho and Community Secondary School, Akowonjo. Asides the donation of these gadgets to the above mentioned schools, the two day event also included academic ,capacity building and career development sessions which was well handled by professionals in different disciplines.
Emmanuel Fadipe who have won a lot of international awards in Academics,leadership and humanitarian endeavours is known characteristically for his humility, quietness and cultural values. His exceptional leadership when he led different organisations in diaspora recorded outstanding achievements and established great legacies which have structurally reinforced the organisations till date. His led administrations in different organisations experienced numerous historic achievements which include ensuring the discharge and acquaintance of wrongly sentenced Nigerians in diaspora is achieved, timely rescue of mentally depressed individuals at the edge of committing suicide, passionately discovering and promoting talents among Africans in diaspora, providing prioritised privileges for Nigerian students in government agencies, improving the general welfarism of Africans in diaspora;among many others
The Germany based doctorate researcher whose research discipline focus on Livestock infectiology and Environmental hygiene is reportedly planing to replicate the ICT project in other schools across the federation in the coming weeks. Report equally gathered that his foundation is set to ensure the sustainability of this project by providing solar energy power generation in most of the schools listed for the outreach. This and other value adding projects intended by the foundation will bring about immense development to Africa as a continent and the world at large.
The CEO of the foundation through his altruistic nature daily ensure that the objectives of the foundation is daily achieved and sacrificially pursue the course of humanity at the expense of his personal convenience and comfort.
Children's Day: Polaris Bank urges Parents to teach their kid's savings culture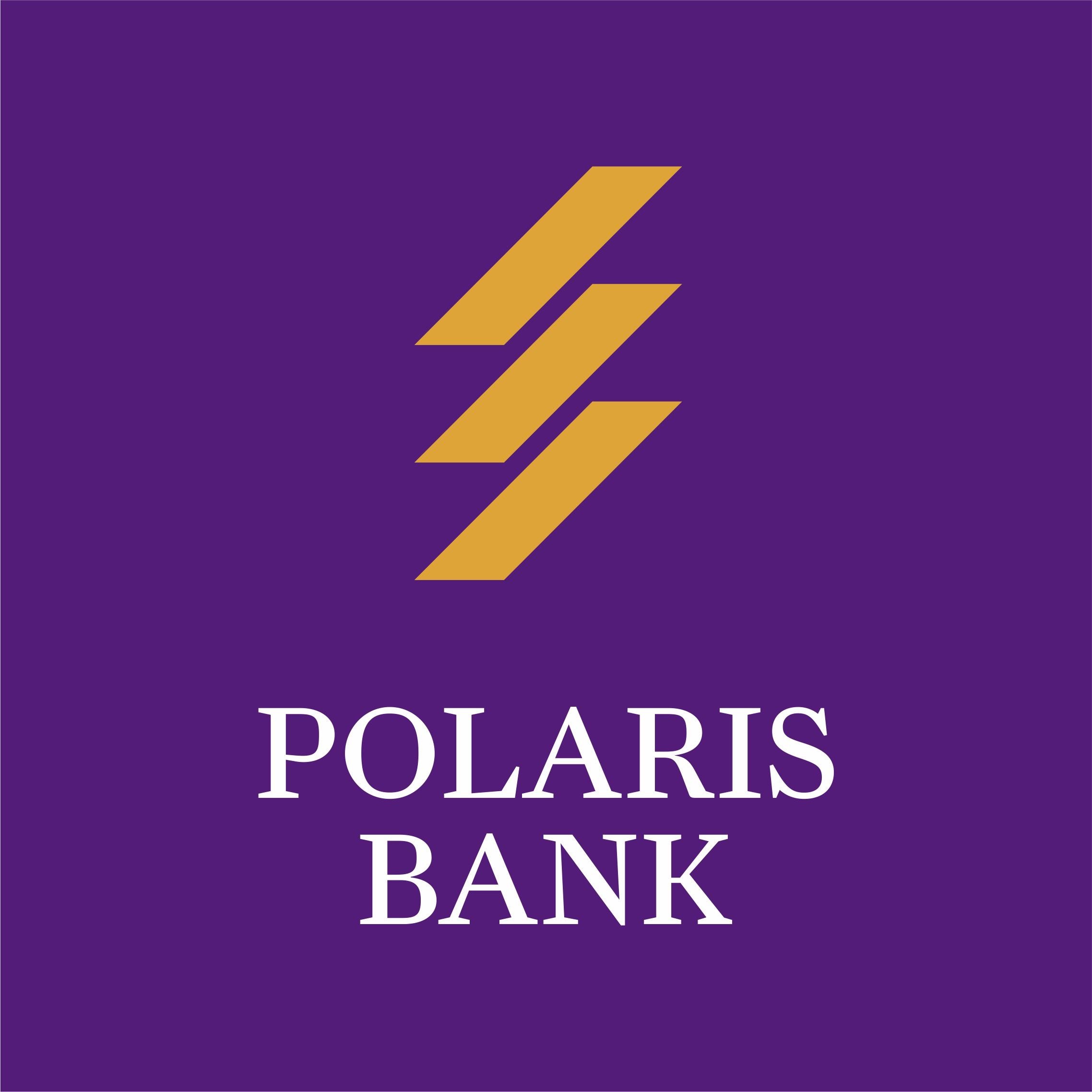 Children's Day: Polaris Bank urges Parents to teach their kid's savings culture
Sahara Weekly Reports That Lagos, Nigeria – May 26, 2023 – As the world commemorates 2023 children's' day celebration, Polaris Bank has urged parents to imbibe in their kids, the art of saving by opening Polaris Rainbow Account.
To encourage savings amongst kiddies, Polaris Bank offers its customers a specialized savings account, Polaris Rainbow Account, for kids between zero and 12 years. The account is part of a range of products designed by the Bank to ensure that, from infancy to adolescent, and to adulthood, there is a financial solution for everyone".
Polaris Rainbow Account, managed by parents or guardians, provides an opportunity for children to gain financial literacy from an early age. It also offers competitive interest rates on savings, as well as access to e-channel platforms. Polaris Rainbow Account provides automatic migration to the Polaris Young Achievers account (a specialized savings account designed for teenagers), once a child clocks 13.
Commenting on the value of Polaris Rainbow Account, the Bank's Group Head, Brand Management & Corporate Communication, Nduneche Ezurike said, "We are extremely passionate about children and believe in the importance of savings in creating a successful future and helping them achieve their hopes and dreams. Our Polaris Rainbow Account has been created to support parents in establishing a solid foundation for their children."
Customers and prospects can sign up to the product at any Polaris Bank branch, nationwide. It is also available for activation through SurePadi agents in their respective neighbourhoods or online, through the Bank's account opening portal at
https://accounts.polarisbanklimited.com/opening/.
For additional information on Polaris Bank's products and services, please contact Polaris Bank's 24/7 Multilingual Yes Centre on 0700-POLARIS(0700-767-2747)  or via email at yescenter@polarisbanklimited.com
Polaris Bank is re-defining banking products that meet the needs of individuals and businesses. The Bank was adjudged Digital Bank of the Year 2021 and 2022.