Kaffy Becomes Shalina Healthcare Brand Ambassador For Ibucap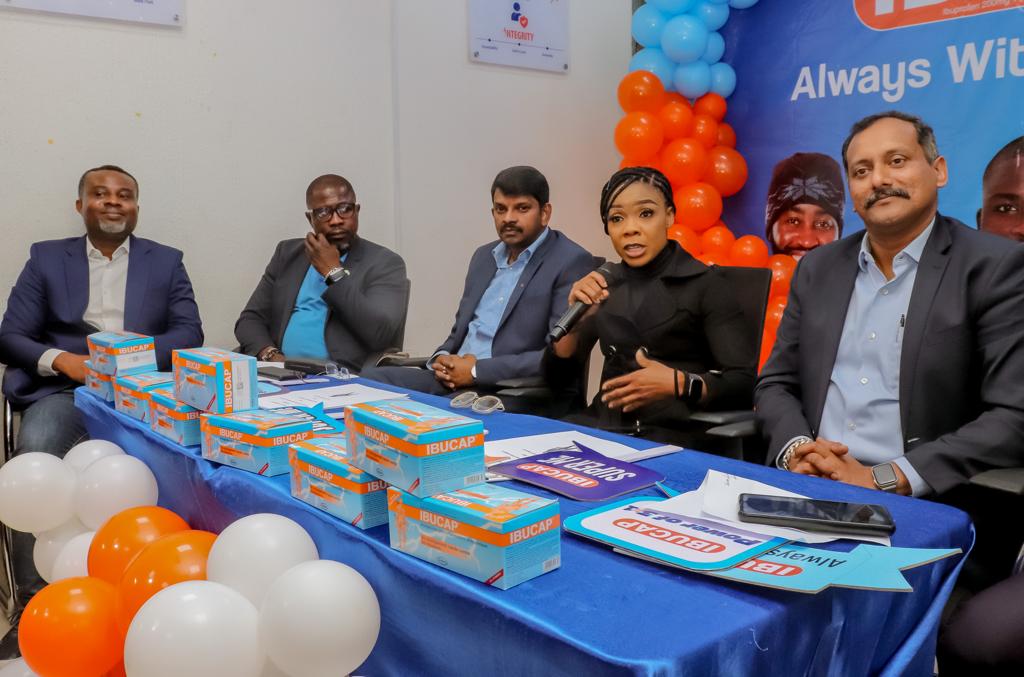 Shalina Healthcare made bold it's mission to make Quality and affordable pharmaceutical products a right for all Africans by welcoming Kaffy as Brand Ambassador for its dependable pain relieve companion- "Ibucap."
The brand Ibucap has over 25 years and counting success stories of being part of people's lives. It does this by relieving the pain which limits them, thereby helping them get back to the things they love doing, Hence the tag line Ibucap – "Always with You in Pain". Therefore, speaking at the event, the Brand Manger rightly said #EveryPainHasAStory and #EveryStoryHasIbucap.
With this in mind, the 42-year-Old energetic Dancepreneur, Choreographer and Fitness Coach will be spearheading the brands Social Media Campaign by building on last years #MyIbucapStory campaign which saw real people sharing their experience with the Ibucap Brand.
The campaign marks yet another effort by Shalina Healthcare to give back to the growing list of users of its pharmaceutical products through a social initiative powered by Ibucap a quality pain relief companion.
How to store naturic drink to stay fresh and yummy 🤤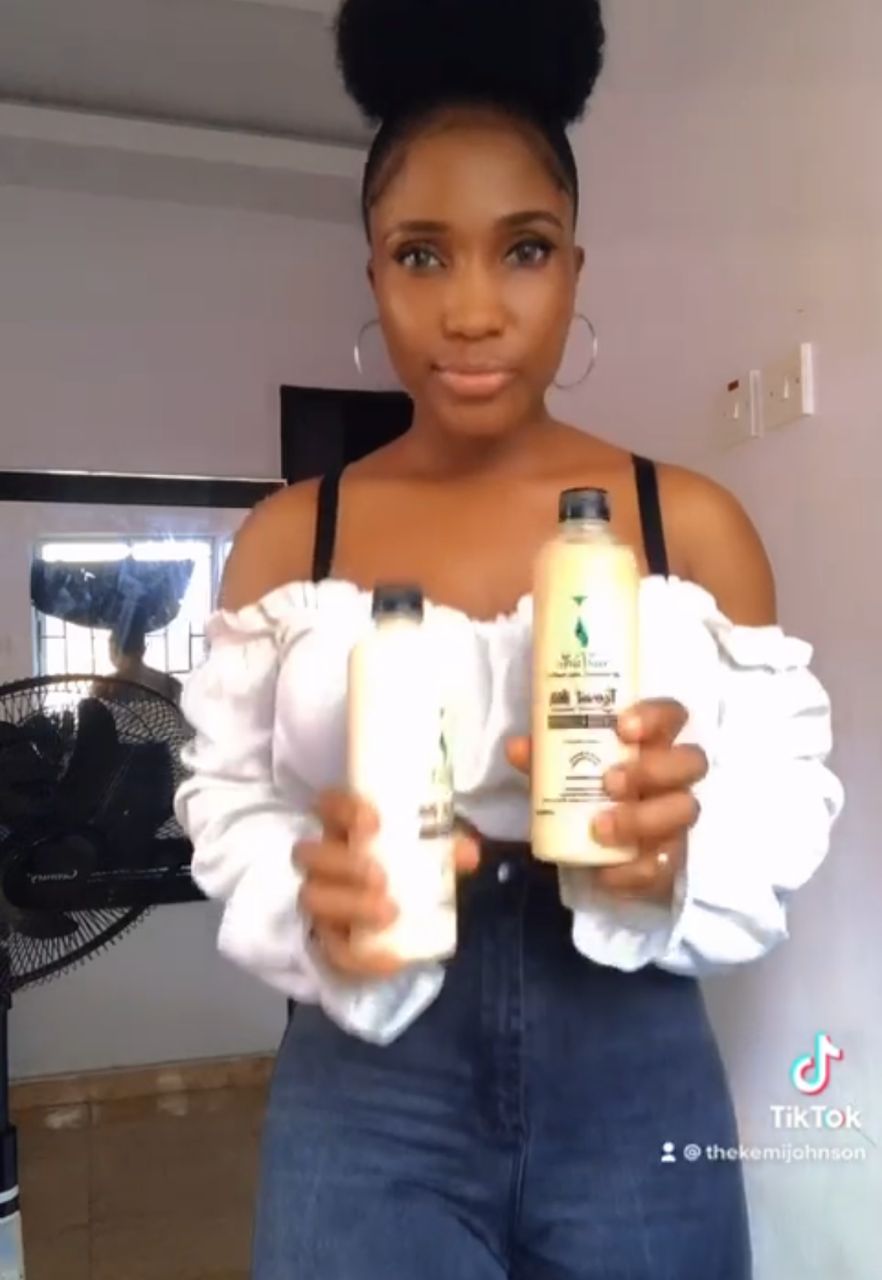 How to store naturic drink to stay fresh and yummy 🤤
Do you enjoy a tall, crisp glass of plant milk, then it is a must for you to be aware of how it is stored.
Based on the fact that, homemade plant milks aren't pasteurised, sterilised or homogenised, they don't last as much as their pre-packaged counterparts. This is because they contain lotta active micro and macronutrients such as amino acids, minerals, vitamins, enzymes etc
To ensure that these drinks last up to 3-5 days, it is important to keep them refrigerated.
Once purchased,
👉Kindly store in the refrigerator chilled (3-5 days)
👉To improve shelf life, *freeze it*
*👉Rest it on the wall of the freezer where is the coolest.*
👉Keep in a cooler bag or a cooler with some ice on it.
Keep it chilled always.
Note- Cold temperatures slow biochemical reactions taking place in the drink so they help keep milks longer.
For enquiries/preorder
Kindly call/whatsapp
09135700570
Naturic, your no 1 nondairy milk company
Green is life💚💚💚
Ooni of Ife Lauds Health Technology Solution's Initiative as he Visits Cavista in Lagos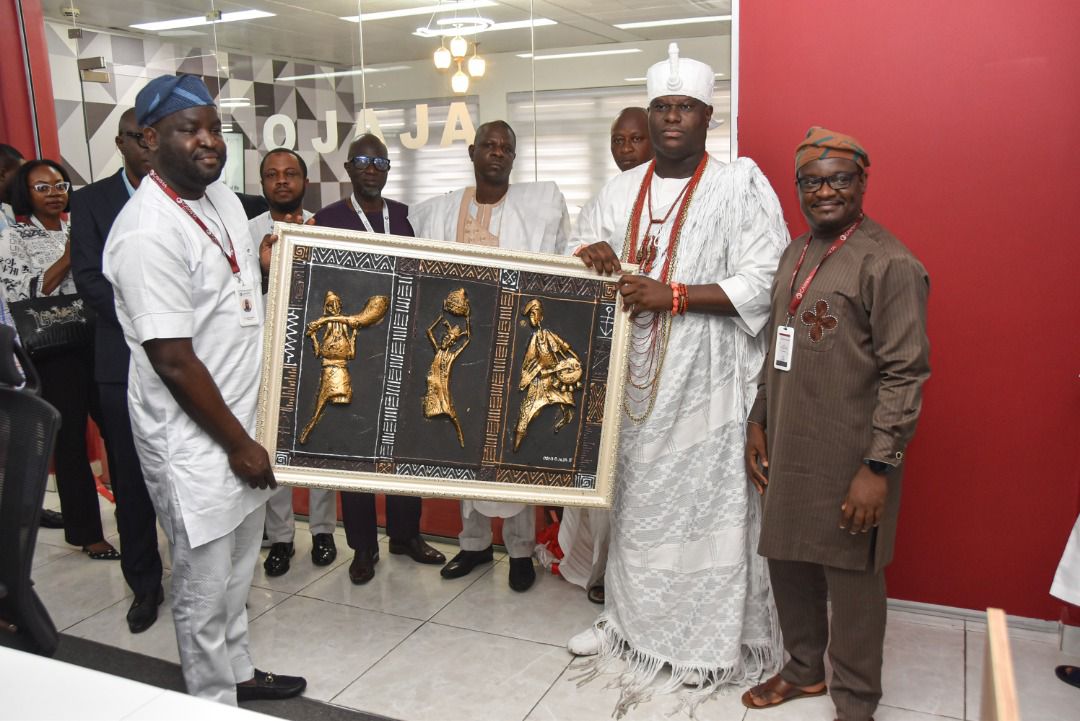 Ooni of Ife Lauds Health Technology Solution's Initiative as he Visits Cavista in Lagos
His Imperial Majesty Ooni of Ife, Oba Adeyeye Enitan Ogunwusi, Ojaja II, recently visited the Lagos offices of Cavista Nigeria, and lauded its founder and chairman, Niyi John Olajide, for his strides in creating advanced technology as a tool for development and job creation.
During the visit, the Ooni further stated that the giant strides of Olajide, a proud descendant of Oduduwa from Erinmope-Ekiti, Ekiti State, should not go unnoticed.
"Despite the stereotype woven around Nigerian youths, Olajide has proven himself to be a worthy ambassador putting Nigeria on the world map as a problem-solver.," the Ooni said.
"The purpose of my visit is to show my unflinching support for him and task the government to encourage technology businesses and entrepreneurs to achieve their dreams by creating an enabling environment."
The Ooni also said Olajide, the founder and president of leading global healthcare technology company Axxess, a global partner to Cavista, is setting an extraordinary example for other business leaders.
"At a time when the best brains of our young people are relocating out of Nigeria due to a harsh economic climate, Olajide is in Nigeria utilizing his wealth of experience to create opportunities for job creation while ensuring consistent development of technology solutions in healthcare delivery across Africa," the Ooni emphasized.
"Olajide is doing a lot, not only for himself but for the Nigerian youths he has engaged," the Ooni continued. "Nigeria requires more than 65% of its total young population to take the lead in instituting modern governance and leadership, as well as establishing the noblest economic outlooks capable of competing favorably with any nation in the world through their entrepreneurial spirit."
Since Olajide created Axxess in 2007 as an IT consulting firm, it has created and pioneered innovative healthcare solutions using cutting-edge technology to solve complex challenges in healthcare in North America and Africa. Today, Axxess is trusted by more than 9,000 organizations that serve more than 3 million patients worldwide.
"With investments in Cavista Nigeria, where more than 250 software engineers are currently employed, we provide cloud-based solutions that can be used anytime, anywhere, so people can receive the absolute best healthcare efficiently and in the privacy and comfort of wherever they call home," Olajide said.
"Olajide's story of struggles and challenges resonate with me and strikes a chord with a lesson of always believing in your dreams," the Ooni said. "His toughness and doggedness exemplify the widely-held belief of 'no pain, no gain.' Indeed, there is the promise of greater value and reward for the price of persistent and intentional work."
Appreciating the Ooni for his words of encouragement and playing his fatherly role during the visit, Olajide noted he kick-started his entrepreneurial sojourn from his days at the University of Texas at Dallas, where the vision for Axxess was conceived.
Axxess has a diverse pool of employees representing more than 45 countries worldwide.
"I believe that when we can harness the power of our diversity, we will replicate our success around the world in Nigeria at Cavista," Olajide said.
NARD Issues Fresh 2-Week Ultimatum To FG, States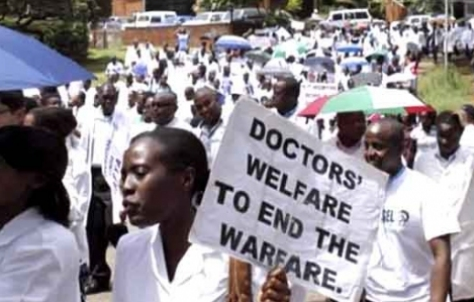 NARD Issues Fresh 2-Week Ultimatum To FG, States
The Nigerian Association of Resident Doctors (NARD) has extended the two-week ultimatum earlier issued to the government over the plight of members in state and federal government establishments across the country.
The body issued the ultimatum at the end of its national executive council meeting held in Ilorin, Kwara State capital.
It said the action was necessary to give the federal and state governments more time to resolve the matter.
NARD had earlier issued a two weeks ultimatum in July at the end of its NEC meeting held in Lafia, Nasarawa State.
While reading the communique on their new position, NARD President, Dr. Dare Godiya Ishaya flanked by other members of the executive, bemoaned the slow pace encountered in the payment of the 2020 Medical Residency Training Funds (MRTF) for its members who were hitherto omitted.
Ishaya also decried the delay in the implementation and payment of the newly upgraded Hazard Allowance since its circularisation by the Federal Government in December 2021.
According to him, the worsening spate of brain drain in the health care system has led to a perpetual shortage of manpower with attendant burnout.
"This deplorable situation has led to the shutdown of Federal Medical Center, Owo on the 19th of August 2022 as a consequence of the immense manpower shortage", he noted.
Dr. Ishaya said it was saddening that despite the two weeks ultimatum, the conditions of its members in state government hospitals of Abia, Ekiti, Imo, and Ondo have remained unchanged, where members are owed 24, 13, 10, and 5 months salary arrears respectively.
While calling on all well-meaning Nigerians to intervene in their "terrible and deplorable conditions" in the affected hospitals, the NARD president said they have resolved to further extend the ultimatum by another two weeks.
"This is after observing the Federal Government's effort and as a show of goodwill to give adequate time to substantiate their efforts with results to avert industrial disharmony", he said.