KIDNAPPING FINALLY CAME HOME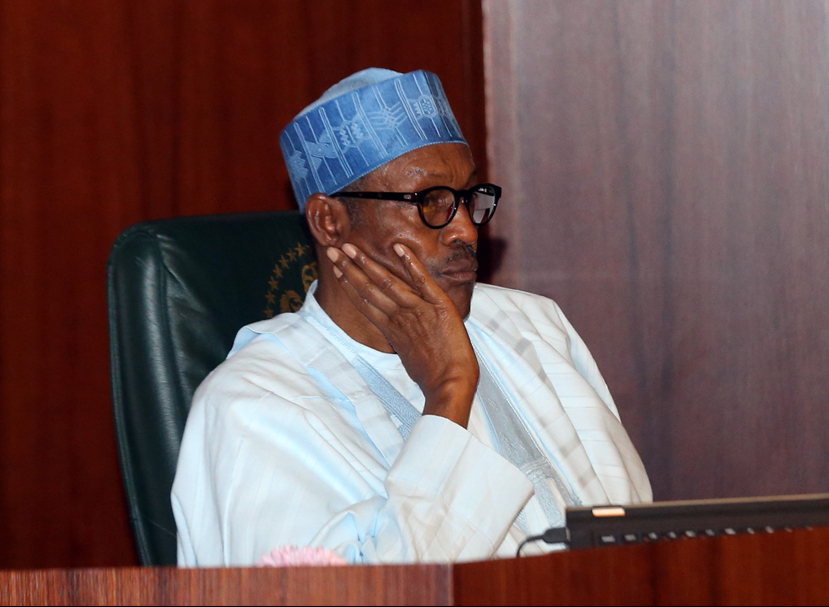 KIDNAPPING FINALLY CAME HOME
….And with horror
A few days ago, I was engrossed in a heated argument with a friend who will , in a matter of weeks, be relocating to the UK. Of course he is just one of the families I know who have concluded plans to leave. Many of my friends have since left with their entire families having given up on their fatherland.
The argument had centred around my friend's determination to sell his house and never to return to Nigeria for any reason in the future, kind of burning the bridges behind him. I argued that North or South, East or West, there will never be any place like home. Home ? He insisted home didn't have to be your home town, state of origin or country. Then I remembered my late mother always saying IBI TOKAN ENI BA TI BALE NILE ENI – Home is that place where you're at peace and your mind is at rest.
As I drove back home from my friend's house I began to ask myself whether my friend was not right after all. I was not home yet, when my friend put a call through to me and ,as if starting the argument all over, asked me, "look what will I miss in Nigeria when I leave ? Is it the bad roads I ply everyday that has made me addicted to analgesic, is it the consulting clinics that you call hospitals, or your universities that you have shot for six months or the insecurity that could not make you travel to Oro in Kwara state to attend a friend's father's funeral a few weeks ago because of the fear of being kidnapped ?" And then he nailed it. " And you keep talking of hope for Nigeria, where is that hope with the type of politicians whose only agenda is to steal, kill and destroy our future and that of our children". All efforts to persuade him that Nigeria will come out of the present state of hopelessness, as he had painted it, fell on deaf ears. I gave up and hung up.
Minutes later, another friend called and asked what we "were doing about the menace of kidnappers in Ogbomoso, our home town". He was calling from the US. I assured him the situation was under control, especially with the recent arrest of the suspected kidnappers of the Farm manager of the former governor of Oyo State, late Otunba Adebayo Alao Akala. I told my friend that " ogun Fulani o le ko Ogbomoso lailai"
I was wrong. The following morning ,I got a call from a classmate of mine. He went straight to the point. "Gbenga Owolabi, our secondary school colleague and your kinsman has been kidnapped and we need to raise five million naira in ransome to free him."
Now Gbenga Owolabi , was the man who had laboured in foreign land and made good in life. He thought of contributing to the development of his place of origin and came home to invest in it. He had a hotel, built to standard among other investments that provided employment opportunities for our youths in Ogbomoso. He was kidnapped on arrival from the US. I mean the very day he arrived in Ogbomoso. He was kidnapped along with a final year student of LAUTECH who wanted to keep herself meaningfully busy for the duration of the ASUU strike in the institution and took up a part time job in Gbenga's hotel.
Raising the five million naira ransome was not difficult to save the lives of these two patriots. Sadly, they were killed by their kidnappers along with the bike man that took the ransome to them . The man who was sent to deliver the ransome escaped with bullet wounds and we can only pray he survives to tell us what transpired.
Gbenga was a jolly good fellow. Humble and urbane. His friends and close associates testify to his generosity. We only communicated once in a while on Facebook as we were not really close in our days in secondary school but from all I have heard of him , Gbenga was a nice guy. He had an emotional attachment to his roots.
My prayers go to his wife and children. I checked his Facebook page yesterday to look at his face over and over. His timeline was filled with prayers by his wife in the hope that he would return to her and the children in due course. And then she finally submitted – THE RUBICON IS 💔 BROKEN. Indeed, for Gbenga, the Robicon is finally broken – with family, friends , Ogbomoso and Nigeria. And the world at large.
May the soul of the departed find rest in the bosom of their Creator. May the Lord heal our land.
Let Mr Mohammadu Buhari know that this generation of Nigerians have a choice. They cannot remain here and salvage what he and other politicians have destroyed. For those who want to japa, I wish them well. For those who have japaed and don't want to come, stay where you have peace and your mind is at rest. And for those who wish to help to salvage the ruins , may the Lord help us. This ,definitely, isn't the Nigeria of my dream.
Human Rights Group Launches an Investigative Request to the DSS on Ex-Chief Of Air Staff, Sadique Abubakar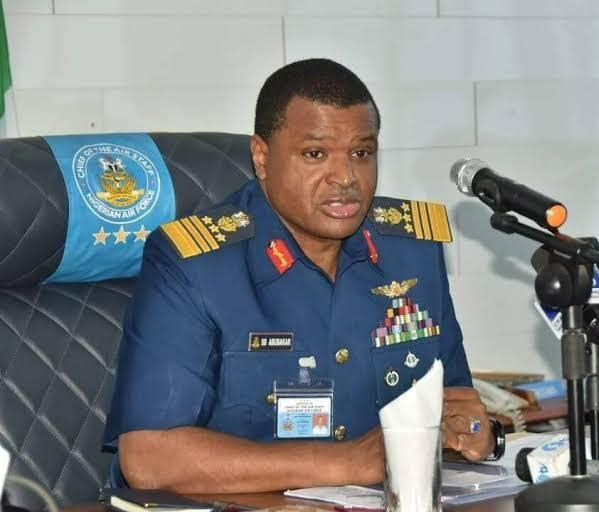 Human Rights Group Launches an Investigative Request to the DSS on Ex-Chief Of Air Staff, Sadique Abubakar
The Human Rights Advocacy Centre has called on the Department of States Services to investigate the governorship candidate of the All Progressives Congress in Bauchi State, Air Marshal Sadique Abubakar (rtd) over alleged link to insecurity in the state.
The rights group in a letter signed by its convener, Comrade Ajibade Moses Adebayo and addressed to the Director-General of the secret police, called for Sadique's investigation.
The centre said its position was hinged on the APC guber candidate's "blatant and arrogant display of power and affluence with known supporters of his oppressing and coercing citizens into submission to his whims and caprices".
It alleged that the former Chief of Air Staff has equipped a militia group to oppress dissenting voices opposed to him.
The centre, therefore, charged the DSS to investigate the former CAS to ascertain his complicity and culpability in the recent surge in insecurity in Bauchi.
"We fear that if the situation is allowed to fester, Bauchi might erupt in violence and become the new operational headquarters for terrorist groups," the centre added.
"It is our prayer that in the event that Abubakar is found guilty, he should be made to face the full wrath of the law. Bauchi is bleeding at the moment".
Stanbic IBTC Set To Host 2022 Africa-China Trade Expo

Stanbic IBTC Set To Host 2022 Africa-China Trade Expo
Stanbic IBTC Holdings PLC, a member of Standard Bank Group, would host the 2022 Stanbic IBTC Africa China Trade Expo as part of its efforts at promoting trans-regional trade and development between Nigeria and China. The trade expo would feature a panel discussion, masterclasses on trade, a presentation on the Stanbic IBTC Africa China Trade Solutions and a fully virtual exhibition.
The two-day hybrid conference and exhibition-themed "Synergy For Growth' is slated for 10 and 11 August 2022, and is geared at providing insights and opportunities for participants. The event would serve as an avenue to showcase Nigerian and Chinese exhibitors, and would as well provide opportunities to build relationships within the trade community.
The physical conference is planned to feature keynote speeches and panel discussions by highly experienced subject matter experts and thought leaders in relevant industries and would be an opportunity for exporters and importers to engage and create a marketplace experience.
Speakers slated for the event include Philip Myburgh, Head, Pan-African China Banking, Standard Bank Group; and Ade Otukomaya, Head, Africa China Banking, Stanbic IBTC Bank. Others are Remy Osuagwu, Executive Director, Business and Commercial Clients, Stanbic IBTC Bank; and Wole Adeniyi, Chief Executive, Stanbic IBTC Bank PLC.
The panel discussion, with the theme 'Promoting Export Activities through Synergy', would have Samuel Oyeyipo, Deputy Director and Regional Coordinator, Nigerian Export Promotion Council, South West Regional Office, Lagos; Luthando Vuda, Head, Africa China Trade in Business and Commercial Clients, Standard Bank Group; Jane He, Business Manager, Pan Africa China Banking, Business and Commercial Clients, Standard Bank Group, Fola Abimbola, Analyst, Senior, Frontier Africa Equity Research Stanbic IBTC; and Victor Ayemere, Chief Executive, Zeenab Foods Limited, Operators of the Nigeria Export Trade House China/Far East Region as panelists.
Dr Demola Sogunle, Chief Executive, Stanbic IBTC Holdings, spoke on the rationale for the conference. He highlighted that the Stanbic IBTC Africa-ChinaTrade Expo hybrid Conference and Exhibition would be geared at showcasing Nigeria and China trade opportunities while emphasizing the role of Stanbic IBTC in facilitating inter-regional trade.
"China is Africa's biggest trading partner by far and can foster strong trade routes and economies of scale, offering an incredible opportunity to do more than just import goods. With the emphasis on building strong synergy and relationship between China and Nigeria, the Stanbic IBTC Africa-China Trade Expo is expected to provide insights into Nigeria and China trade relations and the role of Stanbic IBTC as a facilitator of inter-regional trade, as well as provide advisory services, allowing trade partners access and unlock the opportunities in Nigeria-China trade," Demola said.
"The topics for discourse at the two-day hybrid conference and exhibition would centre on building synergy between Nigeria and China's economies, building synergy between government agencies and driving export activities through policies and initiatives. Other topics would include building export activities in partnership with Stanbic IBTC and promoting competitive advantage for enhancing export."
"The exhibition would also showcase vendors who export from Nigeria to China and vice versa, spanning across agriculture, manufacturing, equipment, processing and packaging firms," Demola added.
The Chief Executive noted that through its Africa China Trade Solution (ACTS) and other networks of relations between Africa and China, the financial service provider continued to facilitate economic trade and development between Africa and the Asian country.
Stanbic IBTC's trade solutions such as Stanbic IBTC Africa China Trade Solutions (ACTS) continued to enable settlement of international transactions and mitigation of payment risk while providing regional solutions such as issuance of payment guarantees and letters of credit to Nigerian exporters.
Register via this link: https://tinyurl.com/stanbic-ibtc-events
That impending feast of vultures in Bauchi forebodes evil for Nigeria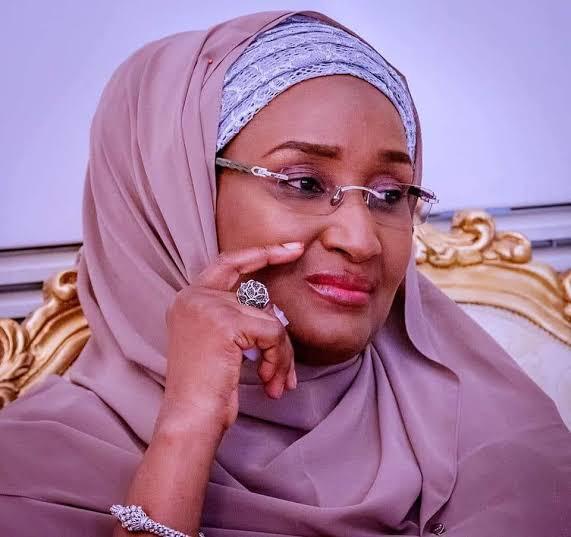 That impending feast of vultures in Bauchi forebodes evil for Nigeria
By Mohammed Adamu
Nigeria is in the throes of corruption. It is the singular evil that has amplified every other thing that ails the nation. Almost all crimes in the land can be attributed to the impact of corruption on the individual and collective psyche – when apprehended, the modern-day Nigerian bandit, terrorist, armed robber, ritualist and even petty criminals now wear this defiance on their faces as if to remind us, the hapless spectator of them being paraded by law enforcement, that their crimes pale in significance compared to some people that are in the position of leadership.
This resort to extreme measures as a result of the perceived irredeemable corruption of the ruling class has worsened over time as Nigerians began to realise that those in public offices are beginning to make it their family affairs, whereby a public office holder corners the commonwealth to perpetrate his offspring and wards in public offices. It is a dubious way of creating modern monarchies and fiefdoms in a country that prides itself as a republic.
But if we fret over greedy politicians, it perhaps means we have not met the poster couple for the disaster that is unfolding in the land. Corruption has married sleaze and their destination is the Presidential Villa, where the abominable product of this coitus is desirous of one day presiding over the affairs of Nigeria.
Their plan is already unfolding.
Sadiya Umar Farouq is the Minister, of the Federal Ministry of Humanitarian Affairs, Disaster Management and Social Development (FMHADMSD). For clarity, that ministry superintends seven (7) agencies, viz the National Emergency Management Agency (NEMA), North East Development Commission, (NEDC), National Commission for Refugees, Migrants and Internally Displaced People (NCFRMI), Sustainable Development Goals (SDGs), National Agency for Prohibition of Trafficking in Persons (NAPTIP) and the recently created, National Commission for People with Disability (NCPWD).
These are agencies with billions of naira allocated to them annually in the national budget. Before Farouq took the helms of affairs as ministers, many of these agencies were pacesetters in that Nigerians in those days could relate to what they do and how they are relevant in the daily lives of citizens, especially when the unpleasant need arose to rely on the interventions offered by these entities. But since the ministry was created and Farouq was drafted to oversee it and by implication, these agencies, they have all tumbled in reckoning and are now shadows of themselves.
The surprise is that these agencies are even now receiving larger allocations than before they came under Farouq's purview. The huge funds allocated to them now miraculously fall into the black hole that is Farouq's pockets. Nigerians might have become quiet about it because nothing was done to Farouq despite the outrage they expressed in 2020 when this woman performed the miracle of feeding school children in two states and the Federal Capital Territory with N500 million at a time that schools were closed because of the COVID-19 lockdown. Much as Nigerians were outraged by this brazen theft of scarce national resources, the abracadabra school feeding was pale in significance against accounts of how contracts for buying COVID-19 relief materials were inflated, and awarded to cronies who allegedly made financial returns to the minister, it was also alleged that relief materials were hoarded, re-sold or diverted for political patronage.
Maybe the land would have been able to abide this corrupt evil had the perpetrator not unsurprisingly loved up with a former Chief of Air Staff, retired Air Marshal Sadique Abubakar. Before their marriage and after their marriage, when the husband was still the Air Chief, the duo were well known for depriving the Nigerian Air Force of operational aircraft simply to ferry his then fiancé and later wife. For context, this is not a Divisional Police Officer relinquishing a patrol van to his girlfriend to go shopping, it the then Air Chief depriving troops of fighting capabilities against terrorists while diverting a logistic aircraft to fly Farouq around in style.
Diverting one aircraft for conjugal jaunting is a small matter for a man who allegedly pocketed as much of the funds meant for running the Air Force as possible. Little wonder air support for our gallant troops was virtually absent during his stay at the helm of affairs in that crucial institution. One of the few instances he made of show of providing air support ended in the Rann massacre, in which scores of Nigerians were killed by friendly fire from the Sadique Abubakar-led Air Force at that time. So, he cannot keep his hands out the tills and he cannot carry out his assigned duties diligently yet he aspires to the highest offices in the land.
That these two, one serving and one former public office holders, are now married is their kettle of fish. What is of concern is that the duo has now set sight on the governorship seat of Bauchi state as a prelude to Sadique Abubakar running for the office of President, Federal Republic of Nigeria when the zoning of that position next swings north. This forbodes evil for Nigeria because this couple will not only appropriate the country to themselves but they would also be murderously dictatorial from the much we have seen of them.
It is instructive that the funds looted from the Federal Ministry of Humanitarian Affairs, Disaster Management and Social Development are now surfacing in Bauchi state, where Sadiya Farouq, reportedly doles out bales of naira and foreign currencies to those from whom she is seeking political favours. A beneficiary recounted an incidence, just before the All Progressive Congress (APC) governorship, how each person that passed through the couple's home on this particular day went away with at least one million naira.
The money that should have been spent on air assets for combatting terrorism similarly showed up during the APC governorship primary in Bauchi, which Sadique Abubakar bought and is now the APC candidate. The manner he spent money to buy the ticket has distorted the political landscape of the state just as it is altering the security landscape of the state for the worse. The portion of the funds that went to terrorist cells that Sadique Abubakar allegedly used to suppress opposition to his emergence is now flooding the state with small and light weapons that analysts have predicted would help Boko Haram/Islamic State West African Province to resurge. A development that is not surprising since other analysts, with the benefit of hindsight, are now saying Sadique Abubakar must have anticipated hence a possible deliberate compromising of the counter-terrorism war on his part – did he withhold air support from the war on terrorists so that they are available for him to use as foot soldiers for achieving his governorship ambition? He is the only one that can answer that.
One thing is certain, the Sadique Abubakar and Sadiya Farouq combo is a toxic component that has no place in the Nigerian political space given their antecedents. They steal whatever is kept in their care without remorse and they have not shown any inkling of planning to quit the dirty habit. Even if they lied that the perfidy under their watch in their various official positions was the work of their subordinates or staff, that would have proven that they are incapable of being efficient supervisors and are in no capacity to manage the affairs of Bauchi state as governor and first lady talk less of being the president of Nigeria.
There are therefore urgent tasks for stakeholders in Bauchi state. The APC chapter in the state must retrace its steps to correct the error of allocating or selling the governorship ticket to the former Chief of Air Staff. It is a decision they would rue should he go ahead to win at the General Elections – all their state's resources would be personalized by this hardened character who would then proceed to deploy them for pursuing his presidential ambition, a position he hopes to occupy with his partner in crime by his side as the first lady.
Where the APC fails to correct its errors, the matter would then be in the hands of the Bauchi electorates, who must see a vote against Sadique Abubakar as a vote cast for saving their dear state from the claws of a carrion eater, a vulture. In undertaking this assignment, the voters in Bauchi state must see themselves as saving Nigeria from a calamitous disaster in the future. The country cannot afford to have a tag team that is this dubious to be further rewarded with higher offices. This means that this problem is no longer a Bauchi state affair alone. They must realize that they owe the rest of us a responsibility to not export this disaster to the national level and the way to do that is to stop him now at the state level.
And to this Nigeria's version of "Bonnie and Clyde" a word of advice. They should take time off from pillaging the public treasury at any level of government. They should go on a permanent honeymoon to perpetually celebrate their marriage of convenience as a criminal duo with the much they have taken from the country. That is until such a time that Nigerians will demand a refund and restitution from them. For now, Nigeria does not need the vultures that they are in the national space.
—Adamu wrote this piece from ATBU Bauchi.