Tears As Lagos Lawmakers Hold Valedictory Session For Late Colleague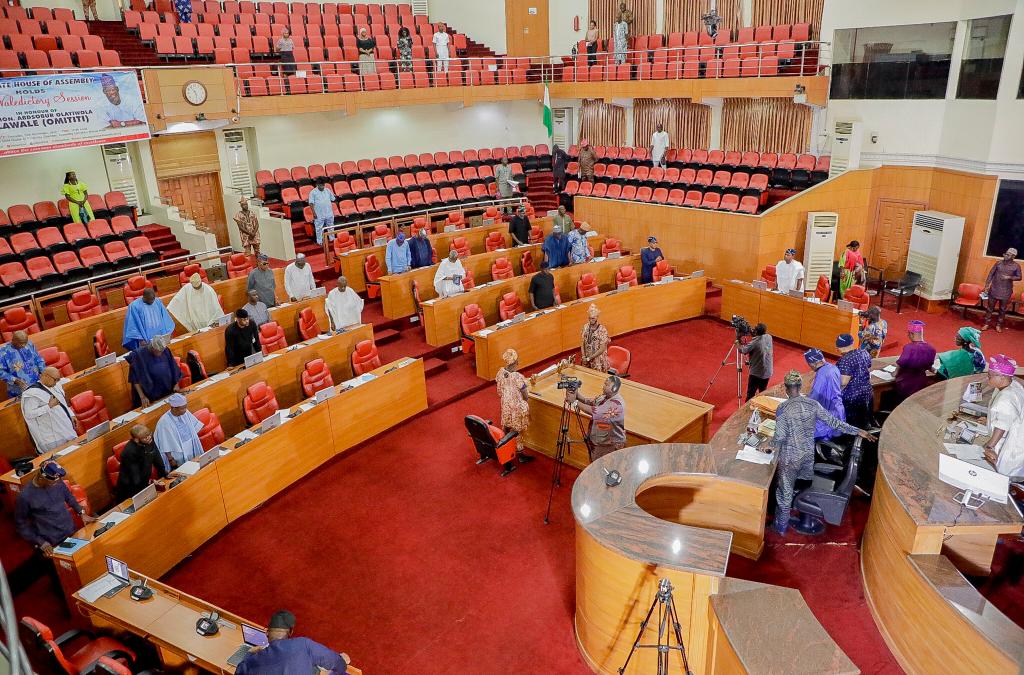 Tears As Lagos Lawmakers Hold Valedictory Session For Late Colleague
Sahara Weekly Reports That It was a solemn moment filled with tears at the House of Assembly on Thursday as lawmakers held a valedictory session for their late colleague, Hon. Abdul-Sobur Olayiwola Olawale.
Before performing the ceremonial removal of his name tag from his seat, the lawmakers, who held a minute silence in honour of Olawale, also urged Governor Babajide Sanwo-Olu, to assist two children of the deceased with jobs and scholarship for the one who still in school.
Hon. Olawale died in Jos, Plateau State recently and was buried according to Islamic rites.
The lawmakers thanked Governor Simon Lalong of Plateau State for standing by them till the body was moved to Lagos. They also thanked the presidential candidate of the All Progressives Congress, Asiwaju Bola Tinubu, the Lagos Governor Babajide Sanwo-Olu, his wife, Ibijoke, Speaker Mudashiru Obasa, his wife, Falilat and all those who stood by the family of the deceased.
Raising the lawmaker's demise in a motion, Majority Leader of the House, Sanai Agunbiade, described Olawale as an angel who did not show his identity.
Agunbiade said: "At a time just before our trip to Jos, I had headache and he showed a lot of care. He even told someone that he would be in Lagos before dawn.
We got to Jos together, had our activity. He did not show any sign of illness."
Hon. Victor Akande recalled how Olawale joined him and the others at the airport before the trip.
"I was the one that called Omititi that it was time for us to go to the airport. I was with Hon. Jude Idimogu. He immediately asked me if I had taken my drugs and even showed me where to get water. He even helped one of us to get his boarding pass," Akande said.
The lawmaker denied a report that the late Olawale owed a local government chairman.
"He was a real friend. We were together in Jos till I told him I was going to use the restroom. He was even telling someone to come and meet him in the office the next day," he added.
Hon. Rotimi Olowo described his late colleague as one who loved his family.
"His parents died early, but he persevered and went to school. He was preparing for his daughter's wedding and inside the plane when we heard of the death of Iya Oniyan, (APC chieftain who died recently) he promised to visit her home when he returned not knowing that he too was left with few hours.
"We must learn not to hide things from our wives. If you have money and your family does not know, strangers would feast on it when you're gone. Let's learn to love like Olawale did," he said.
Hon. Kehinde Joseph, who said he and the late lawmaker were both planning for the wedding of the latter's daughter, added: "We played football on Friday, we were at the retreat on Saturday to Monday and he died on Tuesday.
He was never an angry person. There was nothing he could not give for love. If you look at his death, you would want to ask what the essence of our toiling is."
Hon. Nureni Akinsanya, while recalling the bond he shared with the deceased, said: "I stand here in sadness because while I represent Mushin 1, Omititi represented Mushin 2 and we were close. He was very accountable."
Hon. Richard Kasunmu said the night before Olawale's death, "We played and joked till 12 midnight and I even tapped him and told him I was going to sleep. I greeted him goodnight, not knowing that would be the final from me. He was a brother. He would call me everyday to check on me."
Hon. Temitope Adewale described the late lawmaker as one who was patient and never had time for quarrels. His position was supported by Hon. David Setonji, Yinka Ogundimu, Noheem Adams and others who spoke.
Meanwhile, the House also confirmed Saheed Adio, a former lawmaker, as Commissioner in the House of Assembly Commission.
Eromosele Ebhomele
Chief Press Secretary to the Speaker of the Lagos State House of Assembly.
Breaking: Court Affirms Toyin Amuzu As The Authentic PDP Reps Candidate Of Abeokuta South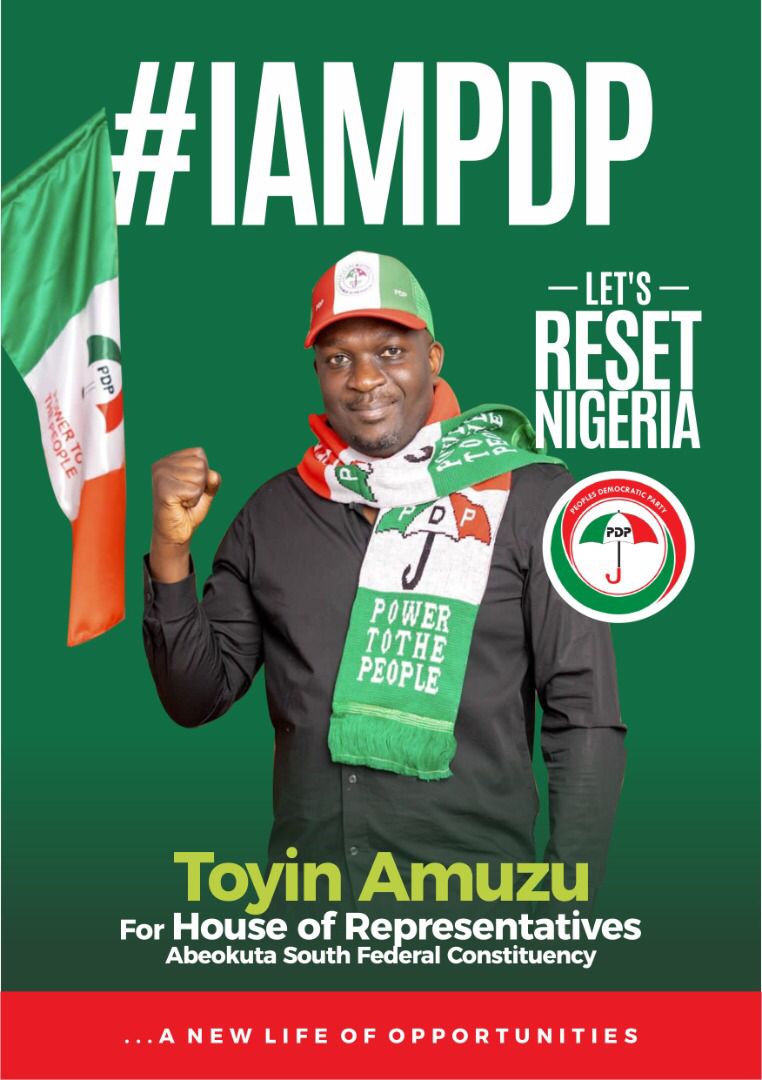 Breaking: Court Affirms Toyin Amuzu As The Authentic PDP Reps Candidate Of Abeokuta South
The court of appeal sitting in Ibadan today affirmed Chief Toyin Amuzu as the authentic People's Democratic Party, PDP candidate to contest for the house of representatives seat, in Abeokuta South Federal Constituency.
The case brought by Hon. Akeem Amosun was dismissed and thrown out for lack of merit.
More details soon …
Congratulations to the PDP, and the good people of Abeokuta South .
Abiodun: I never paid $50,000 to Rufai for bringing investors to Ogun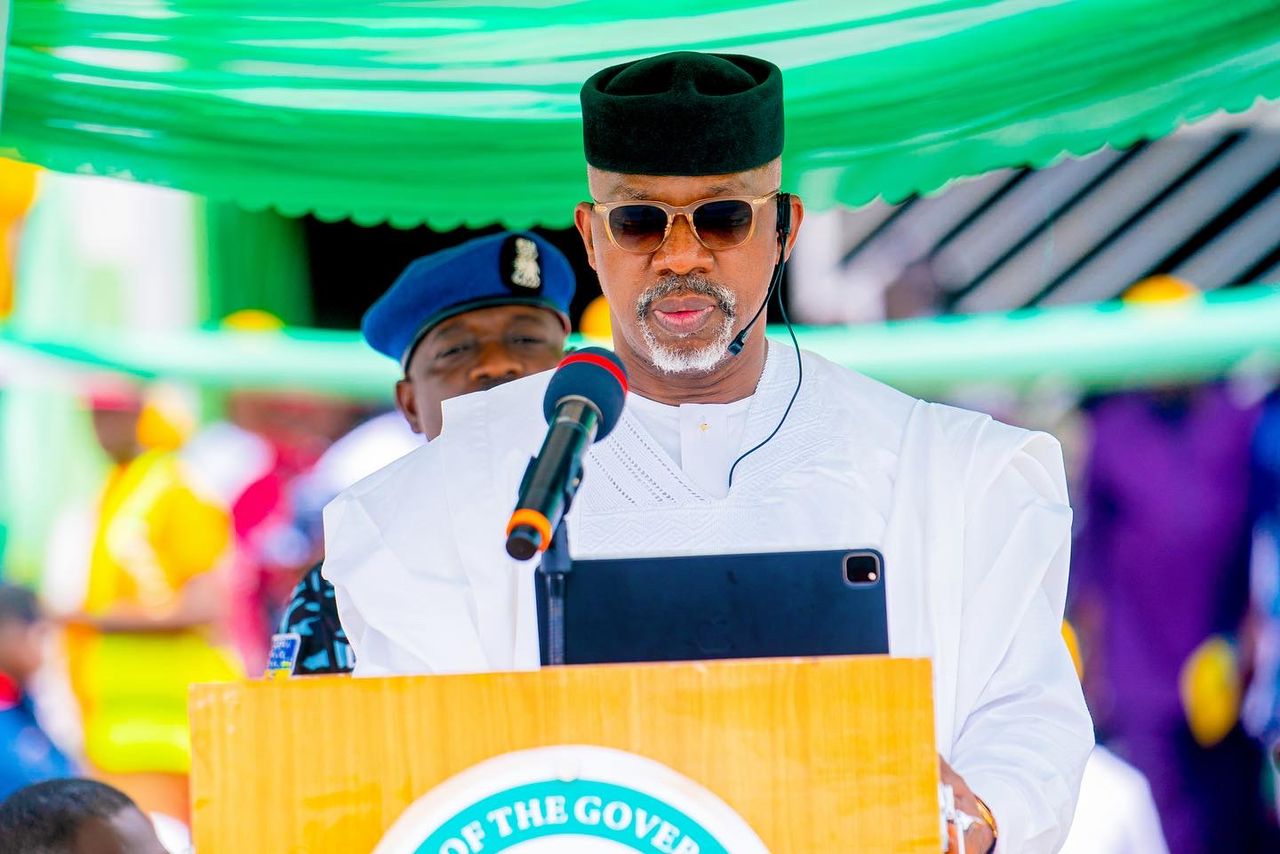 Abiodun: I never paid $50,000 to Rufai for bringing investors to Ogun
…says no single investor came through former aide
The Ogun State government has refuted the report published by an online news medium, People's Gazette, that the state governor, Dapo Abiodun, was paying $50,000 to his former aide, Bidemi Rufai, each time he introduced people to him.
In a statement signed by the Chief Press Secretary to Governor Abiodun, Kunle Somorin, on Sunday, Rufai, who was appointed by the governor as his Senior Special Assistant on Housing, never had any close relationship with the governor, prior to his appointment.
According to Somorin, Rufai, like other aides of the governor, was recommended from his ward for the appointment, and not because of any special favour he offered to the governor during his gubernatorial campaigns in 2019.
The statement further faulted and denied the claims in the report that Rufai was being paid $2,000 as his salary, which according to it is not only "outrageous but baseless. Salaries and wages are fixed and no member of the government is permitted to any other allowances not known to law.
Somorin added that records in the state never showed that Rufai, while serving in the state, brought a single investor or facilitated any investment from the United States of America, wondering how the former political aide would then be paid $50,000 for a deal that never took place.
'Bidemi Rufai was appointed as.a Senior Special Assistant to the Governor on Housing, and was nominated for appointment barely three months before he was arrested.
"He had not resumed formerly and had no official office to transact business. He wasn't part of the Ogun State Economic Management Team and have got no input into the state government activities. His appointment was based on his activities in his ward. He didn't sit in the State Executive Council Meetings and couldn't have had inputs in policies of the state government.
"The governor had no deal with Rufai on any transaction . He brought not a single one. They can check with the US embassy", Somorin stated in the statement.
The CPS noted further that Governor Abiodun being a law abiding person and respecter of the rule of law, immediately suspended Rufai after his arrest for fraud in the USA and later terminated his appointment, even before his conviction for the crime by the US court.
He stated Nigeria is currently in the political season, which is an auspicious time for unscrupulous politicians to attack or sponsor attacks against the incumbent, hence, timing of the concocted and untrue news.
He said that the political enemies of the governor, who are perhaps not happy with his rising profile, particularly in terms of huge foreign investment drive and infrastructural development of Ogun, might want to play up the issue of Rufai to tarnish the governor's image.
Somorin, while calling on the people of the state to disregard the report as a mere "attention seeking" gambit, said that Governor Abiodun would not rather be perturbed by the report, but remain focussed on his mission to position Ogun as number one investors' preferred destination in the country.
He added that the governor would not be distracted by the antics of political traducers within and without Ogun, submitting that Governor Abiodun will continue to be just, fair, accountable and equitable governor he promised to be.
Governor Adeleke Frowns at Delay in Payment of November Salary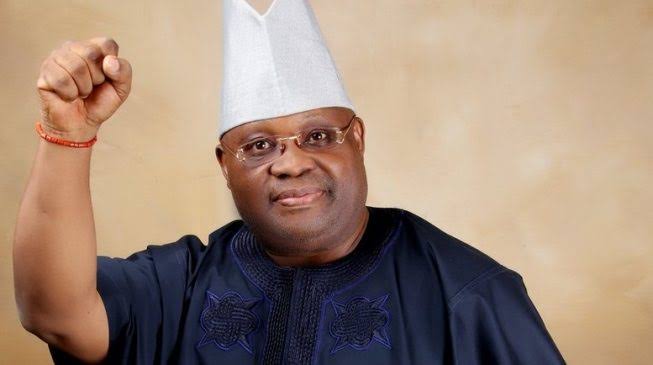 Governor Adeleke Frowns at Delay in Payment of November
Salary
●Orders Submission of Salary Schedule within 24 Hours
Governor Ademola Adeleke has frowned at the delay in the payment of November salary, ordering the submission of salary schedule to relevant office within 24 hours.
Issuing the directive after taking briefing from the Federal Ministry of Finance, Governor Adeleke instructed the desk officer to ensure complete submission by outstanding agencies.
Top officials of the ministry had attributed the delay in salary payment to the failure of some agencies to submit their salary schedule on time.
Governor Adeleke consequently directed immediate conclusion of the processes, affirming that his administration is averse to inconveniences the delay has forced on the state workforce.
Signed:
Mallam Olawale Rasheed,
Spokesperson to the Executive Governor