Why Borno Former LG Chairmen Forum Visited Buratai
Why Borno Former LG Chairmen Forum Visited Buratai 
Sahara Weekly Reports John Quincy Adams once said, "If your actions inspire others to dream, learn, do more, and become more, you are a leader. "This aptly described the growing influence of the legendary acts of Ambassador Lt Gen. Tukur Yusufu Buratai (CFR) as members of the forum of all Ex-Local Government chairmen of Borno state paid him a visit at his prestigious Tukur and Tukur's farm Located at Gora in Karu local government area in Nasarawa State, about 40 kilometers from the Federal Capital Territory (FCT) along the Abuja-Keffi expressway on Wednesday, November 23rd, 2022.
The forum led by their leader, Mallam Bulin Maumeri, stated that their mission was to appreciate Buratai for his immense effort in taming the insurgency in North East, especially Borno state under his leadership when he was the Chief of Army Staff. 
 According to the Forum, they confessed that before his emergence, the local governments in Borno became nonfunctional due to the fear of Boko Haram. But now all the local governments have become fully functional because of his giant strides in terminating the threat.
 Mallam Balin in his speech stated that the entire people of Borno state and particularly the forum are proud of him. They noted with great pleasure his numerous achievements in the course of his career as a GENERAL in the Nigerian Army and his selfless service to humanity. 
"The Forum warmly welcomes your resolve and entry into the political arena of Nigeria with your widely acknowledged sterling qualities and experience, more so, pitching your tent with our great party, APC. Our visit is to pledge our support and willingness to align with your political aspirations now and in the nearest future. We have very strong grips of the grassroots not just in Borno state but across the 774 LGAs in Nigeria. We, therefore, identify with you and offer our platform to build a Buratai Political Dynasty due to your outstanding honesty, humility, sagacity, intellectual capacity, and astuteness."
Buratai in his speech appreciated them for honoring him. He called on the people of Borno and the Forum to support the APC candidates in the forthcoming election in 2023 with all available resources.
It would be recalled that the emergence of Lt. Gen. Tukur Yusufu Buratai as Nigeria's Chief of Army Staff (COAS) and leader of the counter-insurgency operations was the turning point in the war against the insurgents who have literarily occupied large chunks of the Northern part of Nigeria. His colleagues in the Military celebrated his appointment because they knew he had the nerve, courage, and capacity to give Boko Haram terrorists a bloody nose.
And Buratai flaunts enviable credentials in such warfare. Sequel to his leadership of counter-insurgency operations, Gen. Buratai had carved a niche for himself as Commander of various military operations in the dreadful days of the Niger Delta militants and elsewhere. He also piloted affairs of the Multi-National Joint Task Force (MNJTF). He came to lead the counter-insurgency operations loaded like a volcano waiting to explode in the battle turf against terrorists.
Quite sensibly, the former Army Chief realized that he needed to raise a strong and professional Army from the decrepit soldiers he inherited. A philosopher, Confucius once cautioned that "To lead an untrained people to war is to throw them away."
Therefore, Gen. Buratai quickly reformed the Nigerian and adequately prepared them through special training for the arduous national assignment. Sooner than later, the Nigerian Army was as fit as a fiddle to chivalrously face terrorists on the war front.
In a fresh and renewed confrontation with Boko Haram terrorists in the Northeast battlefields by the last quarter of 2015, the Nigerian troops led by Gen. Buratai rapidly began demolishing and consuming Boko Haram insurgents. Nigerian troops speedily gained ground against terrorists through astounding military exploits.
It manifested in the sustained scampering of Boko Haram terrorists through unwinding labyrinths and bush paths in the face of the mightier Nigerian troops. The rough, unmotorable and almost inaccessible terrain of the Northeast was a natural defense bulwark for the scared and fleeing terrorists. Insurgents resorted to the use of motorcycles to escape the wrath of soldiers.
The astute strategist, Buratai discovered that insurgents used motorcycles to shield themselves against a conclusive chase to their hideouts by Nigerian forces. He, therefore, countered the barrier, by introducing the squad by the name, "Motorbike Battalion." He flooded the Northeast region with troops on motorbikes and escaping insurgents were chased by troops to their remotest hideouts and neutralized.
It took the General no time to decimate the formerly rampaging terrorists. Insurgents ostensibly became enfeebled by the strength and pressure mounted on them by Nigerian troops.
The leader of the counter-insurgency operations is an embodiment of innumerable war strategies and tactics. The nightmare of insurgents was further compounded with Buratai's launch of the Special Strike Teams. He sometimes, joined his subordinate Commanders to train them personally. He unleashed the Special Strike Teams in different parts of the Northeast who were under strict orders to proactively assail insurgents.
Unrelenting, LT Gen. Buratai started expanding its military presence in the troubled Northeast region. He established a dozen Army Battalions and Forward Bases to make it easier for troops to respond to distress calls or emergencies in a flash.
And determined to make insurgents uncomfortable and protect the most vulnerable communities, he expediently established the 8 Division, Nigerian Army at Monguno to make coordination of smaller operational units of the "Operation Lafia Dole" more convenient and effective.
To frighten terrorists, Buratai personally led troops into the trenches fighting and howling out directives in the heat of battle. Buratai's physical presence in the trenches and frontlines was a big blow to the psyche of terrorists whose plans were instantly dissolved at the frontlines during fierce battles with troops. It was a psychological wreck on insurgents and their warfare plans. But it boosted the morale of troops and all Nigerian territories seized and occupied by insurgents were reclaimed in a jiffy.
The fall of the Sambisa forest in 2016, was a new dawn in counter-insurgency operations. The remnants of terrorists rather became too scared of their shadows. They took to hiding to escape the viciousness of the Nigerian Army. It was daybreak for Boko Haram factional leader, Abubakar Shekau who had to disguise himself as a woman, dressed in a black hijab to escape the Northeast into Cameroon.
Governor Adeleke Frowns at Delay in Payment of November Salary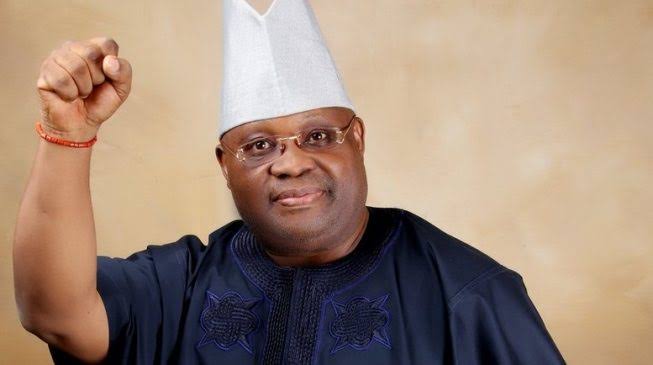 Governor Adeleke Frowns at Delay in Payment of November
Salary
●Orders Submission of Salary Schedule within 24 Hours
Governor Ademola Adeleke has frowned at the delay in the payment of November salary, ordering the submission of salary schedule to relevant office within 24 hours.
Issuing the directive after taking briefing from the Federal Ministry of Finance, Governor Adeleke instructed the desk officer to ensure complete submission by outstanding agencies.
Top officials of the ministry had attributed the delay in salary payment to the failure of some agencies to submit their salary schedule on time.
Governor Adeleke consequently directed immediate conclusion of the processes, affirming that his administration is averse to inconveniences the delay has forced on the state workforce.
Signed:
Mallam Olawale Rasheed,
Spokesperson to the Executive Governor
FHC Verdict: Adekoya hails judiciary, says 'no victor, no vanquished'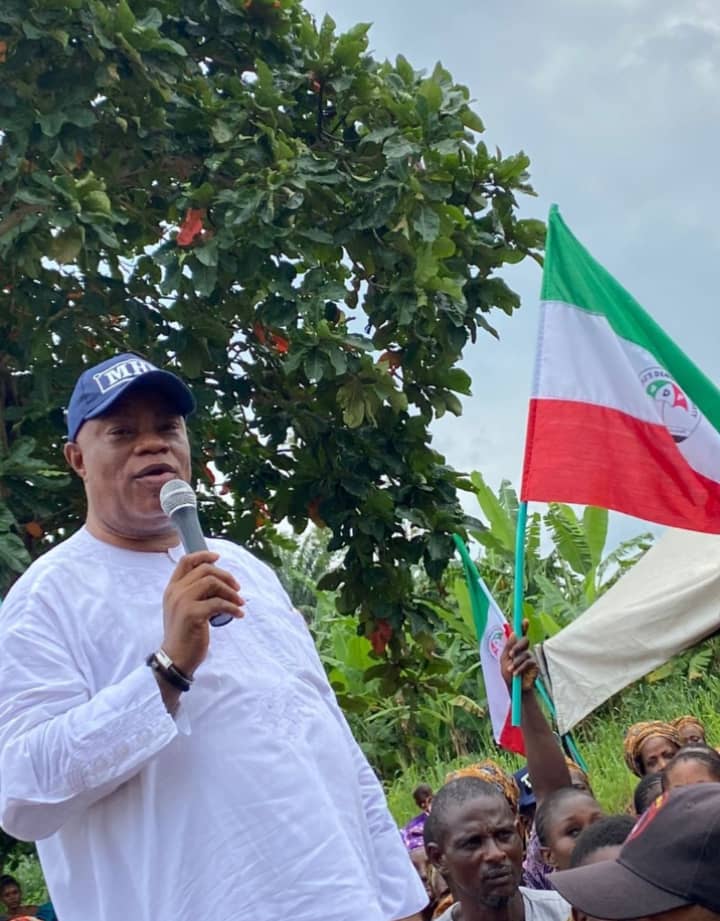 FHC Verdict: Adekoya hails judiciary, says 'no victor, no vanquished'
The Federal High Court sitting in Abeokuta, the Ogun state capital, on Wednesday, 30th November, 2022, struck out two suits challenging the May 22nd, 2022 primary election which produced Rt. Hon. Abdel-Majid Adesegun Adekoya (ATTACKER) as the House of Representatives candidate of the People's Democratic Party (PDP) for Ijebu-North/Ijebu-East/ Ogun Waterside Federal Constituency in the February 2023 election.
Reacting to the judgement, the Deputy Minority Whip of the House of Representatives, Rt. Hon. Abdel-Majid Adesegun Adekoya (ATTACKER) commended the judiciary for taking into consideration what is right and serving justice, appropriately.
"I was truly overwhelmed by the judgement. This is what our law institutions should do -always standing by what is right at all times to avoid the miscarriage of justice. The judiciary has once again justified the confidence we reposed in them", Adekoya said.
Speaking further, Adekoya appealed to the duo of Hon. Tele Ogunjobi, Mr. Kenny Bello and other aggrieved members of the party to sheath their swords, noting that it is a "no victor, no vanquished" situation. He maintained that as members of the same party, there is bound to be disagreement but it does not make them enemies.
"I shall be visiting my brothers – Hon. Tele Ogunjobi and Mr. Kenny Bello very soon to iron things out and map out strategies to ensure our party emerges victorious in 2023. There is no champion for ever. Someday, I'll vacate this seat and I see them both as perfect successors. As it is usually said that success without a successor is a successful failure. By that time, I shall be willing to offer my utmost support to whoever gets the mandate between them" ATTACKER concluded.
Adeleke Reverses Self On Sack Of Civil Servants, Monarchs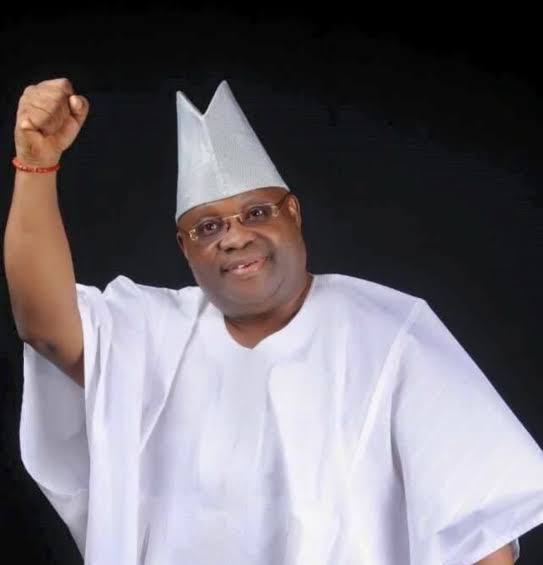 Adeleke Reverses Self On Sack Of Civil Servants, Monarchs
Osun state Governor, Adeleke said yesterday his administration has not sacked any worker and dethroned three monarchs.
Adeleke spoke against the earlier announced Executive Order 3, 4 and 5, which stated nullification of employment, appointment made by former Governor Adegboyega Oyetola from July 17, 2022 till his inauguration and vacation of the throne of three monarchs appointed by past administration.
The order states: "All employments in the service of Osun State Government made in any capacity into any capacity in all the ministries, departments, agencies, commissions, boards and parastatals after July 17, 2022 are hereby nullified.
"All appointments in the service of Osun State Government made in any capacity into any capacity in the ministries, departments, agencies, commissions, boards and parastatals after July 17, 2022 are hereby reversed.
"All appointments of traditional rulers made by Osun State Government after July 17, 2022 are hereby ordered to be reviewed to ensure there was strict compliance with due process of chieftaincy declarations and native law, custom and tradition relating to such chieftaincies. In the case of Ikirun, Iree and Igbajo, to avoid further breakdown of law and order, the appointments of Akinrun of Ikinrun, Aree of Ire and Owa of Igbajo are hereby put on hold pending review. Subsequently, the palaces of Akinrun of Ikirun, Aree of Iree and Owa of Igbajo should remain unoccupied, while security agencies are hereby ordered to take charge."
However, the governor through his spokesperson, Olawale Rasheed, speaking yesterday on a private radio station, Rave FM, in Osogbo, during a talk show programme, 'Frank Talk', said Adeleke had not sacked any worker.
,
He said the appointment and employment made by the Oyetola administration would be reviewed to ensure legality and due process, stressing that nobody had been sacked, the executive order was misquoted.
All Progressives Congress (APC) in Osun State has described the setting up of review panels by Governor Adeleke as an afterthought designed to arrive at predetermined outcomes.
The party urged the governor to settle down to study the handover notes, so as to prevent the blunders he was committing.
In a statement signed by its Director of Operations, Sunday Akere, APC said: "We told you from day one that these people have nothing to offer. We can all see from their first action that they are even confused.
"They had told us long time ago that they were coming to sack. They came and announced it. Why set up a panel after taking a decision? What they are doing can be likened to doing ablution after observing prayers. Who does that?"
Governor Adeleke has ordered the dissolution of non-statutory boards.
Spokesperson Malam Olawale Rasheed said in a statement that the directive was conveyed to heads of ministries, departments and agencies by Mr. Teslim Igbalaye, the Secretary to the State Government