Lagos will witness mega infrastructure Development by 2024 — Dr Chris Okafor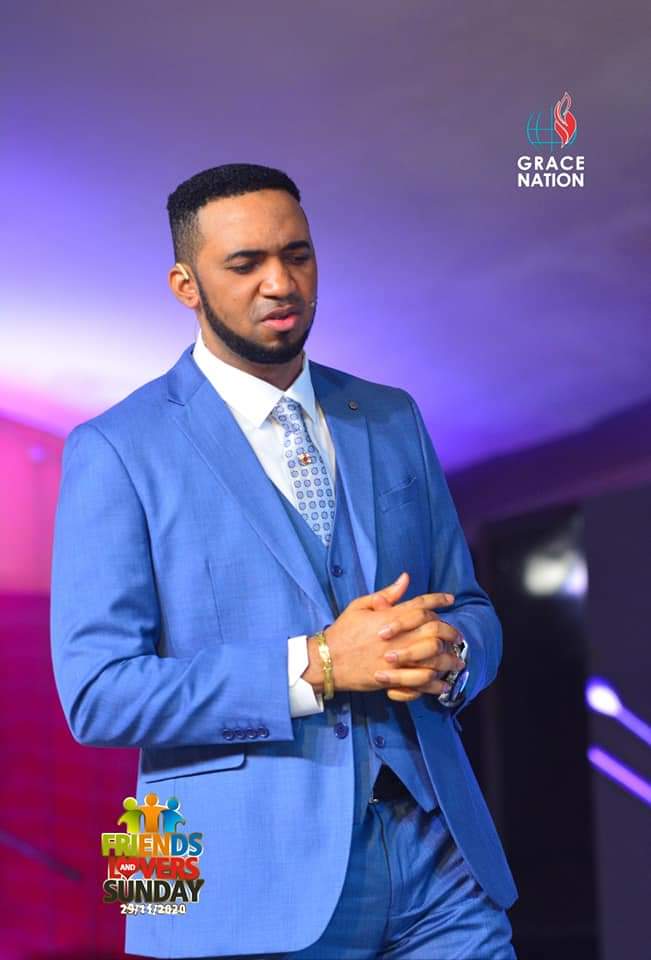 "I see Lagos come 2024 with a mega infrastructure Development put in place that will see Lagos residence total free from Traffic Congestio". These are the words of a clergy, The Senior Pastor of Grace Nation International aka Liberation city, Dr Chris Okafor at the Glorious Prophetic Service of the Church on 29th November 2020 in Lagos.
The Generational Prophet of God as he is fondly called said he saw a new system of Transportation that will provide transport means to Lagosians with Less Traffic.
The clergy said the transportation mean will be on Air but not airplane buy will move on semi airspace
Speaking further the man of God said the process will actually commence by 2021-2024, he remarked that by year 2024, the project will be completed for use
Dr Chris Okafor however charged Lagosians to continue to support with the Government of the day through Prayers and cooperation for the success of the project, he said the Project will put Lagos ahead of many cities across the globe
The Glorious Prophetic Sunday service came to end with Testimonies, Deliverance miracle and Dedication of life to Christ,,
Mighty Visitation: Grace's Factor is the Biggest Factor and Secret to Success – Dr Chris Okafor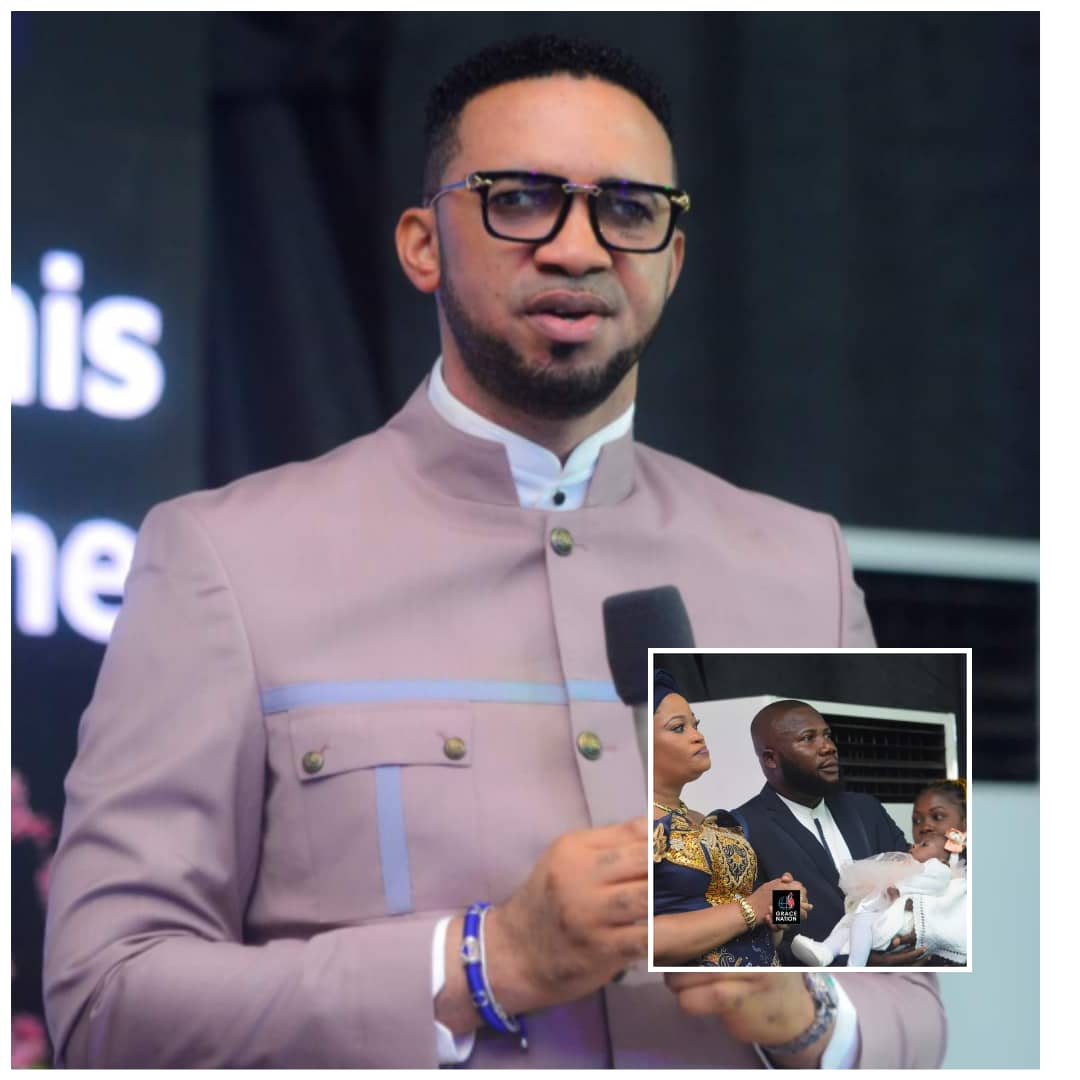 Mighty Visitation: Grace's Factor is the Biggest Factor and Secret to Success – Dr Chris Okafor
*Mighty Testimonies as Miracle Babies are dedicated
*People Make God small in the thinking and way of Life
It is an established facts that when God decides,No spirit or force can change it, when you see with the eyes of faith you will understand that God way's is best known to him, he doesn't want you to understand him, but when you understand is principles Grace become available which Guarantee success.
Speaking at A day of mighty Visitation (Sunday Glorious service)of Grace Nation International aka Liberation city in Ojodu Berger Lagos, Lead Pastor Popularly known as The Generational prophet of God Dr Chris Okafor said with the level of Grace available in the church people still make God small in there thinking, when you believe certain condition can consume you, it means you did not believe on the available power of God around you and by so doing you are minimizing the power of God.
Teaching on the series he began weeks back Opening the womb of Destiny (school of Priesthood ministry) subtitle "Pray or You Die" The man of God said when you understand the principle of Prayer, whatever you banned ,God too ban but you must understand how God work
Teaching further the popular Lagos prophet said with Prayer, you link yourself to Elohim and when God is your helper you can never be stranded in life.
Dr Okafor highlighted that God help is the biggest Factor that easily Guarantee success in life, therefore Grace Factor is the biggest Factor and the highest secret to a successful life.
It was a mighty Testimonies galore while miracle Babies are dedicated at the Sunday Prophetic service, Testimonies how barrenness of over 7,8,and 12 year bow to the command of God, among the testifier was a woman who was medically pronounce as not possible to be pregnant again in life, after visiting Grace Nation and God locates her with her family, the Generational prophet of God Dr Chris Okafor declared a word of prophesy into their life, what the medical scientist cannot see, Elohim see it and change the narrative, the woman which the world believe cannot have a child again because of no womb, became pregnant and deliver a bouncing baby Girl according to Prophecy, It can only be God of Grace Nation.
Meanwhile the Mighty Visitation 2 conference will land in Ogba Lagos state on the 16-18 February 2023, The Venus is The NUJ Ground beside WAEC office Ogba
Come with your family and love one because Elohim will come to town and whenever Elohim come for a rivaval anything can Happen in your favour…..shilom
Grace Nation Vigil: In a Place of Prayers Man must offer Something for God to Show up – Dr Chris Okafor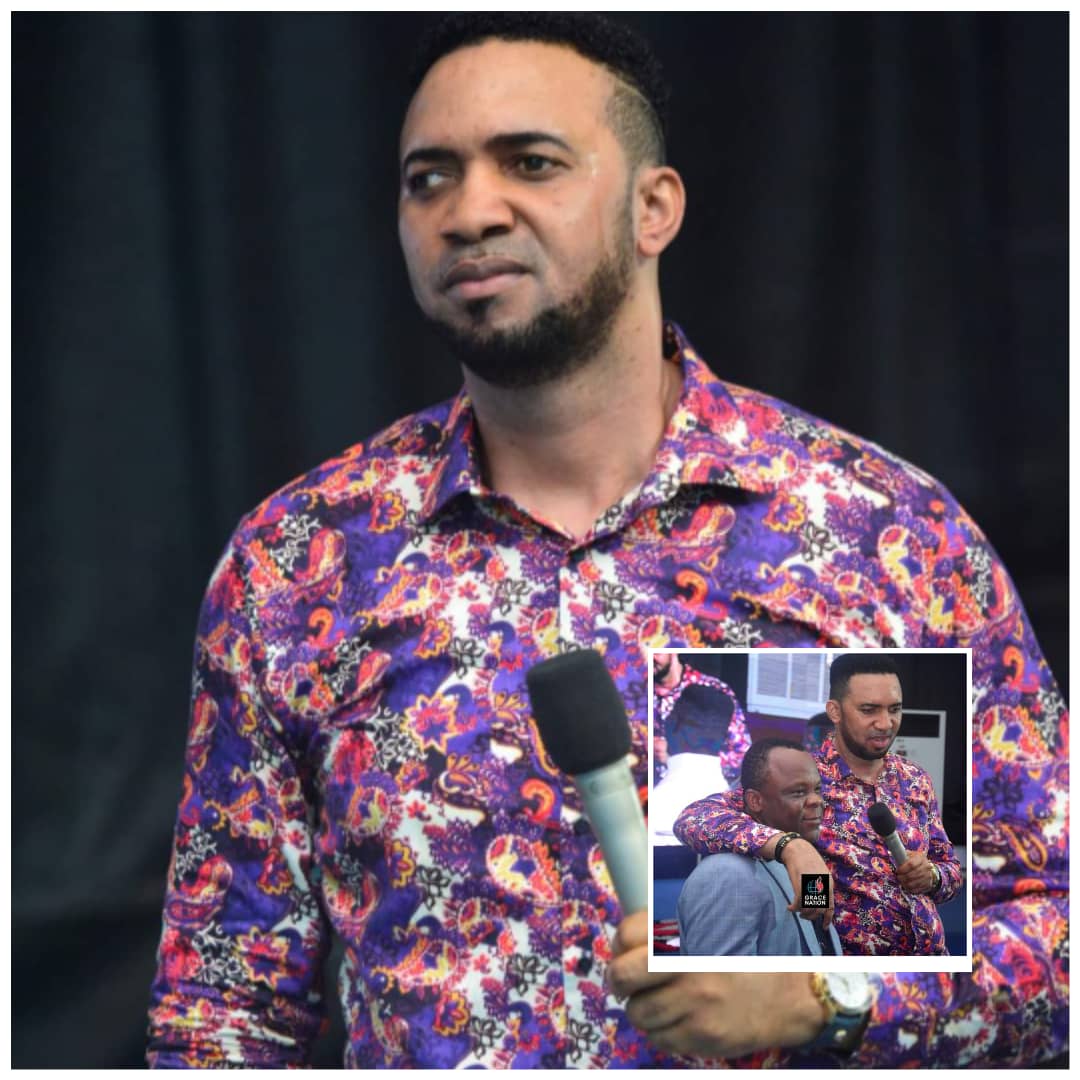 Grace Nation Vigil: In a Place of Prayers Man must offer Something for God to Show up – Dr Chris Okafor
*Prayers can be frustrating when you do not understand it's Principles…Okafor
*44 Wedding gown, 31Twins and Triplets Released by God at the Vigil
Every believer of God has a link into the Priesthood Generation and the work of the Royal Priesthood is the ability to connect to the Holy Spirit, they speak the mind of God and relates instructions to the people, the Priesthood Generation is the Prayer Generation and it's job is to offer prayers therefore you cannot connect God except you understand the Priesthood ministry.
Teaching and Making Prophetic declarations at the first Monthly Night of Prophecy and Solutions of Grace Nation International aka Liberation city in Lagos Nigeria, The Lead Pastor of Grace Nation International better known as The Generational prophet of God Dr Chris Okafor who Teaches on the Topic PRAY OR YOU DIE said the secret of God is in the secret places,saying it is a place where prayers go up to heaven and God come down mightily.
The Apostle of altars said in the school of Priesthood (school of prayers)No one Graduates,You must continue to Pray, Pray and Pray.
The Oracle of God emphasised that in a place of prayers a spiritual realms will be open to you because in the Royal Priesthood school you must be consistent in the lord, and when you are constant with him he will always give you directions, No one become successful in Life without a spirit, therefore in a place of Prayers, Man must offer sacrifice for God to come, He cannot come without your authorities, No it is illegal.
The Lagos popular Prophet and Televangelist remarked that the highest point of obedience for someone who can pray is to listen to direction and key into it, your prayers give God divine authority for God to act and the antidote to affliction is Prayer.
He said Prayers can be frustrating when you did not understand it's Principles, you might be confused because the devil will come up with fake evidence but with full knowledge of the principle of Prayers, you are more than the conqueror, The Generational prophet of God concluded.
About 44 Wedding gowns were released by God through his Generational prophet Dr Chris Okafor for ladies waiting unto God for a Godly suitors, According to Prophecy those wedding garment were release for year 2023 as commanded, also it's a miracle Babies galore as Elohim blesses expectant mothers with over 31 Twins, Triplets all to the Glory of God this Year
Meanwhile the weekly activities of Grace Nation International aka Liberation city continue as usual, the Midweek Prophecy, Healing, Deliverance and Solutions service continue every Thursday by 7am- 11am,while the Sunday Glorious service is Every Sunday by 7am-12pm at the International Headquarters of Grace Nation Plot -8-10 Oshofisan street off Edozie street by Ereke Bus stop Ojodu Berger Lagos Nigeria.
A Minister Without Enemy Hasn't Touched Kingdom of Darkness –Apostle Suleman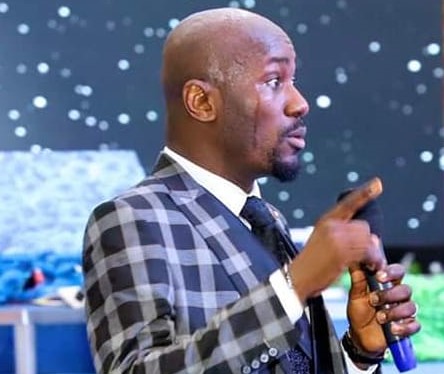 A Minister Without Enemy Hasn't Touched Kingdom of Darkness –Apostle Suleman
God is not mocked. Insulting or showing contempt or lack of reverence for God's servant is an expression of weakness and carnality. These were the words of servant of God and senior pastor at the Omega Fire Ministries (OFM), Apostle Johnson Suleman, in one of his recent past evangelistic sermons.
The enemy is seeking to destroy the Church and in his fantasy, he is attacking what he perceives to be the greatest opportunity for destruction: the pastor's personality. According to the 'Restoration Apostle' in the message extracted from four of his recorded old teachings, "while the enemy devises a scheme to destroy the Church, he would find ways to attack the prophet, and as he finds ways to attack the prophet, he would see his person as the area of greatest vulnerability."
However, Apostle Suleman affirms that while challenges with the Church have been around since the beginning, church leaders with strong faith and the committed flock would continue to remain essential to the Church. The famous Minister of God underscores some facts which he believes are characteristics of a prophet with leadership potentials: he loves God and shows love to people around him because, he says, love is the foundation for a healthy ministry; he has a clear vision and is strategic, he exhibits servant leadership and is dedicated to serving others.
The enemy has different tactics aimed to hinder the word of God. But God is not mocked, declares Apostle Suleman, adding that, "but we are prepared for the attacks and we are prepared for the defeat of the attacks." "We must put on the armour of God, which is primarily a righteous life. But along with that, we must be aware of the enemy's tactics because the enemy wants to immobilize us and keep us from progressing in our spiritual lives, and therefore, he will come with many different attacks. He wants to keep us from building and completing the work that God has called us to. Because our enemy is both wise and relentless, we must be aware of his tricks and schemes."
A prophet of God must stand strong in the face of criticism, Apostle Suleman counsels. "Of course, criticism usually stings and criticism on a public forum stings even more. It discourages the church and hurts the testimony of Christians and the church. But we must stick to preaching the truth at all times and pray to ensure whatever attention of true
believers that the devil had taken or captured is recovered."
Apostle Suleman then warns that he is not a regular preacher because he is aware there are enemies and their antics, positing that any Minister of God who has no enemies has not really touched the kingdom of darkness.