Prophet Joshua Iginla Church Celebrates 14th Anniversary Amidst Pomp And Pageantry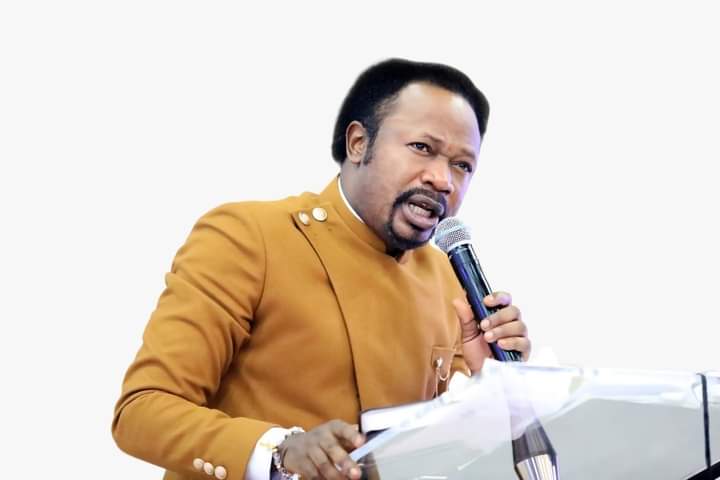 It was joy galore as Prophet Joshua Iginla, who is arguably a line crosser and a barrier breaker in the ministry, celebrated the 14th anniversary of Champions Royal Assembly amidst pomp and pageantry as dignitaries stormed Abuja for the ceremony which held between Monday, 23rd of November to Sunday, 29th Of November 2020.
Popular gospel musicians such as Eden and others added colour to the glorious event on Sunday, November 30th,2020 inside the ministry's 80,000 capacity auditorium at Kubwa, Abuja. Tagged "Unstoppable Enlargement", the gifted Prophet, quoting from Isaiah 60 vs 22 revealed that the ministry has entered a tremendous season of enlargement, a session whereby no matter the attack of the enemies, their enlargement and advancement is unstoppable.
Interestingly, there was a great move of God's presence with abounding testimonies of deliverances, healing, fruit of the womb session and torrents of prophetic ministrations.
Several activities were set out to mark the 14th anniversary that include free medical check up by United States medical practitioners, sporting activities, ministers conference, spiritual activities that winessed miracles and wonders, to mention a few.
The wife of the Prophet, Prophetess Stella Joshua Iginla also ministered to the women powerfully during the International women conference where lives were transformed.
Also, the likes of Gospel musicians Eben, performed at the anniversary by leading the congregation to spiritual worship in songs. The presence of God was felt mightily during their ministrations.
For every attendee of the anniversary ceremony, one thing that could be deduced from them is that spirit of God was mightily felts throughout the week of the anniversary as the sick were healed, the lame walked, the blind could see, the broken-hearted, it was indeed a time of massive testimonies.
Champions Royal Assembly started many years ago during the early days of the ministry of Prophet Joshua Iginla. The ministry has no doubt stood the test of time judging by the tough days that was faced by the ministry when it started.
No doubt, God's hands is on the ministry looking at the progress that has been made in 14 years. The ministry which started under a canopy now boasts of an edifice that can comfortably contain 100,000 congregation at once.
Also, the ministry's tentacles have spread across board as a replica of the 100,000 seater auditorium, commonly referred to as 'City Of Wonders' is currently being erected in South Africa.
Apart from that, the ministry also has a Television, Champions TV that boasts of millions of viewers across the world. Prophet Joshua Iginla is renowned for the philanthropic activities he has done over the years
Zambia Mighty Visitation : Deliverance Is a Practical Exchange on An Altar – Dr Chris Okafor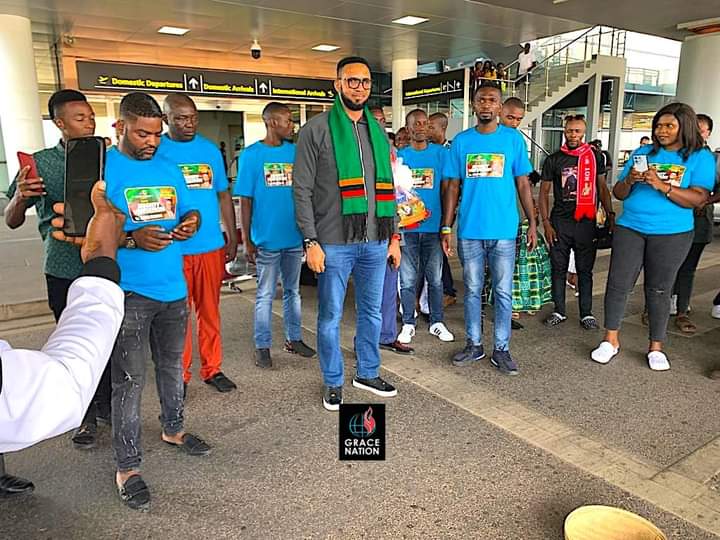 Zambia Mighty Visitation : Deliverance Is a Practical Exchange on An Altar – Dr Chris Okafor
…. Testimonies of Miracles Alert, Babies and Freedom of evil altars filled the air as Zambia Mighty Visitation conference Ends.
Sahara Weekly Reports That Every Battles people encounter comes through the spirit, also you need higher spirit to break out from all battle, simply because the spiritual realms control the Physical.
Speaking at the Day 3 of Zambia Mighty Visitation conference in Indola, Zambia.The Senior Pastor Grace Nation world-wide Dr Chris Okafor who Teaches on the theme Mighty Visitation subtitles Deliverance said the reason why many Christians follow Christ for long without a result to show for it is simply because they lack knowledge, understanding, Inability and sturboness to obey the word of God.
The Generational Prophet of God also remarked that, deliverance is the Process of saving you out from the hand of Power stronger than you, he said for deliverance to take place you need higher power that is greater than the one keeping you.
Speaking on how to Practically maintain deliverance, you must acquire more knowledge and seek for higher Power stronger than the one keeping you.
The Generational Prophet of God Dr Chris okafor said to end the battles making your deliverance permanent, you must be very prayerful and your altars must not lack blood, you must be a committed tither, you must sacrifice like no tomorrow for God to stand for you all the time, the Apostle of altars said until the spirit announces that,they should let you go, they will never let you go.
Testimonies of supernatural deliverance throughout the conference filled the air in Indola,Zambia.As the 3 days Prophetic Program Ends, testimonies of how God save a Man who was sick to the point of Death, the death sentence cancelled and the young Man was saved, Another Great testimonies of how God lifted a man financially, The man has been down due to various debt but has God located him, through his servant at the Day 1 of the conference, God raise helper of destiny and the debt was paid miraculously. Many Teatimonies of New jobs, cancellation of family patterns and miracles Babies were also recorded.
The Zambia Mighty Visitation conference came to end as many Participants gave there Life to Christ at the conference, depopulating the kingdom of Darkness and making the Kingdom of God Popular……
Bishop BC Eze set for Church Annual Thanksgiving in grandstyle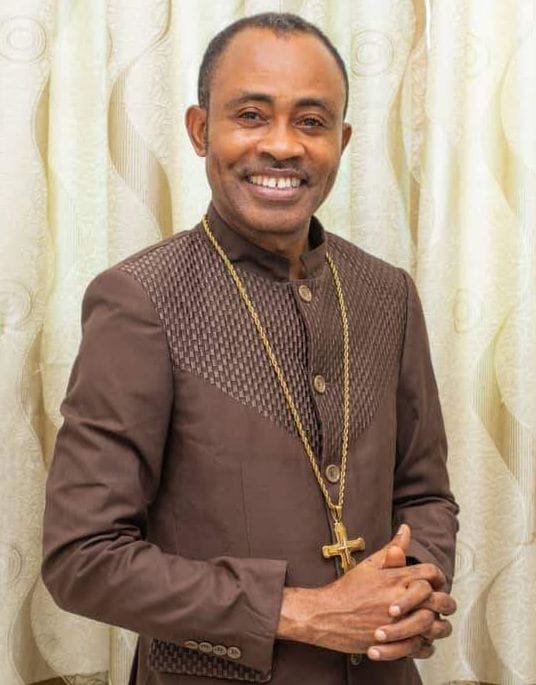 Bishop BC Eze set for Church Annual Thanksgiving in grandstyle
Appreciation is an application for more. In a momentous celebration of faith and service, bishop Dr BC Eze, renowned for his unwavering commitment to God and humanity, will commemorate his Church Annual Thanksgiving Service 2023, appreciating God for His faithfulness upon his life and ministry. It's a significant milestone of selfless dedication, impactation and countless lives God has used me to touched both home and abroad.
Bishop BC Eze's journey began with a deep-rooted faith that blossomed into a lifetime of exemplary service. From an early age, he displayed a profound passion for spreading the messages of love, hope, and compassion. Through his unwavering commitment to his calling, he has transformed the lives of many, both within his congregation and beyond.
As a shepherd of his flock, Bishop BC Eze, the presiding pastor inchsrge of "Bible Faith Deliverance City Church" has exemplified the qualities of empathy, wisdom, and genuine care for others. His sermons have inspired and uplifted his congregation, nurturing spiritual growth and fostering a sense of community. Known for his ability to connect with people from all walks of life, he has provided solace, guidance, and support during times of triumph and adversity.
However, Bishop Eze"s impact extends far beyond the walls of his church. His philanthropic efforts have been instrumental in uplifting the less privileged and marginalized individuals and communities. Inspired by his deep-rooted faith and driven by an unwavering desire to make a tangible difference, he has spearheaded numerous charitable initiatives that have transformed lives. He has built and trained pastors açross the globe.
This year's Thanksgiving is theme GREAT MERCY slated to commence on Friday 8th December with *Unlimited Praise* 5;30pm – 8:30pm, while Sunday 10th December is billed for *Victory Celebration* 8:am. At the church auditorium, 9 Shaibu street, by Access Bank, Maza-Maza branch, Lagos. And there will be food palliatives to all attendees.
Zambia Mighty Visitation Conference: Dr Chris Okafor Arrives Indola Zambia for a 3 Days Prophetic conference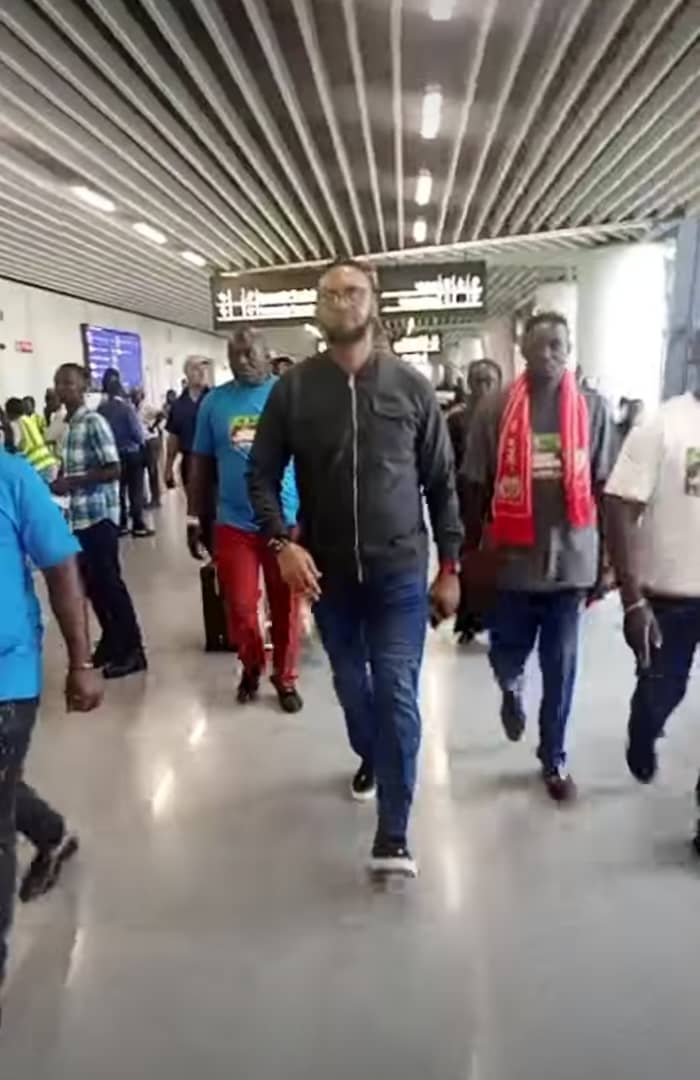 Zambia Mighty Visitation Conference: Dr Chris Okafor Arrives Indola Zambia for a 3 Days Prophetic conference.
The Generational Prophet of God and Senior Pastor Grace Nation world-wide Dr Chris Okafor has arrived in Indola, Zambia for the 3 days Prophetic conference, The Mighty Visitation.
The President of COWOM who arrived in that Nation alongside Crew members of COWOM is expected to bring the Good news of our Lord Jesus Christ into that African country with the Power of deliverance, healing, Restoration, miracle and solutions to the good people of Zambia.
The 3 days program begins from 5th -7th December 2023 and the venue of the life Transformations conference is Exquisite Brides Opposite Levy Mwanawasa stadium in Ndola Zambia and time is 4pm daily.
If you are in Indola Zambia and environs, let this serve as your special invitations to the conference. kindly make a date with God, he is able to change your situation for better, Come with your love one, God of Grace Nation is still in the Business of transforming Life….