Legendary Act, King Dr. Saheed Osupa Live in Toronto, Canada: A Spectacular Musical Extravaganza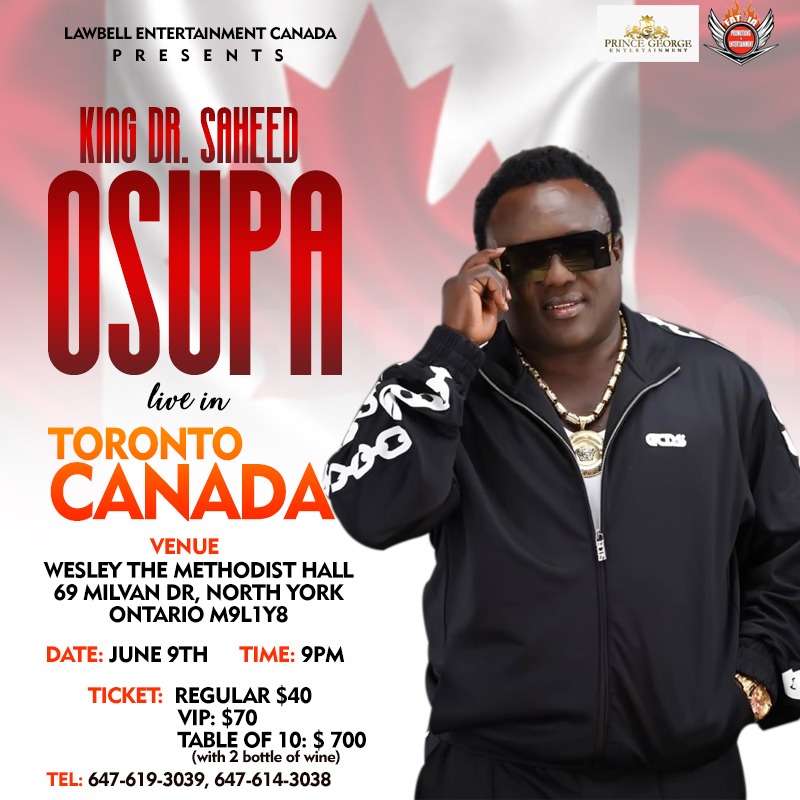 Legendary Act, King Dr. Saheed Osupa Live in Toronto, Canada: A Spectacular Musical Extravaganza
Toronto music lovers, get ready to experience an unforgettable night filled with mesmerizing tunes and rhythmic beats as the legendary King Dr. Saheed Osupa graces the stage at the Wesley the Methodist Hall on June 9, 2022. Presented by Lawbell Entertainment Canada, this highly anticipated concert promises to be a musical extravaganza like no other.
With a career spanning several decades, King Dr. Saheed Osupa has solidified his position as one of Nigeria's most celebrated musicians. His unique blend of Fuji and Juju music has captivated audiences around the world, earning him a massive fan base and numerous accolades. Now, for the first time ever, Toronto fans will have the opportunity to witness his mesmerizing performance up close and personal.
The Wesley the Methodist Hall, located at 69 Milvan Dr, North York, Ontario M9L1Y8, provides the perfect setting for this grand event. Known for its acoustics and comfortable seating, the venue ensures that every attendee will have an exceptional experience. Whether you choose to immerse yourself in the vibrant atmosphere of the regular seating area or opt for the VIP section to enjoy enhanced privileges, the night is guaranteed to be one filled with incredible music and memories.
Lawbell Entertainment Canada, a reputable event management company, takes pride in presenting world-class performances to Canadian audiences. With their expertise in organizing memorable events, they have chosen to bring King Dr. Saheed Osupa to Toronto, recognizing the immense popularity and demand for his music among the Nigerian diaspora and music enthusiasts.
The concert is scheduled to begin at 9pm, allowing attendees to fully indulge in the magic of the evening. King Dr. Saheed Osupa will showcase his exceptional talent, captivating the audience with his soulful vocals, skillful instrumentation, and energetic stage presence.
Tickets for this much-anticipated event are now available for purchase. General admission tickets are priced at $40, offering access to the concert and an opportunity to enjoy the sensational performance. For those seeking a more exclusive experience, VIP tickets are available for $70, providing premium seating, closer proximity to the stage, and a chance to get up close and personal with the artist.
If you're planning to attend the concert with a group of friends or colleagues, Lawbell Entertainment Canada offers a special Table of 10 package for $700. This package includes a reserved table for ten people and two bottles of wine, allowing you to enjoy the show while relishing the company of your loved ones.
To secure your place at this unforgettable event, reservations can be made by calling 647-619-3039 or 647-614-3038. As the concert is expected to draw a large crowd, it is advisable to book your tickets early to avoid disappointment.
The King Dr. Saheed Osupa Live in Toronto, Canada concert promises to be an evening of pure musical bliss. Whether you're a longtime fan of his music or simply appreciate the beauty of live performances, this show is not to be missed. So mark your calendars for June 9, 2022, and get ready to be transported on a melodic journey unlike any other. Experience the magic of King Dr. Saheed Osupa's music, right here in Toronto, Canada.
Candyboi: A Rising Star from Delta State Crafting His Musical Destiny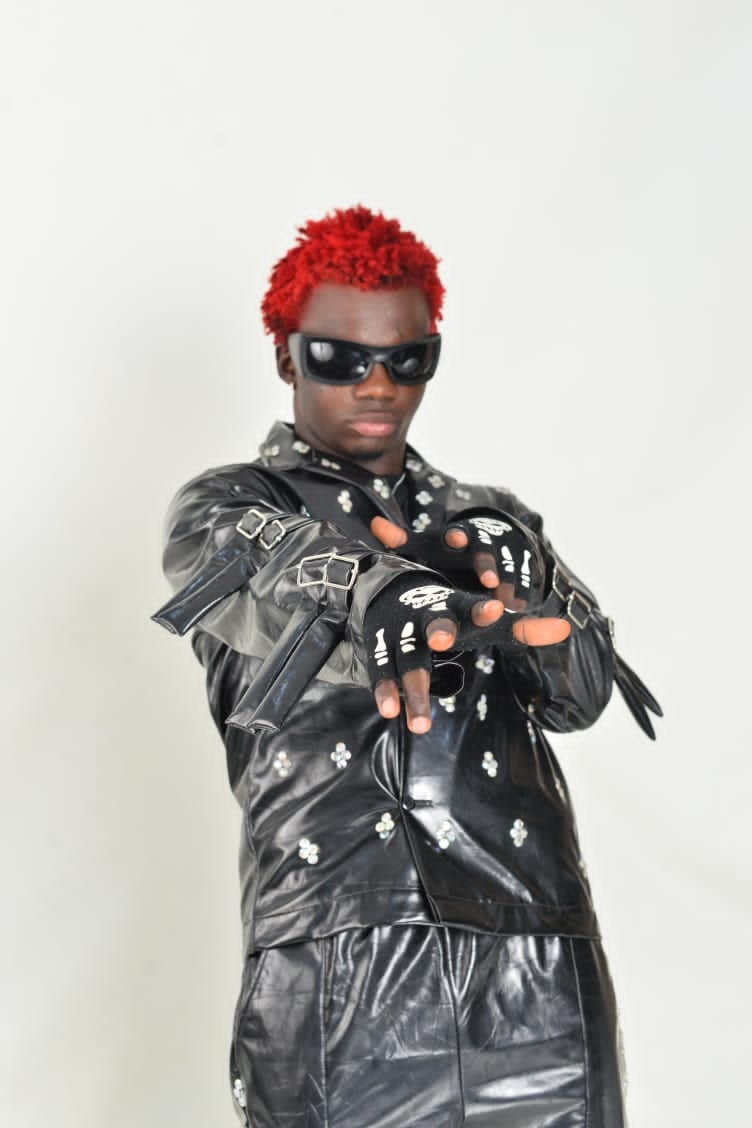 Candyboi: A Rising Star from Delta State Crafting His Musical Destiny
Sahara Weekly Reports That In the vibrant landscape of Nigerian music, one name that's rapidly gaining recognition and acclaim is Candyboi, a young and immensely talented artist whose real name is Ugbeghene Tega Lawrence. Hailing from the heart of Delta State, specifically the Okpe and Uwie local government areas in Warri, Candyboi has a compelling story and an even more promising future in the world of music.
Early Beginnings and Musical Inspiration
Candyboi's journey into the world of music commenced at a remarkably young age. It was during his formative years that he discovered his passion for crafting melodies and penning lyrics that resonate with the soul. His inspirations, drawn from renowned artists like Davido, Olamide, Wizkid, Phyno, Tekno, Timaya, and many more, played a pivotal role in shaping his artistic identity. Their influence can be heard in the distinct blend of Afrobeat, hip-hop, and contemporary Nigerian sounds that define his music.
Growing up in the close-knit community of Arhagba in Okpe local government, Candyboi's roots run deep. He attended Arhagba Primary and Secondary School, where his talents began to flourish. These early experiences, both in the classroom and within the vibrant community, helped mold him into the artist he is today.
Family and Polygamous Background
Candyboi's upbringing in a polygamous family has provided him with a unique perspective on life and has undoubtedly contributed to the depth and richness of his songwriting. Family bonds are important to him, and his journey as an artist is intertwined with the support and love he receives from his family.
Social Media Presence
In the digital age, Candyboi has embraced various social media platforms to connect with his growing fan base. You can find him on Instagram as @don_g_lord, on TikTok under the same handle @don_g_lord, and on Facebook as Don G Lord. On Twitter, he goes by @don_g_lord, where he shares updates, connects with fans, and offers glimpses into his creative process.
The Ambitious Vision: "The Genesis" EP and Collaborations
At just 21 years old, Candyboi is poised to make a significant mark in the music industry. Currently, he's hard at work on his eagerly anticipated EP titled "The Genesis." This project promises to be a musical journey that showcases his evolution as an artist and his ability to create music that resonates with a diverse audience.
One of Candyboi's aspirations is to collaborate with some of Nigeria's most talented artists, including Rema, Fireboy, Joeboy, Oxlade, Erriga, and many others. His desire to work with both local and international artists, such as Justin Bieber and Rihanna, reflects his ambition to transcend borders and create music that speaks to the world.
Candyboi, born Ugbeghene Tega Lawrence, is an emerging artist from Delta State who is poised to make a significant impact in the music industry. With a passion for music that was ignited at an early age and a diverse range of musical influences, Candyboi's journey is one of promise and potential. As he continues to work on his EP and seeks collaborations with both Nigerian and international artists, the world eagerly awaits the musical treasures he will undoubtedly unveil in the future. Keep an eye on this rising star, as his star is set to shine brighter with each note and lyric he creates.
Bella Gold : The Artistic Beauty Entrepreneur with a Passion for Acting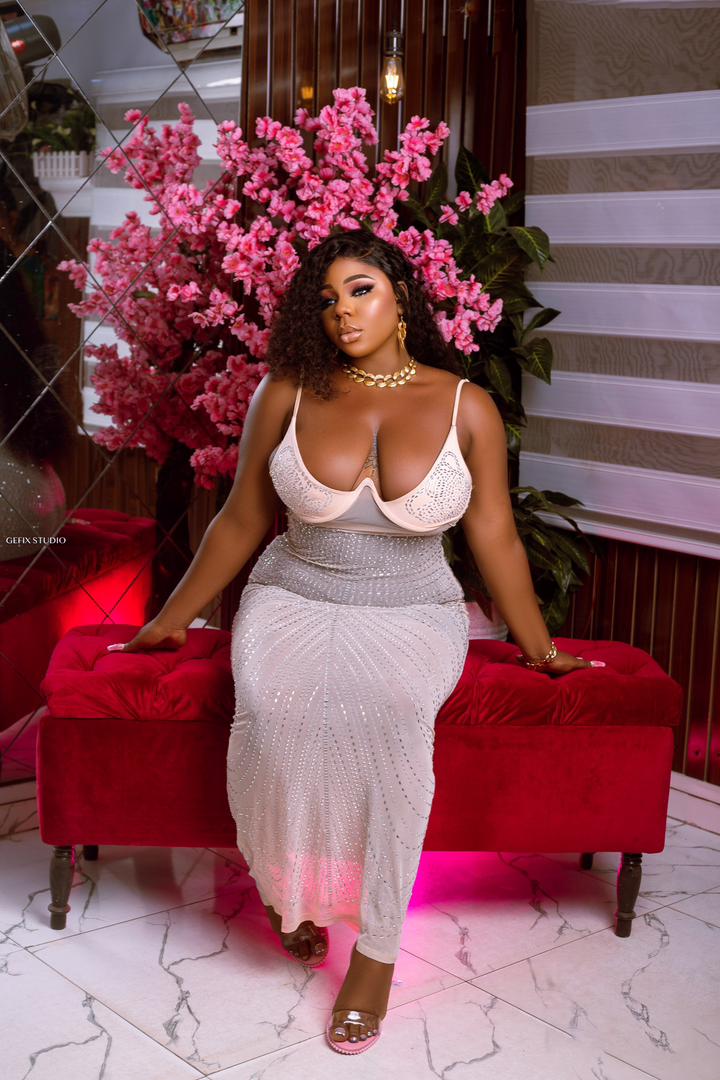 Bella Gold : The Artistic Beauty Entrepreneur with a Passion for Acting
Sahara Weekly Reports That In the world of beauty and entertainment, one name that stands out is Adepeju Idris Ajoke, known to her growing fan base as the creative force behind "Bella's Beauty World." Adepeju, a multifaceted talent hailing from Nigeria, has managed to blend her love for beauty with her passion for acting, carving out a unique space in the industry.
Early Life and Inspiration
Born as Adepeju Idris Ajoke, this dynamic woman's journey into the world of beauty and entertainment is as intriguing as it is inspiring. Unlike many who draw inspiration from specific sources, Adepeju's love for acting and beauty sprouted from a deep-seated passion that needed no external impetus. It was a calling that she simply couldn't ignore.
Bella's Beauty World: A Beauty Enthusiast's Haven
At the heart of Adepeju's profile is her thriving brand, "Bella's Beauty World." Through platforms like YouTube and TikTok, she offers her audience a glimpse into her world of skincare, beauty, and lifestyle. Her content is a harmonious blend of informative tutorials, product reviews, and personal anecdotes, making her an accessible and relatable figure in the beauty industry. Her engaging and authentic approach has earned her a loyal following of beauty enthusiasts who eagerly await her next video.
But Adepeju doesn't stop at tutorials and reviews. She has also ventured into selling beauty products, offering her audience a curated selection of body lotions, oils, face creams, and sunscreens through her Instagram page. This entrepreneurial spirit, combined with her passion for beauty, has turned Bella's Beauty World into a thriving online destination for those seeking beauty advice and quality products.
A Woman of Many Talents: The Actress
Beyond her role as a beauty influencer and entrepreneur, Adepeju Idris Ajoke is also an accomplished actress. Her love for the art of acting is a testament to her diverse talents and interests. While her career as an actress continues to unfold, her dedication to her craft and her ever-growing fan base guarantee that her journey in the entertainment industry is one worth watching.
Family and Support: A Loving Bond
Adepeju's strong family ties also play a significant role in her life. Her mother, Tosin Eniba, a well-known Nigerian singer, songwriter, and actress who goes by the stage name Yeye Eniba, has been a constant source of support and inspiration. The love and admiration they share for each other is palpable, and their mutual passion for music and entertainment runs deep.
Tosin Eniba, with her own impressive career in the music industry, has not only provided guidance but also a valuable connection to the world of entertainment. Her songs, including "Iya Ni Iya Mi," "Tribute2Daddy," and "Voice of Mercy," have left an indelible mark on the music scene.
Both mother and daughter have embraced the digital age, with TikTok accounts that showcase their talents and personalities to a global audience. They use these platforms not just for entertainment but also as a means of giving back to their community by sharing wisdom and advice on nurturing talents.
The Perfect Getaway: Beach and Fashion
When it comes to unwinding and relaxation, Adepeju has a penchant for the beach. The tranquil waves, the soothing sea breeze, and the sound of the ocean serve as her escape from the hustle and bustle of life. It's her place of solace, where she can rejuvenate her creative spirit.
And as a true fashionista, Adepeju's sense of style is not to be underestimated. Her unique fashion choices reflect her vibrant personality and creative flair, further enhancing her status as a trendsetter in the beauty and entertainment industries.
Adepeju Idris Ajoke, the brains behind Bella's Beauty World, is a captivating blend of beauty entrepreneur, actress, and fashionista. Her passion for all things beautiful, coupled with the unwavering support of her mother, Tosin Eniba, has propelled her to create a brand that resonates with audiences far and wide. With her artistic talents and dedication, Adepeju is poised for a promising future in both the beauty and entertainment worlds, where she continues to inspire and captivate those who follow her journey.
Gospel Singers, Ejire Aditu: How We Battled Through The Effect Of Our Father's Death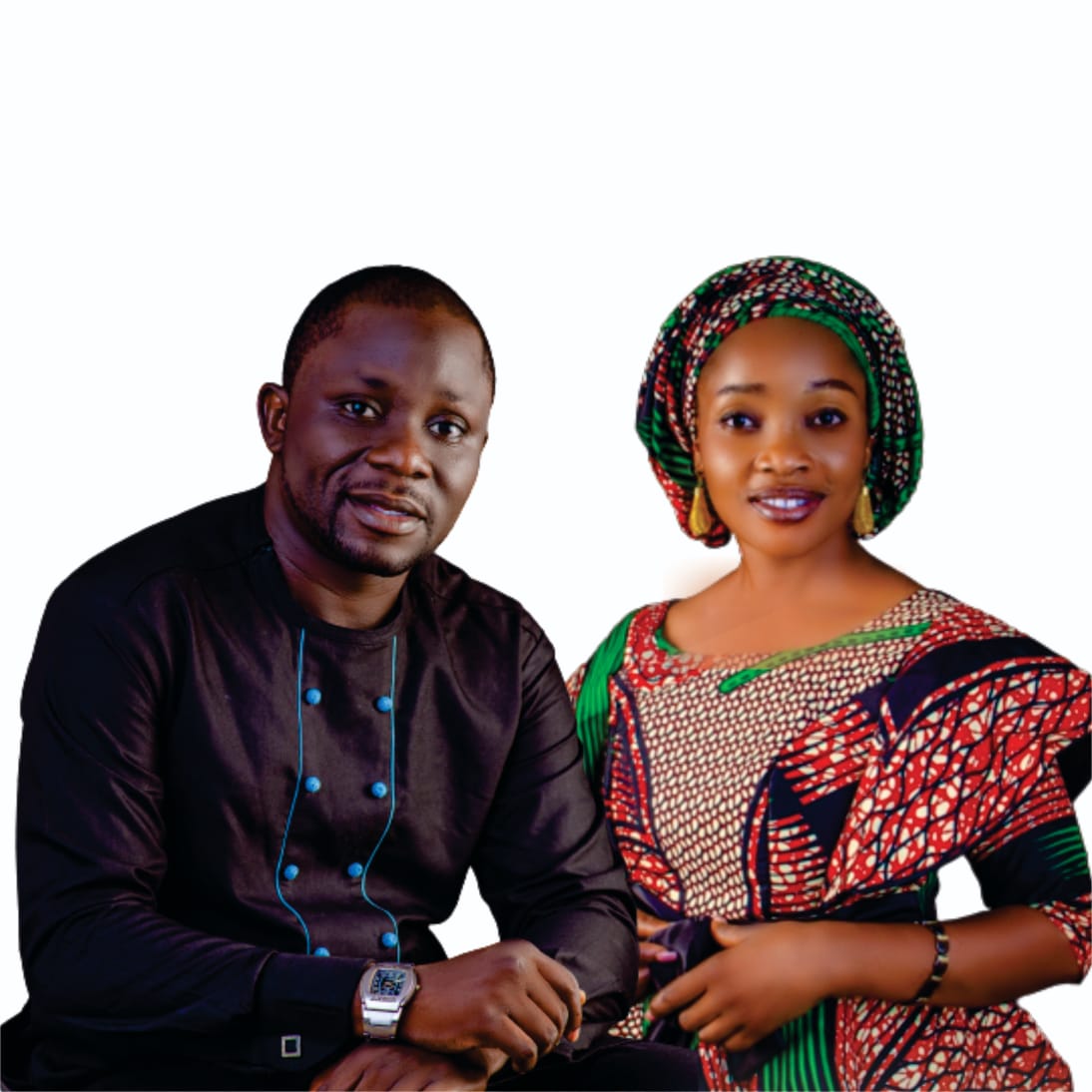 Gospel Singers, Ejire Aditu: How We Battled Through The Effect Of Our Father's Death
Sahara Weekly Reports That Their story is a lesson in determination and raw faith. The duo of Ejire Aditu lost their benefactor when he was needed most, thus bringing a temporary halt to their education.In this encounter, the popular Abuja based gospel singers explained how God saw them through and their journey into and through gospel music.
Q:Where is Taiye Ejire John and Kehinde Ejire John also known as Ejire Aditu Ogo are from
A:We are from Oyo state Ogbomosho to be precise
Q: Kindly let your admirers into you educational background
A: We had some of our education in Kaduna state. Along the line, our dad passed away, then we started having issues with our education. As a result, we relocated to Abuja here, where we decided to do Adult Education.
Q: Whats your kind of music and music in the first place.
A: At first I think I did not choose music, music chose me because I just saw music in me while I was growing up. I started composing songs at the age of 7 then when I saw it that way then i accepted the gift and i chose to go with it because it is the easiest way to communicate to the world.
We do Gospel song. In this Gospel song we do we have what i call S I E M:Spiritual Inspirational Educative Motivational
Q:Why did you choose gospel.
A:Because along the line i saw my self as someone who is ministering with song not just to entertain. So as the scripture says in Mark 16:15 : Go into all the world and preach the gospel to all creation." So it is a privilege for us to be among the chosen ones.
Q: For how long have you playing music .
A: We have been into this music ministry since the year 2002 that should be about 21years ago.
A:How many Album do you have in the market now and what are their titles
A:We have lots of albums and singles
1 Aditu Ogo album
2. Let There Be Favour Album
3. Ile Ogo Timo Album
4. Famigoke Album
5 Rin Ile mi Koja
SINGLE TRACKS
1ETUN ONA OLUWA SE
2YESHUA HAMASHIACH
3IYIN YE O
5 EFI Olorun se AKOKO
6 Baba modupe
7 Ogo fun Olorun
Q: Which one is the latest
A: To the glory of God, our latest work just hit the airwaves. It has been on all social medial digital platforms since the 8th of September