How To Make a Girl Horny Fast – 9 Easy Tricks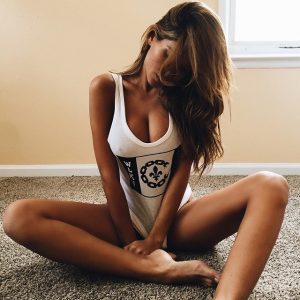 How To Make a Girl Horny Fast – 9 Easy Tricks
How To Make a Girl Horny Fast – 9 Easy Tricks
How do you make a girl want you so bad that her pussy starts to drip?
How do you turn her on without being cheesy?
How do you make her beg you to make love to her?
THIS IS HOW​
Learning how to make a girl horny is easy, as long as she already likes you, and especially if the two of you have never had sex. We women are not that hard to figure out, at first.
If we like you, and are attracted to you, your presence, your smell, and your fingers are all it takes. Honestly, we do the work ourselves in the beginning.
We are constantly day dreaming about your kiss and your touch everyday, we are already horny before you even pick us up for the movie.
Getting us horny is no great feat, getting us in bed is another story! But, know this, if you've got our attention, and you turn us on, keep doing what you're doing, and eventually you'll score thee elusive pussy.
Patience is the key. But this article is about making a girl horny; so let's go at least a few months into the future. We've been together for a while, maybe even live together, and we've had sex at least a hundred times.
And then it happens. You come home from work, start kissing me, and I say, "not tonight". THAT is the moment that you lost the ability to make me horny! Let's start there. How do you make that woman horny?
QUICK TIP: One of my favourite methods to get any woman in the mood for sex is an erotic massage.
My boyfriend and I have been together seven years, and together for nine years. It only took about three months before I started coming up with excuses for why I didn't want to have sex.
It wasn't that he wasn't good in bed, he was, he is. The problem we had, was the same problem that at least ninety percent of couples have.
Boredom kills arousal – Excitement is the ultimate aphrodisiac.
I got bored. He would do the same thing over and over. It wasn't the sex, it was his way of initiating sex.
He would wait until everyone was in bed, go into the bedroom, take his clothes off and yell for me.
Or, I would kiss him, and he would walk me into the bedroom as we kissed and say, "turn the tv on." and then he would get undressed. He would get naked, that was my clue that it was time to sit on his dick.
Let me speak honestly. That is every man's problem. I am betting that it is your problem too! Men stop trying. So here it is, the answer.
This is how you get your woman to start fucking you again regularly, whenever you want it. This is how you get a girl horny!
Use these 9 tricks, and I promise you, you will be the one telling her, "not tonight".
1: Use your fingertips… A LOT!
When you are ready to get her ready, lightly, no, barely touch her anywhere on her body with your fingertips. When the chills start to appear, you are on the right path. Listen up men, we women absolutely love this type of touch.
It is extremely erotic and hits all of the pleasure signals in the brain. In fact, you could take it a step further. Touch her like that while just watching tv on the couch, but DO NOT make any advance.
Do that for a couple of days and she will want you so bad that she won't be able to wait for you to make the first move. That's guaranteed pussy…guaranteed!!!
2: "Inappropriate touching" in Public
Touch her ass, walk in f
ront of her and rub your hand against her pussy or tits. Do it a lot. She can't really do anything about it because you are around people.
She'll think you're being silly, but her panties will be wet by the time you are home alone. Even if she says stop, keep doing it. (unless your woman is a real prude)
She will totally get a kick out of it, and regardless of what she's saying, she loves that you seem like you can't keep your hands off of her.
3: Kill the routine & keep her guessing.
Sometimes, when our men want sex, we give it to them even though we aren't horny. We, of course, are very dry then. How do you get your girl horny even when she's obviously not?
Listen up! If after the making out she is still dry, you need to do something more creative, something that speaks to her sexuality.
Trick her mind. This gets me every damn time! Undress her, kiss her slowly, lick down her body, push her hands above her head, and then stand up.
Tell her how much she turns you on and how much you love her body. Tell her how good her pussy feels, oh, and the most important part, say it all while you're jacking off.
She will love the compliments, but she'll love how hard SHE makes your cock.
4: Dirty dirty talk and tease!
This is something my man did a couple of years ago, and I'll be honest, the first time he said it, I laughed. The words weren't funny, it was just so random.
While you and your girl are hanging out doing whatever (let's just say you're watching TV), don't even look at her, simply say,
"Baby, (she'll respond), I wanna eat your pussy".
Still don't look at her. As long as she enjoys a good pussy licking, you're golden! She'll be ready instantly and it'll take all of thirty seconds worth of work before she's ready to be fucked hardcore!!
Most women respond well to dirty talk.
5: Be forceful!
When your woman is playing on Facebook instead of paying much-needed attention to your cock, grab her by the hair. Tell her,
"that pussy belongs to me and I want it, now."
Women, regardless of how much of a feminist, typically like a man who takes control  So take control. Show her why you are the man. Throw her beautiful ass on the bed and pull her clothes off. Remind her how much she loves feeling you inside of her.
Of course, there are some crazy women out there who absolutely do not like that kind of thing and would be mad/upset if their man did this. If you know your woman doesn't like this kind of thing, don't do it. We, women, are way too emotional and she will surely feel hurt.
6: Be dominant & decisive
I am a woman who loves to be told what to do in bed. The more control from my bf, the better. We fell into a bit of a slump again for a few weeks, and he did the hottest thing to get me going just a couple of weeks ago.
He did his usual; he went into the bedroom, got naked, but this time, he opened the door with his cock standing tall and said,
"I need you to come sit on my cock, right now."
Holy shit! That was hot! My pussy was wet instantly. It wasn't just the words he used. It was the fact that his dick was already hard. Every woman loves thinking that she so turns her man on that he looks at her and gets a hard-on.
Fake it if you must. Jack off for a minute and then walk up to her, or call her into the bedroom. As long as she doesn't know you jacked off first, she will totally love it.
7: Dry humping.
I'm telling you, women love dry humping.  Make out with her like you used to. Clothes on, you on top, on the couch, on the bed, whatever.
Just make sure that you are grinding and kissing passionately on the lips and the neck…. and then whisper in her ear!
If that doesn't make your girl wet, and I mean soaking wet, you've got some deeper problems in your relationship!
The feel of your breath on her neck and ear while you are grinding and intermittently kissing her will surely push her completely over the edge.
8: P**n. Yep, p**n.
Now, I know that a lot of women supposedly don't like but if you go about it the right way, you should be able to get her to watch it with you. If she does, science takes care of the rest.
Our bodies automatically react to naked people, so regardless of what she says, adult entertainment will turn her on. Suggestions: "Not The Wizard of Oz", "Squirting", and "Lesbian P*rn".
The first one is a porn spoof and happens to be hysterical as well as hot.
Women don't usually like to stare at cock, so lesbian porn is a good way to go. Squirting porn is just damn hot, and if she's never seen it, it's a great way to get her to watch it with you.
You can then match it up with, I want to try to make you squirt. This brings me to…
9: Finger her…the right way!
Women LOVE to be fingered and it will definitely make them horny. When you finger her, don't go slow, go fast, bang hard, and use your other hand to play with her clit.
If you want to try to make her squirt, which can be done, simply use two fingers, cupped and turned up. Rub with pressure back and forth (preferably quickly) the g-spot (it feels like an inflated balloon), rub her clit at the same time.
So many sites will tell you that she needs to trust you and blah blah blah. I call BULL SHIT! She doesn't need to trust you, she simply needs to be using her muscles as she cums.
Women often prevent themselves from female ejaculation, aka squirting, because it feels like they're getting ready to pee. If they allow the feeling to continue and progress, and then, instead of just letting it "cum" out, push at the same time, she'll spray a clear liquid….female ejaculation at it's finest.
If you know how to make your girl squirt, she'll be horny all the time!
In conclusion, women really just want to feel like they're trying. They want to feel special. If you can make your woman feel these things in your sexual advances, you are sure to make your girl horny every damn time!
Nine easy tricks, try them all, and let me know how they work
Why You Should Patronize Janelle's Kitchen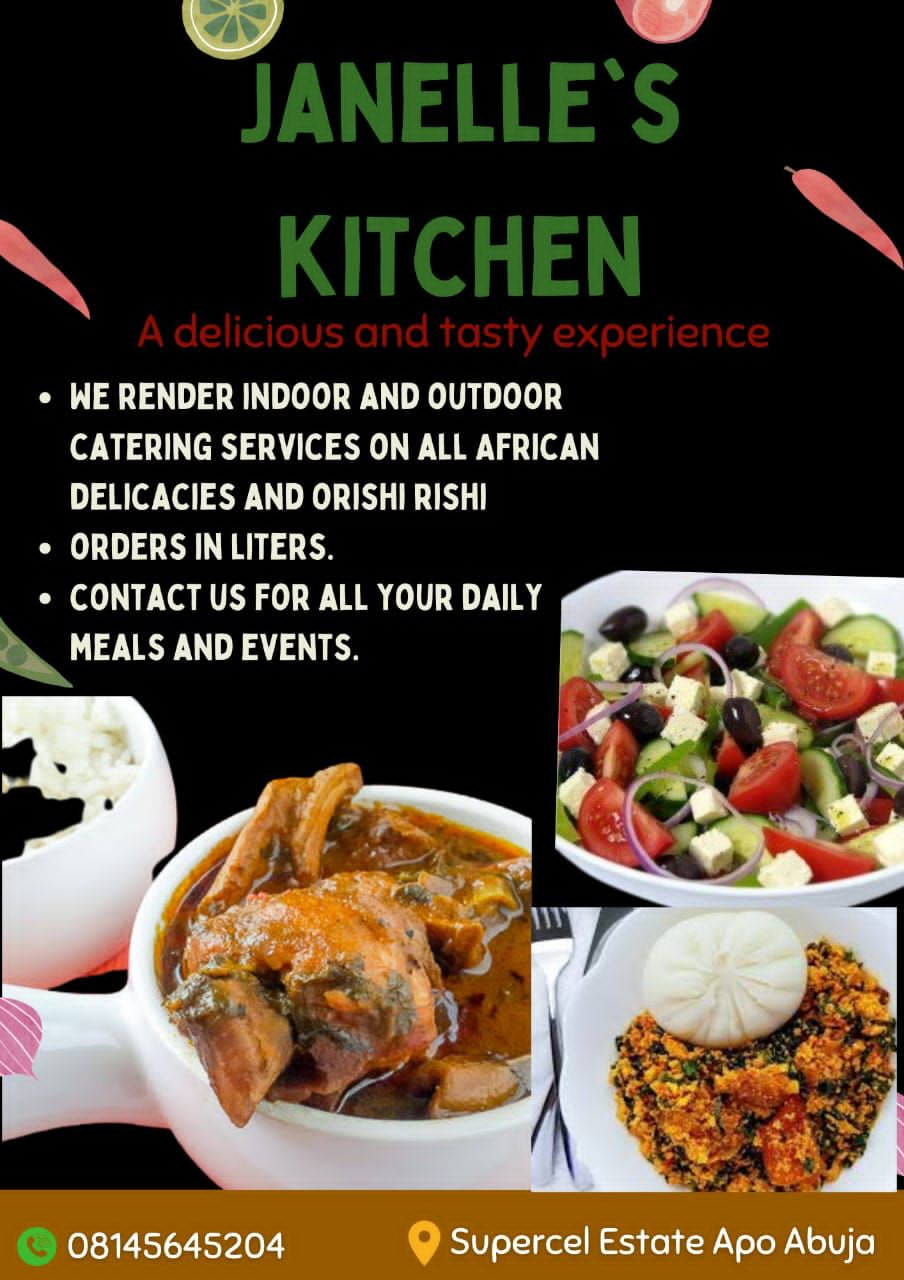 Why You Should Patronize Janelle's Kitchen
Janelle's kitchen
has become a haven of comfortab for residents of Abuja. Its one of the leading kitchens for a delicious and tasty food experience.
Janelle's kitchen
renders indoor and outdoor catering services on all African delicacies and orishirishi.
According to the delectable CEO of janelle's kitchen, Ms Nwokoma Jane ijeoma, the quality of her services and prompt deliveries has made them the delight of celebrities,  politicians,  corporate world and working class withing Abuja and her environs.
OPPO Reno 7, The Portrait Expert: Now Available nationwide in Nigeria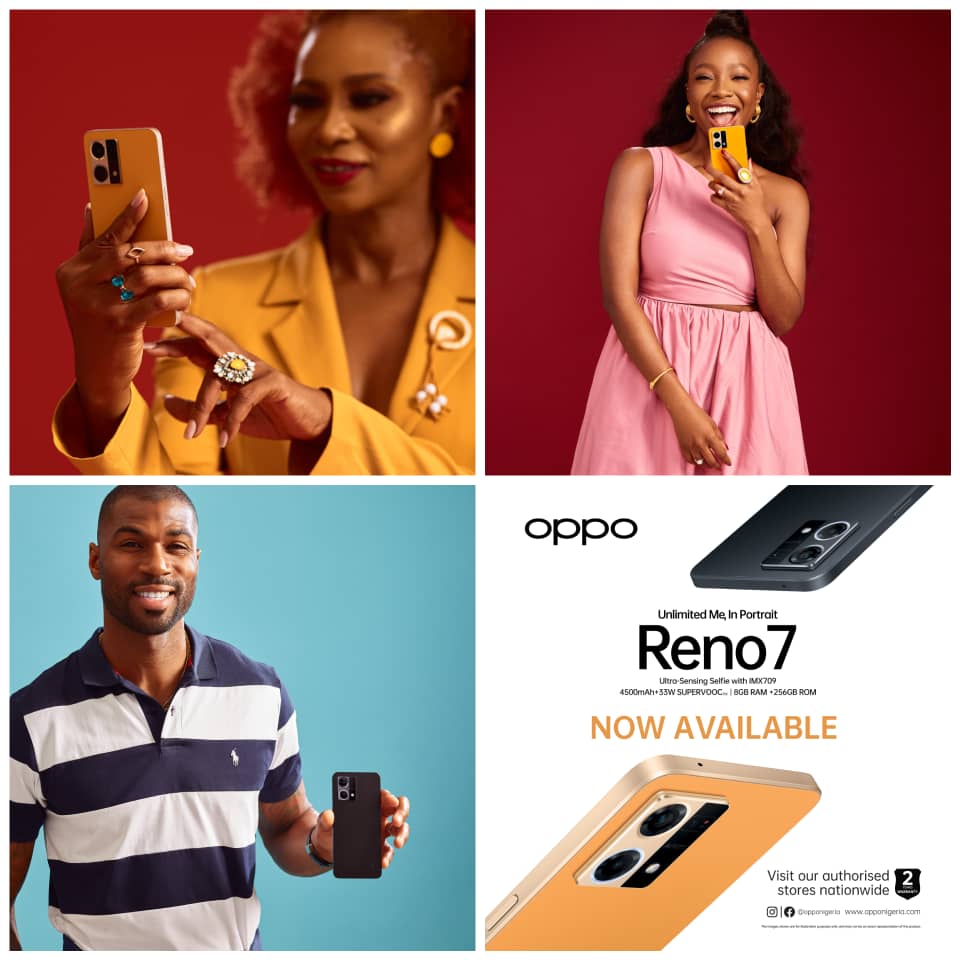 OPPO Reno 7, The Portrait Expert: Now Available nationwide in Nigeria
Sahara Weekly Reports That The most talked about mobile smartphone in Nigeria, OPPO Reno7 launched on 17th May 2022, which is just a week ago is now available to customers across Nigeria. The flagship smartphone which comes in two premium colors – Sunset Orange and Cosmic Black has been lauded as Portrait Expert with flagship photography and videography features. Reno 7 is a very sleek device in terms of hardware design, containing some of the best features a budget flagship smartphone should have, giving users the ability to express their multi-faceted creativity be it video content creation, still photography and day to day usage.
Here are the Full Specs of OPPO Reno 7:
Screen: 6.43" FHD + 90hz AMOLED Display
Processor: Snapdragon 680 CPU
Operating System: Android 12 and ColorOS 12.1.
Security: Under-display fingerprint sensor
IPX4 Water Resistant
Back Camera: 64MP + 2MP Main Camera
Front Camera: 32MP Front Camera with IMX709 Selfie Sensor
A 3.5mm headphone jack
Dual nano-SIM card (no MicroSD card slot)
Battery: Here OPPO Reno7 4G has 4500mAh battery supporting 33W SuperVOOC fast charging.
Pricing and Availability
OPPO Reno 7 is now available nationwide at a recommended retail price of N219,900 naira. The OPPO Reno 7 is available in Nigeria in Sunset Orange and Cosmic Black. You can find it in all OPPO authorized retail stores such as Slot, Pointek, 3CHUB, Fine Brother and many more nationwide. You can also buy Reno 7 online from our ecommerce partners' stores like Konga, and OPPO official store on Jumia. Available version comes in 8GB RAM + 256GB ROM (available in 4G version).
Unlimited Elite League: Ini Dima-Okojie, Mike Edwards and Nse Ikpe-Etim
"With OPPO Reno 7, you can showcase every shade of you and be Unlimited Me, In Portrait" says the Unlimited Elite League.
Top Features Customers Should Know about OPPO Reno7
Hardware and Artificial Intelligence
OPPO Reno7 is also the first smartphone to embed algorithms onto sensor hardware which enables the device to produce sharper, clearer and brighter images. This was achieved after OPPO engaged in extensive research in sensor technology in order to deliver the highest quality images to its customers. The pictures taken and videos recorded with Reno7 are exquisite and second to none.
Anti-Scratch activated
One of the common things customers do after purchasing a mobile phone is to protect it body of the phone with screen guards and external phone case to prevent their devices from scratch. With OPPO Reno7, the anti-scratch technology have been fully activated on it which makes it unnecessary for customers to spend more money buying phone case for their phones.
High Dynamic Range Selfie
Every year, since the inception of camera phones, a new technology is introduced to improve customers experience. Before the introduction of Reno7, backlight was one of the most difficult environments to master when taking photos, but with OPPO Reno7's Selfie HDR function and the IMX709 sensor, it's now easier than ever to happily snap sharper, brighter, and more natural-looking selfies in the presence of strong backlight. A smart way to appease Selfie enthusiasts.
AI Beautification
Consider this as a digital makeup or makeover. With AI Beautification, customers can erase blemishes, pimples, acne scars and sunspots, and intelligently retouch skin tones or makeup while keeping other desired features intact. It can also intelligently identify information such as ethnicity, gender and age to offer personalized retouching.
Comprehensive general testing beyond industry standards
OPPO products are only deemed fit for consumers only when they have successfully passed a series of rigorous quality tests. These cover all day-to-day usage scenarios that the phone is likely to come across, including waterproofing tests, temperature and humidity tests, drop tests, RF tests, audio tests, radiation tests, battery tests, button pressing tests, plugging tests, twisting tests, light aging tests, cosmetics tests, extreme environment tests, clothing tests, and many more. To guarantee the same high quality for users around the world, some of these tests have much higher requirements than the industry average. For example, the drop test, which simulates a typical free-fall scenario from various heights, was set at a height of 1 meter for OPPO phones against an industry average of 0.8 meters. These comprehensive, demanding tests ensure OPPO devices can be used as expected in both regular and extreme environments.
To learn more; visit www.oppo.com/ng
Why You Should Patronize Mel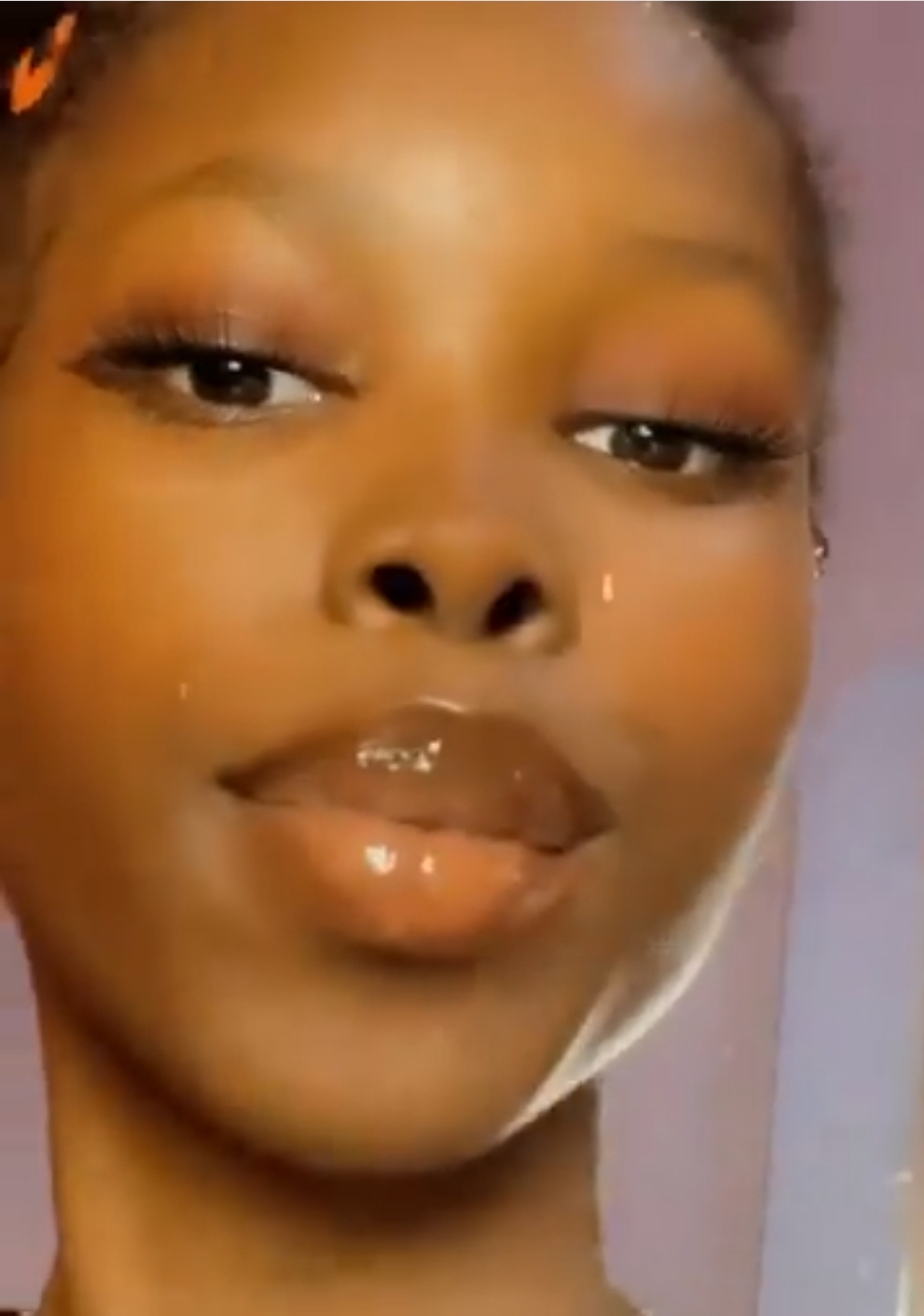 Why You Should Patronize Mel 
Arguably,
Mel
is one of the leading fashion stores in Lagos. Owned by delectable Emmanuella Benson, Mel couture has become a haven for dignitaries and celebrities looking for quality fashion items.
According to the gifted CEO, Emmanuella Benon who combines beauty with brains, some of the services 
Mel
is known for are:
scrunchies
Bonnet caps
Tote bags
perfume oils
hair pins
jewelries
Interestingly, Mel also make male and female natives, All these services are available for retail and wholesales.
WhatsApp :07049717694
Instagram :@_mel.couture
Address :10 Risikat Majero street,Abule-Egba, Uturn, Lagos