Meet The First Female President In Tanzania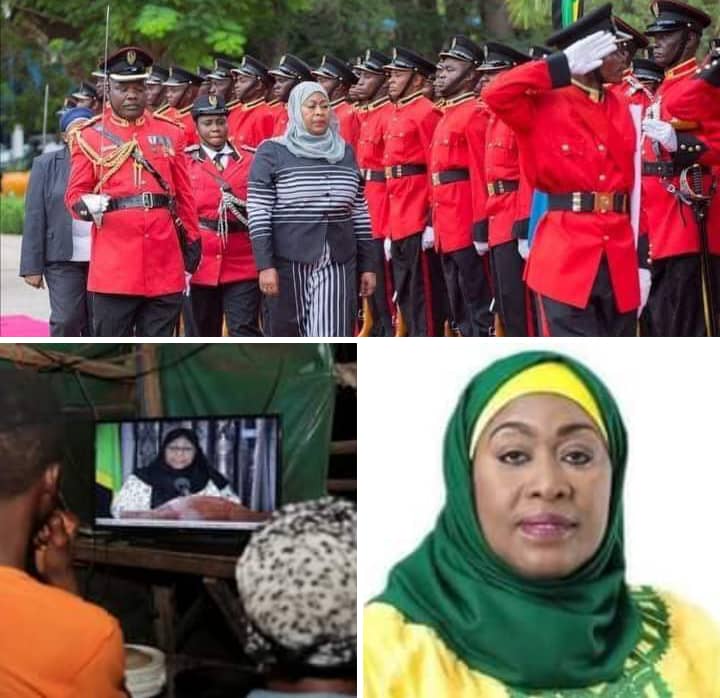 Meet The First Female President In Tanzania!
Tanzania has a new president and she is a woman! She was the country's vice president until few days ago.
Tanzania's president, John Magufuli, 61, died from a heart attack, according to a televised announcement by the Vice-President, Samia Suhulu Hassan on Wednesday evening, March 17, following weeks of speculations he was down with Covid-19.
Following Magfuli's death, Tanzania's Vice President Hassan will be sworn in, thus making her the country's first female President.
President Samia Suluhu Hassan, who is also 61 years old, is set to take over until 2025 as the sixth president of Tanzania.
Hon. Suluhu will not only be Tanzania's first female president but also the first female president in Eastern Africa.
Her husband, Hafidh Ameir, a retired agriculture officer, will become Tanzania's first First Gentleman.
The couple have three grown kids – three sons and a daughter. Their daughter Mwanu Hafidh