Meghan And Harry Are Expecting A Second Child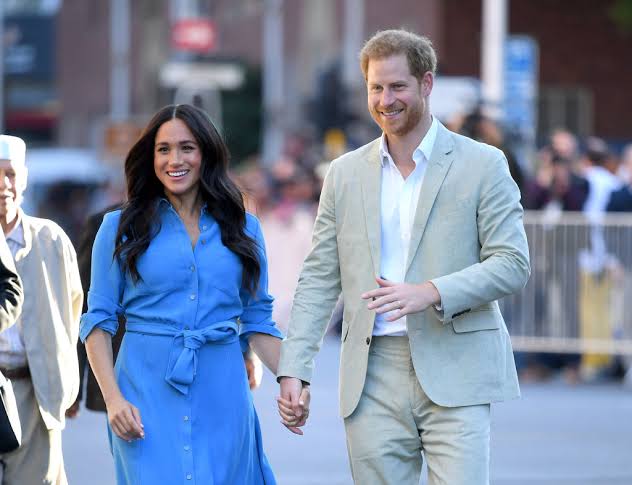 Prince Harry and his wife, Meghan, the Duke and Duchess of Sussex, are expecting their second child since their marriage nearly three years ago.
The couple are "overjoyed," a spokesperson for the family said Sunday. Harry and Meghan's first child, a son named Archie, who will turn 2 in May, is seventh in line to the throne. Their charitable foundation, Archewell, is named after their son.
Meghan revealed that she had suffered a miscarriage in July, writing about the loss in a New York Times opinion article  in November. "Losing a child means carrying an almost unbearable grief, experienced by many but talked about by few," she wrote.
After Archie was born in 2019, Harry spoke to reporters at a news conference, smiling happily, outside the couple's former home, Frogmore Cottage.
"It's been the most amazing experience I can ever possibly imagine," Harry said. "How any woman does what they do is beyond comprehension, and we're both absolutely thrilled."
He has spoken emotionally about fatherhood, telling front-line workers last year during an Easter video callthat he has spent his coronavirus isolation savoring time with Archie.
"There's a hell of a lot of positives that are happening at the same time and being able to have family time — so much family time — that you almost think, 'Do I feel guilty for having so much family time?'" Harry said. "You've got to celebrate those moments where you are just on the floor rolling around in hysterics."