Methodist owned Wesley University owe staff up to 40 months Salaries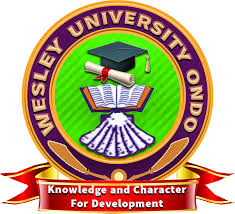 Methodist Church Nigeria owned faith-based University, Wesley University, Ondo is currently owning its staff up till 40 months.
This is a testimony of a staff of the university who wish to be anonymous. The university which stated academic program in year 2008 have graduated its 8th set on November 28, 2019. Several staff of the university contacted also corroborated this assertion. They claim staff are been owned salary arrears from 2014 and have not been paid anything since November 2019 up till this current June 2020.
When asked what they have done concerning the issue, they attested that the university have been promising to pay since but have not fulfilled their promise till now. They also calmed that a prominent professor emeritus of geology who once worked with the university but left due to non payment of salary of several months wrote a petition to the NUC in 2018 but nothing have been done to the university about the non payment of salary to the staff till date. Other staffs contacted said the Vice-Chancellor is trying to raise funds through different means but the church is only promising and not funding the university at all, hence the non payment of salary which has stunted the growth of the university.
The university management were not reachable as at the time of filing this report.