MIGHTY WEARS!* Godwin Anwali a beacon of hope to many fashion entrepreneurs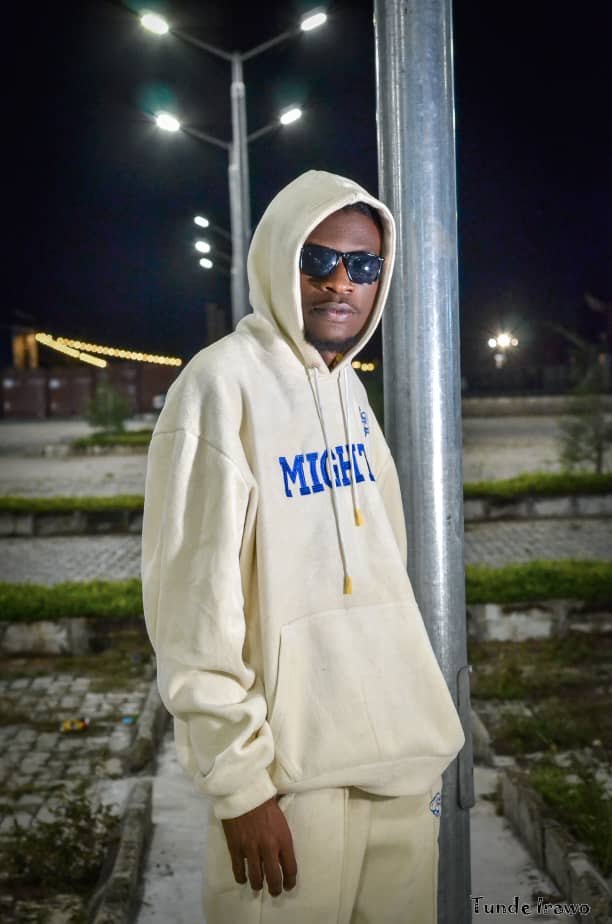 MIGHTY WEARS! Godwin Anwali a beacon of hope to many fashion entrepreneurs
*In the vibrant landscape of Nigerian fashion, where talent and creativity thrive, a remarkable designer has been making an indelible mark with his exquisite designs and impeccable craftsmanship.*
*Meet Godwin Anwali, the CEO Extraordinaire and a renowned fashion designer based in Lagos
*Godwin Anwali is about to spill the beans on what makes Mighty Wears the coolest thing to hit Lagos since jollof rice and Afrobeat. Grab your shades, fashionistas, because we're about to take you on a journey!*
**Fashion with Heart and Soul**
Imagine a world where fashion isn't just about looking good but also doing good. That's precisely what Mighty Wears, the rising fashion powerhouse in Lagos, is all about. Godwin Anwali, the brain behind the brand, is serving up a whole lot of fashion with a side of heart and soul.
**Sustainable Sizzle**
In an era where sustainability is hotter than the Lagos sun, Mighty Wears is bringing the heat. They're not just making clothes; they're making a statement. Eco-friendly practices are their jam, and they're turning heads with their dedication to creating sustainable, jaw-dropping fashion.
**Innovation Nation**
Fashion trends? Forget 'em! Mighty Wears is all about setting the trends. With their unique styles and daring designs, they're the fashion rebels you didn't know you needed. Their mantra? Be different, stand out, and slay the fashion game.
**The CEO Who Rocks**
Running a fashion empire isn't for the faint of heart, but Godwin Anwali, the CEO extraordinaire, is rocking it like a pro. Challenges? Bring 'em on! Complaints? They're just stepping stones to success. Anwali knows how to navigate the fashion world with style.
**Creativity Meets Business Savvy**
Balancing creativity with business acumen is no easy feat, but Mighty Wears does it with flair. They've got their eyes on the prize, and they know that to make it big in the fashion game, you've got to have a clear vision and the skills to match.
**Tech-Savvy and Fabulous**
E-commerce is where it's at, and Mighty Wears knows the drill. They have seamlessly embraced the digital age, making online shopping a breeze. Secure, convenient, and oh-so-fashionable, their e-commerce game is on point.
**Stay Relevant, Stay Mighty**
Fashion trends may come and go, but Mighty Wears isn't going anywhere. They've got their finger on the pulse of what's hot, and they're not afraid to shake things up. Market research, customer preferences, and killer pricing – they've got it all figured out.
**Fashion with a Purpose**
Beyond the glitz and glamour, Mighty Wears is on a mission to give back to the community. They're all about making a positive impact through community development projects and philanthropic endeavors. It's fashion with a purpose, and it looks darn good!
**Join the Mighty Party**
The future of fashion in Lagos and Nigeria is looking brighter than a diamond-encrusted gown. Mighty Wears, along with other game-changers, is pushing the fashion envelope and taking Lagos by storm. You're invited to the party – don't miss out!
**Connect with the Mighty Crew**
Want to be part of the Mighty Wears movement?
Connect with them and Godwin Anwali on social media, where the fashion fun never stops:
– Instagram: @Mighty_wears00
– Personal Instagram: @ghost_moodgm
– Facebook: Mi Gh Ty Mighty Fashion House
Get ready to slay the fashion game with Mighty Wears – because fashion is all about having fun and looking fabulous!
*Peter Madojemu naijahitplay*
Queen Lovelyn Is A Year Older
PoshGlow Skincare Boss, Folasade Agbeluyi Goes Into Food Business, Launches FOLASH FOODS & FOLASH TASTE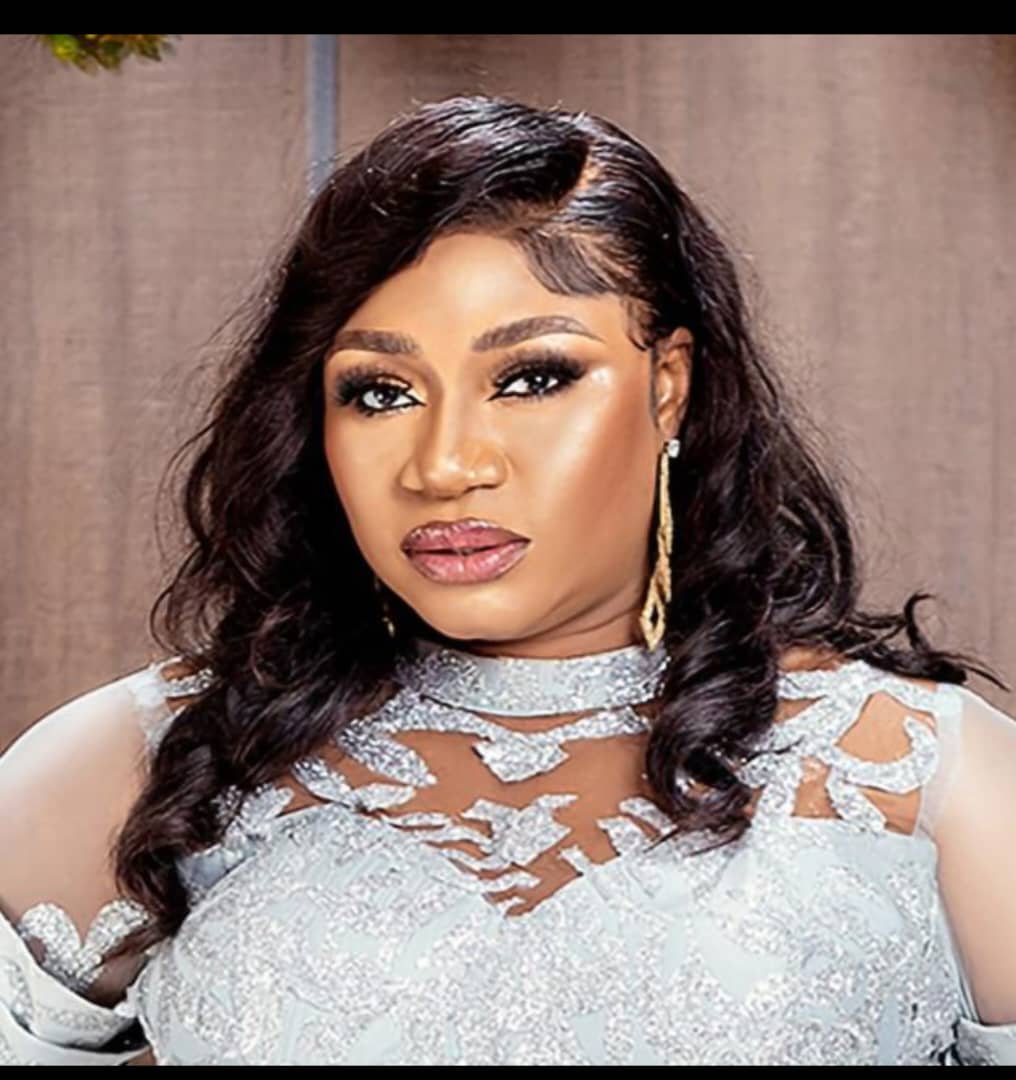 PoshGlow Skincare Boss, Folasade Agbeluyi Goes Into Food Business, Launches FOLASH FOODS & FOLASH TASTE
In a remarkable expansion of her entrepreneurial portfolio, renowned beautician, Folasade Agbeluyi, CEO of PoshGlow Skincare, has successfully launched a new business empire – FOLASH FOODS. This venture specializes in exporting a diverse range of Nigerian raw foods in large quantities to the UK, US, and Canada.
The dynamic entrepreneur has not stopped at FOLASH FOODS but has also introduced FOLASH TASTE, an innovative online restaurant where delightful and mouthwatering dishes are delivered to customers anytime, anywhere. This dual-launch marks a significant milestone for Folasade Agbeluyi, creating a synergy between global food export and convenient online dining experiences.
FOLASH TASTE, as an online restaurant, promises a culinary journey filled with delectable choices for customers. From traditional Nigerian cuisine to modern twists, the menu caters to diverse tastes and preferences, ensuring a delightful experience with every order.
Currently, the company is actively promoting its affordable hampers, extending a heartfelt invitation to politicians, families, friends, and churches to partake in this initiative. The aim is not only to showcase the richness of Nigerian cuisine but also to encourage the spirit of giving and love.
Folasade Agbeluyi's foray into the food industry demonstrates her commitment to diversification and innovation. The seamless integration of FOLASH FOODS and FOLASH TASTE reflects a strategic approach to meet the growing demands of the global market while ensuring accessibility and convenience for customers.
With this 2-in-1 business launch, Folasade Agbeluyi is set to leave an indelible mark on the food industry, offering a taste of Nigeria to the world and redefining the online restaurant experience. As FOLASH FOODS and FOLASH TASTE gain momentum, they are poised to become significant players in the culinary landscape, presenting a flavorful blend of tradition and modernity.
For those eager to explore the rich tapestry of Nigerian flavors or indulge in a delightful culinary experience, FOLASH FOODS and FOLASH TASTE stand as the go-to destinations, promising a feast for the senses and a celebration of Nigerian culinary excellence.
Ghana Takes Center Stage In Russia At Nana Tamakloe Is Set To Speak At BRICS+ Fashion Summit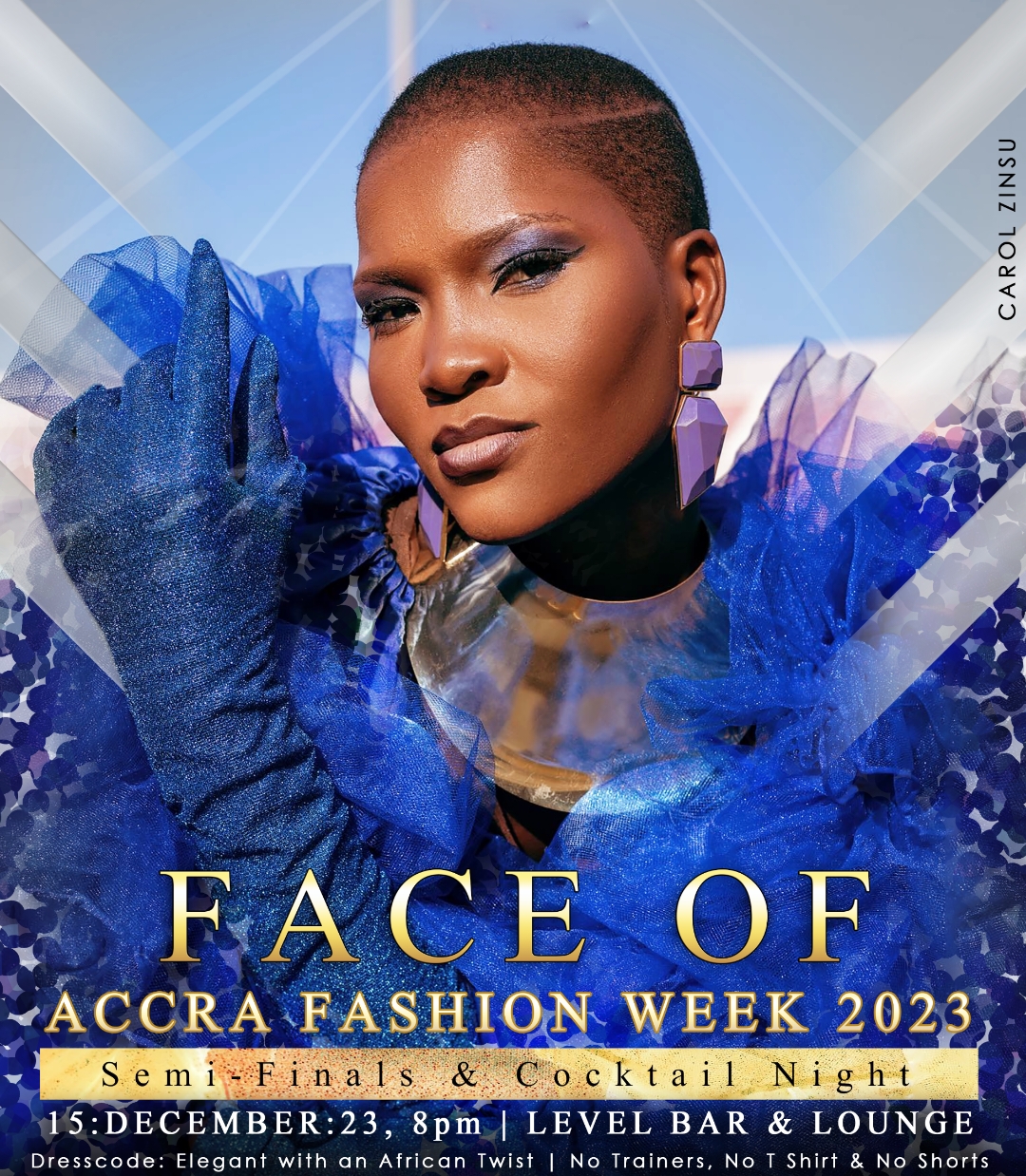 Ghana Takes Center Stage In Russia At Nana Tamakloe Is Set To Speak At BRICS+ Fashion Summit
Nana Tamakloe, the face behind Accra Fashion Week and Africa's leading fashion blog, FashionGHANA.com, has been invited as a notable presence at the ongoing BRICS Fashion Summit in Moscow. The summit, hosted by Moscow Fashion Week, kicked off its proceedings on November 28 and is set to wrap up on December 2.
Tamakloe, known for his influence in reshaping African fashion, has been turning heads with his creative international approach. His journey from launching the continent's premier fashion blog in 2012 to curating the celebrated Accra Fashion Week has been marked by trendsetting moments.
Last year, Tamakloe found himself on the international stage and being invited to and honored in USA at the Memphis In May Festival in the USA, sharing the limelight with figures like King Otumfou, Stonebwoy, and Okyeame Kwame. This global recognition speaks volumes about his impact on Ghanaian culture, and now, he's bringing that influence to Russia to the BRICS Fashion Summit.
Organized under the umbrella of Moscow Fashion Week, the BRICS Fashion Summit has become a gathering of fashion elites. Editors, event organizers, representatives from major publications, clothing specialists, bloggers, instructors, and emerging designers from various corners of the globe have converged to create an atmosphere of creativity and collaboration.
Originally synchronized with Moscow Fashion Week, the BRICS Fashion Summit is more than just a stylish rendezvous; it's a strategic endeavor to cultivate the ethos of the BRICS Fashion community. Stemming from the BRICS—an intergovernmental organization uniting Brazil, Russia, India, China, and South Africa—the fashion community aims to redefine the industry's dynamics.
The summit goes beyond national boundaries, boasting participation from over 30 countries, from the streets of China to the landscapes of Nigeria. The BRICS Fashion Summit is positioning itself as a global hub for sartorial excellence.
Tamakloe's role at the summit is more than just attendee status; he's on a mission to ensure Ghana doesn't just participate but actively shapes the narrative of the BRICS Fashion Summit. His goal is to play a decisive role in steering the creation of the BRICS Fashion community, putting Ghana at the forefront of global fashion discussions. Other guest from Ghana also include researcher Makeba L. Boateng and Nana Brenu.
As the spotlight intensifies on Moscow, Nana Tamakloe's active presence becomes a symbol of Ghana's growing prominence in the international fashion scene. The BRICS Fashion Summit isn't just about trends; it's a platform where cultures meet, and Tamakloe is steering Ghana's fashion story into the global limelight.
This year, Accra Fashion Week is poised to welcome representatives from 17 nations to the vibrant city of Accra. This spectacular event is slated to unfold against the iconic backdrop of the Kwame Nkrumah Mausoleum, from December 13th to the 17th, 2023. The anticipation is further heightened as delegates from the BRICS Fashion Summit are set to grace the occasion, amplifying the international flair.
Adding an extra layer of significance, the African Fashion Summit, scheduled for December 15th, 2023, promises to be a pivotal moment. This special day will feature an exclusive update on the happenings at the BRICS Fashion Summit, creating a nexus where global fashion conversations seamlessly converge. Accra Fashion Week is poised not only to showcase diverse styles but also to serve as a dynamic platform fostering international collaboration and discourse. Save the dates for a week of sartorial splendor and cross-cultural connections.