Why You should Patronize Nailed By Mira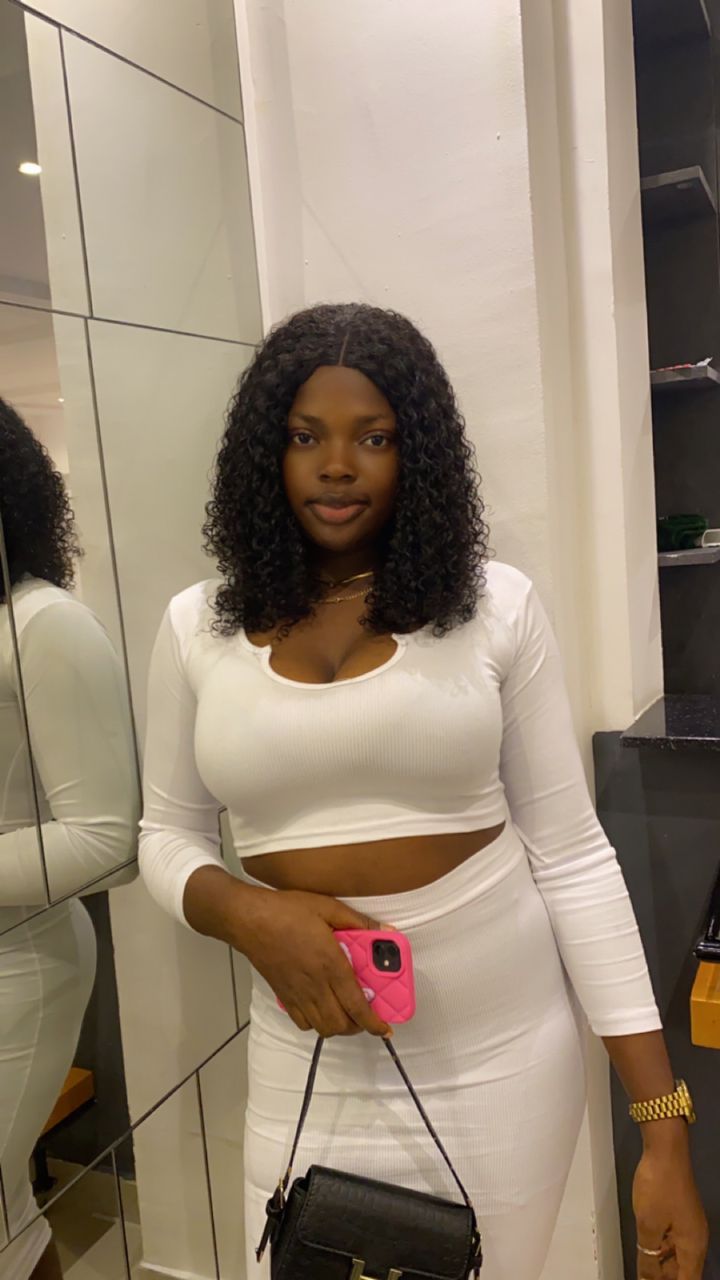 Why You should Patronize Nailed By Mira
Arguably
Nailed by Mira
is one of the leading nail technician in Lagos. Owned by Mirabel Anya,
Nailed by Mira
offers top-notch quality services which has endeared her to Dignitaries.
Nailed by Mira is very affordable, reliable and accountable. Patronize them today…
FirstBank UK Adopts Bloomberg TOMS to Optimize Fixed Income Workflow
FirstBank UK Adopts Bloomberg TOMS to Optimize Fixed Income Workflow
London, 28 November 2023 — Bloomberg announced today that FirstBank UK Limited (FirstBank UK), the UK subsidiary of First Bank Nigeria Limited, the premier West African bank, has adopted Bloomberg's Trade Order Management System (TOMS). By integrating TOMS into its workflow, FirstBank UK will have access to a comprehensive suite of data and analytics, communications, as well as order and execution management solutions, enabling it to streamline its fixed income bonds business.
FirstBank UK is a niche market-maker to its customers in Africa. The business provides market liquidity in cash bonds, primarily in Nigerian, Angolan, Egyptian and Ghanaian Eurobonds to manage risk and optimize its inventory. Thanks to Bloomberg's coverage, TOMS enables the trading desk of FirstBank UK to support its client base and to monitor its positions, profit and loss (P&L) and Risks.
"By integrating with our existing systems, Bloomberg TOMS provides FirstBank UK with a complete end-to-end trading workflow covering African bonds in most of our home markets," said Olukorede Adenowo, CEO-designate at FirstBank UK." The solution enables us to focus on expanding our footprint in the African Fixed Income landscape and deliver a first-in-kind service to our customers in Africa."
"We are pleased to help FirstBank UK enhance operational efficiency across its enterprise with our award-winning sell-side order management solution TOMS," said Lisa Bravo, Global Head of Sell-Side OMS at Bloomberg. "TOMS empowers firms to create a seamless workflow from their front and middle-office, through to their operations and enterprise applications, while concurrently delivering their front office users with real-time execution, risk and P&L analytics."
FirstBank UK has further digitized its order management workflow by offering clients access to liquidity on its own Eurobond Single-Dealer Platform. The application has been integrated with Bloomberg TOMS to centralize both order handling and aggregated custom analytics and liquidity tools within a single interface, to be hosted and connected to multiple trading venues. "The integration of TOMS with our custom-built electronic trading platform, allows our customers real-time access to liquidity in our markets, something unique to the majority of our customers," said Robert Hagenaars, Head of Markets at FirstBank UK.
For additional information about Bloomberg's sell-side solutions, please click here.
About Bloomberg
Bloomberg is a global leader in business and financial information, delivering trusted data, news, and insights that bring transparency, efficiency, and fairness to markets. The company helps connect influential communities across the global financial ecosystem via reliable technology solutions that enable our customers to make more informed decisions and foster better collaboration. For more information, visit Bloomberg.com/company or request a demo.
Overcoming Property Ownership Fears with Adron Homes: Your Pathway to Affordable Real Estate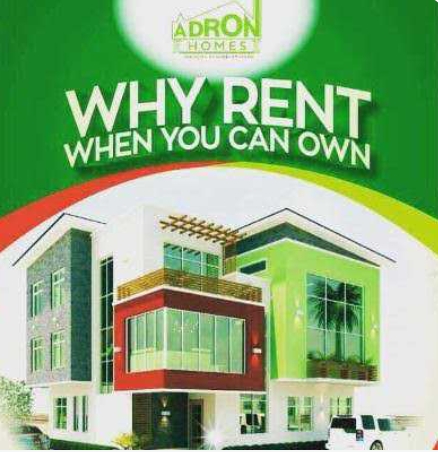 Overcoming Property Ownership Fears with Adron Homes: Your Pathway to Affordable Real Estate
Embarking on the journey to becoming a property owner can be a daunting ambition. The fears of finding reliable, secure, and affordable real estate, coupled with the worry of paying a hefty lump sum and potentially missing out on your dream home, often hold people back. However, fear not! We at Adron Homes; are strategically positioned to provide solutions to these common concerns, ensuring that your path to homeownership is smooth, secure, and affordable.
Many individuals hesitate to invest in property due to financial concerns, worried about the burden of a large upfront payment. We understand the financial concerns associated with property acquisition, hence our affordable payment plans which are designed to ease this burden, making your dream property within reach without compromising your financial stability.

We understand that the real estate market can be unpredictable, causing concerns about the reliability and security of your investment. With over Eleven years of impact in the real estate industry, we at Adron Homes take pride in our reputation for reliability and security. With a diverse portfolio of estate locations across the country, we assure you that each property is carefully planned and developed to meet the highest standards. Your investment with us is backed by a track record of excellence, void of land disputes, land grabbers popularly known as Omo Oniles, encumbrances, and improper documentation.
Afraid of missing out on your preferred property or location due to the competitive nature of the real estate market? "We have got you covered!" Our extensive range of estate locations ensures that regardless of background, class, or occupation, everyone has options that cater to their dream. Whether you envision a home in the bustling city or a serene suburban retreat, Adron Homes has a property for you. With locations in Ibeju-Lekki, Epe, Badagry, Ede Osun, Ado Ekiti, Shimawa, Atan-Ota, Ikorodu, Shagamu, Papalanto, Ijebu Ode, Abeokuta, Ibadan, Abuja, Nasarawa, Jos and Niger, you're sure to find the perfect place to buy land.
We understand that the intricacies of the real estate process can be overwhelming, sometimes leading to uncertainty. We recognize that the real estate journey can be complex, especially for first-time buyers. Our dedicated team of realtors is committed to guiding you through every step. Whether you prefer reaching out via social media platforms or a direct call via the contact numbers on our website, Adron Homes ensures personalized assistance, making the process transparent and accessible.
With our Lemon Friday Promo, it's time to face your fears and take that step toward homeownership with confidence. Adron Homes is your trusted partner in making property dreams a reality. Don't let fears hold you back – enjoy 30%, 40%, and 50% discounts on any of our landed properties across the country with 36 months, 24 months, and 12 months payment plans respectively.
Becoming a property owner is a significant milestone, and Adron Homes understands the fears that may accompany this journey. Through affordable payment plans, diverse locations, property options, and unwavering reliability, we are daily driven to alleviate these concerns. Trust us at Adron Homes to be your partner in turning the dream of homeownership into a seamless and enjoyable reality.
Let's Join Hands To Build Nigeria, Abike Dabiri, Pelican Valley CEO Urge Diasporas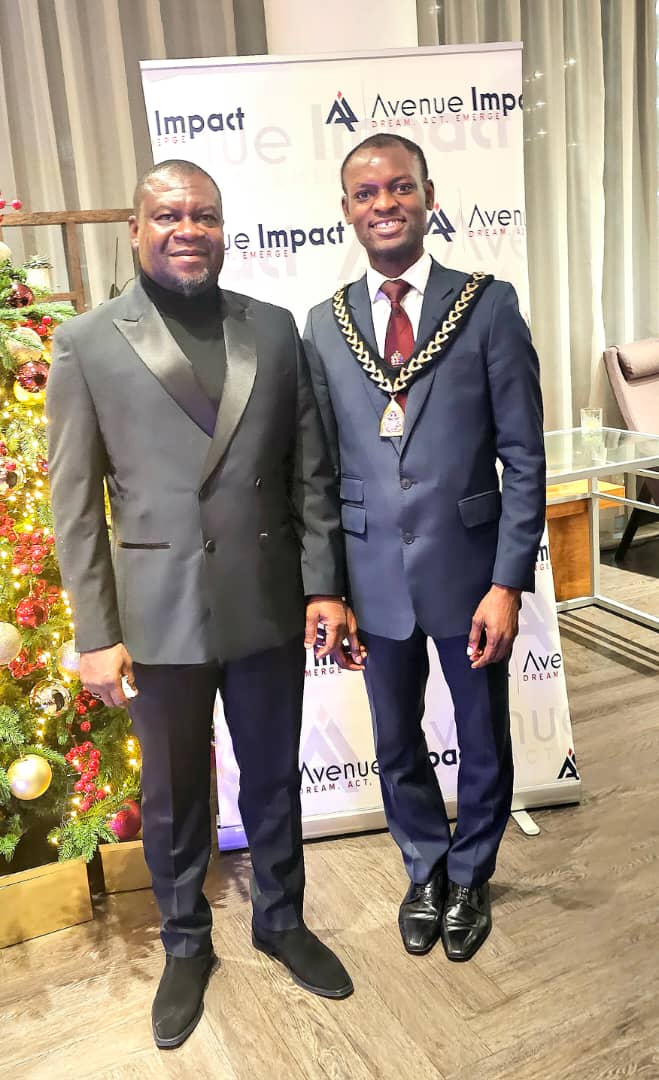 Let's Join Hands To Build Nigeria, Abike Dabiri, Pelican Valley CEO Urge Diasporas
….Advocate Making Exit Plan, Investment Ties With Home Ahead Of Retirement
The Chairman/ CEO, Nigerians in Diaspora Commission (NIDCOM), Hon. Abike Dabiri-Erewa and realtor (Amb) Babatunde Adeyemo have called on Nigerians in the United Kingdom, United States and other parts of Europe to join hands with their fellow compatriots at home to build Nigeria together to greater heights.
Hon. Abike Dabiri and Ambassador Adeyemo gave the advice separately on Sunday night while addressing the Nigerians in the UK during the Avenue Impact Business Networking and Winter Ball at the Crown Plaza Hotel, London.
While the former federal lawmaker and veteran Broadcast journalist who expressed joy because of the many diasporas making Nigeria proud at home and globally, who she urged to continue believing in themselves and supporting one another to keep Nigeria aloft for honours, Adeyemo advised them not to wait until they've attained the retirement age before making plans to relocate back home – japada, or establish investment ties with their fatherland.
The CEO of NIDCOM said the Commission exists among other things to serve as an ambassador and a bridge between the Nigeria diaspora and homeland to foster continuous collaboration, preserving expertise, and mobilising resources for Nigeria's socio-economic, cultural, and political development by way of encouraging those abroad to invest at home.
According to her, there is a mortgage scheme of the Federal Government to support the diasporas on mortgage issues.
In his address, Adeyemo told the diasporas that the time to make strategic exit plans and establish investment ties with home is now that many of them are still active or have few years ahead of their retirement age so that the process of relocation would be seamless, thorough and achievable when the period beckons on them.
The CEO of Pelican Valley Nigeria Limited, a foremost Nigerian real estate firm behind the Pelican Valley Estate Laderin, Abeokuta, Pelican Valley's Brief Estate, Pelican's Ecostay Apartments and Pelican Valley Green Acres Farm Estate – all at Kobape – Masa corridor of Ogun State spoke on the Investment opportunities in the real estate business back home at the well attended event by Nigerian professionals and government officials, including the Chairperson of the Diaspora Commission, Hon. Abike Dabiri – Erewa, the Mayor of Southwark London, Michael Shitu and Mr Smart Kemiki, the Director of Dominion Forever Limited.
Adeyemo who is a multi – award winning real estate practitioner, urged diasporas to make hay while the sun still shone or better still, take a bow when the ovation is heard loud, even as he said they could venture into the real estate industry with little or no funds by starting as realtors, earn commissions and grow to be like the Pelican Valley within the next 10 years.
He, however, identified capital, due diligence, development and value adding as well as goodwill as four basic necessities to be in place for one to succeed or excel in any venture, especially the real estate industry.
The ECOWAS Youth Ambassador and an Anti – Corruption Ambassador, explained that carrying out due diligence, for example, is very critical when buying any piece of land lest one falls into the hands of scammers and have one's fingers burnt while the goodwill is essential to a successful marketing of real estate products.
According to him, if any of the diasporas follows those four key factors with a strategic exit plan long before retirement and possible relocation to Nigeria, the better the chances of success.
"As we have, japa so we have japada syndrome…infact, to japada syndrome is even more complex than to japa…if you don't want to eventually become a mama londona or baba londona in future…they say, Ile ni abo sinmi oko …the time to start having an investment ties with your homeland is now…don't ever procrastinate…the ovation will soon be loud and it will be in your best interest to take a bow when the ovation is loud," he advised.
Adeyemo recalled with pride and satisfaction that he has been practicing real estate business for over 14 years without a single dispute or court case and without running to the police for any land dispute, warning investors to be mindful when they 'see a real estate company doing aggressive marketing,' they should know that something is chasing such a firm.
He noted that in Pelican Valley, they don't call their prospects, having been convinced that real estate is value driven.
He said, "If you Google "the only estate with full government approval in.Ogun state now, you will definitely see what the Ogun State government said about our Estates…not only the Ogun State government but also private individuals and investors.
"Pelican Valley Estate has 100 percent positive reviews on Google….The values we add to our projects made our client's ROI to move up by almost 300 percent in just one year.
"We launched Pelican Brief with a paltry sum of 685 just 3 years ago, today, Pelican-Brief is #5m per plot and it will be N7.5m per plot starting from next tomorrow which is the 5th of December.
"In that Estate, we have a 500 kva electric transformer, fully energized, 5 armed security guards, Camels and peacocks for tourist attractions…..less than 50 mins drive to.the.Lagos State governors office and 15 mins from the Ogun State governors office.
"We also have Pelican Valley estate, Laderin…we introduced that estate for just 800K per plot 9 years ago but today, the plot is N 25Million and it will be N30m next tomorrow…I live in that Estate with my family presently. These are lands we bought as low as 300K per plot about ten years ago."
Earlier in his welcome address, the CEO of Avenue Impact Limited and Convener of the event, Mr. Funso Akinwunmi appreciated Honourable Abike Dabiri-Erewa for her presence, and lauded her for the dedication to fostering stronger ties between Nigerians in the diaspora and their homeland, adding that the establishment of the NIDCOM is a testament to the Nigerian government's dedication to leveraging the diaspora's vast human capital and material resources.
"We extend our encouragement to the government to proactively cultivate an environment that makes Nigeria a home and an attractive destination for those contemplating travel abroad. Our beloved Nigeria holds immense potential, and fostering an environment conducive to growth and prosperity will undoubtedly serve as a magnet for Nigerians at home and abroad.
"It is our collective responsibility to engage in nation-building actively, and a critical aspect of this endeavour involves addressing key areas that influence citizens' decisions, including the desire to travel abroad. By investing in robust infrastructure and fortifying the economy, the government can instil confidence and pride in Nigerians, making them enthusiastic about contributing to the nation's growth and development.
"We also urge the government to seize this opportunity to prioritise initiatives that enhance the appeal of Nigeria, both for its residents and those living abroad. A thriving and welcoming Nigeria will retain its talented citizens and attract the global Nigerian diaspora, fostering a collective effort towards building a stronger and more prosperous nation," he said.
Akinwunmi also appreciated the CEO of Pelican Valley Nigeria Limited whom he described as a distinguished expert in property investment for gracing the business networking event and sharing his useful wisdom in the real estate business within the Nigerian context.
"Your wealth of knowledge and strategic vision have undoubtedly played a crucial role in the real estate sector, and we are privileged to have you share your wisdom with us," he said.