'My Father would stay in the front of the mirror to rehearse how he will deliver his inauguration speech' – MKO Abiola's daughter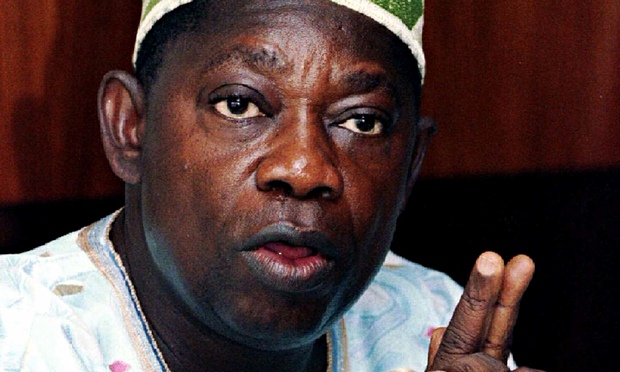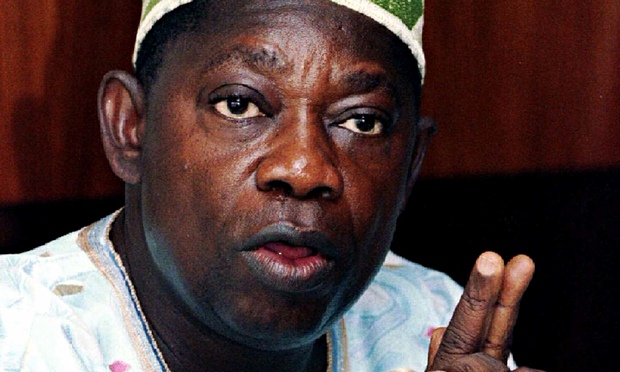 Hafsat Abiola-Costello, the daughter of late Moshood Abiola, presumed winner of the 1993 presidential polls on Tuesday described how her father had planned his inauguration speech, while awaiting the results of the general election.
Election data from the election showed Mr Abiola won the polls but he was never formally declared winner or sworn into office by the military government of Ibrahim Babangida, which annulled the polls widely acclaimed as free and fair.
Mr Abiola was later imprisoned by the Sani Abacha's military regime as he struggled to actualise his mandate. He died in prison in 1998.
Successive governments have brushed aside calls for Mr Abiola to be honoured and for the federal government to recognise June 12 as democracy day.
President Muhammadu Buhari on Tuesday morning, conferred Mr Abiola with the nation's highest honour, the Grand Commander of the Federal Republic, (GCFR) – a honour usually conferred only on presidents and former presidents.
Mr Abiola, and late Obafemi Awolowo are the only two persons who have been honoured with GCFR without being sworn in as Nigerian president.
While Mr Abiola was given a posthumous award GCFR, his then running mate, Babagana Kingibe, was awarded the Grand Commander of the Order of the Niger (GCON).
Also, late human rights activist and senior lawyer, Gani Fawehinmi, was awarded the GCON.
A t the event to honour Mr Abiola and others over June 12, at the Presidential Villa, Abuja, Mrs Abiola-Costello spoke on behalf of the Abiola family.
She was was invited to speak on the family's behalf by her elder brother and late Abiola's first son, Kola.
She said Mr Buhari was amongst the "least expected persons to honour her father because of their (both men) unsavoury history."
She said it is difficult to try to stand in for "one of the greatest human beings (Abiola) that the world ever had."
"Even for Chief MKO Abiola, it was difficult to imagine how he would speak to Nigerians in his inauguration speech.
"My mum told me how he would stand in front of the mirror, preparing the speech because the results were coming in and he thought he would surely deliver the speech.
"You know he was a stammerer and he would start … 'fellow Nigerians,' and he never really got past 'fellow Nigerians'. He would say a few words and then reply, 'not like that', and he would start again,'' she explained.
She said her father's love for Nigeria was unparalleled, which led him to die for Nigeria instead of compromising the integrity and sovereignty of the nation.
"Although he was Yoruba, he loved Hausas, Kanuris, Efiks, Igbos and all, you just needed to be a Nigerian,'' she said.
Mrs Abiola-Costello said her father's recognition by the president is worth it "especially for a family which gave a lot."
Her mother, Kudirat Abiola, died while struggling to reclaim the mandate, given to her husband by Nigerians, from an antagonistic and brutal military government.
She was killed in an assassination in Lagos in 1996 by suspected agents of the then military government.