My Prophecy On Tinubu, APC Muslim-Muslim Ticket Stands'' – Primate Ayodele Clears The Air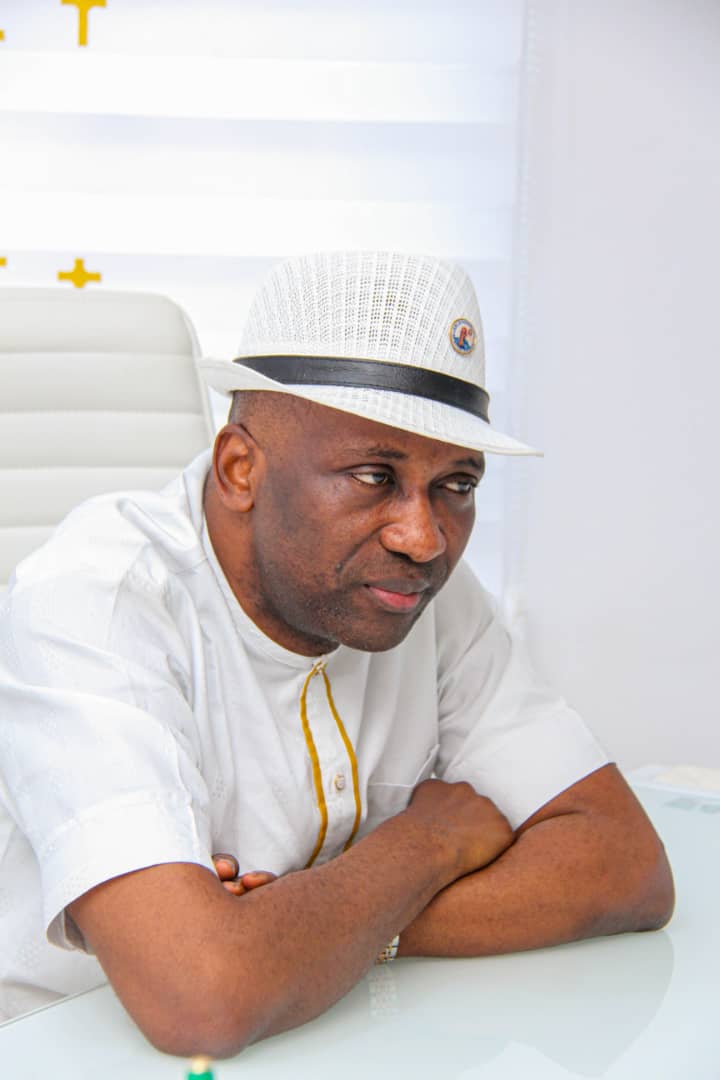 ''My Prophecy On Tinubu, APC Muslim-Muslim Ticket Stands'' – Primate Ayodele Clears The Air
The Leader Of INRI Evangelical Spiritual Church, Primate Elijah Ayodele has cleared the air concerning his recent prophecies on the inauguration of President-elect, Asiwaju Bola Ahmed Tinubu.
The prophet had been accused of joining the camp of the APC due to his prophecy confirming that the inauguration of the president-elect will hold regardless of the court cases being treated at the election tribunal.
The critics referred to his previous prophecies against the Muslim-Muslim ticket and the presidential ambition of Asiwaju Bola Ahmed Tinubu, noting that the prophet has changed his previous stand due to his recent prophecies.
In a statement issued by his media aide, Osho Oluwatosin, Primate Ayodele affirmed that his previous prophecies on Tinubu and the Muslim-Muslim ticket still stand and that he hasn't changed his words concerning what Nigerians will experience under the administration of Asiwaju Bola Ahmed Tinubu.
The prophet stated that his previous prophecies which were against Tinubu weren't a personal attack or a result of his relationship with the president-elect but as a result of what he received from God.
He further reiterated his prophecies concerning the swearing-in ceremony and the presidential ambition of Labour Party candidate, Peter Obi.
Read the full statement below:
It has come to my notice that some elements on social media have taken it upon themselves to spread unfounded information about my ministry due to my latest prophecies on the inauguration of Asiwaju Bola Ahmed Tinubu as President of Nigeria on account of their political affiliations.
In the prophecies, I posited that the inauguration of Tinubu on May 29 will not be stopped and that Peter Obi will not become the president of Nigeria. I made it known that only God can stop the inauguration of Bola Ahmed Tinubu, not Peter Obi's case at the election tribunal.
The disgruntled elements, who feel I should not be seen or heard saying anything that favours Tinubu because of my previous prophecies, have shared on the internet that I have joined the camp of the president-elect and that I have been bought over by the ruling party.
I am not one to be bothered about laughable accusations like this, I have never been concerned about comments regarding my statements because I owe no one explanations except God but I was led to set the record straight once again.
My stand on APC's Muslim-Muslim ticket remains the same. I have maintained that God isn't in support of the Muslim-Muslim ticket and it is not his wish for our dear nation, I haven't edited or changed my stand on the APC's presidential combination.
I have been a prophet for decades and I'm not into ministry to play games for personal gains. I will never soil my prophetic reputation for any personal gains at any time. I have gone beyond saying a word and denying it as a result of any form of intimidation. There is no one born of humans that can intimidate my ministry because I wasn't called by humans, God called me as a messenger to his people.
However, the disgruntled elements must know that my prophecies are not a result of my relationship with anyone. I am a man of God who has no preference when it comes to politics or elections. I am not interested in it because I sincerely don't like politicians. If I give a prophecy that a politician will not perform well, it's not because I hate such politicians or we have had issues in the past, I'm just performing my duty as a prophet to the world including politicians and ordinary citizens.
I am aware of my prophecies regarding Tinubu before the presidential election. At different times, I asserted that the candidate of the APC will be a disaster to the country if he emerges as the winner of the presidential election. I made it known that God will not support his government because of the Muslim-Muslim ticket and that Nigeria will experience more hardship under his administration. I also noted that Nigeria will sink if the citizens vote Tinubu into power or allow him to maneuver his way into the dignified office of Nigeria's president.
The above prophecies remain unchanged, I will always stand by my prophecies and this time isn't an exception. Tinubu's presidency will not be favourable for Nigerians, the economy will not be in good shape as I have said before. My recent prophecies are not to knock out the previous ones, they can both co-exist because they are not addressing the same issues.
Understandably, these elements have grown hatred for other candidates apart from theirs but I want to advise them to shun every form of hatred. It isn't God's wish for us to hate each other because of political affiliations, we should love ourselves as Christ loves us.
Let me also reiterate that it is only God that can stop Tinubu's inauguration on May 29, Peter Obi cannot also become president of Nigeria. Atiku still has a chance but for Peter Obi, it's not possible.
This is not a personal attack on Peter Obi or any other politician. I love Tinubu, I love Atiku, I love Peter Obi but this shouldn't stop me from delivering God's message to his people.
Remain Blessed.
Signed,
Osho Oluwatosin,
Media aide to Primate Elijah Ayodele
Social Political Group Calls On Dr.Okundaye To Join Governorship Race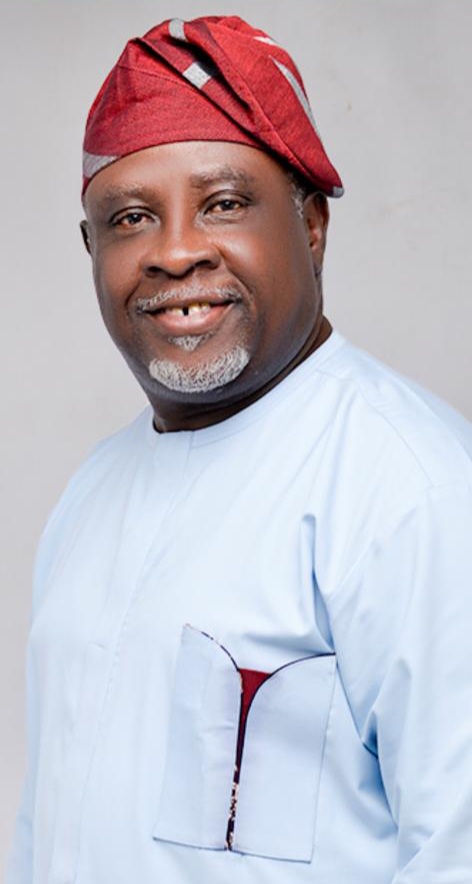 Social Political Group Calls On Dr.Okundaye To Join Governorship Race
By Elvis Omoregie
Sahara Weekly Reports That A Social  Political group Edo Progressive Forum has called on a chieftain of the Labour Party Dr. Oghogho Okundaye, to join the governorship race for Edo state  2024.
This was contained in a communique issued at the end of the group enlarged meeting held in Benin.
Briefing Newsmen At the end of the meeting The State coordinator of the group Marcus Ediale, said they decided to hold the meeting to appraise the Political happenings in the state and  fashion out way forward.
He said at the end of the deliberation on  the issue of governorship race came up and after much discussion the members agreed that competence, capability, exposure and ability to carry people along should be the criteria to be considered by all the political parties in getting their representatives rather than zoning.
Comrade Marcus Ediale also told journalists that the issue of some personalities were also discussed and the members decided to persuade a Labour party chieftain Dr Oghogho Okundaye to join the race for the 2024  gubernatorial election.
Throwing more light on the issue the secetary and Publicity Secretary of the group Erhabor Osamuyi and Isah Briamoh respectively  said having been following the pedigree of Dr Okundaye the group decided to call on him to take the bull by the horn and contest.
They said apart from his humanitarian and generosity Dr. Okundaye level of intellect and exposure are some of the criteria the next Edo State governor should possess in order to take the state to further heights
Other members of the Edo Progressives forum said arrangements are already in top gear to approach Dr Okundaye  physically having the followed him from afar to persuade him to accept  their plea
They expressed optimism that with the calibre of  Dr.Okundaye as the state governor who is a detrabilized Nigerian  the much sought after getting to the pinnacle of development will be easily achieved.
The Edo Progressives Forum is a non partisan socio economic group with members within and outside Nigeria and it  champions the  cause of good governance and  Progressive governance in the country.
BREAKING! Gunmen Attack Kogi Governor, Yahaya Bello, Several Injured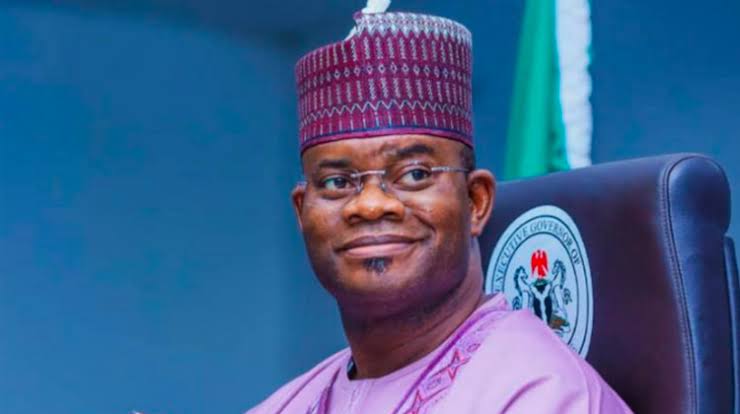 BREAKING! Gunmen Attack Kogi Governor, Yahaya Bello, Several Injured
Sahara Weekly Reports That Governor Yahaya Bello of Kogi State escaped death by whiskers when his convoy was blocked and attacked by people believed to be supporters of Alh. Muritala Yakubu Ajaka at about 12.30 hours on Saturday.
The attack took place near the Naval Base, a few kilometres from Lokoja town.
It was reported that the convoy of Muritala Yakubu Ajaka, having sighted that of the Governor, reportedly blocked the road while some of his armed thugs started shooting sporadically at the Governor's convoy.
A Tundra branded with the logo of the SDP and with SDP flags also blocked the Governor's vehicle and occupants of the SDP-branded Tundra were armed with rifles and short guns.
Confirming the incident, the state Commissioner for Information and Communication, Kingsley Fanwo, said there is no cause for panic as the Governor is in high spirits.
"Some security aides and other aides attached to the Governor sustained some degrees of injuries and have been rushed to medical facilities for medical attention.
We urge the people of Kogi State to remain calm as security agents are in full control to ensure the arrest of the hoodlums behind the attack.
"The State Government will ensure that law and order are maintained as the attackers will be brought to justice," he said.
Governor Bello warned that no APC member should involve in any reprisal attack as insecurity from any quarter will be met with stiff penalties
ACAON congratulates President Bola Ahmed Tinubu, described him as visionary leader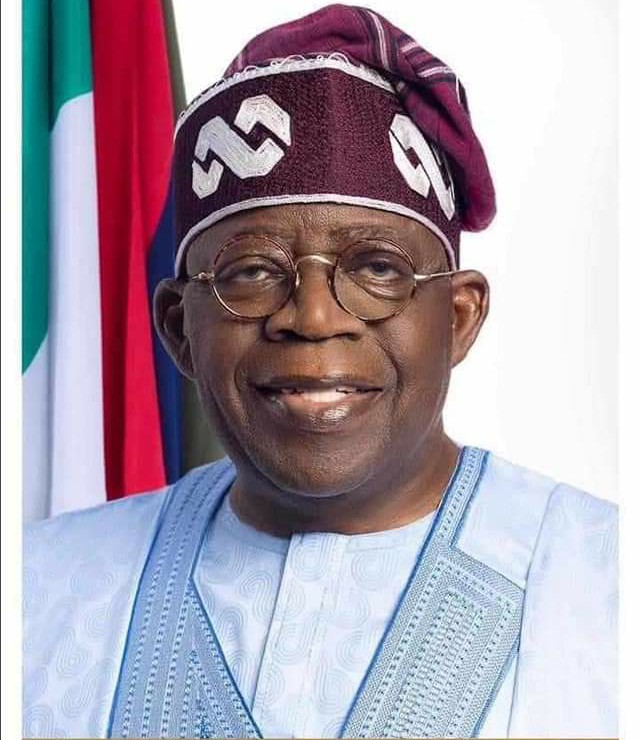 ACAON congratulates President Bola Ahmed Tinubu, described him as visionary leader
By Ifeoma Ikem
Sahara Weekly Reports That The Board of Trustees and National Executives Council of "Anti- Corruptions Awareness Organization Nigeria ( ACAON), has sent a congratulatory message to Nigeria's new leader, President Bola Ahmed Tinubu, GCFR.
Tinubu was inaugurated as the 16th Nigerian President on 29th of May, 2023.
In a congratulatory statement personally signed by the BoT chairman, Alhaji Prince Kola Kadewolu Adeyemi
The statement was made available to the pressmen ,the group described Tinubu as a visionary leader who understands governance
ACAON expressed satisfaction that the Former Lagos State Governor would revamp the current situation and make great impact in every sectors across the nation.
"We pray for an enabling environment throughout his tenure with his cabinet to be a very successful one.
Aderemi advised Mr President to be mindful in implementations of any of his policies in other to avoid any serious hardships to the masses which he took oath to govern.
Stating thatthe president should recall one of the major issues experienced from the immediate past adminstration which was her "cashless policy and Fuel scarcity.
According to him, presently the masses are not happy concerning the announcement of fuel subsidy removal during his inauguration speech by the President ,he should do something urgent because everyone is just recovering from Cashless Policy,that led Nigerians into buying of Naira with Naira,
"To Whom Much is Given, Much is Expected" .