NAF APPOINTS NEW BRANCH CHIEFS, AIR OFFICERS COMMANDING, OTHER SENIOR OFFICERS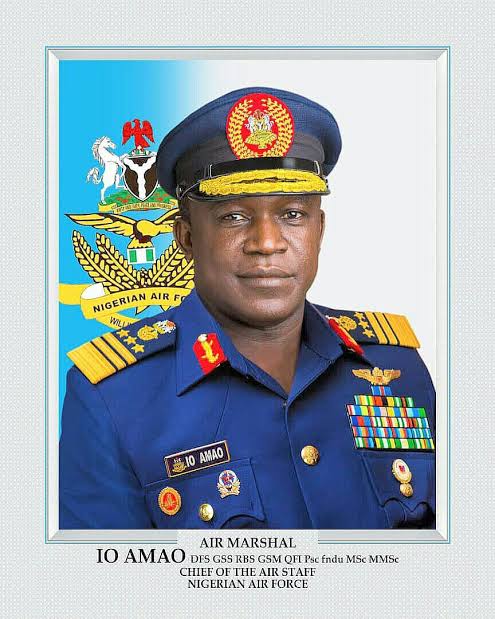 NAF APPOINTS NEW BRANCH CHIEFS, AIR OFFICERS COMMANDING, OTHER SENIOR OFFICERS
1. Postings and redeployments in the military are routine exercises intended to reinvigorate the Services for greater performance, enhanced productivity, operational efficiency, and effective service delivery. It is in view of the foregoing that the Chief of Air Staff, Air Marshal Oladayo Amao, has approved the appointment of new Branch Chiefs, Air Officers Commanding (AOCs), Commandants of tri-Service and NAF institutions as well as Unit Commanders. Among the newly appointed Branch Chiefs are Air Vice Marshal (AVM) Ayoola Jolasinmi, erstwhile Air Officer Commanding (AOC), Air Training Command (ATC), Kaduna who is now the Chief of Defence Policy and Plans (CDPP) at Defence Headquarters (DHQ), former Chief of Aircraft Engineering at Headquarters NAF (HQ NAF), AVM Musa Muktar moves to DHQ as Chief of Defence Transformation and Innovation, (CDTI), former AOC Logistics Command (LC), Ikeja, AVM Charles Ohwo is now the Chief of Policy and Plans (COPP), HQ NAF, Abuja, AVM Jackson Yusuf, former AOC Special Operations Command (SOC), Bauchi is now appointed Chief of Training and Operations (CTOP), HQ NAF, while AVM Abubakar Liman heads the Air Intelligence Branch as the Chief of Air Intelligence, HQ NAF. Also appointed are AVM Emmanuel Wonah, former Managing Director NAF Investments Limited (NAFIL) as Chief of Aircraft Engineering (CAcE), HQ NAF, AVM Raimi Salami is now redeployed as the Chief of Communications Information Systems (CCIS) HQ NAF, while AVM Olatokunbo Adesanya has been appointed as Chief of Logistics (CLOG), HQ NAF. Furthermore, AVM Aliyu Bello, erstwhile AOC Mobility Command (MC), Yenagoa is now the Chief of Standards and Evaluation (COSE), HQ NAF, AVM Nelson Calmday is to take over as the Chief of Administration (COA), HQ NAF and AVM Paul Jemitola is now the Air Secretary, HQ NAF.
2. In the same vein, former Commander 081 Pay and Accounting Group, Ikeja, AVM John Ochomma is now the Chief of Accounts and Budget (CAB), HQ NAF, AVM Idi Lubo, erstwhile AOC Tactical Air Command (TAC) proceeds to Lagos as Commandant Armed Forces Resettlement Centre (AFRC), AVM Anthony Tuwase takes over as the Commandant, Armed Forces Command and Staff College (AFCSC), Jaji while former AOC Ground Training Command (GTC), Enugu, AVM Mohammed Yakubu is the new Commandant of Air Force Institute of Technology (AFIT), Kaduna just as AVM Sayo Olatunde is now the Commandant Air Force War College (AFWC), Makurdi. The newly appointed AOCs are AVM Abraham Adole, AOC TAC, Makurdi, AVM Tajudeen Yusuf, AOC SOC, Bauchi, AVM Iboro Etukudo, AOC MC, Yenagoa, AVM Nanjul Kumzhi, AOC ATC, Kaduna, while the former Director of Public Relations and Information, NAF, AVM Ibikunle Daramola is now the AOC, GTC, Enugu and AVM Hassan Abubakar who is now the AOC LC, Ikeja. Also appointed are AVM Emmanuel Eze as the Group Managing Director NAF Holding Company, Air Commodore Esen Efanga now the Commander Air Task Force Operation HADIN KAI while Group Captain Dogari Apyeyak is now the Air Component Commander, Operation Thunder Strike.
3. While congratulating the new appointees, the Chief of Air Staff, Air Marshal Oladayo Amao, charged them to continually task and explore their critical thinking mindsets towards proffering workable solutions and strategies to be deployed against the various security challenges in the Country. This, the CAS noted, is imperative particularly at this period that the NAF, in tandem with sister Services and other security agencies, are consolidating on the gains being recorded against all forms of criminality in the Country. The newly appointed and redeployed senior officers are expected to assume their new offices on or before Friday, 7 January 2022.
4. Kindly bring this information to the awareness of the general public. Thank you.
Edward Gabkwet
Air Commodore
Director of Public Relations & Information
Nigerian Air Force
4 January 2021
INDISCIPLINE: POLICE DISMISSES CORPORAL OPEYEMI KADIRI FOR ASSAULT, DISOBEDIENCE TO LAWFUL ORDER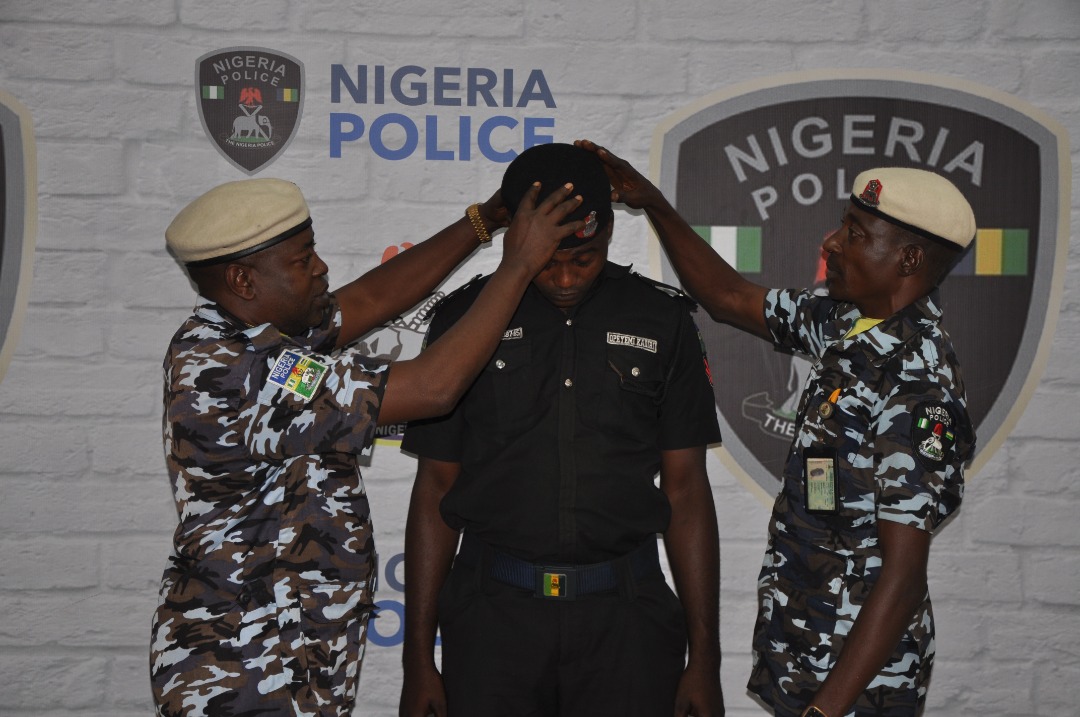 INDISCIPLINE: POLICE DISMISSES CORPORAL OPEYEMI KADIRI FOR ASSAULT, DISOBEDIENCE TO LAWFUL ORDER
The Nigeria Police Force has dismissed Force No. 509745 Corporal Opeyemi Kadiri attached to Dolphin Divisional Headquarters, Lagos Police Command for gross misconduct, disobedience to lawful order, and assault on a member of the public captured in a viral video on August 3, 2022.
The dismissed officer who, enlisted into the Force on 6th December, 2016, was caught searching a commuter's phone by the road side contrary to the directives of the Inspector-General of Police, IGP Usman Alkali Baba, psc(+), NPM, fdc, to that effect. He equally assaulted the commuter who attempted to bring the order to his notice. His dismissal takes effect from today the 12th of August, 2022.
The Police hereby calls on officers and men of the Force to maintain professionalism and civility to members of the public in the discharge of their duties in line with extant laws. The Force equally calls on members of the public to ensure proper conduct in all encounters with police officers to avoid infractions which may be subject to prosecution.
BUA Chairman, Abdul Samad Rabiu, donates 10bn Naira Security Support Fund for various interventions through ASR Africa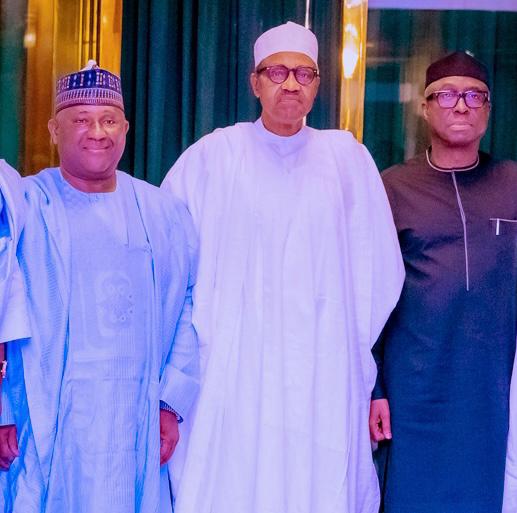 BUA Chairman, Abdul Samad Rabiu, donates 10bn Naira Security Support Fund for various interventions through ASR Africa
Leading Nigerian Businessman, Industrialist and Philanthropist, Abdul Samad Rabiu, paid a visit to President Muhammadu Buhari today in Abuja, to update him and to thank him for creating an enabling environment for business to thrive, and also brief him on the strides BUA Group has made in the past few years.
Thereafter, Rabiu briefed the President on the activities of his foundation, The Abdul Samad Rabiu Africa Initiative (ASR Africa) during which he also announced the donation of a N10billion Nigeria Security Support Fund from ASR Africa towards the provision of some security equipment, medical and other supplies, upgrade of health facilities and other infrastructure for families of those on the frontlines.
According to Rabiu, the visit was in order to identify with President Muhammadu Buhari, during whose tenure BUA has built over 10 factories with two of the Group's subsidiaries now amongst the top 10 largest publicly listed companies in Africa, and to further support the efforts of his administration in business as well as in the security space.
In his response, President Buhari said it was heartwarming to see and hear of Nigerian companies doing so much within Nigeria, and Africa especially in the area of production using locally available raw materials. He also expressed his elation at the achievements of BUA which had led to phenomenal growth within such a short time. "As a Government, we know we have done a lot in this regard, and we will continue to do more to support the aspirations of serious businesses, big and small, by providing an enabling environment as well as supporting value creation within Nigeria.."
Over 400 poultry farms shut due to banditry in Katsina – PAN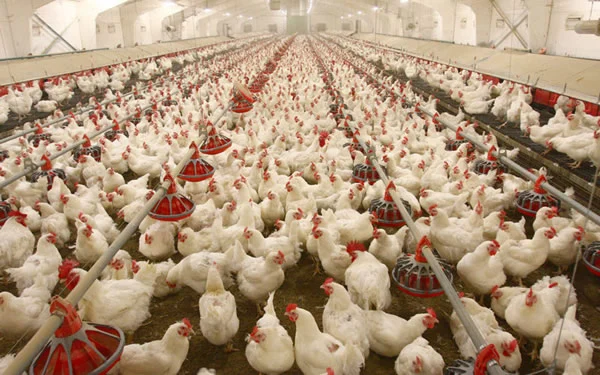 Over 400 poultry farms shut due to banditry in Katsina – PAN
Alhaji Musa Danhassan, chairman of Poultry Association of Nigeria (PAN), Katsina State chapter, has disclosed that over 400 poultry farms have been shut down due to insecurity in parts of the state.
Danhassan said this in an interview with the News Agency of Nigeria (NAN) on Thursday in Katsina.
According to him, more poultry farmers would run out of business if government failed to take decisive action against bandits and kidnappers operating in the state.
"This is very unfortunate. The poultry farms were located in flash points where banditry and kidnapping are rampant which forced the farmers to desert the farms to save their lives.
"Everybody knows you cannot establish a poultry farm in the town or city, it has to be on the outskirts or in a village.
"That is where the birds will get enough space and air, but bandits and kidnappers have refused to give us breathing space, so nobody will like to risk his or her life.
"The unfortunate situation has forced poultry farmers in the state out of business and thrown them into poverty," the chairman said.
According to Danhassan, the development will affect the supply and cost of chicken and egg in the state.
He added that farmers who use chicken droppings as manure on their farms would also be affected.
Danhassan urged the state government to come to the aid of the affected poultry farmers and take urgent steps to restore peace to areas affected by insecurity, so that the farmers would return to their business.