Natasha Akpoti-Uduaghan's popularity, strength threat to Bello, Kogi APC leaders, says PDP Chieftain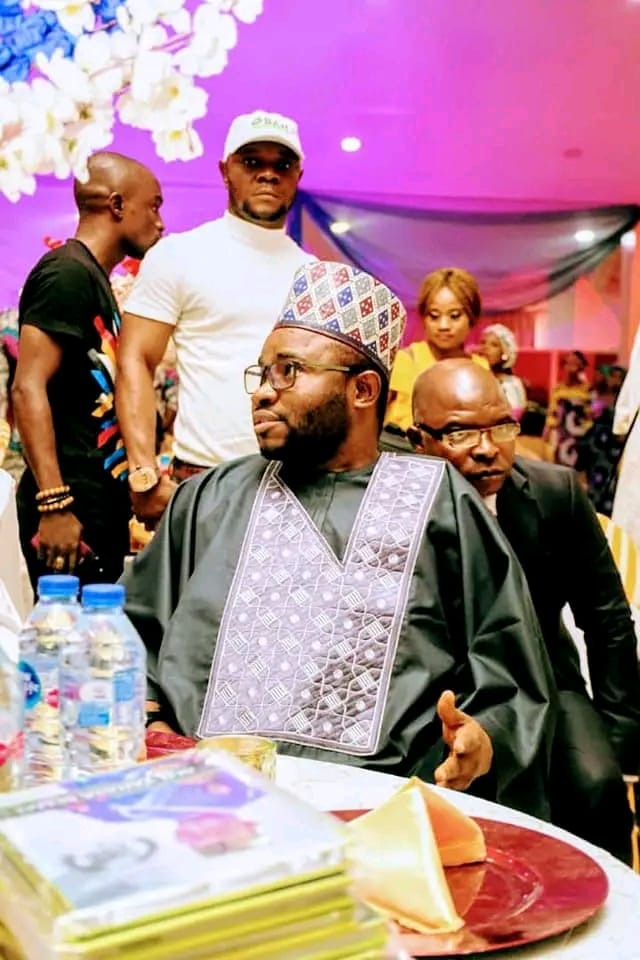 Natasha Akpoti-Uduaghan's popularity, strength threat to Bello, Kogi APC leaders, says PDP Chieftain
· Accuses APC of making Kogi State torture, kidnapping and killing chambers
· Urges Buhari to call Yahaya Bello to order
· Calls Safiu Governor Yahaya Bello's loyalist
· Says PDP ready to take campaign against violence in Kogi State to Europe and America
· Insists on adequate security
A chieftain of the People's Democratic Party (PDP) in Kogi, Chief Otenyiete Otuhuo, said the popularity and strength of the party's senatorial candidate in Kogi Central had thrown Governor Yahaya Bello and other All Progressives Congress (APC) leaders in the state into panic mode.
''What they are seeing is the beginning of PDP's victory in 2023. APC should be ready to move out of Kogi State. We do not want war. It is time that the APC realized that it has failed Kogi State people politically''
He also condemned APC leaders for making Kogi State some sort of torture, kidnapping and killing chambers.
Okene Local Government Chairman, Hon Abdulrazak Yusuf, a few days ago gave one week notice to PDP in the local government area to vacate its party secretariat. Safiu, a loyalist of Governor Yahaya Bello and a man on the pay roll of Abdulkarim Asuku, Chief of Staff to Bello, was abducted for renouncing violence and dumping the ruling party in the state. There is a video online where a top government official in Kogi State vowed to send Safiu to where he brought him from.
In a statement in Lokoja, the PDP leader accused Bello and other top government functionaries of employing all kinds of tactics and blackmail to harass, intimidate and members of the opposition.
Quoting from a petition to the Chief of Naval Staff, the PDP chieftain said Hon Musa Adelabu, a PDP chairman of Okene Local Government Area was abducted/kidnapped on the 10th day of August 2018 from his residence.
According to Shedrack Demaki, Principal Partner, Demaki and Demaki, Rufai Jimoh was abducted/kidnapped on the 27th day of January 2021 along old Ageva Secretariat on the Lagos Highway while Mr Hadi Abdulmaliki was abducted/kidnapped on the 3rd day of January 2022 at Ihiima.
''Mr Kasim Ismaila was also kidnapped on the 21st day of December at Agaminana. Ismaila Momoh was abducted from is house by gun men. Mr Monday Idowu was abducted on the 10th day of January 2022 by the Chairman of Okehi Local Government Area, Abdulraheem Ohiare at Ihima. Abdulazeez Salami was abducted by Abdulheem Ohiare on the 10t day of July 2019''
Particularly Ohuhuo criticized Bello for his undemocratic conduct and breach of the peace in Kogi State.
''Series of kidnapping and abductions were orchestrated and carried out by government officials"
He urged President Muhammadu Buhari to call Yahaya Bello to order.
''Despotism and flagrant abuse of power represent the basic fabric from which the Yahaya Bello led APC administration is woven today. Something should be done to curtail the excesses of Kogi government officials and military personnel in the state''
He also urged the police and navy to arrest Kogi State APC officials for crimes against humanity.
''Kogi APC officials have steadily kidnapped, harassed and beaten individuals that have been critical of Yahaya Bello's policies.''
The PDP stalwart commended Bello for exposing APC tactics to Kogi electorate, who now fully understand how the party wants to execute its 2023 political plan in the state.
''Governor Yahaya Bello and his co-travelers are not intelligent enough. Rather than face PDP squarely, they are looking for cheap distractions. Their efforts to cause more divisions and confusion among Kogi people are becoming new sources of strength and urgency to dislodge them in 2023''.
The statement underscored rallies and seminars held by different groups to condemn thuggery and violence in Kogi State.
He also praised Kogi people for creating and sustaining a culture of resistance.
''Our people are eager to take the crusade to Europe and America. That is the next option if they continue to harass, intimidate, kidnap and kill members of the opposition''
Governor Adeleke Frowns at Delay in Payment of November Salary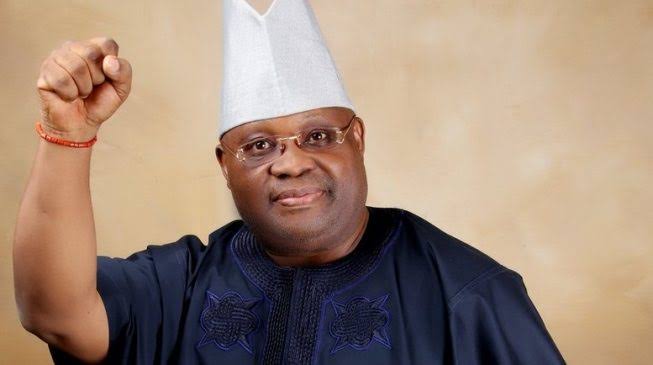 Governor Adeleke Frowns at Delay in Payment of November
Salary
●Orders Submission of Salary Schedule within 24 Hours
Governor Ademola Adeleke has frowned at the delay in the payment of November salary, ordering the submission of salary schedule to relevant office within 24 hours.
Issuing the directive after taking briefing from the Federal Ministry of Finance, Governor Adeleke instructed the desk officer to ensure complete submission by outstanding agencies.
Top officials of the ministry had attributed the delay in salary payment to the failure of some agencies to submit their salary schedule on time.
Governor Adeleke consequently directed immediate conclusion of the processes, affirming that his administration is averse to inconveniences the delay has forced on the state workforce.
Signed:
Mallam Olawale Rasheed,
Spokesperson to the Executive Governor
FHC Verdict: Adekoya hails judiciary, says 'no victor, no vanquished'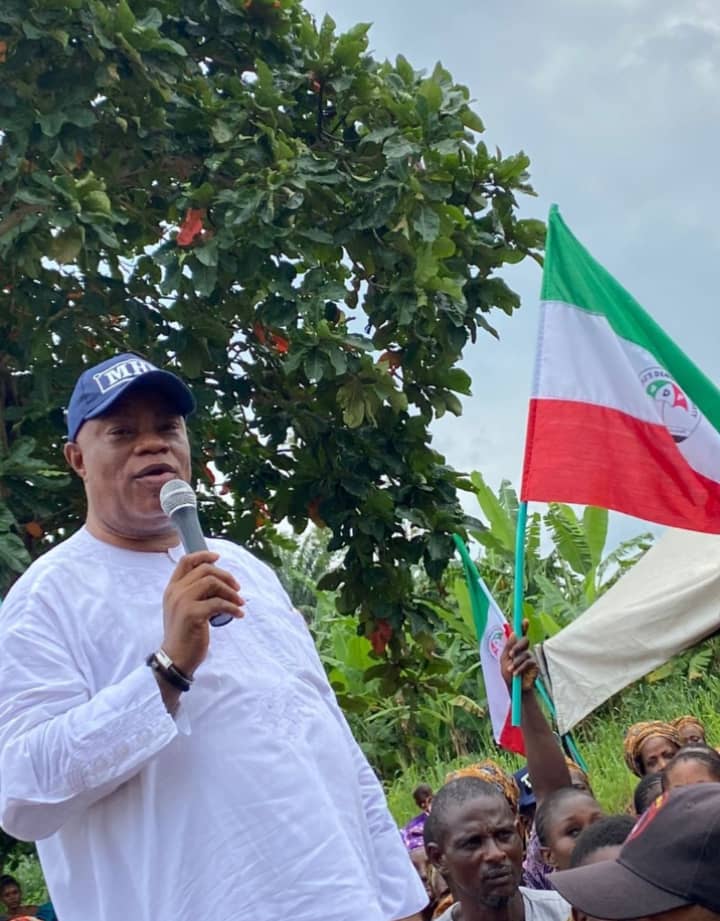 FHC Verdict: Adekoya hails judiciary, says 'no victor, no vanquished'
The Federal High Court sitting in Abeokuta, the Ogun state capital, on Wednesday, 30th November, 2022, struck out two suits challenging the May 22nd, 2022 primary election which produced Rt. Hon. Abdel-Majid Adesegun Adekoya (ATTACKER) as the House of Representatives candidate of the People's Democratic Party (PDP) for Ijebu-North/Ijebu-East/ Ogun Waterside Federal Constituency in the February 2023 election.
Reacting to the judgement, the Deputy Minority Whip of the House of Representatives, Rt. Hon. Abdel-Majid Adesegun Adekoya (ATTACKER) commended the judiciary for taking into consideration what is right and serving justice, appropriately.
"I was truly overwhelmed by the judgement. This is what our law institutions should do -always standing by what is right at all times to avoid the miscarriage of justice. The judiciary has once again justified the confidence we reposed in them", Adekoya said.
Speaking further, Adekoya appealed to the duo of Hon. Tele Ogunjobi, Mr. Kenny Bello and other aggrieved members of the party to sheath their swords, noting that it is a "no victor, no vanquished" situation. He maintained that as members of the same party, there is bound to be disagreement but it does not make them enemies.
"I shall be visiting my brothers – Hon. Tele Ogunjobi and Mr. Kenny Bello very soon to iron things out and map out strategies to ensure our party emerges victorious in 2023. There is no champion for ever. Someday, I'll vacate this seat and I see them both as perfect successors. As it is usually said that success without a successor is a successful failure. By that time, I shall be willing to offer my utmost support to whoever gets the mandate between them" ATTACKER concluded.
Adeleke Reverses Self On Sack Of Civil Servants, Monarchs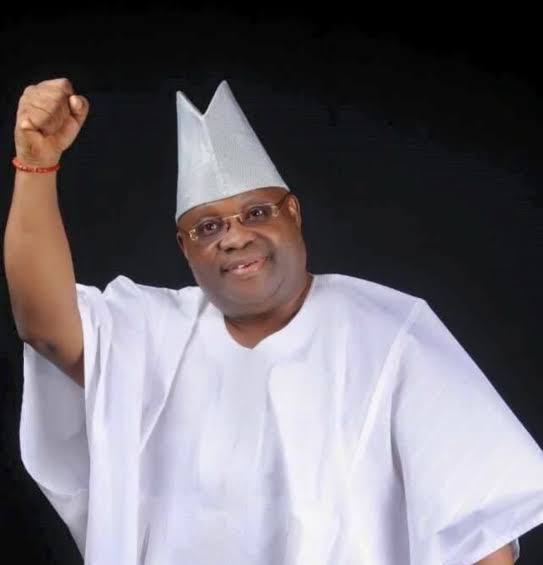 Adeleke Reverses Self On Sack Of Civil Servants, Monarchs
Osun state Governor, Adeleke said yesterday his administration has not sacked any worker and dethroned three monarchs.
Adeleke spoke against the earlier announced Executive Order 3, 4 and 5, which stated nullification of employment, appointment made by former Governor Adegboyega Oyetola from July 17, 2022 till his inauguration and vacation of the throne of three monarchs appointed by past administration.
The order states: "All employments in the service of Osun State Government made in any capacity into any capacity in all the ministries, departments, agencies, commissions, boards and parastatals after July 17, 2022 are hereby nullified.
"All appointments in the service of Osun State Government made in any capacity into any capacity in the ministries, departments, agencies, commissions, boards and parastatals after July 17, 2022 are hereby reversed.
"All appointments of traditional rulers made by Osun State Government after July 17, 2022 are hereby ordered to be reviewed to ensure there was strict compliance with due process of chieftaincy declarations and native law, custom and tradition relating to such chieftaincies. In the case of Ikirun, Iree and Igbajo, to avoid further breakdown of law and order, the appointments of Akinrun of Ikinrun, Aree of Ire and Owa of Igbajo are hereby put on hold pending review. Subsequently, the palaces of Akinrun of Ikirun, Aree of Iree and Owa of Igbajo should remain unoccupied, while security agencies are hereby ordered to take charge."
However, the governor through his spokesperson, Olawale Rasheed, speaking yesterday on a private radio station, Rave FM, in Osogbo, during a talk show programme, 'Frank Talk', said Adeleke had not sacked any worker.
,
He said the appointment and employment made by the Oyetola administration would be reviewed to ensure legality and due process, stressing that nobody had been sacked, the executive order was misquoted.
All Progressives Congress (APC) in Osun State has described the setting up of review panels by Governor Adeleke as an afterthought designed to arrive at predetermined outcomes.
The party urged the governor to settle down to study the handover notes, so as to prevent the blunders he was committing.
In a statement signed by its Director of Operations, Sunday Akere, APC said: "We told you from day one that these people have nothing to offer. We can all see from their first action that they are even confused.
"They had told us long time ago that they were coming to sack. They came and announced it. Why set up a panel after taking a decision? What they are doing can be likened to doing ablution after observing prayers. Who does that?"
Governor Adeleke has ordered the dissolution of non-statutory boards.
Spokesperson Malam Olawale Rasheed said in a statement that the directive was conveyed to heads of ministries, departments and agencies by Mr. Teslim Igbalaye, the Secretary to the State Government