Native doctor contacted us to provide fresh human head at the cost of N200.000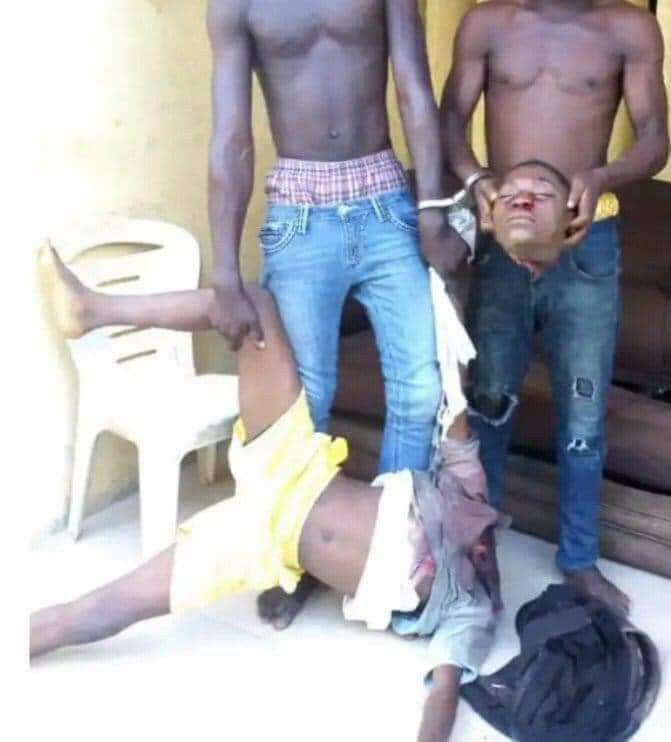 By Ifeoma Ikem
The Anti-kidnapping operatives unit of the Lagos state police command apprehend two brothers with a fresh human head.
It was gathered that the brothers were arrested on 26th June 2020 at about 8.30 am by the police team while on a routine patrol between Ajah/Epe expressway in possession of the fresh human head which they concealed in a sack.
The two brothers, Ayodeji Obadimeji, aged 18, and Saheed Obadimeji, 19 is a resident of Tunde Balogun Street, Shapati, Ibeju-Lekki .
They have confessed that Sodiq Abefe,a native doctor contracted them to provide him with human head at the cost of two hundred thousand Naira (N200, 000).
"Acording to the suspects,when the native promised to paid us the large sum of money at this period of hardship, we planned on how to get a victim".
So we saw a little boy around our area and ask him to buy a bottle of soft drinks for us and when he brought the drinks we lured him inside uncompleted building held him down and cut of his head with a knife.
The victim has been identified by his parents as Joseph Makinde, male, aged 10 years.
The remaining part of the body has been recovered from an uncompleted building located at Shapati and effort is being made to arrest the native doctor Sodiq Abefe who allegedly contracted the duo to commit the heinous crime.
Meanwhile, the Commissioner of Police has directed that the case be handed over to the Homicide section of the State Criminal Investigation And Intelligence Department (SCIID) for further investigation.