NFF to probe Stephen Keshi concerning alleged Ivory coast job
The disciplinary committee of the Nigeria Football Federation has said that the body will further probe Stephen Keshi's coaching job application to the Ivorian FA.
Keshi and goalkeeper Vincent Enyeama were summoned to appear before the NFF's disciplinary panel Tuesday.
The federation accused Keshi of applying for job as coach of Ivory Coast. It accused Enyeama of insubordination.
Keshi, who appeared before the committee Tuesday, denied applying for the job, while goalkeeper Enyeama boycotted the meeting.
Speaking to the media after a long meeting at the Headquarters of the NFF in Abuja, the chairman of the committee and NFF Executive board member, Chris Green, said they will investigate further by reaching out to the Ivorians to know whether Keshi applied for the vacant post.
"The committee has made some recommendations to the Executive board and we cannot disclose them to the Press right now. On Keshi's part, we will investigate the issue, and take it further by going to Ivory Coast to get to the roots of the matter," Green said.
Stephen Keshi's agent, Emmanuel Adoo, had earlier said that his client did not apply for the job while some online documents that surfaced revealed Keshi's Agent submitted an application to the Ivorian FA on June 11.
Chris Green also said the committee has also made recommendations to the board concerning goalkeeper Vincent Enyeama who failed to turn up.
AAU Students Of Department Of Midwifery Makes 100% Pass At Council Examinations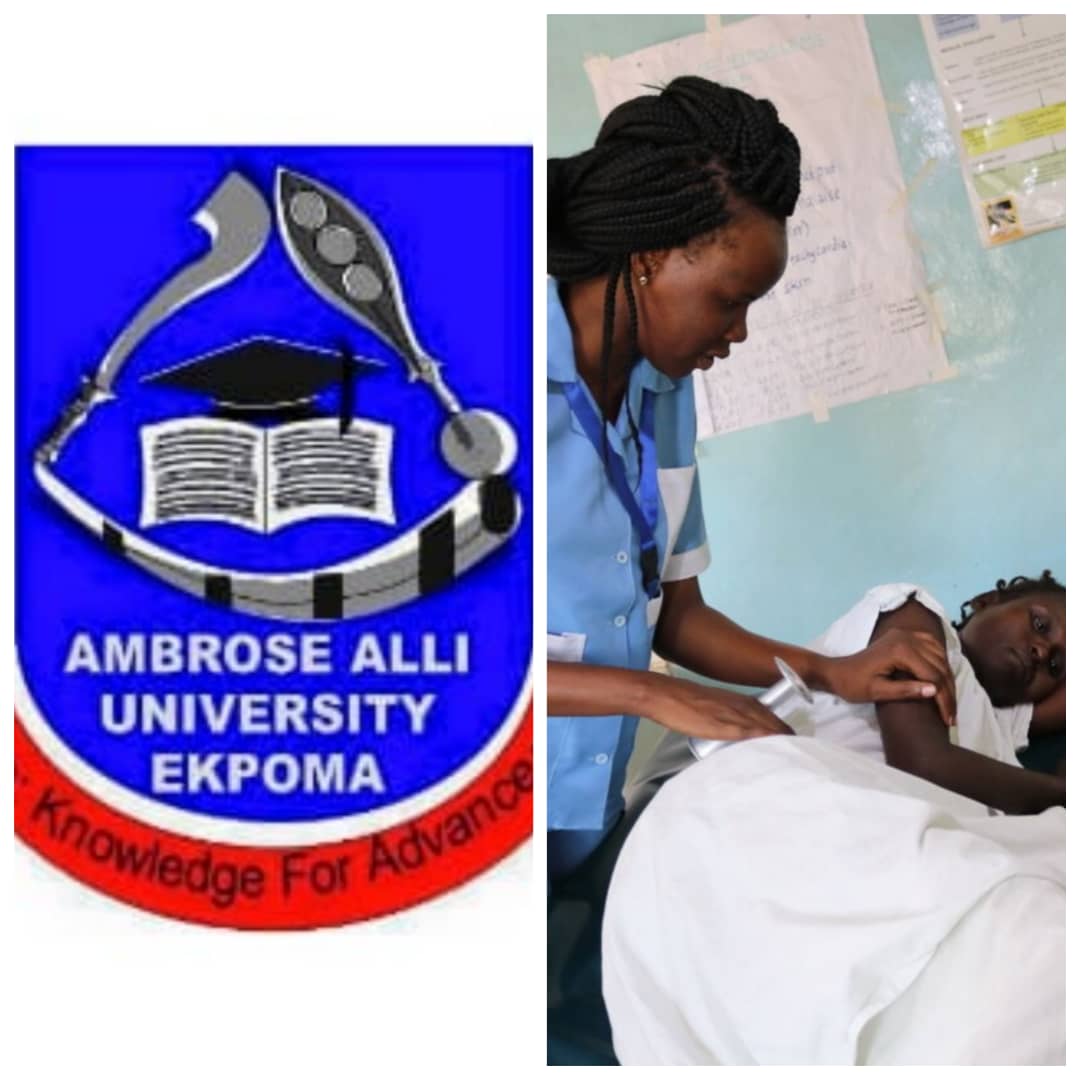 AAU Students Of Department Of Midwifery Makes 100% Pass At Council Examinations.
By Elvis Omoregie
Sahara Weekly Reports That The Student of the Department of Nursing Science, (AAU) Ambrose Alli University, Ekpoma have made 100% pass at the just released Midwifery professional Examination conducted by the Nursing and Midwifery Council of Nigeria.
In a statement made available to journalists in Benin City over the weekend, Head, Corporate Communications and Protocol, AAU, Ekpoma, Otunba Mike Ade Aladenika, said this feat was unprecedented in the annals of the institution.
"This is to inform you, and the general public that, from the results obtained from the Nursing and Midwifery Council of Nigeria, this is the first time the Department is making 100% pass at Council examinations."
"A review of the previous performances by students of the department from May 2021 to September 2023 will be of interest and a source for analysis. In May 2021, the Department had 48.76%."
"In November 2021, the result was 74.76%. In May 2022, we had 18.92% and the result in November of the same year was 84.14% while in May 2023, the students' performance was 93.60% and in September 2023 was 100%."
"It is important to let you know that we have progressively moved from good to better and now to best which we intend to sustain for a very long time."
Nigeria @63: Believe in Nigeria, Better Days ahead, Dr Chris Okafor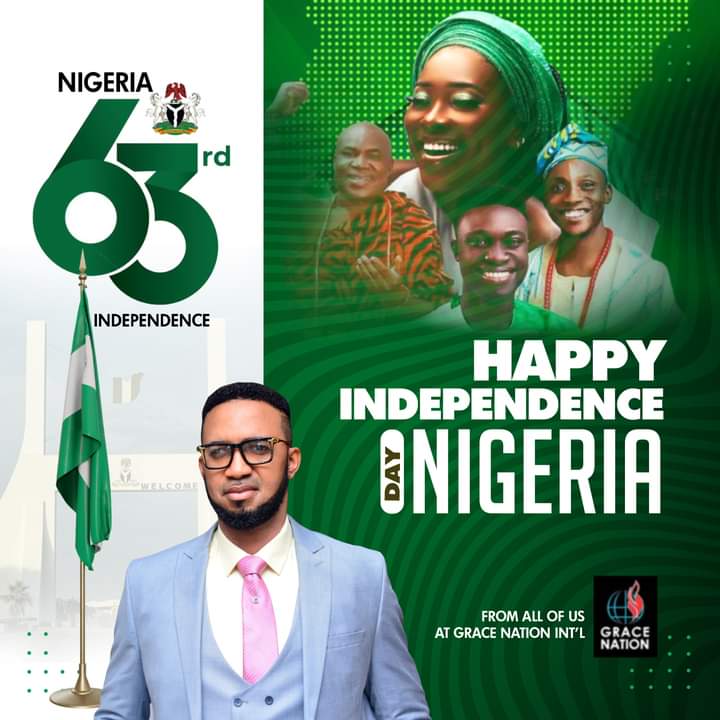 Nigeria @63: Believe in Nigeria, Better Days ahead, Dr Chris Okafor, Grace Nation Celebrate Country's Independence
Sahara Weekly Reports That Voice of hope has beckon on Nigeria as the country Celebrate it's 63 years of Independence.
This words of hope is coming from no other person than a true Nigerian Man who believes in the Unity of the Nation, with notion that says no where like home, declaring that no one will help develop what our Almighty God has blessed the country with but by Ourselves.. He is the Senior Pastor Grace Nation International aka Liberation City Dr Chris okafor, A true Son of the Soil, a Philanthropist per Excellent encouraged Nigerian that there is still hope for the country to get back it leadership Statue in Africa and the world at large if we join hand together.
Praying for the country before cutting the Independent Cake as the church service to Celebrate the Nation @63, Congratulating the country Particularly on the Success of the just concluded National Elections, the Generational Prophet of God said Nigeria will overcome all the Challenges weighing the Nation down, He prayed for Peace and unity to reign amid all citizen and for God to silence every evil voice speaking Negative against the country and it citizens.
The Lagos Popular Prophet also declared that let God arise and destroy every blood sucking demon who are willing to destruct the Peace and unity of the country as the nation match forward, he also declared that from now henceforth countries will begins to seek for assistance from Nigeria because the Nation is Bless with various Natural resources to assist many other countries across the Globe.
Dr Chris okafor join the rest of the Citizens of Grace Nation in Nigeria and In diaspora to wish the country a Happy independence, let believe in the country, Better Days ahead he said as he was joined by all the Sons and Daughters of Grace Nation to cut the Independence Anniversary Cake….
Help Restore Hope In Our Youths, Bejeroku of Oke Agbo Urges Realtor Adeyemo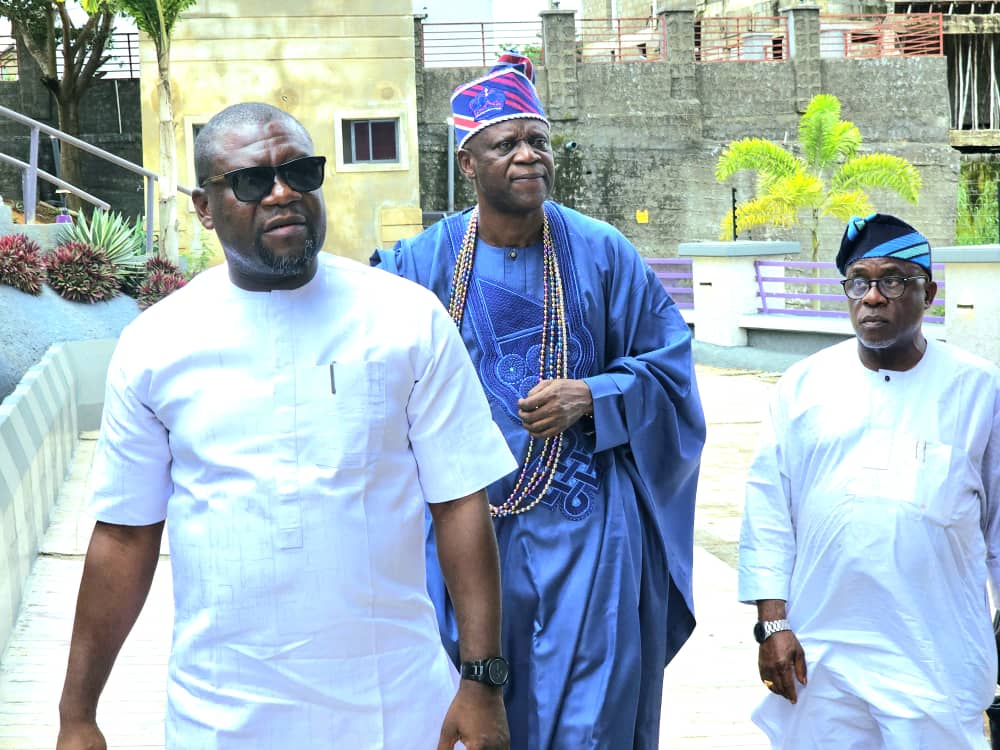 Help Restore Hope In Our Youths, Bejeroku of Oke Agbo Urges Realtor Adeyemo
…As Monarch Partner Pelican Valley CEO To Drive Development
Sahara Weekly Reports That The Bejeroku of Oke Agbo, Ijebu Igbo,Oba, Stephen Adeleke Adekoya, has described realtor Babatunde Adeyemo as a beacon of hope and charged him to use his vision, impressive achievements and experience in real estate business to restore hope in Nigerian youths.
Oba Adebajo who noted that hope is what keeps life going, said that at this critical time of the nation's economic trajectory, hope is an essential ingredient needed to stay on right course and navigate safely.
The monarch gave the advice during an interview with The Daily Crucible at The Podium within the cosy Pelican Valley Estate Laderin, shortly after a guided tour of it by Dr. Adeyemo, the Chief Executive Officer (CEO) of Pelican Valley Nigeria Limited, a foremost real estate firm.
Oba Adebajo and one of the illustrious sons of Ijebu Igbo were at Pelican Valley to deliberate on feasible practical partnership with the CEO on community development and youth mentorship.
He expressed satisfaction with all the experiences and knowledge shared during the tour and voiced out his readiness to partner with the Pelican Valley to bring development to his domains.
The monarch said, "Anytime you see me in this element, that I'm truly and genuinely happy, I'm always turned on when I see people doing something differently and achieving uncommon result. I think such has been an experience with Pelican Valley in the last three hours we have been moving round some of your estates around in the capital city of Ogun State.
As a young man, I respect his vision and I thank God on his behalf and I'm happy again to still be a Nigerian and happy too to still be a Black man because a number of times we write ourselves off by our statements, by our actions, by our beliefs system that oh nothing good again can come from us. So, when we see things like this from young people, we are not just Blacks but who are Nigerians, you know that there is still hope for Nigeria. Like I have mentioned before, Hope is why all of us live. We all live for hope. And when there is no hope, human beings become desperate. When there is hope and continuous loss of hope, the initial thing that will set in is depression. A number of the cases that we treat in this country today that lead to fatalities are as a result of depression and also as a result of loss of hope. When the road seemed closed, fear is immediately created. When that fear that was created is not addressed on time, and there seem to be blockages as to the way out of the problem, one runs into depression. The rest can be left to the imagination. So, I have come, I have seen and my mission when I was coming was different. It was just to come, discuss with one big man in a big and cosy office and why I say he should be a mentor and add mentorship to the vocation he is presently doing, is to encourage our youth. Whatever it is that I have come for, we can do everything here with what I have seen and in my seeing, I have learnt and I have gained a lot from Pelican. And I want to appeal to the CEO and I'm praying too, that God will continue to support him. And I want him to keep the flag flying and share his vision with a number of our youths. When you do that, you create hope. Hope is the foundation of everything we become in life. It is that thing that makes you say, 'oh I can do it?' So, if I do it, there is an opportunity here?'
It encourages a lot of people, it gives them a renewed hope that will turn their lives for the better.
On How youths can key into the Pelican vision
Seeing is believing. A number of times, especially based on the experiences they have had, people now believe only what they can see. So, he could go to an institution, it could be one – off programme in a year, you look at all our institutions within Abeokuta and Ogun State, you pick the town Planners, architects, engineer and take them round, you let them know it is an engagement and opportunity to ask questions, to let them see how you did it and how you started, what gave you the vision, how you developed the vision and how you had the opportunity of taking easy money to start ,which would have become a challenge probably intractable challenge and how you avoided it through advice by somebody whom you can also regard as a financial mentor now. So, when you take them through such a life experience that is practicable, the end result of which they are seeing here and you bring people to this type of environment and they see it and say, 'so things like this could happen here by vision of somebody,' it gives them a lot of hope. The hope is what we should bring back to our youths in Nigeria.
Partnering Pelican to drive development in Ijebu Igbo
I'm already partnering with him in my mind and I don't do anything outside of my mind. I'm telling you from the bottom of my heart that I'm already partnering with him because I have gained. When I mentioned knowledge gap which I believe is the missing gap either at the government level, individual level or at the institutional level. Yes, we have vast land that is there and my own take off point is, 'how do we develop it?' I started the discussion with my brother and I told him that all our children abroad and diaspora, can't we create an estate that we can name Diaspora Estate or something befitting? Or Ijebu Diaspora Estate? He now said, 'Yes, I have a friend, lets go meet that my friend, he is into things like what you have in mind. So, I think I have come, I have seen and I believe I will be able to conquer all the challenges facing me as far as development of this vision and my domain is concerned. If I have seen him do it, he has done it, I have seen it and he has told me so many things that assisted me in allaying some of the fears, very simple statements he might not have known or imagined the effect. He has told me that I could approach the government and of course, I will not do it without him. So, every step of the way, we will carry him along and that is deemed practical partnership. We will carry him along, we will share his experience, he will guide us, he will mentor us and I want to assure him that we will not disappoint him because we will also do well.
Speaking on the visit of the Royal father, the CEO, Pelican Valley Nigeria Limited, Amb (Dr) Babatunde Adeyemo, who expressed pleasure over the visit, described the traditional ruler as an extremely good listener and one of the most cerebral traditional ruler he had ever met. The recently inducted anti-corruption ambassador and ECOWAS youth ambassador also stated that the king had said his mind in totality and might not really need to add much. "Kabiyesi his one of the most cerebral and good listener I had met in recent times, you see, I don't often tell people about my life stories and how integrity, goodwill, creativity and fiscal discipline can squeeze water out of the rocks, because I often sound like a motivational speaker, so nowadays days, I feel the best way to inspire is to let the people see for them selves and judge. I don't really like motivational speakers, realtors or politicians who don't speak with direct references or tangible evidences,talk is always cheap. Show us what you have done and use them as reference points. That is why we don't do aggressive marketing, adverts or sales promotion at Pellican-Valley, We speak to clients through continuous value adding and developmental projects in our various Estates ".