Nigeria At 60: Osun State Police Promise Adequate Security Ahead Of Celebration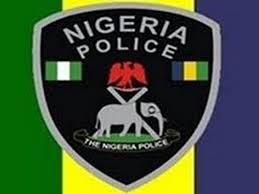 The Commissioner of Police, Osun State command, CP Undie J. Adie has said efforts are in place to ensure serene environment before, during and after Nigeria's 60th independence celebration. He assured that the command has put in place all necessary security apparatus to guarantee hitch free celebration.
In a press statement with ref no. AZ: 5650/OSS/PPRD/VOL.9/222, made available to National Association of Online Security Reporters, NAOSRE by the command spokesman, SP Opalola Yemisi Olawoyin congratulated the good people of the State and also wished them a joyous and fruitful independence celebration as the Country marks her Diamond Jubilee.
The statement reads further;
"All Police tactical squads in the State including Special Anti-robbery (SARS), Police Mobile Force 39, Joint Task Force (JTF), Anti-kidnapping, Operation Puff Adder, Swift Response Squad and Safer Highway Patrol Team have been deployed to all the nooks and crannies of the State to provide security coverage.
"The CP further urged members of the public to be conscious of criminally-minded people who might disguise and want to perpetrate their nefarious activities."
In the same vein, the CP reiterated that the State Police Command will continue to work assiduously to protect lives and property of the citizenry.
"The personnel deployed for the assignment have been lectured to be professional, civil and respect fundamental Human Rights.
Members of the public are enjoined to report any suspicious character or movements to the Police, give prompt and useful information in case of any infraction of the law," he added.
2023 general* *elections is a shame, a national*disgrace – Dr Akinyemi Bolaji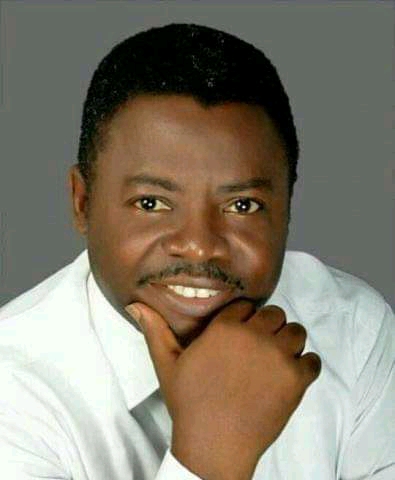 *2023 general* *elections is a* *shame, a national* *disgrace -* Dr Akinyemi Bolaji
By Ifeoma Ikem
The recent 2023 presidential and governorship general elections have been described as very shameful and disgraceful to a country like Nigeria!
The convener Apostolic Round Table (ART), Dr Bolaji Akinyemi, who made the assertion in an online interview with the Sahara weekly correspondent on Sunday said the elections were marred by violence experienced across the nation.
"I am deeply pained by the event leading to the general elections in Nigeria, the level of violence that we witnessed!
"My pain is not on those who are not believers but those who are in Christ and join in perpetrating this level of ignorance of bigotry!
Akinyemi said that the outstanding scripture when he first got born again was the teaching of Apostle Paul in Ephesians 2 from verse 11 which talked about the oneness that we have in Christ!
"This one new man was lost in the church! We saw Yoruba Christians and igbo Christians divided along the line of unbelievable political hatred!
"Whatever resurrected the enmity that Christ slew I cannot explain!
Whatever took over our minds to fail to understand that we were made to be one in Christ is unexplainable!
"I saw sons and daughters of God calling each other unprintable names in the name of politics!
"I remember when I first got saved and went to join a church verse 19 of that scripture was sang as a song which is always emotional whenever it is being sang"!
Akinyemi said that he saw Nigerian citizens and saints who took back strange identities and failed to see what God needed to do through the oneness of the church in Nigeria!
"I can only pray that God will bring them to the understanding that a child of God is beyond politics! It is all about the kingdom of God.
All the same, we still have steps to take to bring about healing and champion oneness that is needed at this time for nation building, he therefore advice all Nigerians to look out for ATS- After The Storm.
"I presume democracy supposed to be free, fair, and transparent but it is the other way round and when elections are not fair, open, and transparent, it is disenfranchising and shatters citizens' faith for nation building.
Police Officers Lament Over Unpaid salary Arrears,6 Years After Promotion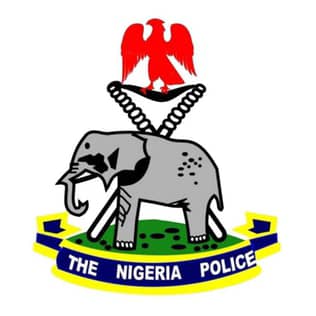 Police Officers Lament Over Unpaid salary Arrears,6 Years After Promotion
By Ifeoma Ikem
EXCLUSIVE: Some Junior officers of the Nigerian Police are lamenting over the inhumane and unfair treatment meted out to them that got promoted since 2017 from Sergeant to Inspector ranks without paid arrears.
They claimed that they are yet to receive their arrears while some of their mates were selected and paid.
Some of these selected officers earlier received thirty eight thousand naira as part payment and later on, another over hundred thousand within one month while many of them have not received any thing.
One of the officers affected(nameheld) told our correspondent that they were confused because some of them confirmed that they have gotten their arrears while majority of us had received nothing .
"We cannot continue like this, we are dying seriously, some officers who were promoted died due to health challenges while waiting to get the arrears to support their medication.
"Our salary is poor, with the hardship across the nation what we get at the end of month is not enough to take care of the family".
According to another source, 'some of us have contacted IPPIS which is in charge for the arrears both in Abuja and Lagos yet it has not resulted to anything good.
"In fact sometimes, when you call IPPIS no-one will pick your calls for the money we are supposed to benefit from while serving our Father's land: We are tired of the whole process and situations", he added.
The officers added that presently they don't know what to do over the arrears as the authorities claimed that no body is having issues with arrears.
"So now we no longer know who is lying or who will answer us, this is our rights, everyone of us has a family to care of, we go to work everyday without pay".
They said that sometime in January 2023, there was a circular on committee set up for any complaints on the above subject with the chairman as DCP Umar M. Hadeji.
They were also referred to the complaints unit for police account and budget office with a mandate to find a lasting solution but till date nothing has been done.
NAUB Holds Send-Off Dinner in Honour of Former Pro-Chancellor, Exiting Principal Staff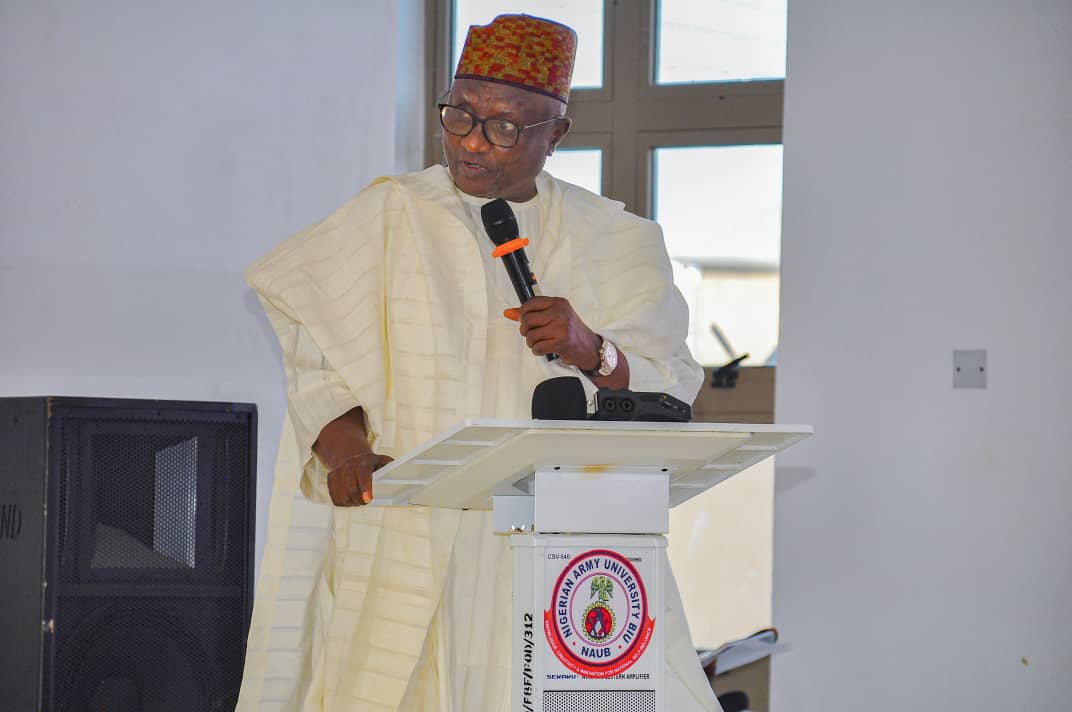 NAUB Holds Send-Off Dinner in Honour of Former Pro-Chancellor, Exiting Principal Staff
The Nigerian Army University Biu organized a send-off dinner in honour of the former Pro-Chancellor and Chairman University Governing Council Lt Gen TY Buratai (Rtd) along with exiting principal staff officers who have served the university in different capacities.
The Vice Chancellor of the university Prof Kyari Mohammed in his opening remarks said that the event was put together to "honour the honourables", describing the honourees as distinguished Nigerians who have served the University and are still contributing their quota to the progress of the nation at large.
The Vice Chancellor went on to eulogise Lt Gen TY Buratai (Rtd) the shining star from Biu who is now a household name across the nation. "We are honouring him for establishing a model university among many other very commendable achievements" Prof Mohammed said. Indeed, it is common sentiment that the former Pro-Chancellor of the University and out gone Chief of Army Staff deserves every adulation and recognition given to him for the mammoth impressions and legacies he has etched in the minds and hearts of many.
The Vice Chancellor also described the exiting Deputy Vice Chancellor (Academic) Professor Fatima Jafar Tahir as an uncommon kind of woman who has served the university from its early times. He disclosed that even at the time when the university underwent a turbulent patch, Prof Tahir rose to the occasion as the University Ag Vice Chancellor and steadied the ship. While commenting on her recent appointment as the Vice Chancellor of Bauchi State University Gadau, Prof Mohammed with a confident demeanour attested to her capacity to deliver as she is a more than capable hand.
The Vice Chancellor went on to describe the exiting Deputy Vice Chancellor (Administration) Prof Lawan Bala Buratai as an incredibly supportive hand to the university management. He added that Prof Buratai never shy away from responsibilities and has being an effective "filler" in the university.
Prof Mohammed also applauded the tremendous efforts of the exiting University Registrar Maj General SS Ibrahim and the exiting Director of Academic Planning Brig Gen PC Obilor in the just concluded accreditation exercise. The university underwent accreditation for over 30 courses and after a thorough and rigorous process, all courses submitted were given accreditation. In fact, at least 28 courses received full accreditation by the National Universities Commission (NUC). This is a feat never seen before in the history of accreditations in the country.
Earlier in his welcome address the Chairman Organizing committee Maj Gen MM Bunza appreciated the Special Guest of Honour HRH, Emir of Biu Alh Dr Mustapha Umar Mustapha II con and all invited guests for honouring the invitation. Maj Gen Bunza went on to appreciate the Emir for his fatherly advice, hospitality and commitment to the peace enjoyed in Biu and its environs.
Gen Bunza said, the University is also blessed with serene learning environment, guaranteed security as well as outstanding place of character moulding, these led to a continuous rise in enrolment rate of perspective candidates that desire to study in the university.
Speaking on behalf of the honourees Prof Tahir expressed gratitude to the University management for the honour. She attested that starting a new university an easy task, but they drew inspiration from the founding father of the university Lt Gen TY Buratai. Prof Tahir added that they are willing and open to serve the university in whatever capacity in the future.
Highlights of the event include presentation of award to the honourees, dinner, and group photographs.