Nigeria Dream Team VI loses to Colombia in Rio 2016 Olympic quarter-finals qualifier
Dream Team VI suffered their first loss at the male soccer event of the Rio 2016 Olympics, losing 2-0 to Colombia at the Arena Corinthians in Sao Paulo, Brazil, on Thursday morning.
Coach Samson Siasia prosecuted the game with a markedly changed side, bringing in Daniel Akpeyi, Kingsley Madu, Aminu Umar, Popoola Saliu and Ndifreke Udo in place of Emmanuel Daniel, Abdullahi Shehu, Imoh Ezekiel, Stanley Amuzie and Usman Muhammed.
Colombia stunned Nigeria four minutes into the match after the Dream Team sloppily gave away possession around the centre circle, allowing a Colombian attacker to float a sumptuous cross to captain Teofilo Gutierrez, who calmly converted from close range.
It was a goal that destabilised Nigeria, as Siasia's boys struggled to find their rhythm, and they were soon thanking goalkeeper Akpeyi for miraculously saving a point-blank header that seemed destined for the far right of the net.
But the Dream Team soon got hold of the free-flowing passing game that had served them so well in the tournament, and it wasn't long before a neat chance was fashioned out after a lengthy spell of dominance.
A smooth passing run ended up with striker Sadiq Umar gaining possession on the right side of the opposition zone. He would square the ball to a surging Oghenekaro Etebo, but he fluffed his lines in a manner uncharacteristic of the reputation he had earned for himself thus far in the tournament.
Nigeria bossed the play more as the match wore on, Mikel Obi orchestrating most of the offensive moves with such expertise reminiscent of the player he was at the World Youth Under-20 Championship in Holland in 2005. Still, the first half ended one-nil in favour of the South Americans.
Etebo spurned another close-range chance minutes after the restart, after Mikel's deft lob freed Aminu on the left. The Osmanlispor striker squared the ball to Etebo, but his delicate flick from a tight angle didn't work, and the Colombians profited from the ensuing goalmouth scramble.
Colombia went ahead in the 62nd minute,  Dorlan Pabon blasting home a penalty after Akpeyi fouled a Colombian attacker in the six-yard box at the end of a counter-attacking play.
Siasia tried to chase the game with a double substitution in the 70th minute, sending on Usman Muhammed in place of Popoola Saliu, and Imoh Ezekiel for Aminu Umar.
Yet, it was Colombia that missed a golden chance to go three goals up in the 72nd minute when Preciado controlled a precise lobbed ball to take out Nigeria's last standing defender but — with only Akpeyi to beat — inexplicably sent his effort wide off the far post.
The roving Stanley Amuzie was then brought on to replace Madu with 11 minutes left on the clock, but Etebo would be stretchered off three minutes later, meaning Nigeria saw out the remainder of the encounter with a man down.
The rest of the match was lacking in real attacking ability, leaving Colombia to run out match winners, booking their place in the quarter-finals behind Nigeria, as the Dream Team topped the group despite the loss.
Why You Should Patronize Oye's Food Place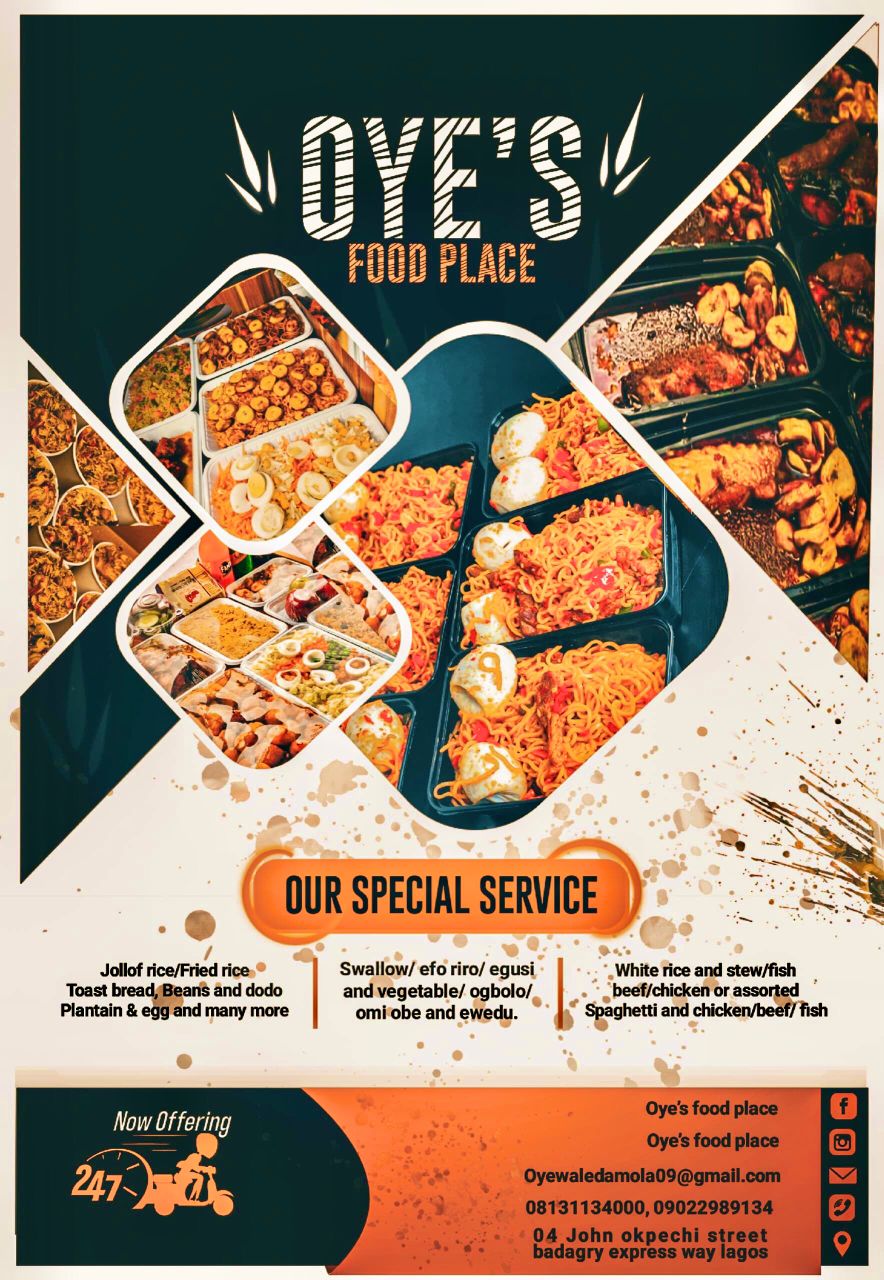 Why You Should Patronize Oye's Food Place 
Everyone deserves a good meal, especially after a hectic day at work. Oye's Food is the one-stop place to get delicious and nutritious food.
Run by Damola Oyewale, a gifted chef, Oye's Food prides itself in all kinds of food and soups both local and continental at the doorstep of your house. They take the stress off you and their delivery package is top-notch. That's why dignitaries prefer Oye's Food to take care of their food. A trial will convince you…
The Alternative Bank Delights Customers with Exclusive Seasonal Product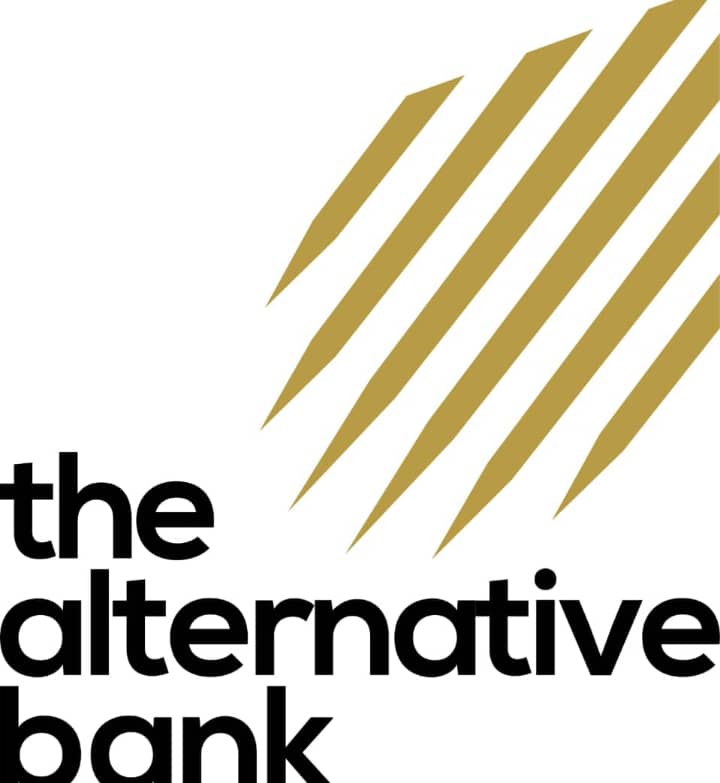 The Alternative Bank Delights Customers with Exclusive Seasonal Product
Ahead of the festive period, The Alternative Bank is offering customers an innovative financial product designed to enhance the holiday experience.
This pioneering solution – AltMall, allows individuals to instantly acquire desired items and pay in manageable instalments, freeing up funds for other essential needs.
AltMall provides customers unparalleled flexibility through deferred payment options, promising a seamless and stress-free shopping experience.
In an official statement, Mohammed Yunusa, Head of NIB Digital and Consumer Business at The Alternative Bank, acknowledged the challenging economic conditions and emphasized the bank's commitment to ensuring that customers can still enjoy the best of the season.
Yunusa stated, "The Alternative Bank recognises the economic challenges that may hinder many people from fully enjoying the festive season. In anticipation of this reality, we are proud to offer our valued customers a unique financial product as a solution."
"At The Alternative Bank, we understand the significance of family ties, reunions, and other festivities during this time of the year. With AltMall, we aim to provide a respite for our customers, enabling them to continue cherished traditions, regardless of the economic situation," he added.
AltMall is tailored for the modern consumer, providing access to the platform from the comfort of home or while on the go. Customers can conveniently choose deferred payment options aligned with their financial preferences, allowing them to savour their purchases while effectively managing their finances.
Yunusa highlighted AltMall's commitment to prioritizing customer convenience, stating, "AltMall gives our customers control over their purchases and payment schedules. Our platform ensures a seamless and user-friendly shopping experience, whether at home or on the move."
The Alternative Bank, known for its dedication to innovative financial solutions, reaffirms its commitment through AltMall. The product represents a significant step in redefining the intersection of finance and e-commerce, offering a unique shopping experience that combines convenience, variety, and financial flexibility.
As the festive season approaches, The Alternative Bank invites customers to make the most of AltMall, embracing a new way to shop online that aligns with their evolving needs.
ENDS
Why You Should Patronize dElite Couture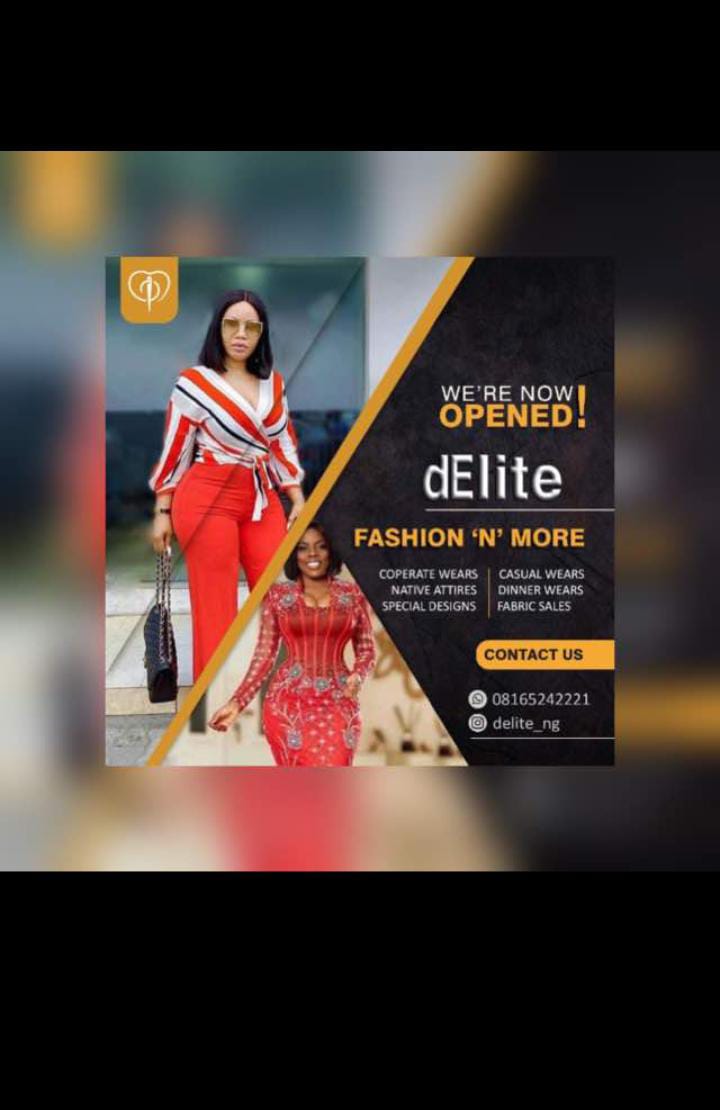 Why You Should Patronize dElite Couture
Arguably, one of the leading Couture in Nigeria is dElite Couture. Owned by delectable Oluwatosin Afeniforo, its a haven of fashion and more.
Known for trendy styles and quality services, celebrities and dignitaries are finding dElite as the place to be for top-notch fashion styles.
A trial is enough to convince anybody that dElite couture is the place to be where fashion is concerned.