Nigerian Embassy in Austria, Ahamefule and Dr Okonkwo: What went wrong? By Uzoma Ahamefule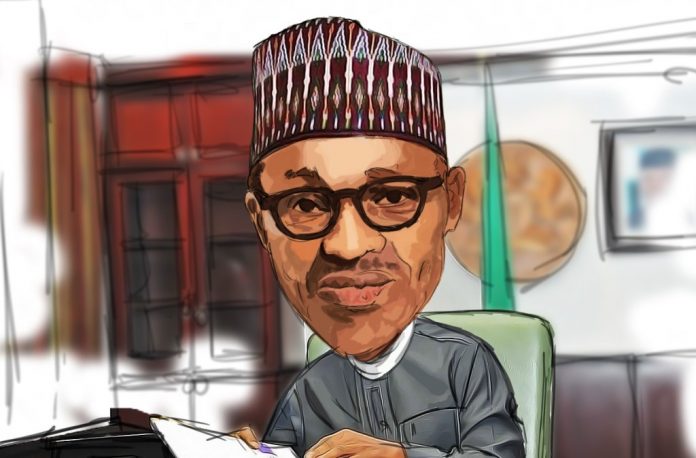 Nigerian Embassy in Austria, Ahamefule and Dr Okonkwo: What went wrong? By Uzoma Ahamefule
Introduction
This is the genesis of what caused confusion within the executives of the National Association of Nigerian Community Austria (NANCA), perplexed the Nigerian community in Austria to the shocking expose of the very high disappointing and poor quality leadership of Dr Jude Okonkwo, Thomson Oliha and the executives of the Nigerian ethnic leaders, and how they lowly mismanaged the complaints against "Mama put" (food vendor) inside the Nigerian Embassy hall in Vienna, the temporary seizure of one's telephone inside the embassy and the extra charges of €50 and €30/€100 by the embassy from every visa and passport applicant after paying the fees as stipulated online at the Nigerian Immigration Services website etc., and how issues were propelled by NANCA's incompetence to escalation.
Ordinarily the complaints and many that are to come are issues the executives of NANCA and the Nigerian ethnic leaders should have in unity championed themselves in the interest of Nigerians in Austria they were elected to protect supposedly, but no. Instead Nigerians are witnessing attacks on the image, integrity and reputation of the messenger – Uzoma Ahamefule – through their irrational and laughable communiqués of lies, and the intimidation and persecution of some concerned Nigerians by Ambassador S. D. Umar who unbelievably took their names to the Austrian police.
The silly mistakes ethnic leaders made with their communiqués were embarrassing. Some of them are well educated, lived long in Austria and are highly respected people in the society because of the positions they held in some international organisations like UN or are still holding in Austria, and ought to have known better that their actions of suspending Uzoma Ahamefule from NANCA is so shameful because he is not a member of NANCA. Again, that their announcement of restricting his movement is correspondingly awkward because it is not in conformity with the Austrian law, thus they do not have such power they arrogated to themselves to limit anyone's movement in Austria. 
My telephone conversation with Dr Jude Okonkwo, and the beginning of how issues escalated 
After my article, "Shocking: The waiting room of the Nigerian Embassy in Vienna, Austria, turns to a 'Mama put' joint" was published, Dr Jude Okonkwo called me. He told me that he was not against the content of what I had written, but that I should know that he was the president of Nigerians in Austria. And that he did not understand why I did not want to respect him. He said if it was because he was my friend, or because he was an Igbo man. I told him that I did not really understand how disrespect and being an Igbo man came in here. However, I asked him if he was aware that food was actually being sold at the embassy. He said he was not contesting that but that I should have respected him and come to him first as the Nigerian president to discuss the issue. I then told him that he was not the Ambassador and did not work at the embassy and therefore I did not consider it necessary to see him. I went on and explained to him that I had written the embassy – which I felt was the right place to contact – seeking the audience of Ambassador S. D. Umar to privately discuss on this topic and other issues like I had done with some past ambassadors, but had been ignored. Again, I told him that I did not owe him any explanation nor need his permission to air my view, and that what was important was that whatever I say or write should not infringe on the rights of others and should be true. And I requested if I could call him back because I could not continue. He agreed. 
I could not call him that day as I had promised but did so the next day. Immediately he picked my call, the first thing he asked was, and I quote, "Ahamefule, are you ready to apologize now?" And I asked him, 'Apologize for what?' He quickly said, "Okay. I know what to do. I will tell them that you are sorry." I again asked him, 'You will tell which people that I am sorry'? He replied that I should know that he was the father of all Nigerians here and that if there had been any problem I should have come to him first. I now said to myself that the situation was no longer a joke. Like the story of Nostradamus, "The man who saw tomorrow," I told him that from my years of reporting as a blogger, my experience told me that he sounded like one that would like to write a rejoinder. I advised him to please not to do that if my assumption of his plan should be correct. I told him to remember that in the past we had a similar problem here in Vienna with the then NANCA president and also the then ambassador and that it did not end well. It was only through the intervention of the then Foreign Affairs Minister late Ambassador Gbenga Ashiru – may his gentle soul rest in peace – that peace was restored between the ambassador and myself, while the then Nigerian ethnic leaders finished up what the minister started and brokered peace between the NANCA president and myself. It was one of the periods we had many ethnic leaders full of wisdom that commanded great respect – from Edo community to Ododuwa, Igbo, Rivers and Esan etc. I told Dr Okonkwo that I would not want a repeat of that again, and that if he had forgotten what had happened that he should please ask.
At this point he reluctantly but clearly told me that he had been under intense pressure. And I asked him, "Under pressure from who? You are not working at the embassy, you are not the spokesperson of the embassy, and you are not the ambassador, so, why should you be under pressure?" I told him that if he should be under pressure, it could imply that he was either perhaps seeking for help or favour from the ambassador or the embassy for that could be a reason he would be under "heavy pressure" like he said to take up the silly assignment of writing a rejoinder to an issue that had not concerned him, and if he should allow himself to be disgraced that I would help to disgrace him more. I then told him that from that moment he should never call me again unless it was something official because I could not trust him anymore. I made it very clear to him that what I wrote were facts that he himself should know, and no reasonable person argues fact, and anything he writes as a rejoinder would be lies and shameful. In his response at this juncture, he sounded very reasonable, and told me that I was very correct. "I am not working at the embassy. I am not the ambassador, and there should not be any reason for me to be disturbed," he said.
"Okay. I know what to do. I will organize a Zoom meeting inviting you and the ambassador. What do you think?" he asked me. I told him that I did not think anything because I was not part of his organization, therefore what I thought should be irrelevant. He should ask his group. But if he wanted to invite me for a Zoom meeting, he should send an invitation to me stating why he was inviting me, and if I found it worthy that I would respond, and we ended the conversation.
How I extensively tried to avoid the problem we are seeing today
After my discussion with him, I called someone I considered as his close friend in Sankt Pölten and narrated to him my telephone conversation with his friend Dr Okonkwo. I told him that I had advised Okonkwo not to write any rejoinder to an article that had not been addressed to him as a person nor to his office as NANCA president because anything he would write against the facts of what I wrote would be a glaring lie that would not be good to his image, and pleaded with him to kindly call him and advise him to retreat from the envisaged steps of writing a rejoinder. I also called the former NANCA President Nze Louis Asuzu, told him the same thing and equally pleaded for his intervention. He promised to call him and get back to me, which he did. I did not stop there. I painstakingly called seven other persons and also the Igbo Chairman Chris Ajuzie narrated the same conversation I had with Dr Okonkwo and begged them to intervene and persuade him to allow reasons to prevail. All my efforts to avoid the troubles and problems that are happening today were to no avail. 
How did I wrong Dr Okonkwo, NANCA and Nigerian ethnic leaders in Vienna?
Please, how did I – Uzoma Ahamefule – wrong the executives of NANCA, Nigerian ethnic leaders in Vienna (Igbo, Yoruba, Edo, Esan, Rivers), Dr Okonkwo and the Igbo Chairman Chris Ajuzie who is another tragedy of a choice as the Chairman of Ndigbo in Austria – which I will elaborate on later? 
Why should I be crucified?
Why should some names of Nigerians living in Austria who only amicably and lawfully sought the attention of Ambassador S. D. Umar to discuss the issues affecting Nigerians in Austria be badly projected and given to the Austrian police by the same Ambassador S. D. Umar? What did they do wrong? 
Uzoma Ahamefule, a concerned patriotic citizen and a refined African traditionalist, writes from Vienna, Austria.
uzomaah@yahoo.com
+436607369050 (Please, WhatsApp messages only)
Celestial Church Debunks False Reports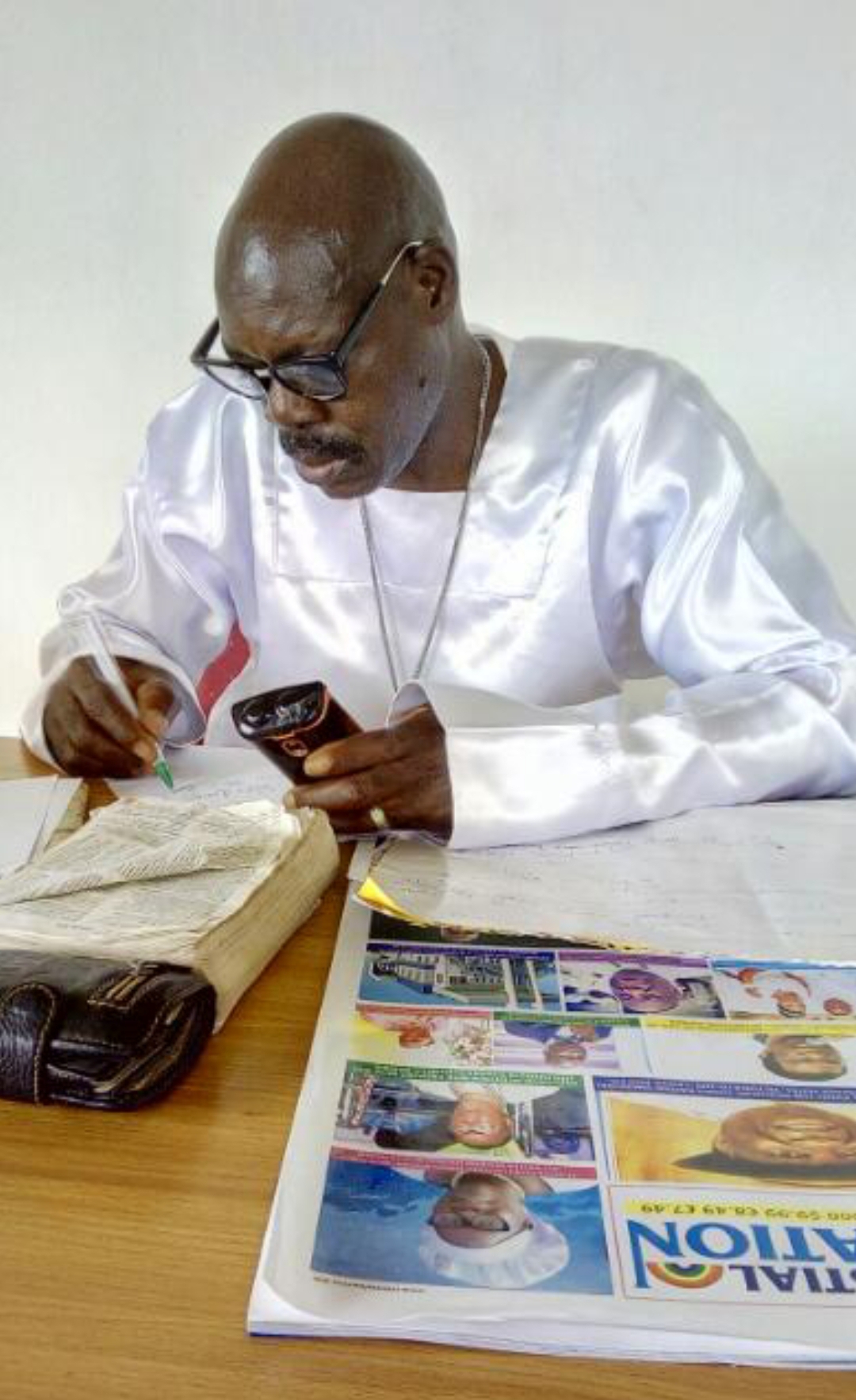 Celestial Church Debunks False Reports
Trailing Arson, Looting of Parish in Ajah
…as mob attempts to kill Shepherd and Assistant
Authorities of the Celestial Church of Christ have issued a statement to debunk false reports, including videos that some people have posted on the Internet aimed at tarnishing the image of the church, after tragedy struck at CCC Overcomers Parish, Oke-Ira Nla, Ajah, Lagos, which almost claimed the life the Shepherd, Venerable Superior Evangelist [Prophet] James Aso and his assistant, Senior Evangelist Ayotunde Oladipupo.
The parish was burned down by an angry mob that also broke in and stole church equipment and valuables, while the New Moon Service of Thursday, 1st June, 2023. The arson was triggered by the death of a Hausa man named Dogo who was contracted to evacuate the overflowing soak-away in the church premises. The deceased Hausa man also doubles as an Okada rider in the neighbourhood.
However, contrary to the false narrative making the rounds that the Parish was burnt because the deceased's body was mutilated and human parts removed for rituals. Below are authenticated truths as confirmed by the police, parishioners, non-Hausa neighbours and the official media spokesman of the Celestial Church of Christ, Superior Evangelist Kayode Ajala.
The Facts:
– The deceased Hausa man known as Dogo was quite popular in the neighbourhood and was known for the job of evacuating overflowing soak–aways. He also doubled as an Okada rider and it wasn't the first time he'd been paid by the parish for such jobs. This time, he was actually paid for the job three days before the unfortunate incident.
– Dogo himself chose to do the job on the night of Thursday, 1st June, 2023. This was while the New Moon Service was in progress and the Parish Shepherd in Charge of the Parish, VSE Aso James, was busy in the inner altar as he was the Service Conductor.
– While carrying out the job he was paid for, Dogo slipped and fell into the soak-away.
– The Assistant Shepherd of the Parish, Senior Evangelist Ayotunde Oladipupo, who was supervising Dogo's work immediately tried to rescue Dogo and in the process, he also fell into the soak-away.
– Church members alerted by the shouts for help abandoned the Service and began a rescue operation for the two people that had fallen into the soak-away. The lifeless body of Dogo was eventually brought out, while the unconscious body of Oladipupo was also brought out of the soak-away. Both of them were rushed to the hospital where the lifeless body of Dogo was pronounced dead.
– The family of the deceased Hausa man, Dogo, took custody of his remains with all parts of the body intact.
– The Police also attest to the fact that no part of Dogo's body was tampered with.
– The arson at the Overcomers Parish was carried out by an angry mob largely made up of 'area boys' and Okada riders who also attacked the Shepherd of the Parish, VSE Aso James, and inflicted grievous bodily harm on him.
– The Hausas in the neighbourhood are doing a house-to-house search, on a reprisal attack, looking for Celestial Church members with the intention to harm them. Many C.C.C. members in the neighbourhood have since abandoned their homes and gone into hiding.
– VSE James Aso (Shepherd) and Senior Evangelist Ayotunde Oladipupo (Assistant Shepherd) are presently hospitalised and in critical condition.
Members of the public should disregard any other narrative meant to tarnish the name and image of the Celestial Church of Christ Worldwide.
The Celestial Church of Christ is a Bible believing church focussed on evangelizing the world through the proclamation of the word – the good news of the Messiah Jesus Christ and of the Kingdom of God; in the mighty name of Jesus Christ, proclaiming deliverance to those bound by the shackles of Satan, healing the broken-hearted, the sick, the deformed, restoring hope to the hopeless and those who are bound, while reinforcing the faith of all – both feeble and strong in the unfailing righteousness and faithfulness of God Almighty and Jesus Christ, the Lord and Saviour.
BREAKING! Gunmen Attack Kogi Governor, Yahaya Bello, Several Injured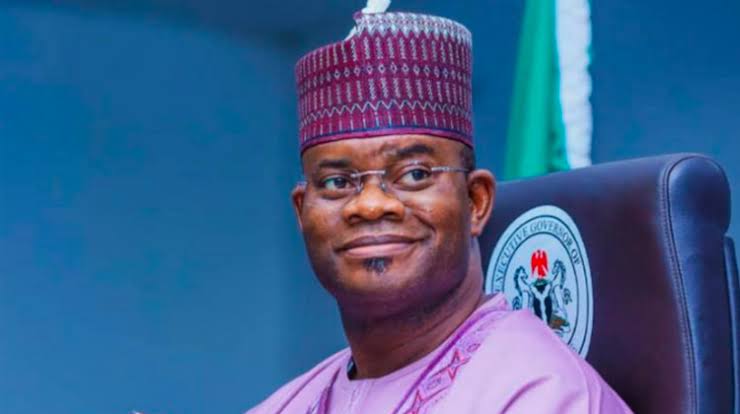 BREAKING! Gunmen Attack Kogi Governor, Yahaya Bello, Several Injured
Sahara Weekly Reports That Governor Yahaya Bello of Kogi State escaped death by whiskers when his convoy was blocked and attacked by people believed to be supporters of Alh. Muritala Yakubu Ajaka at about 12.30 hours on Saturday.
The attack took place near the Naval Base, a few kilometres from Lokoja town.
It was reported that the convoy of Muritala Yakubu Ajaka, having sighted that of the Governor, reportedly blocked the road while some of his armed thugs started shooting sporadically at the Governor's convoy.
A Tundra branded with the logo of the SDP and with SDP flags also blocked the Governor's vehicle and occupants of the SDP-branded Tundra were armed with rifles and short guns.
Confirming the incident, the state Commissioner for Information and Communication, Kingsley Fanwo, said there is no cause for panic as the Governor is in high spirits.
"Some security aides and other aides attached to the Governor sustained some degrees of injuries and have been rushed to medical facilities for medical attention.
We urge the people of Kogi State to remain calm as security agents are in full control to ensure the arrest of the hoodlums behind the attack.
"The State Government will ensure that law and order are maintained as the attackers will be brought to justice," he said.
Governor Bello warned that no APC member should involve in any reprisal attack as insecurity from any quarter will be met with stiff penalties
How Pro Kingsley Accurately warmed About India's Train Crash 
How Pro Kingsley Accurately warmed About India's Train Crash 
Sadly, June 2023 started on a scary note as over 260 people died and over 1000 injured as three trains crashed in
India's
eaten Odisha state.
However, while the world expressed shocked over the unfortunate incident, One man who was not surprised was Prophet
Kingsley Aitafo
. The amible clergy during his monthly prophetic warnings said God told him June will start with scary incidents.
And to confirm this Sadly, at least 261 people have been killed and 1,000 are injured in a crash involving three trains in India's eastern Odisha state.
One passenger train derailed on to the adjacent track and was struck by an incoming train on Friday, also hitting a nearby stationary freight train.
A massive recovery operation is under way, after hundreds of emergency workers searched the wreckage.
The cause of India's worst train crash in over 20 years is not yet clear.
Officials say several carriages from the Coromandel Express, travelling between Kolkata (formerly Calcutta) and Chennai (formerly Madras), derailed at about 19:00 (13:30 GMT) in Balasore district after hitting a stationary goods train. Several of its coaches ended up on the opposite track.
Another train travelling in the opposite direction – the Howrah Superfast Express travelling from Yesvantpur to Howrah – then hit the overturned carriages.
"The force with which the trains collided has resulted in several coaches being crushed and mangled," Atul Karwal, chief of the National Disaster Response Force (NDRF) told ANI news agency.
More than 200 ambulances and hundreds of doctors, nurses and rescue personnel were sent to the scene, the state's chief secretary Pradeep Jena said.
Sudhanshu Sarangi, director general of Odisha Fire Services, had earlier said 288 had died.
All trapped and injured passengers have been rescued. It is not clear how serious the injuries of those taken to hospitals were.
Work to restore the site of the crash begun, India's South Eastern Railway company said on Saturday.