Nigerian Embassy in Austria corruptly charges extra €50 from every visa applicant, €30 for passport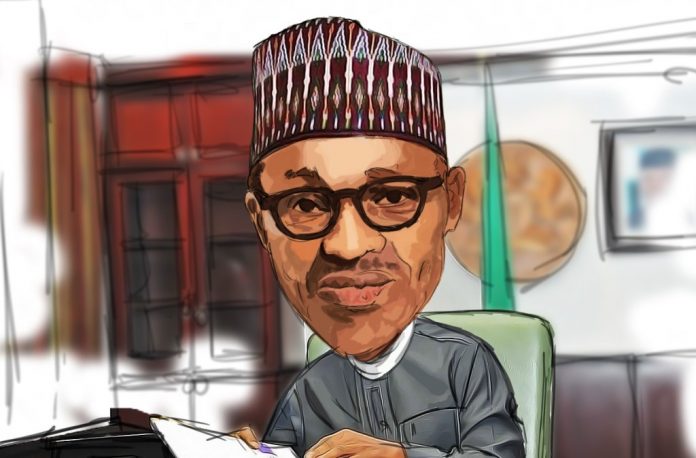 Nigerian Embassy in Austria corruptly charges extra €50 from every visa applicant, €30 for passport 
·      

Stops Nigerians from going into the embassy with cell phones
·      
POS installed at the embassy as a conduit pipe of corruption
An open letter to President Buhari, National Assembly/House of Reps. Members, Foreign Affairs Minister, and the Acting Comptroller General of the Nigeria Immigration
Written by Uzoma Ahamefule
Introduction
The incredible way Nigerians are being treated at the Nigerian Embassy in Vienna, Austria is shocking and embarrassing. This is an opinion article based on a private investigation that is grounded on facts. Nigerians have complained bitterly against exploitation and maltreatment, and the ugly situation has been integrated so much into the system that everything looks normal. As a Nigerian living in Vienna, Austria, my mission here is just to draw the attention of the Federal Government of Nigeria to our plights. 
According to one of the famous quotes of Martin Luther King Jr., "There comes a time when one must take a position that is neither safe, nor politic, nor popular, but he must take it because conscience tells him it is right." My mind and brain clashed severally on the exposure of the exploitation and criminality going on inside the Nigerian Embassy in Vienna, Austria. But like Prof. Wole Soyinka said, "The man dies in all who keep silent in the face of tyranny." My impetus and courage are driven from the fact that my convictions are bigger than my fear – because Nigeria will be great if we all do our part.
Consequently as a true patriot, I am compelled to add my voice in solidarity to the cries of Nigerians in Austria who dearly crave for the urgent attention of the Nigerian government to end the disgrace, manipulation, intimidation, fraud, and the neglect they have been subjected to for a long time unchallenged at the Nigerian Embassy in Vienna, Austria. According to the complaints, the conduit pipe of the evil this time is mainly orchestrated via visa and passport applications – code named "Administration fee".
When one applies for a Nigerian visa online, one goes through all the processes, pays the money as the website of the Nigeria Immigration Service stipulates, and the person is instructed to take specific required documents and proceed to the Nigerian Embassy for the visa. But when one gets to the embassy and submits the documents, surprisingly one is not given the visa as directed, rather a fraudulent transfer slip of €50 – claimed by the embassy to be an administrative fee – is given to that applicant to go to any nearby bank and pay into an account allegedly and boldly written to belong to the Nigerian Embassy in Vienna. If one does not pay this money the person will not be given the visa. It is equally the same thing with the international passport. After the payment online, one must pay extra €30 at the embassy if the person is living in Austria, otherwise it is €100, or else the person will not be attended to. 
One of the bank accounts these monies were paid into was opened on 09.08.2021 at Bank Austria, with the account number AT64 1200 0515 7402 311. Wherever the monies were paid before then would be worth investigating. The account was later closed sometime in March 2022, and was simultaneously replaced with installed POS inside the embassy. Currently, the POS is what people are using to pay the imposed extra €50 and €30/€100 administration fees by the embassy for visa and passport applications. Closing and reopening accounts several times in the same bank in a developed country like Austria that has a working society is an indication that something is wrong.
Following are other fees that equally go into the same account (attached is a screenshot info of the "Administrative Charges" from the embassy's website before it was removed): (1) "Temporal Work Permit cable Visa endorsement fee €100," (2) "STR Visa endorsement fee (per document) €200", (3) "Urgent collection subject to approval by Minister (C&I) €50", (4) "Lost Passports €200", (5) "Change of names due to marriage €50", (6) "Applicants from other passport issuing countries (in addition to other regular charges) €100", (7) "Processing of applications for renunciation of citizenship €300", (8) "Endorsement of Business Documents €200", and (9), "Attestation of documents €40." Reliable information from an impeccable source is that these proceeds – between €30,000 to €44,000 – are not honestly remitted to the Federal Government. 
Besides the POS payment there is also the possibility to pay other so-acclaimed administrative fees by the embassy at the bank. Attached is a bank transfer slip given to a person by the embassy for two persons' visas to be paid into the purported embassy's account with the number AT12 1200 0100 2182 8982 at Bank Austria.
The ambiguity and the questions hereare:Is the Nigerian Immigration officially aware of this very €50 (equivalent to N38,000) and €30 (around N23,400) extra visa and passport charges? If yes: do the monies paid go into the account of the Federal Republic of Nigeria or to some pockets of a few privileged individuals? If indeed it is truly true that the money actually goes into the Nigerian Government's account: why is it not possible that one can also pay this extra monies online at the same time one is equally paying for the visa or passport fee? Why are the charges not stated like other fees at the website of the Nigeria Immigration Service as one applies? Why was it difficult and considered not important to inform people that they would be required to pay extra €50 and €30/€100 for administrative fees at the embassy like they were informed on what they need to bring to the embassy – if the monies were appropriate and not corruptly inserted in the process? Is the Federal Government of Nigeria aware of the monies that are currently going through the installed POS at the embassy?
For how long shall many of our leaders continue to treat us like animals – torment, oppress, disgrace and humiliate us everywhere, every time and at every little loophole they see, both home and abroad? Evil does not know ones religion or tribe. We all suffer it. So, when can we as Nigerians forget our differences and come together against oppression, corruption, repression and injustice etc. and say in unison that enough is enough without sentiments?
Furthermore fellow Nigerians, it is essential to also let you know that so many Nigerians who went home for the 2022 Christmas holiday were heartbroken, because they were exploited, frustrated and subjected to abuse by the embassy officials due to their inefficiencies. How? Many who had applied and had paid for visas to travel to Nigeria either lost the money they had paid for air tickets or had to pay extra for rebooking because the embassy failed to give them visas on time, with flimsy excuses of lack of "visa sticker." Must we always be maltreated and exploited like this?
The sad one currently again is that, no Nigerian is allowed to go into the Nigerian Embassy in Vienna, Austria with mobile phones. Why? At first, they started compelling visiting Nigerians to off their cellphones before being allowed into the embassy, and they have now graduated to the point of not allowing anyone to go in with a cellphone. Everyone must deposit his/her cellphone with the receptionist, or else the person is denied entry. What is all this? What is there – inside the embassy – to hide? Are we the only embassy in the world? Why are they afraid of their own shadows? The cellphones could at least help many who wait at the embassy for a long time to interact and keep them busy. But who cares how the people feel? That one cannot be reached or make calls while inside the embassy is heart breaking and very sad. But the reasons for this awkward and inconsiderate decision are obvious. Aptly, they want to avoid Nigerians taking photos or making videos of their embarrassing conduct and the waiting room of the embassy they have shamelessly turned to a restaurant of Jollof rice and a pepper soup joint, and a below standard of a dirty restroom that is an eyesore. Otherwise what else?
Nigeria is a country where ugly and despicable things could be made to look normal especially if highly placedpeople are involved. My heart bleeds. Consequently, I protest on behalf of concerned Nigerians in Diaspora and appeal to the Commander in-Chief of the armed forces, the Federal Republic of Nigeria, President Muhammadu Buhari to please come to the aid of Nigerians in Austria via the Foreign Affairs Minister, Geoffrey Onyeama whose bulk of these complaints directly fall on his desk and in conjunction with the Acting Controller General of the Nigeria Immigration, Isah Jere Idris – to please urgently and sincerely react efficiently to the moan of the aggrieved Nigerians for the benefits of all. We plead for official investigation into the unscrupulous and indecent activities and corruption going on at the Nigeria Embassy in Vienna, Austria, and demand immediate stop to them. It is incredible. Perhaps, the case is equally not different in other Nigerian Embassies around the globe and the investigation should be comprehensively extended. We are watching.
Unbelievable things are happening under this Nigeria Embassy in Vienna, Austria that are yet to be revealed, and when they are, they will shock the entire world.
God bless Nigeria.
Uzoma Ahamefule, a concerned patriotic citizen and a refined African traditionalist, writes from Vienna, Austria,
uzomaah@yahoo.com
+436607369050 (Please, WhatsApp messages only)
LAGOSIANS Calls for Removal of INEC Resident Electoral Commissioner over alleged bias against Igbos in Lagos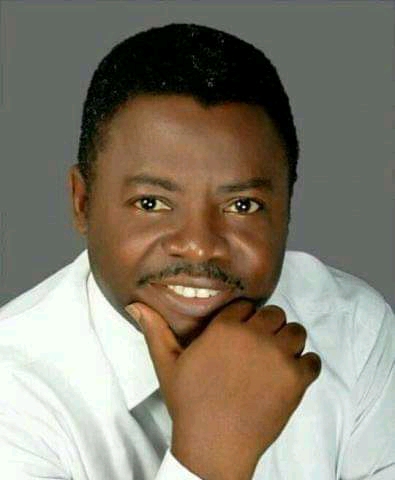 LAGOSIANS Calls for Removal of INEC Resident Electoral Commissioner over alleged bias against Igbos in Lagos.
By Ifeoma Ikem 
A group known as Leaders After God's Own Spirit Initiating A New State, LAGOSIANS, have called for the immediate removal of
INEC REC
, Segun Agbaje, following reports of a statement he made during a live TV interview on Channels where he gave reasons why people in Okota, Oshodi Local Government Area, cannot get their PVCs and inferred that the
Igbos
in the area were immigrants.
A statement by the Convener of the group, Dr. Bolaji O Akinyemi which was titled: Conspiracy against Democracy: INEC REC; Segun Agbaje's Outburst, Other Matters Arising, accused the INEC REC of being complicit in a plan to disenfranchise Igbos in Lagos.
"in a reckless political communication known only with thugs, he made it clear that the reason they cannot have their PVC is because many of them are from the South East part of the country, inferring that they are immigrants."
The group also alleged that there is fear in Lagos about a possible repeat of the Inconclusive election as it happened in Osun 2018 governorship election while Agbaje was the INEC REC at the time before his redeployment to Lagos.
"One could possibly have overlooked his transfer to Lagos as an internal issue to which the commission has right to, but not after his uncharitable comment about Igbos in Lagos. On moral grounds, Segun Agbaje should by now be on his way out of INEC without a petition or protest. Agbaje is a stigma on the integrity of the Mahmood Yakubu led INEC. INEC Chairman can't keep a tribal bigot and nepotistic personality in his system and keep the integrity of his organization," the statement read.
The group while dismissing any planned protest against the fuel and cash scarcity which it said is being instigated by those who crushed the #ENDSars protest in Lagos using the army, however asked LAGOSIANS to rise against what it called injustice meted against the Igbos in Lagos.
The statement said: "The only protest acceptable for now is Segun Agbaje must go! Our only hope for a better and greater future is the grand national protest scheduled for the 25th of February 2023! Our placards being our PVCs, anything that will compromise the system to oversee a free and fair election must be gotten rid of.
Agbaje has done it before and by his comment on the Igbos, the signs are obvious of what he is capable of. If Igbo will votes in Lagos, and their votes will count like that of every other tribe, then Agbaje must not remain INEC Resident Electoral Commissioner in Lagos state," it added.
Dr. Akinyemi who is also the Convener of the Apostolic Round Table, while appreciating the endurance of Nigerians affected by the economic woes occasioned by scarcity of cash and fuel, also encouraged registered voters to ensure they collect their PVC in order to vote in the election, adding that any attempt to manipulate the polls should be met by the mother of all protests.
"Be prepared for pay back with figures beyond their manipulations and if in conspiracy with INEC, they serve the BVAS breakfast after the people's victory as they did in Osun recently, then the mother of all protests can follow but till then, Segun Agbaje must go! We will cast our votes, ensure it is counted and our elected President announced, inaugurated and running the country!"
Valentine Bash: As He dey Hot! Oritsefemi and your Boy SEIDU are set to light up Roseview court hotel & Apartment as it celebrates its 12th Anniversary and special St. Valentine's day  Celebration.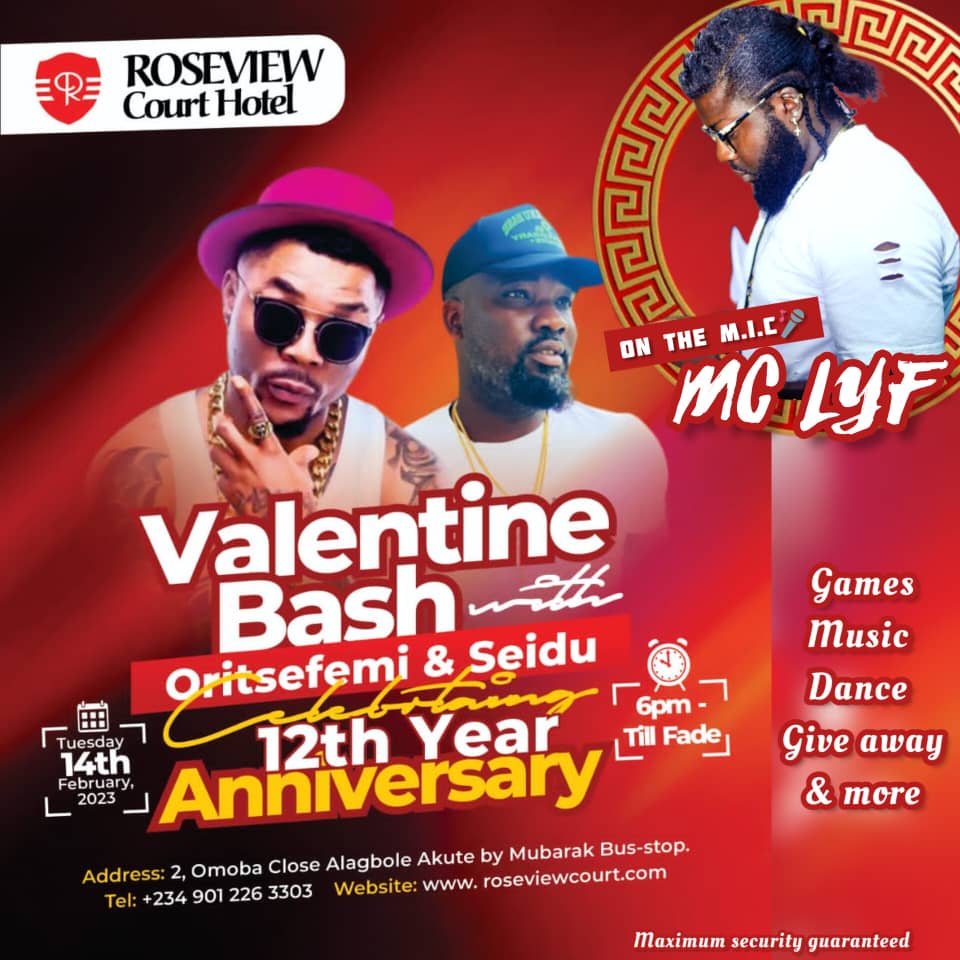 Valentine Bash: As He dey Hot! Oritsefemi and your Boy SEIDU are set to light up Roseview court hotel & Apartment as it celebrates its 12th Anniversary and special St. Valentine's day  Celebration.
All road leads to the renowned hospitality outfit,  Roseview Court Hotel & Apartment situated in the Alagbole Akute  Ogun state Nigeria. As their mission statement connotes  "hospitality unspeakable @budget price" Roseview court is synonymous with all-round top-notch service in hospitality.
The outfit is set to mark its 12 years anniversary of Scintillating hospitality services at budget price  to all its customer across the world.
According to its public relations officer, famous double wahala crooner will be performimg live along side your boy SEIDU and other major artiste across the country to celebrate its 12 years anniversary,  and lovers day on valentine.
At a media parley with the press on  line up of activities  to celebrate the outfit 12 years of service,  The  chairman of Roseview Group Hon.Bemigho Eyeoyibo said we are very happy to celebrate our 12 years of good service to our numerous clientele,  though the entire globe with Nigeria not an exception  is experiencing a downtime especially in the hospitality industry but we still keep and maintain our standard all glory to God,  Roseview  Court Hotel & Apartment today can compete with any Hotel around the world when it comes to modern hospitality service,  we have been able to give our service above board,  this explains it is a yearly ritual to celebrate our customers.
Programme lined up includes dance,Karaoke,games,raflle draw,drinks,candle light dinner amongst other freebies.The celebrations will also herald the launching of our new 3 bed apartment wing.
Tinubu hails Nigerian Governors over Supreme Court ruling on CBN Naira Swap policy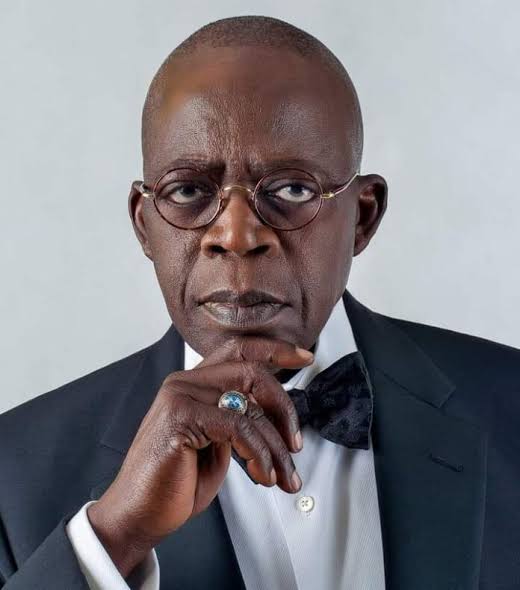 Tinubu hails Nigerian Governors over Supreme Court ruling on CBN Naira Swap policy 
All Progressives Congress Presidential Candidate, Asiwaju
Bola Ahmed Tinubu
has hailed the Governors of the 36 states for standing on the side of the Nigerian people over the
Central Bank new Naira
and cashless policies that have subjected the masses to pains.
According to Asiwaju Tinubu, the Governors especially the APC Governors who instituted the suit against the CBN and Federal Government at the Supreme Court acted well on behalf of the hapless Nigerians who have been made to bear the brunt of Naira redesign policy that has been poorly implemented.
The Supreme Court on Wednesday morning in a law suit brought before it by the governments of Zamfara, Kogi and Kaduna States gave an interim injunction against the CBN and Federal Government,  allowing the old N200, N500 and N1000 to remain legal tender beyond February 10 deadline until the case is fully disposed.
Following  the apex court ruling, Asiwaju Tinubu noted that the governors  have saved the country from  a needless political and economic crises and miseries which have clearly become the unintended consequences of the monetary policy of the apex bank.
Asiwaju Tinubu noted that the Supreme Court ruling coincided with the advisory of the International Monetary Fund urging for the extension of the deadline for the swap of the old naira notes, going by the problems being experienced across the country in getting the new notes.
"I want to salute the courage of our Governors and most especially the Progressives Governors in APC who acted to save our country from avoidable and dangerous political crises and social unrest which the Central Bank policy on new Naira notes has brought on our country.
"Our country was dangerously careering toward anarchy and political and economic shutdown.  But with the Supreme Court interim ruling our country has been pulled back from the precipice. We thank our Supreme Court Justices for ruling wisely on the side of the people who have been subjected to undue agony and pains since this policy was announced.
"The Federal Government and relevant stakeholders can now sit down and work out better framework on how to proceed with the new policy without causing any social and economic disruption and inconvenience to our people. We have examples of other countries that have successfully and seamlessly changed their currencies to learn from.
"Those countries give a long time, at least 12 months to effect the currency change. They do not engage in CBN-like Fire Brigade approach.
"We have seen how a good policy can be poorly implemented to cause unintended problems for the people who should be the beneficiaries. While lessons have been learnt, we must now move on as a country and people with a Renewed Hope for a better tomorrow.
"The sole aim of my running to be the president of our country is to make life better and more abundant for our people and this is an ideal for which I will remain eternally committed to."
Asiwaju Tinubu called on the CBN to ensure that the Supreme Court ruling is effectively executed by taking all necessary steps to (i) ensure sufficient availability of Naira notes (whether old or new) and (ii) properly sensitising the public on the ruling and the consequent validity of old Naira.