Nigerian Prophet, Primate Ayodele Reveals The Next Governor Of Cross River State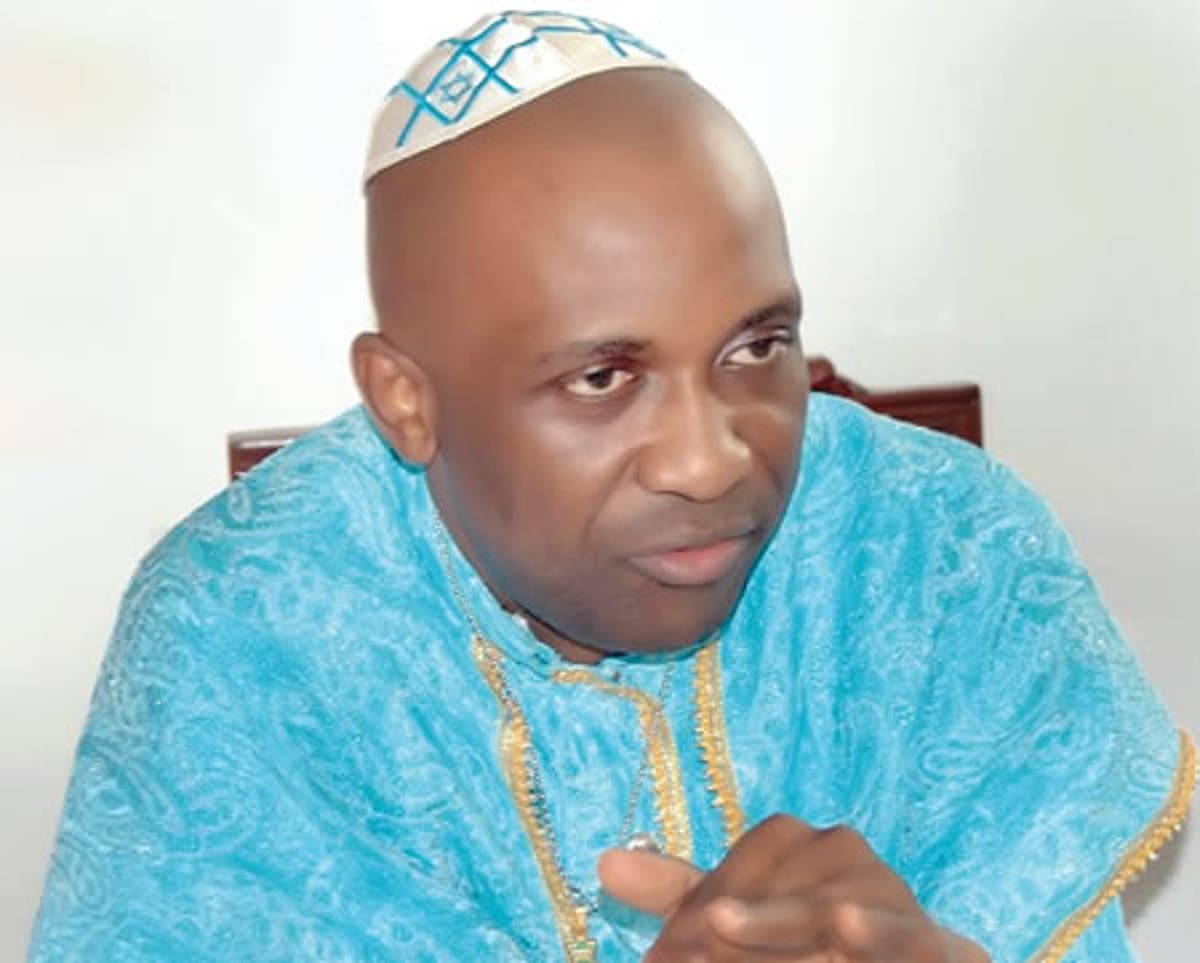 Nigerian Prophet, Primate Ayodele Reveals The Next Governor Of Cross River State
The Leader Of INRI Evangelical Spiritual Church, Primate Elijah Ayodele has revealed the next governor of Cross River state ahead of 2023 general elections.
The man of God made this revelation during the altar dedication of Word Diet International Gospel Church, Calabar owned by Popular prophet, Apostle Omotosho Tope Joseph (OTJ). The church is currently one of the biggest in the state with a proposed 25,000 capacity due to the multitude that throng the premises.
Primate Ayodele started by congratulating Apostle Omotosho Tope Joseph on the mind blowing dedication of the church, while praying that God increases the man of God. He noted that OTJ will become one of the greatest prophet in Nigeria and adviced him to continue loving God with all his heart.
While speaking on Cross River State, He explained that the state is blessed but poor management isn't letting it reach full actualization. He stressed that the state isn't moving as it should despite the fact that God has blessed it.
He revealed that 2023 governorship election in the state will determine a lot of things in the state and if the wrong people are chosen, nothing will be right in the state.
He advised political parties on the choice of their candidates as he normally does, stating that the All progressive congress (APC) should choose among  Engr. Ben Akak and Senator Prince Bassey Edet Itu and Sen John Owan Enoh.  For PDP, he advised them to choose between Senator Gershom Henry Bassey and Senator Sandy Onor.
''Cross river is a blessed state but it's not moving as expected, God has blessed the state but poor management is leading the state nowhere''
''Before the state can move on, power has to be in the hands of the right person. 2023 is another opportunity for the people to make their choices, if the wrong people are allowed to rule, it will become worse for this state''
'' In 2023, the governorship election in this state will be tough but the will of God will be done. For the All progressive congress, if they want to win, they should choose between Engr. Ben Akak and Senator Prince Bassey Edet Itu. For PDP, they should choose between Senator Gershom Henry Bassey and Senator Sandy Onor''
''It is in the destiny of these people to become governor of this state, if they are supported and chosen by their parties, any of them will become the next governor''