NUJ chairman, Wole sokunbi to host Nigerian bloggers in lectures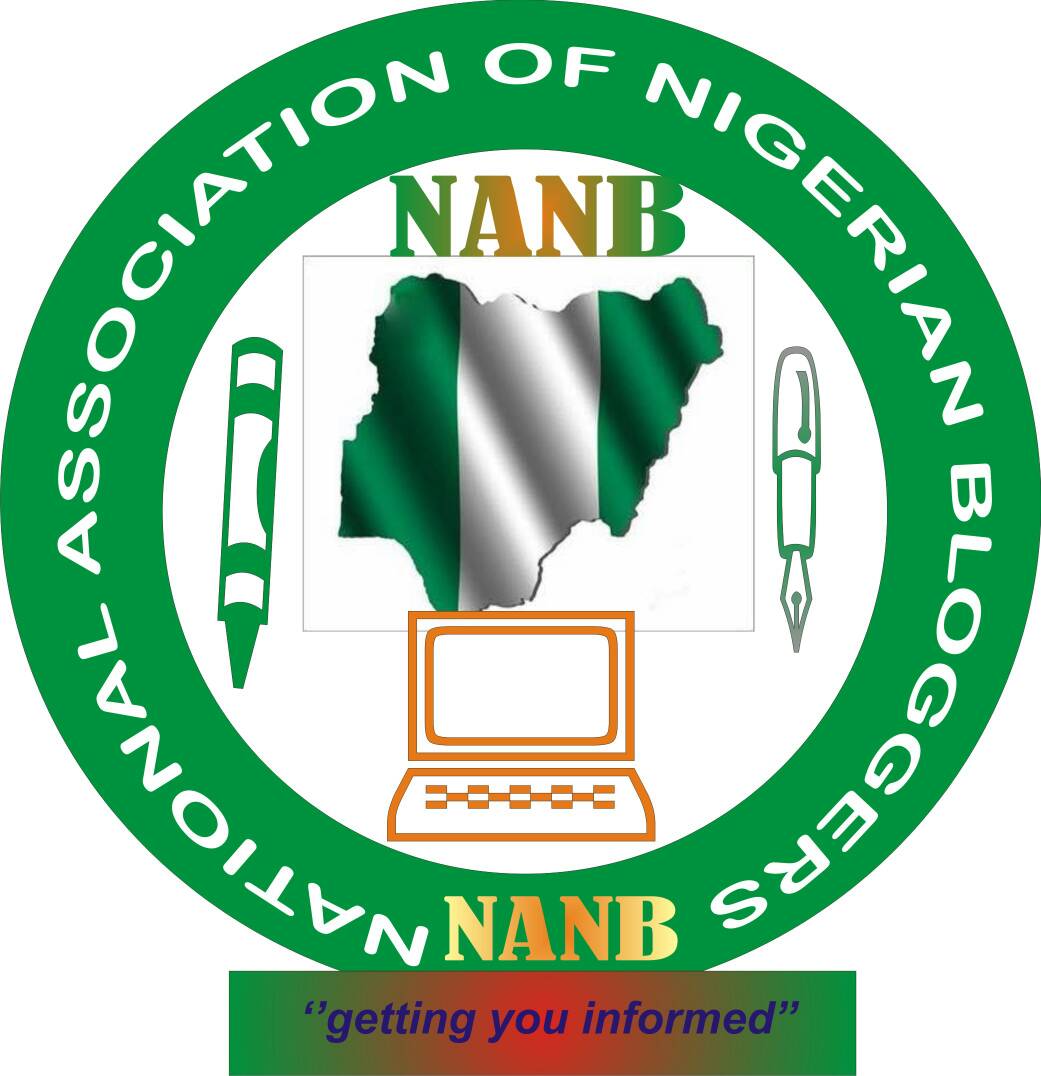 ​Information to All Bloggers

Nigeria Union of Journalists NUJ in Conjunction with National Association Of Nigerian Bloggers NANB presents a day lecture
Tagged:The New Media: "Bloggers, a viable tools to Nation Building"
Lecturer: Comrade Wole Sokunbi, NUJ Chairman, Ogun State
Date: 18th of December 2017
_*Venue:NUJ Secretariat, Oke-Ilewo Abeokuta Ogun State*_
_*Time:1:00pm prompt*_
_Join the Association by calling the digit below…_
*For more information and details, call Ayomideji on 08139267127*
*" NANB… Getting you informed"*_
GLOWFUX Concert '22: FANAFILLIT set to host 1,000 children and adults to a fiesta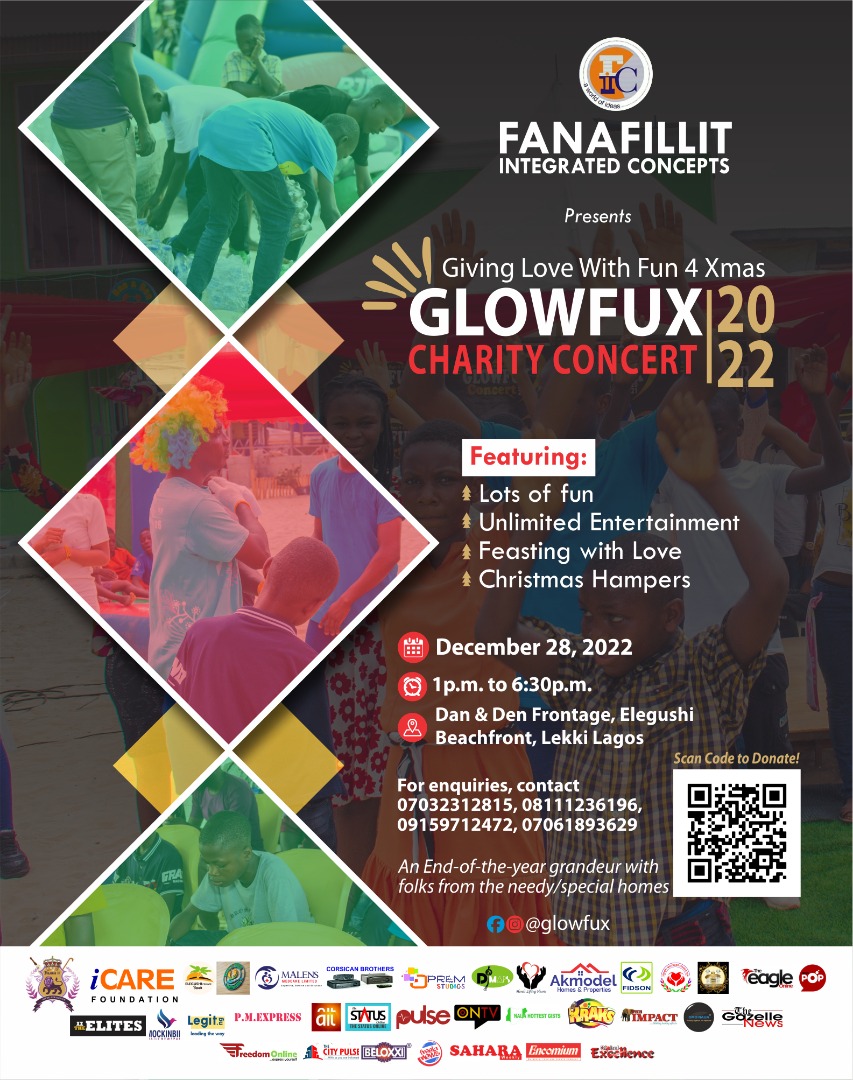 GLOWFUX Concert '22: FANAFILLIT set to host 1,000 children and adults to a fiesta
The organizers of the annual GLOWFUX Charity Concert, Fanafillit Integrated Concepts, have announced their plans to host not less than 1,000 adults and children from special homes across Lagos State. This was contained in its official statement made available to the press on Friday, to announce the official commencement of activities for the annual end-of-the-year social intervention event.
According to the statement signed by the Project Coordinator, Miss Margaret Ngonadi, this year's edition marks the 7th edition of the impactful project and the second time of spreading its tentacles across Lagos State. "As we aim to again host children from special homes like orphanages, rehabilitation centers, less privileged homes, and homes of people with special abilities, we are not going back on our promise last year to make this glamorous event statewide", the statement reads.
Reiterating their commitment to the project, the organizers stated that they look forward to giving everyone a funfilled, exciting, and memorable experience at this year's edition of the GLOWFUX Charity Concert which is slated to hold on Saturday, 28th of December, 2022 at Dan & Den Arena, Elegushi Beachfront, Lekki, Lagos.
"The general public is welcomed to celebrate with our VIP guests who will be joining us from several orphanages/special need homes across Lagos State. Admission to the event is strictly by registration through the GLOWFUX registration link and invitations to some members of the public. However, all members of the public attending the event are encouraged to come with gift items as that's part of the criterion for clearance at the entry point", a part of the statement read.
On the content of the event, the organizers assured that this year's edition of the GLOWFUX Concert promises to feature an avalanche of entertainment, gifts, food and drinks for all. "While we already have on board some notable entertainment practitioners like Kemi Stone, Da'Fresh Olorin, Vanessa Jones, Ogbono, TalkTalk, Princephelar, Meyrah, Maryjane Dawn, FKM, Dharnniella, we are working on more popular brands and entertainment practitioners to merry with the children and make them experience the overwhelming joy of the end-of-the-year festivities. Notable amongst entertainment brands we are in talks with are Prince Jide Kosoko, Funsho Adeolu, Bimbo Akintola, Yemi Blaq, Shushu Abubakar, Yinka Alaseyori and a host of others", said the project coordinator in the release.
Also, the organizers announced the introduction of a new award category to its GLOWFUX Hall of Charity Award Category which is tagged GLOWFUX Charitable Corporate brand of the year to recognize and celebrate Corporate Brands whose charitable endeavors have impacted their immediate community.
The organizers of the GLOWFUX Charity Concert encourage the general public to join the cause as they set to put smiles on the faces of 1000 Special Children through donations and by attending the events with gifts.
GLOWFUX (Giving Love With Fun for Xmas) is an annual end-of-the-year charity concert that brings together children from orphanages/special need homes across the state for an unusual end-of-the-year celebration with the general public.
The last six editions of the GLOWFUX Charity Concert have recorded myriads of impact across the State with about 1,500 children from several special homes (government-owned and private-owned) as beneficiaries.
In addition to existing brands like iCare Foundation, Hands Lifting Hearts Initiatives, Corsican Brothers, Elegushi Royal stool, MALENS diagnostics, Headway Events, DJ MAPS Productions, OPREM Photography and NSNF who have always been part of the project, other notable being considered to come on board this year's edition includes Fidson Healthcare, Beloxxi Biscuits, Dano Milk, Unilever Nig, Seniors Wellbeing Foundations, AkModel Properties, Hypo, Dan & Den Lounge, Germane Auto and SIFAX Group.
The media supports for this year includes AIT, KRAKS TV, Legit.ng, Pulse.ng, thestatusng.blogspot.com theeagleonline.com.ng, thegazellenews.com, newspop.com, mockinbird.com.ng, omonaijablog.com.ng, freedomonline.com.ng, Hottestgistinnaija.com, Encomium magazine, YES! International magazine, theelitesng.com freedomonline.com.ng, thecitypulsenews.com, Global Excellence magazine, saharaweeklyng.com freelanews.com theimpactnewspaper.com
Inquiries on the partnership, support, and donations can be forwarded to any of the following contact 07032312815, 08111236196, 09159712472, 07061893629, 08103103198, or connect with the organizer on their social media pages @glowfux.
Donations can also be made through the link https://donate-ng.com/campaign/glowfux-concert
"Why Poshglowskincare Is The Best Product For Your Skin"- Bukunmi Oluwasina Reveals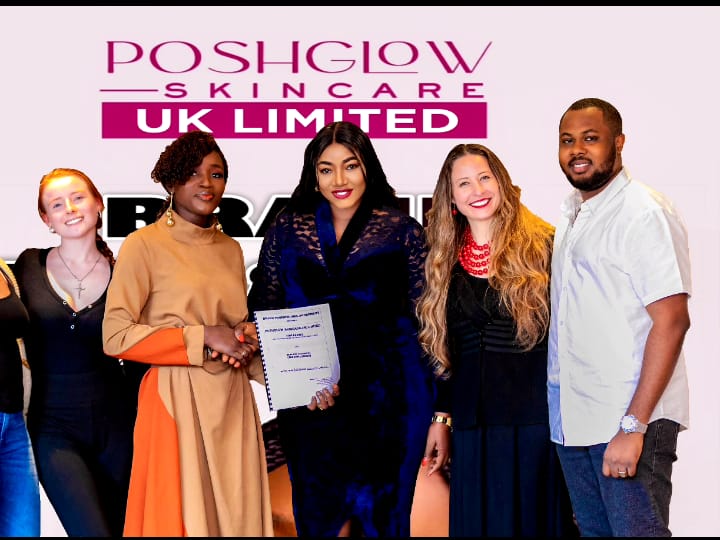 "Why Poshglowskincare Is The Best Product For Your Skin"- Bukunmi Oluwasina Reveals
That top Nigerian actress, producer, screenwriter cum singer, Bukunmi Oluwasina has just signed a multi-million Naira endorsement deal is like stating this obvious.
This is because a few days ago, the dashing actress signed a mouthwatering endorsement deal worth £15,000 with Poshglow Skincare.
The Ekiti State-born entertainer who has lately been dominating the Nigerian music Industry with series of her new songs featuring international artistes, is gaining lots of attention due to her human nature.
However, in an exclusive interview with the Brand Manager of Poshglowskincare, Olanrewaju Alaka, who spoke on behalf of the company, revealed the reason the brand splashed £15,000 to renew the vivacious actress' contract with the brand for the fourth time.
According to him,  "this is the fourth time  Poshglowskincare  will be  working together with Bukunmi, and we have decided to renew our working relationship this time because, we appreciate the loyalty, love and professionalism of those we work with. Additionally, it will be a good fit for our brand to work with someone people love, a celebrity with high level of relevancy and professionalism.  Most importantly our goals align and of course working with her has given us good ROI".
"Nevertheless, our working relationship shows that the two brands have good audience perception of influencer marketing in Nigeria, especially in the beauty industry. It is not very common to have an influencer in Nigeria who truly uses the product of the brand they represent and still work with them for several years. It is a common knowledge that influencers in Nigeria only care about the revenue they generate from their endorsement, our global ambassador is keen on her audience perception and scrupulous on how she represents her brand. This is who we love to work with".

On why she joined the brand, Bukunmi said, "Poshglow Skincare missions is to create 100% natural, productive, and 100% cruelty-free skincare products for all skin types. I am particular on the type of brand I work with and of course our goals have to align. Working with Poshglowskincare has been an amazing and interesting journey for me. I find it quite interesting to work with a brand that values creativities and appreciate what I do. Poshglowskincare is not only after getting the value of what they paid for, they will still support you and make sure you excel in that project. It is  an honour working with a brand that is keen on quality products and tries its very best to satisfy their customers".
"Compared to some reviews I see on social media, I have never gotten negative feedback about the brand, it has always been a positive reviews and I can attest to this myself because my family and I   use Poshglowskincare"

"I don't promote products I do not use. I've made a name in the entertainment industry, so I try to protect it through what I do. Poshglow Skincare is completely remarkable product and for the fourth time, we are signing business deals together".
"This demonstrates our tenacity and steadfastness in the belief of Poshglow Skincare's existence, even in the United Kingdom, to make inroads into the UK market and dominate", Bukunmi stated.
Reacting to this, the Chief Executive Officer of Poshglow Skincare, Folasade Omotoyinbo said, "I am delighted to have Bukunmi as the brand ambassador, and the gains of having her is enormous".
Bigi 'Watch & Win' Promo Recommences, Offers Prizes of a Brand-New Car, Other Exciting Freebies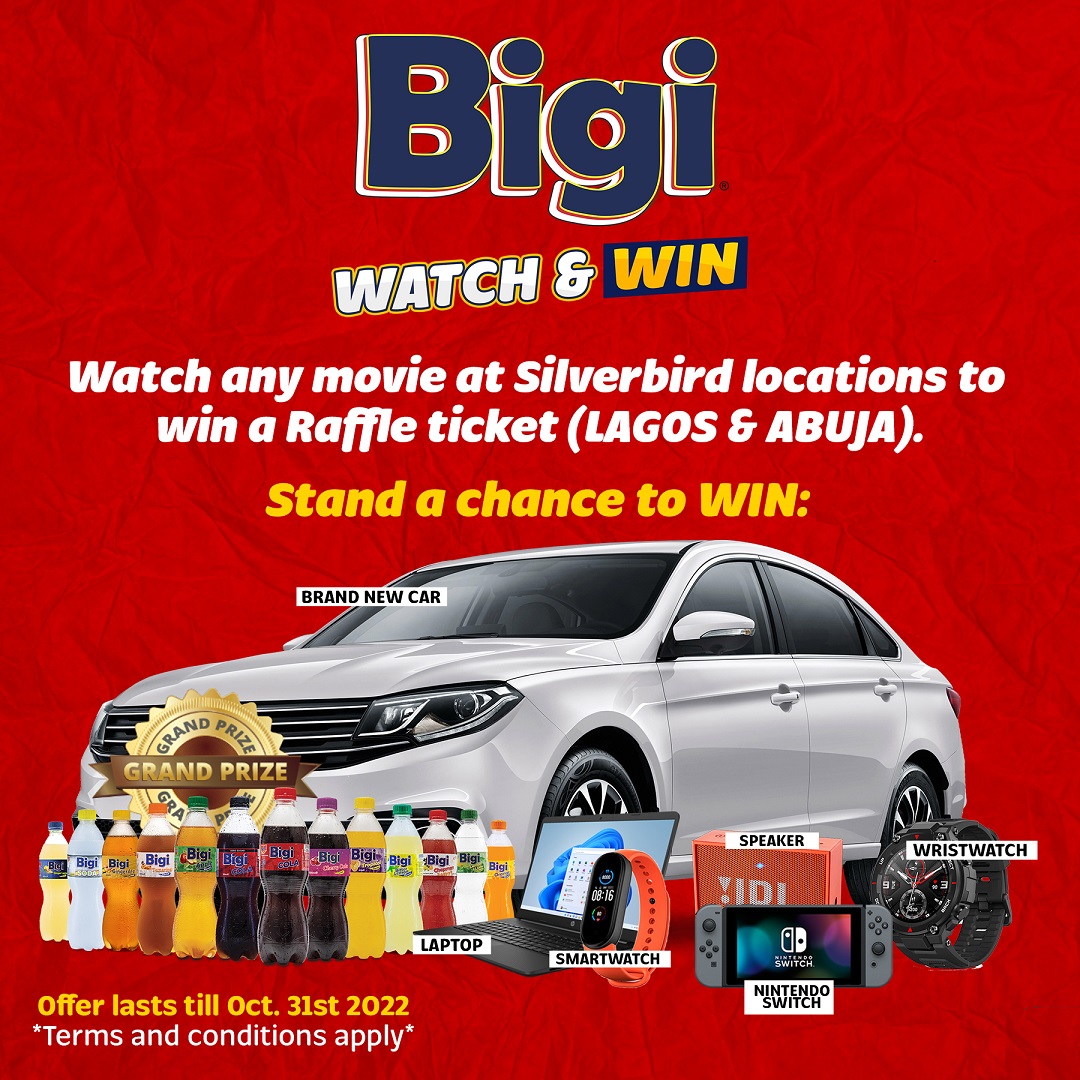 Bigi 'Watch & Win' Promo Recommences, Offers Prizes of a Brand-New Car, Other Exciting Freebies
The Bigi carbonated soft drink (CSD) brand of Rite Foods Ltd; producers of Sosa Fruit Drink, Fearless Energy Drink and Rite Sausages has recommenced its enormously loved 'Watch & Win' promo where participants stand the chance of winning a brand-new car amongst other consolation prizes as part of its effort to excite movie lovers, their families and friends in Lagos and Abuja by offering them rewards for their viewing experiences whilst being revitalised with the fantastically refreshing array of the brand's 13 flavours ( Bigi Cola, Bigi Orange, Bigi Apple, Bigi Tropical, Bigi Lemon and Lime, Bigi Bitter Lemon, Bigi Chapman, Bigi Tamarind, Bigi Cherry Cola, Bigi Ginger Lemon, Bigi Ginger Ale and Bigi Zero Cola) thereby offering extensive value for money.
The Mega Promo, was flagged off in December last year as its first edition and saw the winner, Amarachi Chukwuma, being gifted with a brand-new car and over One hundred packs of Bigi drinks at a presentation ceremony held at the Silverbird Cinema, in Victoria Island, Lagos, on Monday, 11 April, 2022, amid other participants who attested to the credibility of the reward initiative.
To recommence its second edition, the promo kicked off from August 8th till the 31st October 2022 and cinema lovers are encouraged to partake in the promo, as Bigi is poised towards rewarding and refreshing them with its unique variety from its 13 variants that have blazed the trail in the CSD segment, having been acclaimed as the market leader by consumers across the country.
As a consumer centric brand, the promo demonstrates Bigi's value for its consumers while having delightful moments watching their much-loved movies, with the nourishment provided through its unique flavours. This stride, is amidst the beverage industry pacesetter promoting entertainment through various initiatives such as its sponsorship of Art of Living, Felabration, Nigerian Idol and the international musical star discovery platform for young Nigerian artists, that saw the Bayelsa-born Kingdom Kroseide and the Delta-born Progress Chukwuyem emerge winners of Season 6 and Season 7 respectively.