NUJ Honours Gov. Yahaya Bello with Torchbearer of Security Award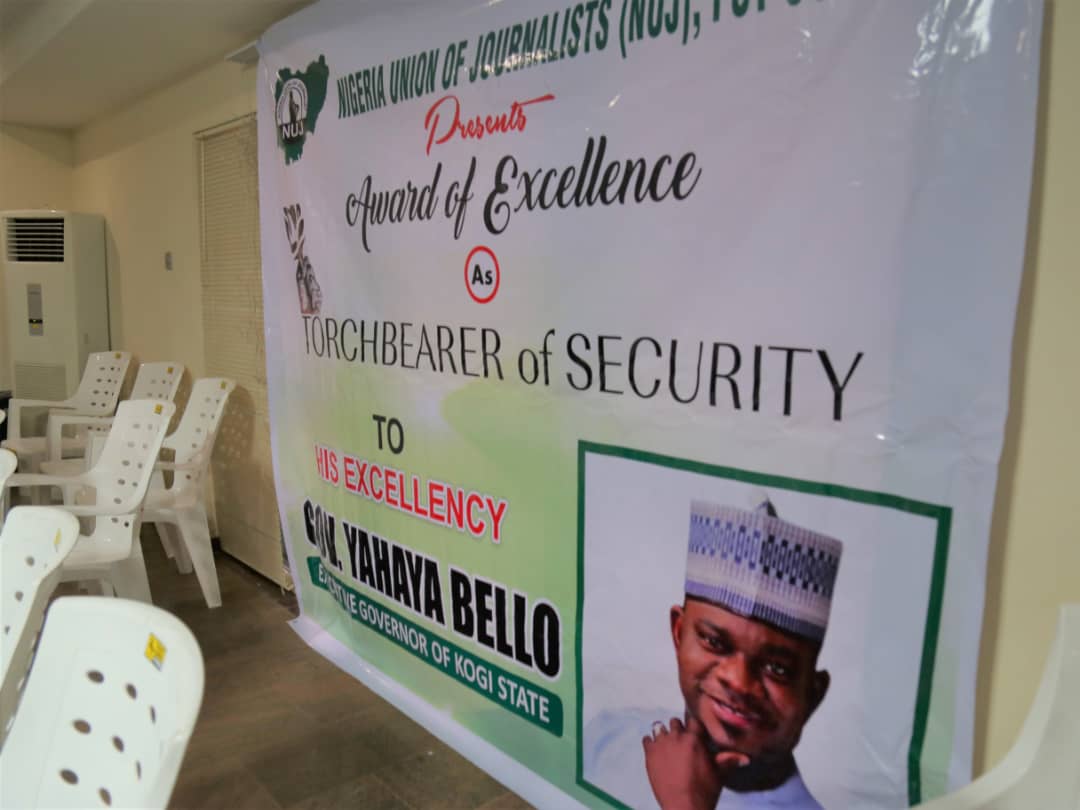 NUJ Honours Gov. Yahaya Bello with Torchbearer of Security Award
The Nigerian Union of Journalists has recognised Yahaya Bello, the executive Governor of Kogi State with the Torchbearer of Security, Award.
Presenting the award on Saturday May 29, 2021, at the Kogi State Liaison House, Asokoro Abuja, the Chairman of the NUJ, FCT Council, Comrade Emmanuel Ogbeche, noted that it was important to reward diligence to duty as a means of encouraging good works, motivate and to spur the recipient into doing even more.
Ogbeche stated that Governor Bello was well deserving of the award bestowed upon him by his union.
He noted that Bello has been singled out in the past, by various bodies, for his good works in the area of security and by non the less the Nigerian Police Force.
In his address, he said:
"It will be recalled that on February 7, 2017, that the Nigerian Police Force, recognised your impressive performance and bestowed on you the best performing governor in security, 2016.
"Since then you have not looked back, you have remained consistent, forward looking, resilient and coherent in your security strategy.
"At a time like this when Police Stations, INEC offices are being set ablaze, when cultists, kidnappers, murderers, rapists are on the prowl, Kogi State and its borders have remained largely untouched." Ogbeche pointed out.
Continuing, he stated that the award of Torchbearer of Security by the NUJ, FCT Council, "is to say loudly and with clarity that because you have performed and because we want you to do better, to continue to ensure Kogi State and its boundaries are safe not just for Kogi citizens, but for all of us that happen to pass through that way, to be confident that a state that was once ravaged by insecurity, is now secure.
"With this award, we are saying you have done better than what you met and to encourage you to improve on what you have been able to achieve." He concluded.
Governor Yahaya Bello who was unavoidably absent was represented by his Chief of Staff, Abdulkareem Asuku Jamiu.
In his remark, Jamiu explained that the Governor Bello sent his best wishes but could not attend the very important event because one of his media aides had a very serious motor accident on his way back to Kogi after an official assignment in Abuja.
He disclosed that the aide,
Abdulkareem Haruna, who is an arrow head in the governor's team had the unfortunate accident in Zuba on the outskirts of Abuja and Governor Bello who himself had fixed the appointment with the NUJ, had to immediately cancel all appointments on that day to attend to the urgent medical situation of his aide.
Receiving the award on behalf of the Governor, the CSO relayed the governor's unreserved apology.
In his response after receiving the award, Jamiu, on behalf of Governor Bello, thanked the NUJ, Abuja Council for the gesture.
He said: "I sincerely appreciate this great recognition. It is one thing to achieve and another to be recognised, not just for anything else but for peace of the people of Nigeria.
"It is a great honour to be recognised by the Nigerian Union of Journalists because whatever anyone is doing, it is under your Umbrella that it can be projected for recognition.
"To deem it fit to recognise the achievement of His Excellency, is a big achievement, we want to encourage you to keep doing what you are doing to help secure our nation.
"Security of the nation is the responsibility of the leader but information is power because whatever information you are putting out there is what will shape the security of the nation".
Jamiu stressed the fact that national security cannot be achieved without the media, stating that nobody is happy with the way things are now.
How My Ex-Husband, Babatunde Gbadamosi Conspired To Frame Me For Threat To Life – Sade Balogun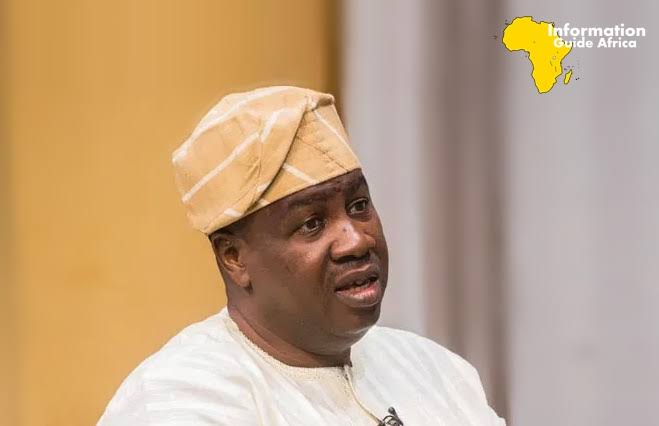 TRIXX NG reports that popular politician, Babatunde Gbadamosi has been yet exposed by his ex-wife, Sade Balogun in an attempt to frame her up for threat to life.
Gbadamosi had allegedly connived with one Adeyinka whom Sade Balogun was helping to ensure the frame up gets successful in a way to revenge his unexpected push out from Redbrick homes international ltd.
Adeyinka had accused one saheed of breaking her leg, claiming she had evidences. In a way to help, Sade got involved in the case and pushed to some extent until she discovered that Adeyinka was unwilling to release evidences that could help with the case.
Unknown to her, Her ex-husband connived with Adeyinka and turned the case against her to become an attempt to murder Adeyinka.
Sade also revealed that she has been getting different threats from her ex-husband, including her domestic staffers. She mentioned that he has been calling them with different numbers and passing unpleasant messages.
Read her full statement and proofs below
My name is Sade Balogun, Chairman/CEO of Redbrick Homes International Ltd.
Usually I would not react to media reports but when it comes to blatant lies concocted by people whose only aim is to malign my name, I draw the line, especially regarding the recent story being bandied about my person.
They are mostly lies cooked in the pit of hell.
I am amazed as to how many so called professionals jumped on this false news without requesting for my side of the story.
In the case in question, all I tried to do was to play the part of an arbitrator between the two parties as saved WhatsApp messages will reveal.
I am old enough to be the mother of the people involved in this case. I did my best to sort out the matter. My very best. I went out of my way, as a matter of fact to try to install peace.
If they were both my biological children, I couldn't have done better for them in terms of arbitration. Saheed Mosadoluwa swore to me that he did not break Adeyinka Igbinoba's leg. While Adeyinka said he did it and she has a video of him doing it. She apparently told the police the same thing!
I therefore asked for the video, so I could confront him with it. I never got the video. Nevertheless I pressed for the balance of N15m from Saheed, less the usual agency fees, but Saheed refused saying that the EFCC case was not withdrawn and more police stations were being contacted on the matter.
I gave Adeyinka the feedback, not knowing that I had offended her by asking for the video evidence with which I would confront Saheed with. She refused to produce the said video which I believed anyone will quickly forward as evidence to support their allegation, especially to someone trying to make peace and help her get back the balance of her money.
From what I later learned, the video she has, is the surgery video. Yet, she did not forward even that to me. I did not disbelieve her and I could not disbelieve Saheed either. I was only acting as a neutral peace maker.
The fact known by everyone is that I had a very difficult separation from my ex husband whom I kicked out of my Estate after discovering his plan to bring to my house his newly impregnanted wife. He has since relocated his abode with his new wife  but Babatunde Gbadamosi has been fantasizing over how he will get rid of me and then claim ownership of my estate.
He has been using his social media handles to disparage me and my business ever since the revealation that he was only a sleeping Director in my company.
Between Adeyinka and my ex-husband, Babatunde Gbadamosi who is on a rumour mongering spree, perhaps after concocting the lie with Adeyinka, out of the blue and only possible in this NIGERIA, my role has been twisted to "threat to life and attempted murder of Adeyinka Igbinoba".
To put it mildly, I was shocked, when I found out that they had completely deformed the fact.
Apparently, my ex- husband saw the opportunity to malign me and continue his revenge, by managing to rope me into something I knew nothing of and had worked so hard at sorting out.
In the attached recorded voice note to my domestic staff, he boasts about this very clearly and he also contacted several of our shared contacts, spreadingthese fake stories to them.
He also sent a WhatsApp (attached) message to the same domestic staff telling her to call him and to delete the message he sent after reading.
He keeps calling my domestic staff, when they block him, he uses another number.
In the recorded message that was recorded by one of them, he said: "Sade will go to jail, things will soon change".
The world should please help me ask Babatunde Gbadamosi what he means by: "Things will soon change." What were his plans against me? I have now presented the recorded message for the whole world to hear.
This man formed numerous facebook accounts to cyberbully me. He has been on a vengeful mode ever since I was forced to publish his resignation letter and a company disclaimer spelling out his exact role of just a sleeping partner in my company, with no financial contribution, as a response to several months of cyberbullying.
Concerned mutual friends and Amen subscribers contacted me and sent me screengrabs of his messages to them, showing him maligning my person and defaming my character. All these people are concerned for my safety and their own safety too as he appeared unhinged, according to many of them.
Most of my conversations with Adeyinka happened on whatsapp attached below: This is the first few days of the incident.
This shows clearly that I knew nothing about the reported incident, until a very serious engineering of events and misuse of police contacts, by a bitter ex-husband called Babatunde Gbadamosi, that led to a ludicrous charge of "Threat to life and Attempted Murder". This below captures our conversation before my visit to the hospital and after my visit to the hospital.
Obviously I can't be charged to court because there is no single shred of evidence to support their allegation. They therefore resorted to cyber bullying.
These two must realise that the rule of law exists in Nigeria. They are hereby warned to desist from spreading false news about me as an individual or my corporate entity henceforth.
Signed:
Sade Balogun
23/5/2022
Celebrating Theophilus Ayoola Bankole through 60 years of Ayo Bankole jr, via Symposia & Concert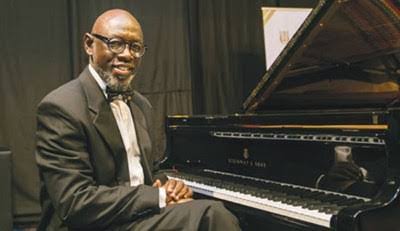 Arts and entertainment professionals are set to celebrate one of Nigeria's foremost classical pianists and composer, Ayo Bankole Jr. as he clocks the milestone age of 60.
To celebrate the iconic musicologist, pianist and composer, Ayo Bankole, a number of events have been lined up, which include a two-leg symposium slated for the MUSON Centre in Lagos on Wednesday 25th of May and a recital/concert on the 8th of July 2022.
To mark the Diamond Jubilee, two symposiums themed, 'The past, present and future of Nigerian Art Music: Celebrating Theophilus Ayoola Bankole Through Ayo Bankole Jr at 60' and 'Music as a Creative and Economic Tool for the 21st Century Nigerian Film Industry', have been organised to preserve and celebrate the heritage Bankole represents, not as a belated reality, but a potential heritage for understanding our common musical and cultural history, contemporary realities, and possible future.
Theophilus Ayoola Bankole, a major Nigerian musical heritage is also being celebrated through his son, Ayo Bankole Jr, who has not only sustained his father's legacy but has also championed new creative and artistic frontiers that have laid foundations for the emergence of distinct Nigerian screen music composition, jingles/commercials, film/Nollywood music, African art music and performance practices in western classical music tradition, popular music, jazz and new forms of digital music-making.
The first symposium, 'The past, present and future of Nigerian Art Music: Celebrating Theophilus Ayoola Bankole Through Ayo Bankole Jr. at 60' has Prof. Olabode F. Omojola of the Mount Holyoke College, Massachusetts, USA as Keynote Speaker, with Dr Ayo Oluranti, a Resident Fellow of the Goethe-Institute, Germany as moderator and Mountain Top University, Nigeria.
The panellists include Dr. Kayode Samuel, University of Ibadan, Nigeria; Sir Emeka Nwokedi, Muson School of Music, Nigeria; Mr. Ebenezer Omole, LIFE Theological Seminary, Nigeria;, Dr. Stephen Olusoji, of the University of Lagos; Mr. Seun Owoaje of the Mountain Top University, Nigeria; Dr. Omolara Loko, Lagos State University of Education, Nigeria; . Gbenga Oyesanya, Emmanuel Methodist Chapel, Lagos Nigeria; and Dr. Oladele Ayorinde of the University of Bonn, Germany/Wits University, South Africa.
Quoting from the programme of events, the organisers said: "Given the various future-centric initiatives found in the works of Theophilus Ayo Bankole, we found it necessary to engage his musical works and scholarship, negotiating new ideas, and artistic-centred creative resources—particularly for new generations of Nigerians. In other words, beyond description and historical report, to critically engage his works, ideas and his personality for new knowledge that are relevant to contemporary social and economic dynamics, music practice and scholarship in Africa and around the world".
"We ask: what might it mean to explore and understand the contemporary development in music (broadly speaking, and in particular, sacred and church music, sound media, film music, music education and research, gospel popular music, African/Nigerian art music, and classical music) and its impact in people's everyday life in Nigeria?
"In exploring this question, the Ayo Bankole Centre for Arts and Cultural Expression, Lagos, the Department of Music, Mountain Top University, Ogun the MUSON School of Music, Lagos, the Department of Musicology/Sound Studies, University of Bonn, Germany, present a day symposium, in celebration of T. A Ayo Bankole Sr in the 60 years of Ayo Bankole Jr.
"The organisers have conceived of this symposium as a means to enable dialogue and engage new frontiers in Nigerian music (its practices and studies) and celebrate emerging trends in the Nigerian arts and music industry.
"We believe it will be of great benefit to practitioners and scholars and every Nigerian interested in Nigerian art and culture: its past, present, and future. We look forward to an interesting moment of celebration, meeting, thinking and sharing", the organisers said of the first symposium billed to hold between 11am to 1pm on the Wednesday 25th of May, 2022 at the MUSON Centre, Lagos.
For the second symposium holding at the same venue from 4pm to 6:30pm, with the theme, 'Music as a Creative and Economic Tool for the 21st century Nigerian Film Industry', the celebrant Ayo Bankole Jr. is billed to be the lead discussant, with Nollywood legend, Joke Silva moderating. The panellists include celebrated film-maker, Tunde Kelani, Bayo Adepetun, Seun Owoaje, Sani Muazu, Okechukwu Ogunjiofor, Steve Ayorinde and Bayo Omole.
This symposium seeks to explore music diverse ramifications of music as employed in Nigerian films and means for advancing vital economic resource within the industry
"Music, a phenomenon that is hardly considered as source of revenue in Nigerian film industry, is a strategic economic and cultural resource for Nollywood.
"The symposium seeks to explore music as a media, aesthetic, and revenue resource for Nollywood in the global film industries. The symposium will be of great benefit to film directors, film producers, actors, film music composers, media houses, music producers, film marketers, scholars, advert agencies, and the public in Nigeria, Africa and beyond. We look forward to an interesting moment of celebration, meeting, thinking and sharing", to quote the organisers.
The concluding part of the celebrations will be in the form of a concert slated to take place on Friday the 8th of July 2022 at the MUSON CENTRE to round up a month of celebrations in honour of the musical legend.
The event is sponsored by Dr. D. K. Olukoya.
Ayo Bankole Jr is a classical Pianist and Composer, who has composed several classical, Jazz and contemporary pieces.
He is a much sought after pianists in Nigeria, performing regularly at concerts and other high-profile events. He is Director of the Ayo Bankole Centre for Arts and Cultural Expression in Lagos.
Deborah : CCGI says impunity, killing reign supreme in Nigeria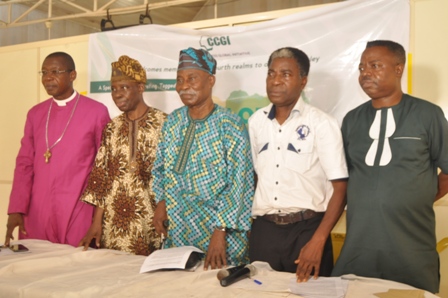 Deborah : CCGI says impunity, killing reign supreme in Nigeria
By Ifeoma Ikem
Sahara Weekly Reports That Leaders in Christian Organisations under the auspices of Civic Consciousness Global Initiative (CCGI) have described the stoning of Miss Deborah Yakubu, a female student to death in Sokoto state and setting her ablaze as worrisome and satanic.
Professor Idowu Sobowale, Chairman of CCGI, a non governmental organization while briefing pressmen in Lagos said that Nigeria is being taken over by hoodlums and that is a major challenge confronting nation.
He expressed sadness that impunity and killing reign supreme in Nigeria to an extent that people now take lives, and properties of others and go free.
Idowu pointed out that since the past two years, a group of bodies sponsoring crisis are hiding under religion to destabilize the peace and unity of the nation which needs urgent attention.
"Insecurity has reached its highest level in our history as a nation, the event leading to the Nigeria civil war seems a child play when compared with the present happenings.
According to him, We need not remind you of the gory details, but for the records :
"The smuggling of the Islamic Sharia laws into our Constitution ab-initio has been the bane of divisions among all loving Nigerians.
"Those who smuggled it in had a hidden intention and those who saw the evil or danger inherent in it, out of fear of losing out kept quiet. The same attitude goes on today and unless the fraud is arrested boldly and firmly, the recurring stone age jungle justice will continue in our beloved Nation Nigeria.
The case of Tafawa Balewa University students on whom the sentence of FATWA (an Islamic death sentence) was pronounced in 2004 by a 31 year old FULANI man who is still walking around as a free man today.
One of the sentenced persons in this School had been beheaded before the Christian Association of Nigeria (CAN) intervened to rescue the rest.
We also have the RCCG woman who was on her Daily Morning Evangelism (Morning Cry) in Abuja that was brutally killed!
We cannot forget the case of AKALUKA who was beheaded somewhere in Kano and his head was hoisted on a stick and carried about in jubilation like a flag.
The Head of State then, General Sanni Abacha ordered the death of eight of the nine culprits fingered in the case.
The ninth person, though, incarcerated for two (02) years then, is today walking about now, a free man.
There is also the very annoying case of a government teacher who was transfered to a school in Gombe state, Northern Nigeria and while invigilating in an internal examination, she tried to prevent a student from cheating by seizing the student's bag and throwing it where other students' bags were kept.
The cheating student instantly raised a false alarm that the teacher had desecrated her copy of the holy Quran, the teacher was lynched and beaten to death!
Sad enough the arms of equal the military are in the hands of non state actors, enemies of our sovereignty, for whom a more strategic decisive action is still being expected from the highest security authorities in the land.
Our President, SIR, in the hope of a better and greater country, you have the assurances of our prayers for your person and office, trusting the Lord will grant you a happy ending of your tenure in 2023.
We are indeed traumatised
The killing of Deborah Samuel a 200 level student of Shehu Shagari College of Education, speaks volume for our constitution, rule of law and administration of justice.
We stand in shame with you before the global community, We therefore, condemn the killing of Deborah Samuel.
We also need to call the attention of the global community to the protest for the release of certain persons who were arrested in connection with the crime.
Using religion as the reason is a fallacy, well meaning Muslims have come out to condemn the killing; notable among them are His Excellency, Aminu Tambulwa, the Executive Governor of Sokoto state and the Supreme leader of Islam in Nigeria to whom all Muslims must defer in all matter of their religion.
It is sad to note the the person and office to interpret the appearance of the moon is judged to be in error over his condemnation.
Little wonder Alhaji Atiku Abubakar was rumoured to have withdrew his condemnation of the killing.
The practice of Islam in Nigeria is more political than religious.
The mob in the video and those who came out to protest against the civility of The Governor of Sokoto state and the throne of Sultan are intellectually incapable of electoral decision.
We should therefore as a matter of urgency, given the embarrassing level of our illiteracy review the conditions of eligibility of voters in Nigeria.
If persons to be voted into offices requires a level of educational qualification, it is needful that those to decide that fate must have an aligning level of knowledge.
Back to Justice for Deborah
Diverse as the many faces in the video are, are reasons for which the blue murder was committed.
The question it raises however is for the constitution to answer and for you as the President and Commander In Chief Of The Armed Forces to defend.
Our sympathy will be with your office if the 1999 constitution as amended has no answer, This will further strengthen the need for restructuring of our federation and raise the immediate need of a new constitution.
The question on very many lips is when will the next one happen? This lack of hope in us as a nation, we must rise to disappoint those who have the urge to continue to kill senselessly.
We therefore want to make the following recommendations in the immediate:
The arrested initiators in her class and their army of collaborators who took the law into their hands to kill Deborah must be brought to book.
Long term recommendation, we can't feign ignorance of separation that Islam expected between male and female, nor are we ready to be pretentious about the right of every Christian, may we therefore recommend that Christian students be given exclusively their faith educational facility where the hope of ignorantly annoying the faith of Muslims would not exist
Give Nigerian ONE mutually agreed CONSTITUTION where peace and justice truly reigns.
Long live the Federal Republic of Nigeria"
Other member are Rev Dr. Julius Odofin, the General Secretary, Rev Solomon Adegboragun, Bishop Funsho Awe and Dr. Bolaji O. Akinyemi of PVC-Naija,