Obasa to Remi Tinubu At 62: Your Roles In Nigeria's Democracy Are Indelible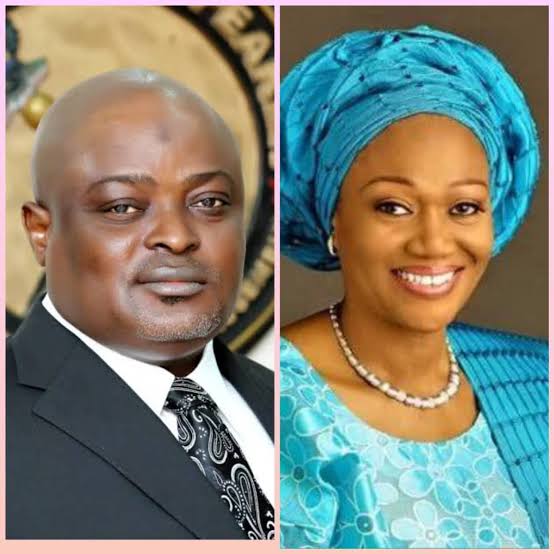 Obasa to Remi Tinubu At 62: Your Roles In Nigeria's Democracy Are Indelible

The Speaker of the Lagos State House of Assembly, Rt. Hon. Mudashiru Obasa, has congratulated Senator Oluremi Tinubu on her 62nd birthday.
Dr. Obasa, in a statement by Eromosele Ebhomele, his Chief Press Secretary, described the former First Lady of Lagos as one whose love for Nigeria and roles in national unity and development are worthy of emulation by every well-meaning citizen.
The Speaker added that Senator Tinubu has continued to etch her name in the history of Nigeria as a politician of repute, a champion of the downtrodden and an advocate for the youth, the aged and good governance.
He noted Senator Tinubu's passion for a greater Nigeria both as a crusader for a more vibrant democracy and as a serving member of the National Assembly.
"As the loving wife of our dear leader and presidential candidate, Asiwaju Bola Ahmed Tinubu, you have been a major pillar of support and progress.
"That Nigeria practises democracy today is partly as a result of the roles you played while the military held on the the government of the country. History is replete with how you worked tirelessly against the annulment of the June 12, 1993 presidential election result won by Chief MKO Abiola and how you took care of many exiled members of the National Democratic Coalition and citizens of Nigeria who were at the time under the radar.
"As First Lady of Lagos State, your love for the education of the underprivileged in the society and the need to raise standards gave birth to your pet project, The Spelling Bee Competion, which, delightedly, has produced great minds and future leaders.
"Lagos is blessed with you and we are happy that you have remained a major support for the growth and development of our State. You have also remained a mentor to many Nigerians whose lives you have touched with your New Era Foundation and various scholarship programmes.
"On behalf of my family and members of the legislative arm of Lagos government, I congratulate you on your birthday and pray that God continue to bless you with good health, strength and divine capacity ahead of the bigger task before us all, amen," Obasa prayed.
Eromosele Ebhomele
Chief Press Secretary to the Speaker of the Lagos State House of Assembly.
Nigeria @ 62: Ayoola calls for greater dedication for a better country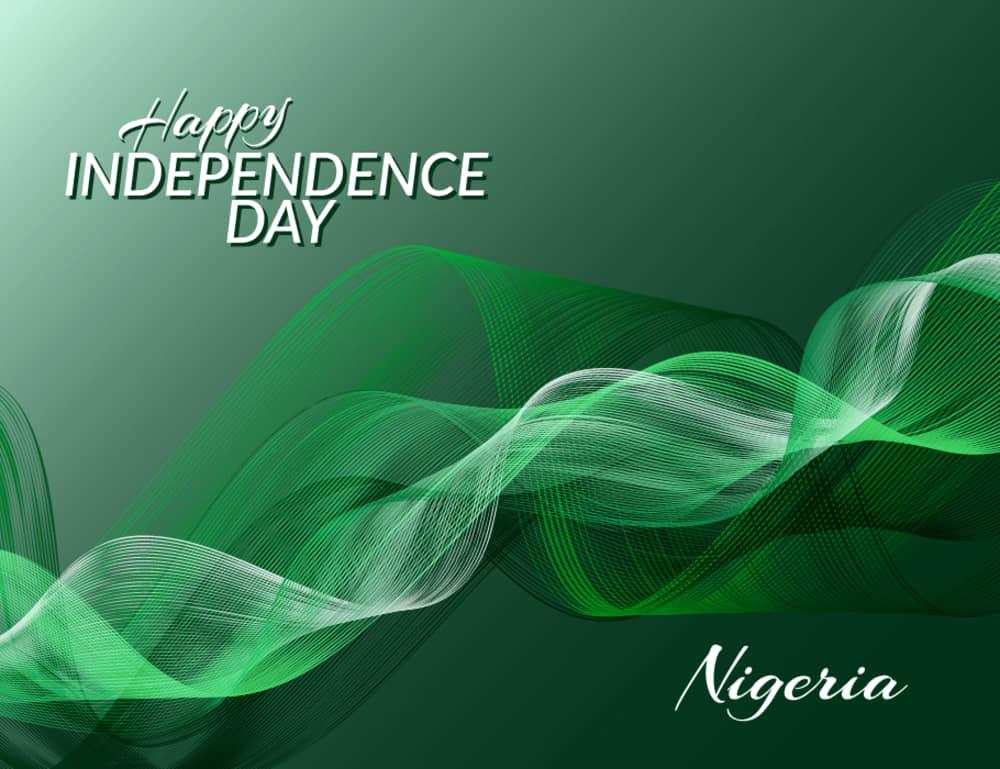 Nigeria @ 62: Ayoola calls for greater dedication for a better country
A chieftain of the All Progressives Congress (APC) in Ogun State, Omooba Adekunle Adebayo Ayoola has called on the leadership of this country to double their dedication towards making the country great.
Omooba Adekunle Ayoola disclosed that the citizens of the country must also be more patriotic and refrain from all despicable acts that are capable of hurting the progress of the country.
The Poland based investment expert gave this counsel while rejoicing with Nigerians on the occasion of her 62nd Independence anniversary
Ayoola said "we have the almighty God to thank for another opportunity to celebrate our resilience and modest achievements as an independent nation in the last 62 years. Though, we have missed some opportunities in the past but we can always correct our errors and work towards ensuring a more prosperous and secured nation.
"Our leaders at all levels must show greater sense of commitment and dedication to serve the people and make life comfortable for them. The followership too must also be ready to exhibit patriotism, they should believe in the country and join hands with the leadership to turn things around for good. I have that conviction that Nigeria will be far better, just very soon".
150 Years: FrieslandCampina Pays Tribute to Member Dairy Farmers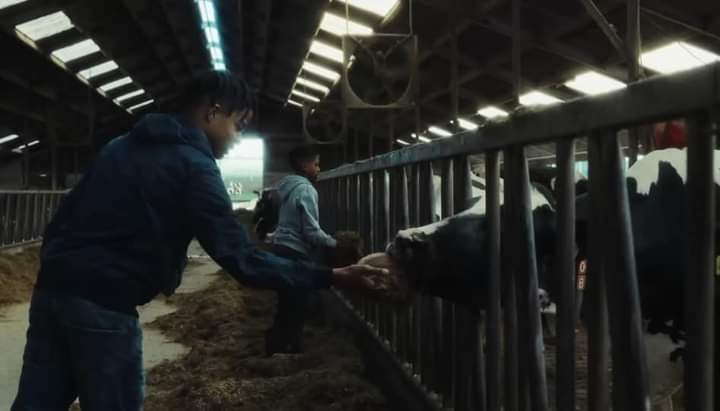 150 Years: FrieslandCampina Pays Tribute to Member Dairy Farmers
To mark the end of its 150th anniversary year, FrieslandCampina presents its new short film, A New Day. The film pays tribute to the many generations of dairy farmers who have made FrieslandCampina what it is today; a dynamic, forward-looking dairy cooperative and a global company.
'A New Day' tells the story of the next generation of farmers, focused on the future of dairy farming with lots of passion and determination, while adapting to the rapidly changing world.
According to Hein Schumacher, CEO FrieslandCampina: "We are very proud of our farmers and our cooperative heritage. For over 150 years, our member farmers have always managed to adapt to what the market and society demand from them. By actively responding to evolving needs and constantly innovating, they have developed themselves into very innovative farmers.
"I have great admiration for the next generation of farmers, especially in these tense and uncertain times. They are building the future of sustainable dairy farming, with the same commitment and unwavering spirit as the many generations before them. This film is our tribute to all dairy farmers, young and old" Schumacher said.
Also commenting, Ben Langat, Managing Director, FrieslandCampina Sub-Saharan Africa said, "The story of our cooperative is a special one. 'A New Day' celebrates our farmers who are playing that critical role in bringing better nutrition to the tables of families across Sub-Saharan Africa. FrieslandCampina Sub-Saharan Africa salutes our farm heroes and remains steadfast in our commitment and support to the development and prosperity of our local dairy farmers."
ABOUT THE FILM
The four-minute film tells the story of three young dairy farmers who are on a journey, sometimes literally, as they face dilemmas, make choices and emerge stronger, ready for a new day. The film shows the challenges they are facing in this rapidly changing world. 'A New Day' is the sequel to 'The Story of Milk, produced in 2012, also by corporate cinema agency 1Camera.
Please click and watch 'A New Day' https://youtu.be/NMbg1eT225o
Foundation Empowers Widows, Funds Children Education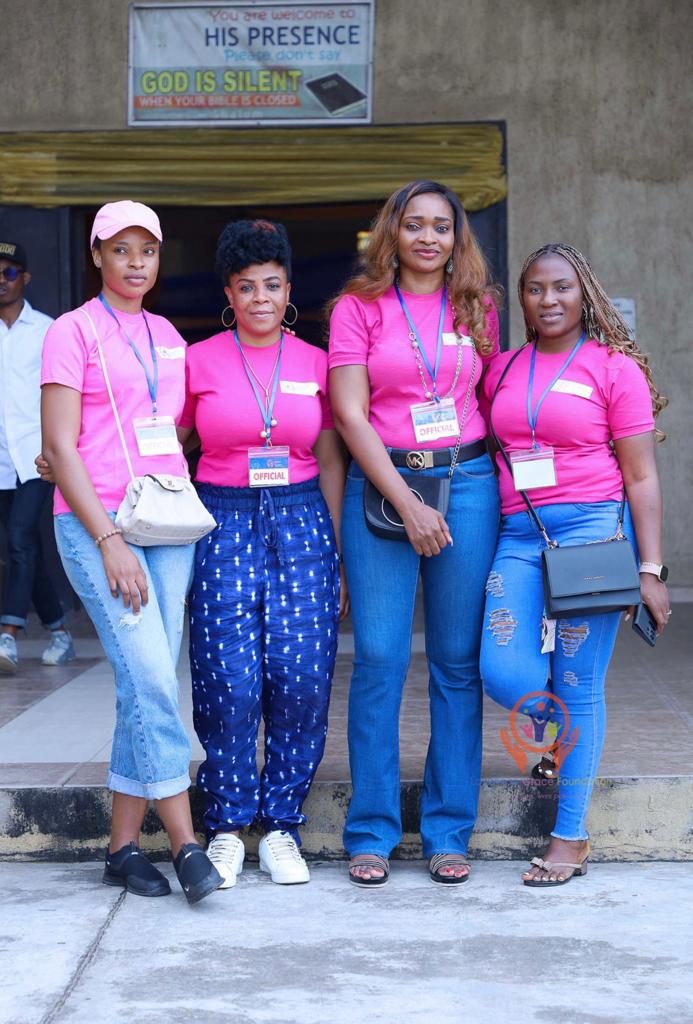 Foundation Empowers Widows, Funds Children Education

To reduce the number of out-of-school children in the country and help widows in society, Lawrence Grace Foundation has urged the Federal Government to formulate a policy that will keep children in school and a workable policy document that will cater for the widow's well-being.
Speaking at the empowerment of 200 widows, free medical outreach, and payment for scores of school children whose parents cannot afford school fees in Agiliti, Mile 12 Area of Lagos state, with the theme, 'No act of kindness is ever wasted,' the convener, Oluyinka Adewoye urged government at all levels to create mechanisms through which the needy's well being can be attended to.
She stated that the aim of the Foundation is to reduce the poverty rate in society to the minimum as well as the rate of out-of-school children in society. "Part of the foundation objectives is to also train widows in different types of handiwork, which will make them self-reliant and able to contribute their quota to nation-building at large."
Adewoye pointed out that the Foundation started four years ago with the aim of reaching out to widows, and the less privileged in society as well as empowering more than 4000 indigent people.
Also speaking at the event, Programme Coordinator, Kemisola Adeyemi, urged the government to establish more old people's homes for senior citizens in all the 774 local councils in Nigeria to cater to their needs.