Odumeje, Rita Edochie Reject Ada Jesus Plea, Insist No Cure Unless (Video)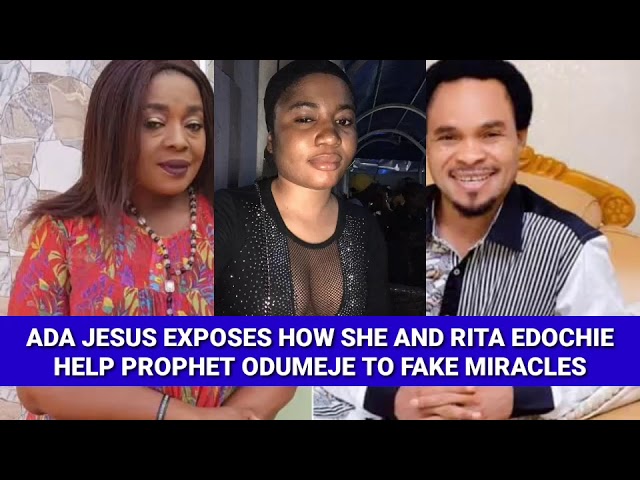 Prophet Odumeje, Rita Edochie Reject Ada Jesus Plea, Insisting She won't Get Well Unless…
The Ada Jesus strange illness saga is getting messier as Both Prophet Odumeje, widely known as Indaboski, and Veteran Actress, Rita Edochie have both declined her family's request to pardon her.
In a viral Video made available to us, Odumeje and Rita Edochie rejected the parent's plea to forgive her, rather insisted she won't get well.
A visibly furious Odumeje said Ada Jesus hurt him a lot by lying against him that she was responsible for helping him arrange fake miracles. He said he does not even have an intimate relationship with her and wonder why he could have engaged her on such a task. According to him, he was pained by the lies and assassination of his character sponsored by Ada Jesus.
Also, veteran actress, Rita Edochie in an emotionally laden voice said emphatically that she can never get well. According to her, Ada Jesus caused a lot of havoc on her reputation and her family by her fake video.
She said Ada Jesus will never get well unless she can prove to the world with evidence the identity of the people she helped them to arrange for fake miracles.  in tears, she said if she can't fulfill that condition, she will never get well.
Ailing Ada Jesus, Family Beg Pro. Odumeje, Rita Edochie For Forgiveness
WATCH VIDEO;