Of T.B. Joshua's SCOAN call for Africa to unite against xenophobia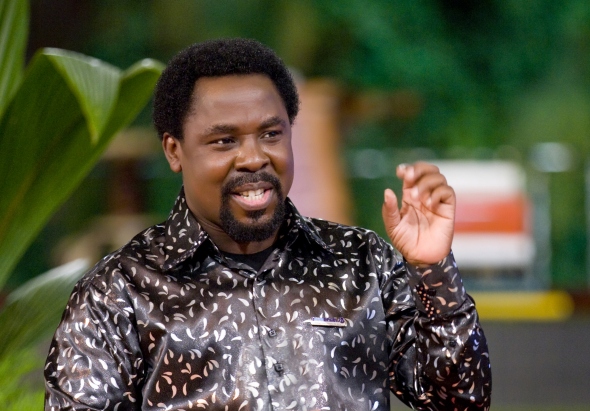 By Kehinde Oyetimi

THE last few weeks have been the most horrendous in the recent history of Africa. South Africa, one of Africa's templates for socioeconomic drive, has taken global attention for the wrong reasons. Foreign nationals of African descent living in South Africa have been attacked, dehumanised and in some cases killed by South Africans who have reeled out ruinous but unjustifiable reasons for their attacks. South Africa has had a long record of xenophobia and its allied indications. The deaths and attacks have been sickening particularly against fellow Africans. Xenophobia implies undue sense of chauvinism, racial intolerance, dislike of foreigners and nationalism built on prejudice. The cost of these xenophobic tendencies have been fatal, to say the least. On September 1, 2019 riots and looting targeting shops owned by foreign nationals broke out in Jeppestown and Johannesburg following the death of a taxi driver. By September 3, police had made 189 arrests for looting. Around 50 businesses predominantly owned by Africans predominantly Nigerians from the rest of the continent were reportedly destroyed or damaged during the incident. The riots coincided with a nation-wide truck driver strike protesting against the employment of non-South African truckers.
Prior to 1994, immigrants from elsewhere faced discrimination and even violence in South Africa. After majority rule in 1994, contrary to expectations, the incidence of xenophobia increased. Between 2000 and March 2008, at least 67 people died in what were identified as xenophobic attacks. In May 2008, a series of attacks left 62 people dead; although 21 of those killed were South African citizens. The attacks were motivated by xenophobia. In 2015, another nationwide spike in xenophobic attacks against immigrants in general prompted a number of foreign governments to begin repatriating their citizens. A Pew Research poll conducted in 2018 showed that 62% of South Africans viewed immigrants as a burden on society by taking jobs and social benefits and that 61% of South Africans thought those immigrants were more responsible for crime than other groups. Between 2010 and 2017 the immigrant community in South Africa increased from 2 million people to 4 million people.
While there have been continued calls to halt these setbacks in human relations within South Africa, no effort appears to have been more emotionally and spiritually convincing than the one witnessed at the Synagogue Church of All Nations (SCOAN), with headquarters in Lagos, Nigeria. Earlier, founder of the ministry, Prophet T.B. Joshua had warned that "no country can succeed alone. Africans need each other to develop. West Africa needs Southern Africa to develop. Southern Africa needs West Africa to develop. North Africa needs East Africa to develop. East Africa needs North Africa to develop. No one is sufficient. We cannot do without each other. Everyone has a contribution. Whether you are poor, rich, immigrant: everyone has a contribution for the development of Africa at the level we are now. Dear Africans, we should not let other fellow Africans feel unwelcome to our countries. With regard to the issue of illegal immigrants, drugs and other crimes, our duty is to inform law enforcement agencies. We must give them useful information about issues like that in our respective countries. It is only when they fail to carry out their duty that we citizens can lawfully protest. When I think about the future of Africa, I have sleepless nights. Within Africa, if we are now fighting ourselves, look at what is happening in other continents. Within continents, there is fight among the youths. Everything looks gloomy, frustrating, hopeless, dark, darksome, dull and sunless. Africa, unite. No African country can succeed alone. So, if we cannot understand ourselves within Africa, do you mean they will understand us in other continents?
Republic may be another leg. Congo may be an eye; another country like Togo may be the mouth. If anything happens to any part of this body, the whole body will feel it. The continent is like a human being. Why can't you come together and redeem our continent? We have a common enemy: satan. We have a common enemy, camouflaged differently

rolling down his cheeks, Prophet Joshua affirmed God's call on Africa to unite. According to the song, "Africa, unite. Don't let fellow Africans feel unwelcome in our lands. Africa, unite. Remember where we are coming from. We need each other; we need one another to grow. Africa, unite. The South cannot do it alone. The West cannot go alone. The East cannot do it alone. The North cannot go it alone. We need each other; we need one another to grow. Africa, unite. See the killing over drug misuse. See the fight over unlawful entry. Where is the law? Africa, unite. See the fight over joblessness among the youths. Where is the law? See the fight as a setback to Africa. Africa, unite. Fellow Africans, don't let us forget what we are going through in other continents. Let us come together. Africa, unite. Let us live in harmony"

Africa has suffered years of varying degradations. If there was any moment in its history that Africa would need to heed the voice of the prophet, then it is now