OGUN ELECTION; This is no coincidence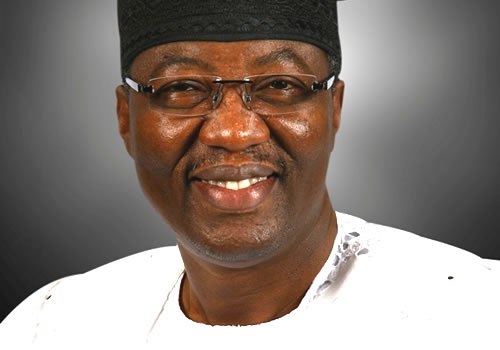 OGUN ELECTION; This is no coincidence
By Tunde Salako
Is this sheer coincidence? In 2019, Gbenga Daniel was the South-West coordinator of the PDP presidential campaign and was always with the then presidential flagbearer of the party, Alhaji Atiku Abubakar.
They moved around the country together in private jets. Many times, he talked to the media about the chances of Atiku in the presidential election. But when Atiku lost to President Muhammadu Buhari, Daniel made a 360-degree turn and started negotiating with APC.
He was negotiating with APC because he knew that he could not meet with Ibikunle Amosun who had just floated another party, the APM after his (Amosun's) crony lost out woefully at the APC gubernatorial primary in Ogun State, coupled with the fact that the then governor had declared him persona non grata for eight years.
He also suspected that the PDP would not be able to perform well at the gubernatorial election just ahead. Ladi Adebutu, who was defeated by Governor Dapo Abiodun in the March 18 election, was also the PDP gubernatorial candidate then.
As a political Maradona, he was able to read the script very well and of course Abiodun won the election, and Daniel got all the benefits attached to joining the winning side. For one thing, the embargo that Amosun had placed on his businesses were removed. Besides, Daniel was even to interface with APC chieftains to the level that he also aspired to become a senator.
Lekan Mustapha, the outgoing senator, is a two-term senator who ordinarily would have become a high ranking senator had he won a third term ticket. But he was prevailed upon with the intervention of some other aspirants and Daniel won the Ogun East senatorial primary.
But having won the primary, Daniel started another scheme. He began thinking of how to outsmart the man that gave him the platform to contest and bounce back into political reckoning. He started badmouthing the Governor all around. During the February 25 presidential and National Assembly elections that APC won by a landslide in Ogun State, the Governor and the APC leadership had supported Daniel with a lot of logistics. That was only natural.
However, shortly after he won the election, the 2019 Judas spirit in him struck and took control of his faculties. Daniel started hobnobbing with the same PDP he had rejected and betrayed then, with Ladi Adebutu and his father now becoming his closet political pals. His project was now to run the sitting Governor down and out of town. And he did his best to undermine the Governor, with his attack dogs in full battle mode. He ensured that during the gubernatorial poll, the Governor lost out in his areas of influence.
It has become quite apparent now that Daniel is a serial betrayer and cannot be trusted. What is important to him is his bread basket and nothing else. There is nobody he cannot betray. If he can betray PDP in 2019 and APC in 2023, what type of character is he portraying in the public space? When you look at the way he was so close to Atiku, it would have been hard to suspect then that he would dump him (Atiku) so spectacularly. But he did.
Then when you look at the way he was also close to Dapo Abiodun and President-elect Bola Tinubu, taking centre stage as the latter came to campaign in Ogun State during the APC presidential primaries and during the presidential campaigns proper, it would also have been difficult to suspect that he would play the Judas card so soon. But that was what he did. He, Abiodun and Tinubu rode in the same bus on the campaigns, yet the bile inside him was huge.
For Daniel, what is permanent is his interest, pure and simple. So, this is not a matter of coincidence; it's a matter of character. No wonder the Yoruba say that character is a smoke; it can't be hidden. Governor Abiodun must take comfort in the words of our elders: Whoever is betrayed by friends should take it in his stride. After all, blood relations also betray.
Salako, a social commentator, wrote from Imeko, Ogun State.
A New Nigeria Beckons – says Dr. Badru …Urges Support For Tinubu, Sanwo-Olu | By Olabode Adeyeri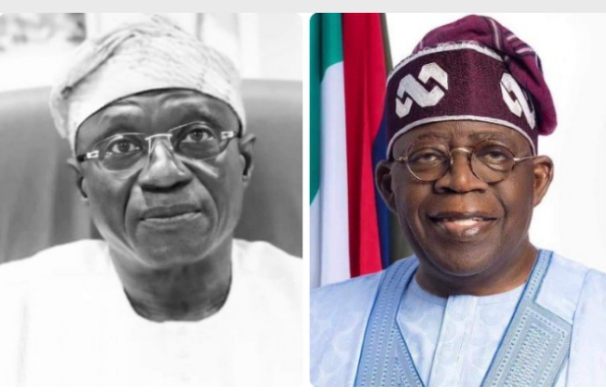 A New Nigeria Beckons – says Dr. Badru
…Urges Support For Tinubu, Sanwo-Olu | By Olabode Adeyeri
Dr. Enitan Dolapo Badru, Honourable Member Of The Federal House Of Representatives, Lagos Island Federal Constituency 1 and Chairman, House Committee on Industry has sent Congratulatory message to Asiwaju Bola Ahmed Tinubu (GCON), as he takes mantle of leadership as the 16th President of the Federal Republic of Nigeria.
While addressing Newsmen in the Federal Capital Territory(FCT), Abuja, Dr. Badru reassured Nigerians at home and in the diaspora that there would be a Paradigm shift in the country for social and economic Prosperity.
He described Tinubu as the Best Leader Nigeria needs to further develop the country amidst its numerous challenges.
The Federal Lawmaker stated that a New Nigeria in which every Sector of the economy works is achievable in Tinubu's Presidency.
Speaking further, he said: "Tinubu is a Public Administrator par Excellence, Advocate of Good Governance and Development Enthusiast. I am very optimistic that through his policies and social Intervention Programmes, the Citizenry's standard of living would improve.
Dr. Badru reiterated that Tinubu's administration would ensure Security of lives and properties of Nigerians, Promote Trade and commerce cum industrial Development and build a stronger bilateral relations with other countries of the world.
"As a Nationalist and Detribalised Nigerian, President Tinubu would unite the different ethnic groups across the country, promote internal-ethinc relations and religious harmony", he said.
Dr. Badru recalled how Tinubu, through his purposeful leadership and unrelenting effort as the Governor of Lagos State between 1999 -2007 designed a Development Plan and embarked on social, economic and physical transformation of the state.
In the same vein, Dr. Badru felicitated the Lagos State Governor, Mr. Babajide Sanwo-Olu as he is Sworn-In for a second Term.
He however urged Nigerians across the country and overseas and Lagos residents to support the Tinubu-Shettima and Sanwo-Olu-Hamzat Administrations.
"I believe strongly that with your Team, you would replicate the Lagos Template in Nigeria for the advancement of our dear country", Dr. Badru charged Tinubu.
"On your Historic Swearing-In as the President of the most populous country in Africa, I join millions of Nigerians and the Progressives family across the world to celebrate with you", Dr. Badru concluded.
For Advert, Event Coverage, PR, Story/Article Publication & Other Media Services
Pls., Send Email To: citizennewsng@gmail.com
Visit Citizen NewsNG To Read More Latest And Interesting News
Segun Showunmi Condoles Raymond Alegho Dokpesi, Described him as a man of all-round knowledge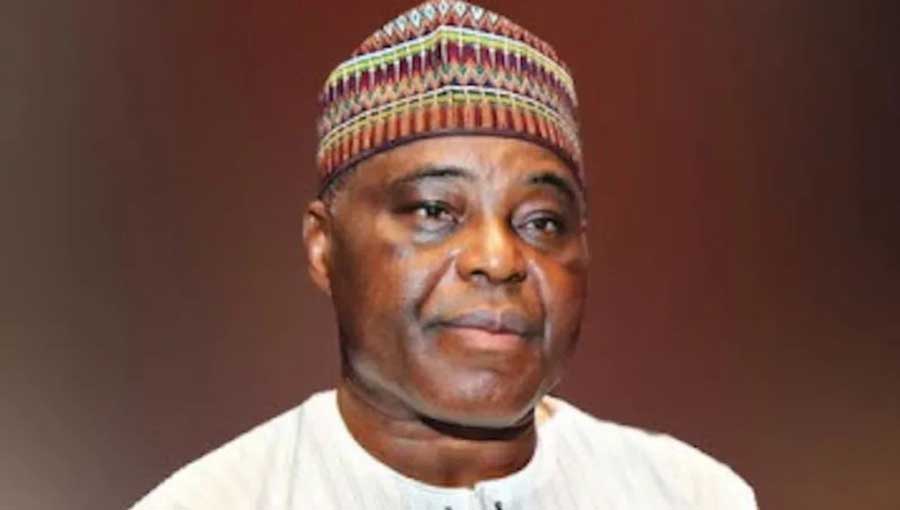 Segun Showunmi Condoles Raymond Alegho Dokpesi, Described him as a man of all-round knowledge
Raymond Alegho Anthony Dokpesi. (25 October 1951 – 29 May 2023)
Ezomo my man, my thinking partner, all-round knowledge on many levels, in diverse fields, the energy of many horsepowers, detailed like an eagle, full of life, relatable across age grades, scratch that, ageless, if there was any true pan Nigerian it was my man high chief!
There was no limit to what his mind can grasp and whatever he could imagine he could build, an unusual ability to work late into the night and still be the first to be ready first thing in the morning, an administrator who keeps impeccable records.
A process thinker with the gift to compartmentalize idea lines in such a way that you had to marvel at where he gets the energy!
Restlessly unstoppable, always on the go.
A man of the strong Christian faith of the catholic order.
A lover of family, Oko Tosin, Baba Homto, Paddy Raymond Jnr. Aburo Oyofo, my man we understood each other and the mutual respect was never broken haaa, what a day to pass, what an enigma, really Raymond Alegho Anthony Dokpesi you are gone as in dead!
Who will rally those young people you provide a platform for, those you have ears for their rants and all, who will think up the next agenda for them, like they say who can understand death, nay who can understand life, I supposed neither is meant to be fully understood! Just live life and leave life, and my man Ezomo lived it his way and he had left it in his way, I can see the cheeky smile on your face. Rest now.
They will find a way to carry on, your family, your associates, your beloved Daar Communication, and your beloved PDP, Nigeria, yes we will surely miss the irreplaceable High Chief! Ezomo my man, may your soul be welcomed into the higher realms by your ancestors and all guardians of the realms.
Otunba Segun Showunmi
#inauguration# Peter Obi Cries Out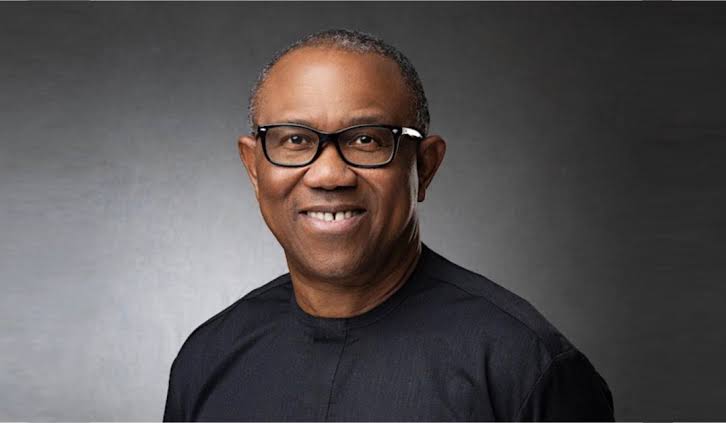 #inauguration# Peter Obi Cries Out
The Presidential Candidate of Labour Party candidate in the February 25, 2023 election Mr. Peter Obi has raised alarm on plots by his political opponents to blackmail and tarnish his image in the coming months.
In a statement, he issued early this morning but which Daily Independent got a few minutes ago, Obi said he has got the wind of the plot but it will not deter him from pursuing the good of a new Nigeria
While calling for calm, Obi said this is a time for deep reflection for all Nigerians.
He said "It is also a time to re-examine our assumptions, even as we reaffirm our hopes. Let us calmly review our aspirations, in order to recalibrate our expectations and pin down the causes of our missed opportunities and disappointments.
"We stand at that critical moment in time when, as a people, we must collectively come to grips with the reality of our injured destiny as well as the reasons for that injury. It is for us to reassess our plight as a young democracy and identify clear pathways to a better and greater future for us all.
"As we await the verdict of the election tribunal, I urge all Nigerians to use this opportunity to renew their commitment to the Nigerian ideal. That ideal remains noble and worth every sacrifice we can make".
He called for respect for the judiciary and reminded Nigerians that "judiciary is part of the democratic enterprise and a critical governance tool for determining the propriety of the decisions and actions of every citizen and every institution of state. To that extent, and for that reason, I urge everyone to treat it with the respect and dignity it deserves".
Obi said Nigerians expect that the Nigerian judiciary will use the election cases now before it to reaffirm its independence and integrity. It has to do so, for all our sakes and for itself".