OGUN GOVERNOR EXTOLS VIRTUE OF OLOTA OF OTA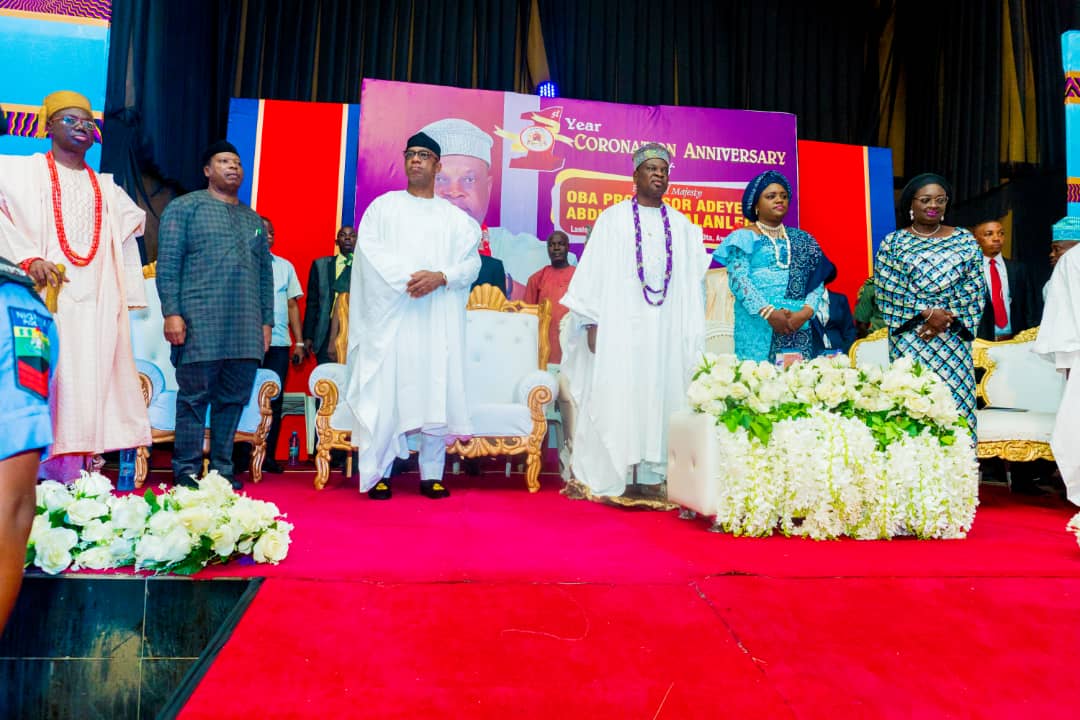 The Ogun State Governor, Prince Dapo Abiodun has described the Olota of Ota, Oba Abdulkabir Obalanlege as an embodiment of intellect, knowledge and intelligence, whose reign in the last one year had not only brought peace into the community, but had brought about the development the town is currently enjoying as a result of the cordial relationship between the traditional council and the state government.
Prince Abiodun who made this known at the 1st year coronation anniversary of the Olota of Ota, said that the present administration in the state was poised to restore the traditional institution in Ogun state to its rightful position, describing the traditional institution as worthy partners in progress.
He noted that the path to ensuring the restoration of the traditional institution to its place of pride was prepared through the constitution of a committee to review the promotion of traditional rulers that was done at the twilight of the past administration, adding that his government would continue to partner and cooperate with the traditional institution.
Abiodun disclosed that the traditional rulers being the closest to the people would soon have opportunities to participate in the good governance of his administration, reiterating his government's readiness to provide a focused and qualitative governance.
"We know that they are the closest to our people and these administration is putting different things in place to ensure that our kings fully participate, not only in our good governance, but also in helping us achieve peace and security at the local government level.
"Our vision remains that which is to provide a focused and qualitative governance, while creating a Public Private Sector partnership which we believe is fundamental to the economic growth of these state, and when you have economic growth, you have individual prosperity," he said.
In his remarks, the Olota of Ota, Oba Obalanlege called on the governor to bridge the gaps between the other sections of the state and Aworiland, saying that while bridges and flyovers were all over other sections, the Iyana- Ilogbo road that links Abeokuta to Ota remains a death trap that needs urgent attention, while the road from Atan-Ota to Agbara begs for attention.
He applauded the Prince Dapo Abiodun led government for setting up a Chieftaincy Review Committee to look into the recent upgrade and promotion of kings, urging the governor to ensure that justice and fairness prevails.