One love foundation, Orhue sue FG to Ecowas Court over police Illegality, Seeks Damages of $500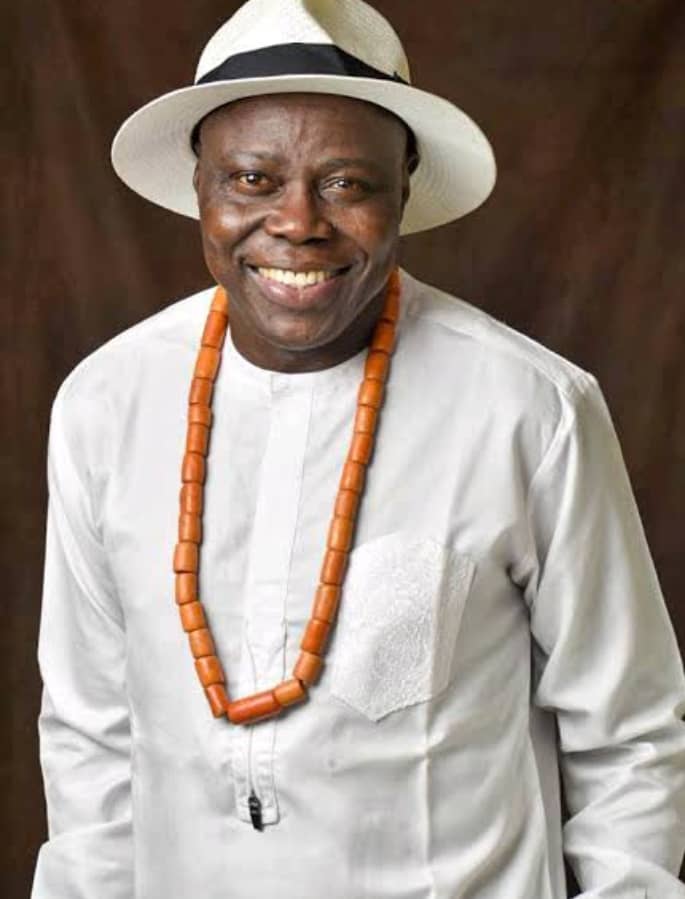 One love foundation, Orhue sue FG to Ecowas Court over police Illegality, Seeks Damages of $500
By Elvis Omoregie
Sahara Weekly Reports That The Foremost human rights organisation, one love foundation has once again alongside a 2020 #EndSARS panel member of Edo state, miss Precious Orhue have dragged the Federal Government of Nigeria FG, to the Ecowas court to checkmate and restrain the police from any other further victimization and operating check pionts/illegal road blocks in Nigeria till there are enough guarantee by FG at All roads in Nigeria.
In a suit made available to press and lodged before the Ecowas court on 30th december 2022, they are seeking for a lot of reliefs and praying the Ecowas court to award members of their organisation and further reparation in damages in the sum of $500,000 only, to everyone so far victimized on Nigeria  roads by the Nigeria police.
recall, sometime ago in a viral video making the rounds on social media, a certain precious Orhue, a member of the 2020 Edo state #EndSARS panel on police brutality , was seen  recording in a viral video, reprimanding the police patrol team of Mabushi police station under the FCT Nigeria police command, to refrain from acts of illegal checking of her car spare tyres, pigeon holes and other issues not convered and not defined as functions of police under the Nigeria  police act 2021.
In the said  viral video, the police patrol team of Mabushi police station of the Nigeria police force was seen threatening to shoot, assault and maim precious Orhue.
Furthermore the DPO of FCT  Mabushi police station of in concert with the DPO of FCT Mabushi police station, and a certain supretendent of police SP Busari all jointly of Nigeria police force, in a very questionable manner and in a non existing allegations of obstructing police officers, offering police officers bribe, and other allegations, then on the 11th august 2022, charged miss precious Orhue to the FCT area court on all the above sundry offences,which court has no jurisdiction in that regard, in other to victimized her for her advocacy and  speaking out.
From eye witness report, this act by the FCT DPO of Mabushi police station then of Nigeria police force was done as cover up for the viral video, where the  police officers of Mabushi police station under the Nigeria police force ,just for them  to cover up for there crimes and violations of the fundamental human  rights of precious Orhue Court proceedings as monitored by concerned civil society members, activist, have it that, Miss Precious Orhue, legally  represented in FCT area court by Abuja based human rights lawyer, Samuel Ihensekhien Jnr, was granted bail on very liberal terms and the charges later terminated and Precious Orhue acquitted by the FCT area court in a later proceedings on 15th December 2022.
Speaking further then on this, Precious Orhue who narrated what happened in the said viral video, stated that after she refused to debunk and post another telephone recorded  video to water down the effects of the viral video of the Mabushi police patrol team  of Nigeria police force assaults on her, the then DPO of Mabushi police station, one Csp Abdulmumuni Musa Abubakar and supretendent Busari with some other  police officers  in vengeance/retaliations of the viral phone video recording by precious Orhue, stating the  condemnable acts of police officers, actually charged her to the FCT area court in this regard. She urged Nigerians to keep reporting acts of brutality by police officers , despite the negative  circumstances that always follow same.
Speaking on the above case, human rights activist , Chief, Dr Patrick Eholor who was present in court, noted that the Nigeria police force and their officers have not learn there lessons, that police brutality cannot survive with the awareness of Nigerians on their core fundamental rights. And that the case filed at Ecowas court is to seek for reparation and checkmate extortionist move by security agencies and the police on Nigeria highway and on the road. He also said by filing this case at Ecowas court, same is to seek interpretation by Ecowas court, whether road blocks itself is not illegal.
Chief Patrick Eholor also said that under the Nigeria law of Taxes and Levies Act, Laws of Federation of Nigeria 2004 Section 2 (2) disallows any person, including respondent police officers and agents from mounting a road block in any part of the federation for the purposes of collecting any tax / levy or extortions, so he then wonders why security personnel exhorts innocent Nigerians and hapless citizens on Nigeria roads, including periodic violations of every Nigeria rights, who wears dreadlocks, tattoos, expenssive hair cuts, and hence by this suit lodged at Ecowas court, a stop will be put to all the above.
A glimpse of the suit filed above, have the following reliefs:1. A DECLARATION that arrest of the Applicant by the armed agents of the Respondent at Fct- Abuja  for non criminal offence on 10th august to 11 august 2022 is illegal as it violates the human right of the Applicant to the dignity of the human person guaranteed by Article 5 of the African Charter of Human and Peoples Rights and Articles 4 and 5 of the Universal Declaration of Human Rights.
2.A DECLARATION that the violation of all the recognized fundamental human rights of the 1st and 2nd applicants as summarized in this case is illegal as it violate the presumption of innocence guaranteed by Articles 7 (1) (b) and (2) of the African Charter of Human and Peoples Rights and Articles 7 and 8  of the Universal Declaration of Human Rights.
3.AA DECLARATION that the acts of the 1st and 2nd applicants in respect of all violations of this 1st and 2nd applicants right is illegal and injurious to lack of the dignity of the human person guaranteed by Article 5 of the African Charter of Human and Peoples Rights and Articles 4 and 5 of the Universal Declaration of Human Rights.
4.A DECLARATION that the arrest and detention of the 1st Applicant by the armed agents of the Respondent without access to his Attorney from 10th august 2022 to 11th august 2022 is illegal as it violates the human right of the Applicant to legal representation guaranteed by Article 5 of the African Charter of Human and Peoples Rights and Articles 4 and 5 of the Universal Declaration of Human Rights.
5.A DECLARATION of this court for the stopping to halt, banning and proscription of all road blocks by the respondent police officers and agents, which is not subject of any criminal investigation activities as same constitutes violation of the right to freedom of movements of the 1st to 2nd applicants and all citizens of Nigeria and members of the 3rd applicants.
6.AN ORDER of this Honourable Court directing the Respondent to pay over to the  1st and 2nd Applicant the sum of $500, 000. 00 (Five Hundred Thousand Dollars) only as aggravated and general damages for the violation of 2nd and  1st Applicant's and 3rd members  right to liberty, freedom of movement, private and family life, dignity of person, health, legal representation by the armed agents of the Respondent.
7.AN ORDER of this Honourable Court directing the Respondent  to pay over to the 1st and  2nd Applicant the sum of $1000. 00 (One Thousand Dollars)   only as cost of prosecuting this suit.
8.AND ANY OTHER ORDER OR ORDERS this Community Court of Justice might make in the circumstance of this case.As at presstime on 30th December 2022, this suit filed and lodged before the ecowas court,abuja filed  alongside a fast track application for interim reliefs, has not been given a date for hearing and determination. We hope to keep members of public posted.
10,000 benefit as Asiwaju's BAT MEDICS holds Free Medical Outreach In Jos, Asaba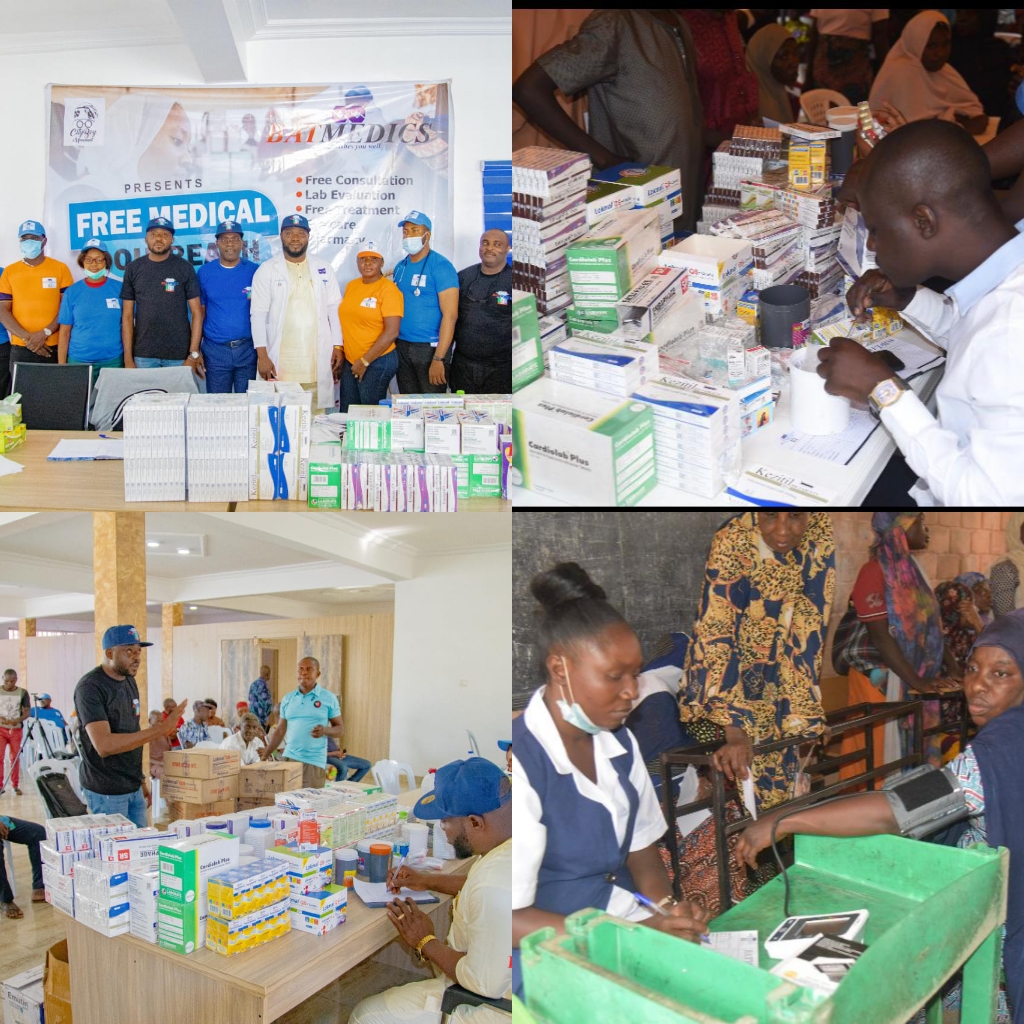 Access to basic medical healthcare is a major challenge faced by most people living in rural environments in Nigeria. Taking note of the problems associated with the inability to access affordable healthcare facilities and healthcare kits in their immediate environment, The Delta and Plateau state All Progressive Congress (APC) Campaign Organization in collaboration with the Bola Ahmed Tinubu Medical Outreach, BAT MEDICS are taking action to enhance access to free healthcare services, thereby putting joy and happiness in the faces of Residents at the weekend.
The Medical Outreach, which took place at two locations in Jos namely; the Islamic primary school Bauchi road, and Tundun Wada as well as the APC Campaign office in Asaba in Delta State had over 10,000 beneficiaries from the BAT MEDICS initiative in attendance to support the Presidential hopeful of the Federal Republic of Nigeria, Asiwaju Bola Tinubu.
The outreach witnessed a high turnout of residents at both locations in a move to benefit from the medical treatment of BAT MEDICS including elderly people in an atmosphere full of joy.
While addressing the newsmen, the Director General and Head Convener of BAT MEDICS, Pharm. Ojeje Amin Onimisi, who seems elated at the turnout for the Medical Outreach, explained the reason for the kind gesture by Asiwaju. He stressed that the program is meant to remove the barrier that is preventing poor people's access to quality healthcare.
He noted that the move is to tell Nigerians that Asiwaju cares about affordable and free healthcare facilities for the benefit of the citizens.
Onimisi affirmed that enough drugs are available for the people. For instance, people with eye challenges, high blood pressure, malaria and Typhoid, among many others will be attended to, as there is enough equipment to take care of them.
According to him, those who are tested and needed surgery will be referred to Jos Teaching hospital and the bills will be paid by Asiwaju.
One of the beneficiaries, who
commented on behalf of others stated, "our joy knows no bounds because most of us have gone to one hospital or the other but couldn't have access to the required medical services due to financial incapability. We can't take care of our health challenges, hence, we appreciate Asiwaju Tinubu for bringing free Medical care to our doorstep". She, therefore, prayed for Asiwaju Bola Tinubu that his wish to become the president of this nation will come to pass while promising to do their best by voting for and mobilising for his victory.
Another beneficiary from the Muslim community, Mariam Awwah Ballo said, " Asiwaju is my second father when I had an accident, someone connects me to Asiwaju and he paid my treatment bills, again I am having eye challenges and recommended glasses were given to me at the Asiwaju Medical Outreach, he is the man that the cap fits", she said.
Meanwhile, The Chairman of Jos North Local government area, Shehu Bala Usman appreciated Asiwaju for his kind gesture and assured him that the local government would mobilize for him and vote for him.
Similarly, the Asaba director of medicals APC Campaign Council Dr Benson Ayodele Cole, who welcome everyone to the Medical Outreach organized by the Bola Ahmed Tinubu Medical Team, explained that the importance of the Initiative is to care for the less privileged who are having health challenges across the state and provide them Medical needs.
A male beneficiary (name withheld) in Asaba appreciated the health Initiative. He said "I was given new eyeglasses due to my eye challenges as a civil servant, this will help me more to read." Tinubu is the next president of this country, he knows what his people want at appropriate time. He added.
2023 Elections : Let Thy Will Be Done – Prophet Israel Oladele Ogundipe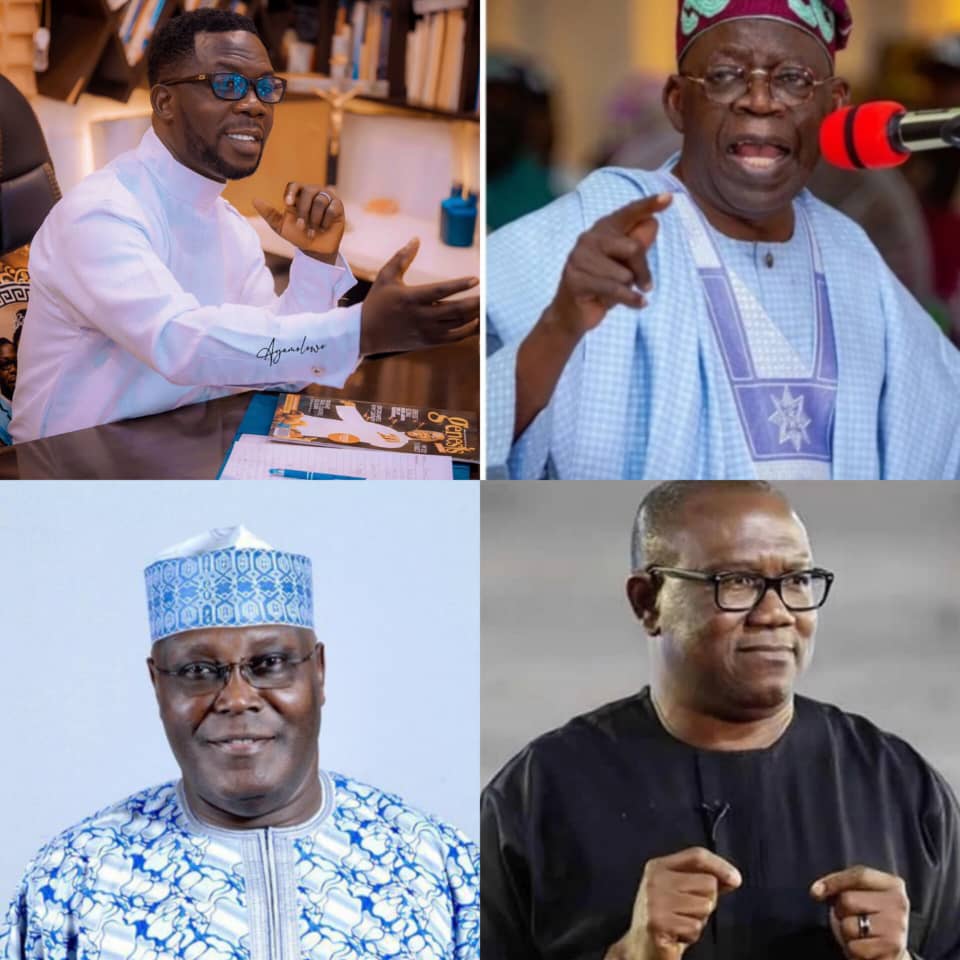 2023 Elections : Let Thy Will Be Done – Prophet Israel Oladele Ogundipe
Sahara Weekly Reports That Less than few weeks ahead of the 2023 general elections, the general overseer, Genesis Global Church, Prophet Israel Oladele Ogundipe has reacted to the forthcoming general elections and has prayed to God to make his will be done in the election.
While speaking in a live-streamed ministration, Prophet Israel Oladele Ogundipe prophesized that it's only when God's will is done that Nigeria will be a better country to live in again.
"Nigeria is a country blessed with varieties of resources, but, however, we've not been so fortunate in the aspect of leadership, as we're being ruled by leaders of like-minds, but, we believe that when God's will is done in the forthcoming elections, Nigerians will eat the fruit of the land", Prophet Israel Oladele Ogundipe revealed.
He, has, also, advised Nigerians to vote in the right candidate, and not go after the monetary value alone that comes from the forthcoming election, as that is just like we selling our birth right, just like it was done in the bible between Esau and Jacob.
Prophet Israel Oladele Ogundipe is a preacher of love and light, whose preaching focuses on repentance, and the creation of a better world to live in.
APC-PCC Welcomes Atiku Youth Organization Supporters To Tinubu Camp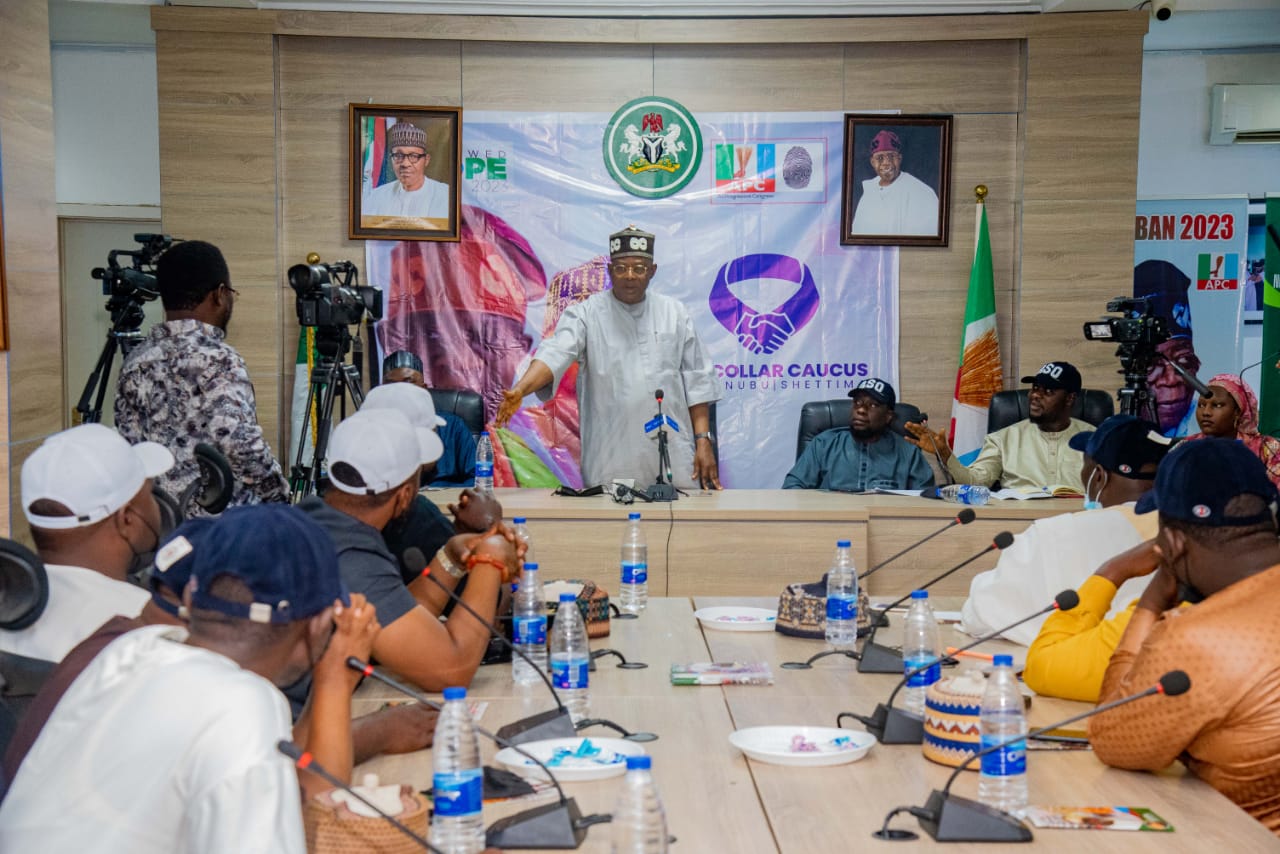 Sequel to Asiwaju's unique style of governance, especially in the area of growing young Nigerians and preparing them for leadership, the Presidential Campaign Council PCC of the ruling All Progressives Congress APC has welcomed the youth wing of Atiku Support Organization who has abandoned the former vice president and decided to be with the national leader of the ruling party.
Fidelis Onakoma, the publicity secretary of Atiku Support Organization, Anambra state chapter spoke onbehalf of all members across 30 states today January 19, 2023 at the APC-PCC office in Abuja. He attributed their decision to abandon the Atiku campaign because they are not recognised for their hard work. They however concluded that they believe in the structure of Tinubu and his agenda for Nigerians.
According to his statement, "What we want is to be incorporated into the activities of APC in our various states and at the national level. Atiku Support Organization is the leading support organization of PDP campaign council. It's the only support group that Atiku himself created and he made his son to be chairman. What we want is to be given that mandate to continue, go back and bring those support groups on board. After winning the election, we want all ASO members to be recognized.
"Atiku youths have seen how asiwaju runs his organisation and campaign.
For that reason, we've all decided to leave for the Tinubu Support Organisation under the Youth wing. I assure you that we joined the APC in good faith," he averred.
Welcoming the new members, secretary of the presidential campaign council of the All Progressives Congress (APC) ahead of 2023, Hon. James Abiodun Faleke described the defection as a step in the right direction, saying the APC and Asiwaju has contributed a lot in the development of Nigeria.
Faleke thanked the front runners of the group. He appreciated their struggle and asured them of a fair treatment before and after Asiwaju emerges.
He said, "On behalf of our principals, Asiwaju Bola Ahmed Tinubu and Senator Kashim Shettima Mustapha, the APC PCC welcome you all.
"Your grievances are well noted and it's not late to realize that you were in the wrong place. But because Asiwaju is a party for all, it is important that you all have on record Asiwaju's performance when it comes to reward. The basic issues here is lack of reward from where you are coming from. One of the major thing Tinubu is known for apart from developmental structure is his reward system".
Another delight of the defection was when the son of Asiwaju Bola Ahmed Tinubu, Seyi pledged to pay the tuition fee of Mrs. Hannah Titus children.
Titus is a widow and Kogi state coordinator. She was enlisted as one of the beneficiary of Seyi Tinubu's foundation.