Open Letter: The Only Prophet Who Consistently Maintained Tinubu's Victory, Joshua Iginla, Requests Good Governance, Advocates Kanu's Release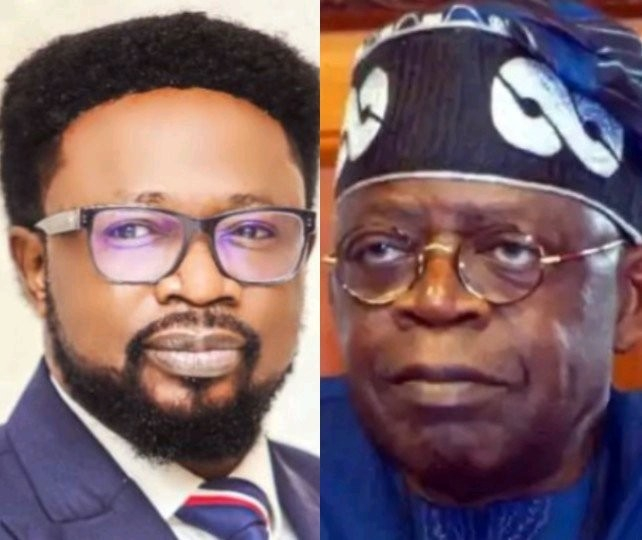 Open Letter: The Only Prophet Who Consistently Maintained Tinubu's Victory, Joshua Iginla, Requests Good Governance, Advocates Kanu's Release
Sahara Weekly Reports That Of a truth, according to Daniel 2: 21, it is God who controls the course of world events; He removes kings and sets up other kings. He gives wisdom to the wise and knowledge to the scholars.
On this note, I heartily congratulate Your Excellency for emerging victorious in the most keenly contested presidential election since the return to democracy in Nigeria. Your emergence is a divine mandate ordained by God as revealed to me by God several times and which is all over the public domain.
As you take charge of steering the destiny of the nation in these challenging times in various spheres of the lives of Nigerians, may God Almighty endow you with all the necessary tools, good health, and wisdom to enable you to lead the nation into greatness in all ramifications.
His Excellency sir, I write this open letter to you not only as a prophet of God but as an authority who has a degree in Political Science and a Master's in international Law and Diplomacy to be objectively ready to tackle Nigeria's greatest challenge of insecurity, widespread corruption, and a general sense of dissatisfaction among citizens and as well, meet the expectation of the people.
I call on you to tackle the problem by unifying the country and solving major socio-economic, religious, and ethnic problems confronting the country as a father of the nation.
I want to remind you that Nigeria is a heterogeneous country battling crises of insecurity, kidnapping, and extreme poverty.
Since no one will expect you to tackle all the crises at once, Nigerians will be expecting you to dedicate your administration to genuine renewal work, at least to let Nigerians see and feel the difference, however little.
As a unifier, don't step out as a vindictive leader. Rather, bring all warring parties on board to objectively discuss the way forward to a better Nigeria.
It is an open secret that Nigerians are yearning for good governance as past administrations have left an open sore in the hearts of the citizens with bad governance and broken electoral promises. His Excellency sir, I am very sure you are aware of the loopholes of these past administrations which I believe should be your target.
Addressing loopholes is not tantamount to fighting the past; rather, it means you should learn from the past administration, which, of course, you're part of, to address the crises now for a better Nigeria.
It is not too much to say that you have a lot to do to convince huge numbers of the youth who have shown dissatisfaction with the performance of your party in the past eight years.
Also, I want to plead on behalf of Nigerians and that is, you should do anything in your capacity to end the insecurity that is ravaging our country. The hydra-headed menace has undermined the propensity of our beloved country for progress.
No country develops in chaos. That is why you should, as the first step to renewing the hope of a country long trapped in hopelessness, pay attention to its security situation and not play politics with the appointment of service chiefs.
Aside from that, it is obvious that Nigerians voted on their religious and ethnic affiliations, rather than on the policies and qualifications of the candidates.
His Excellency, I salute your capacity to put up with criticism from religious leaders. However, I urge you to exercise patience, wisdom, and tolerance with religious leaders be they pastors or Imams, and treat them with respect.
Any leader that witch-hunts religious leaders are digging a pit for his downfall. Personally, when I see the persecution of religious leaders, I speak up. I will not keep quiet. As a unifier, I beseech your administration to handle their issues with wisdom and preserve national harmony.
Also, as a unifier, I will appeal and suggest that His Excellency should forgive and release Nnamdi Kanu.
Furthermore, as a barrier breaker and a line crosser, I beseech you to implement your objective which is to foster a new society based on shared prosperity, tolerance, compassion, and the unwavering commitment to treating each citizen with equal respect and due regard.
I want to remind you of your 10-point agenda which formed your manifesto during the campaign:
1. Build a Nigeria, especially for our youth, where sufficient jobs with decent wages create a better life.
2. Manufacture, create, and invent more of the goods and services we require. Nigeria shall be known as a nation of creators, not just of consumers.
3. Export more and import less, strengthening both the naira and our way of life.
4. Continue assisting our ever-toiling farmers, through enlightened agricultural policy that promotes productivity and assures decent incomes, so that farmers can support their families and feed the nation.
5. Modernise and expand public infrastructure so that the rest of the economy can grow at an optimal rate.
6. Embolden and support our young people and women by harnessing emerging sectors such as the digital economy, entertainment and culture, tourism, and others to build the Nigeria of tomorrow, today.
7. Train and give economic opportunity to the poorest and most vulnerable among us. We seek a Nigeria where no parent is compelled to send a child to bed hungry, worried whether tomorrow shall bring food.
8. Generate, transmit, and distribute sufficient, affordable electricity to give our people the requisite power to enlighten their lives, homes, and dreams.
9. Make basic healthcare, education, and housing accessible and affordable for all.
10. And, most importantly, establish a bold and assertive policy that will create a strong yet adaptive national security architecture and action to obliterate terror, kidnapping, banditry, and all other forms of violent extremism from the face of our nation.
His Excellency sir, as a prophetic voice to nations who stood out as a lone voice of truth in the wilderness to declare your emergence as revealed by God since 2021, I will stand as a watchman to ensure you don't derail in your God-given assignment and if you do, I will not hesitate to pen you an open letter like this to guide, correct and rebuke if necessary.
May God Almighty support your administration for the desired growth for Nigeria.
2024 Polls: Edo Central stakeholders condemn Shaibu over attempt to blackmail Obaseki to abandon zoning arrangement
2024 Polls: Edo Central stakeholders condemn Shaibu over attempt to blackmail Obaseki to abandon zoning arrangement
By Elvis Omoregie
Stakeholders in Edo Central Senatorial District have called on the Edo State Deputy Governor, Philip Shaibu, to exercise restraint and stop the incessant blackmail in a bid to pressure the State Governor, Mr. Godwin Obaseki, to disregard the senatorial zoning arrangement of the State for the region to produce the next governor of the State.
The stakeholders who spoke during a press conference held at the premises of the Nigeria Union of Journalists (NUJ), Edo State Chapter, in Benin City, said the frustration Shaibu is expressing is only a decoy to make it seem as if he is being victimised by Obaseki whereas he is intoxicated by his inordinate ambition to become the next governor of the State.
Speaking on behalf of the Edo Central people, the Convener of Esan Advocates for Good Governance (EAFGG), Comrade Bartholomew Okoudo, charged Edo people not to be deceived by all the tantrums, blackmail, and display of entitlement by the Deputy Governor, which are failed attempts to force the governor to yield to pressure so that he can have his way.
According to him, "The people of Edo Central Senatorial District are calling on the Edo State Deputy Governor, Comrade Philip Shaibu, to exercise restraint and stop the incessant blackmail of the Governor, His Excellency, Mr. Godwin Obaseki, in a bid to pressure the governor to yield to pressure to disregard the senatorial zoning arrangement to produce the next governor of the State.
"His frequent tirade is to get the Governor to endorse his candidacy for the governorship election holding next year. This is the singular reason he is employing different tricks to box the governor into a corner and extract a commitment.
"Shaibu's attempt to curry public sympathy is aimed at arm-twisting the governor. The frustration he is expressing is only a coy way to make it seem as if he is being victimised, but everyone knows he is intoxicated by his inordinate ambition.
"Shaibu thinks everything must be by force. It is on record that the people of Edo North Senatorial District produced Comrade Adams Oshiomhole, who is also from Etsako West Local Government Area. He served for eight years between 2008 and 2016 before handing over to the incumbent governor, Obaseki, a Benin man, who was produced by the people of Edo South Senatorial District."
The stakeholders continued: "The lot to produce the next governor according to the zoning arrangement is on the Edo Central Senatorial District, who have never had the opportunity to produce the governor of the State except the short-lived tenure of Prof. Oserheimen Osunbor, between May 2007 and November 2008.
"The shenanigans by Comrade Shaibu aimed at blackmailing the governor in pursuit of his unreasonable and desperate ambition to become the next governor at all cost will not work and must be resisted by all well-meaning Edo people.
"During the administration of Chief Lucky Igbinedion, between 1999 and 2007, the Deputy Governor at the time was Chief Mike Oghiadomhe from Etsako in Edo North Senatorial District. He also served for eight years.
"This was followed by Oshiomhole, also from Etsako West as Governor and now Comrade Philip Shaibu, from Etsako West, who is almost completing eight years tenure as deputy governor.
"How then can he be aspiring to be the next governor? Is this fair and equitable? What is the fate of the other local government areas and senatorial districts in the State?" the stakeholders queried.
Okoudo further noted, "We understand that the Deputy Governor has his right to aspire for any political position in the State and Country, but we urge him to stop these charades to pressure the governor into neglecting the zoning arrangement. His agitation runs against the spirit of fairness and equity.
"From Shaibu running to the Federal High Court in Abuja, asking for a restraining order to stop Governor Obaseki from impeaching him to spreading falsehoods about the Governor preventing him from performing his roles as deputy and causing various scenes at public events and public places, it has all been an engineered charade to make the Governor seem unapproachable.
"The most recent of these is his attempt to force his way into the personal office of the Governor along with his security aides at the Dennis Osadebe Avenue, GRA, Benin City.
"The Deputy Governor who has worked with Governor Obaseki over the past seven years should know him better that no amount of pressure to blackmail him will force the governor to support him in his inordinate quest."
He charged, "We the people of Edo Central Senatorial District are calling on him to stop this charade and follow the path of peace in the spirit of equity and fairness.
"There is peace and security in Edo and we urge the Deputy Governor not to create the scene that there is no peace in Edo through his actions and desperate moves."
Primate Ayodele's Prophecy On Gov Election Tribunal: One Gone, More To Come?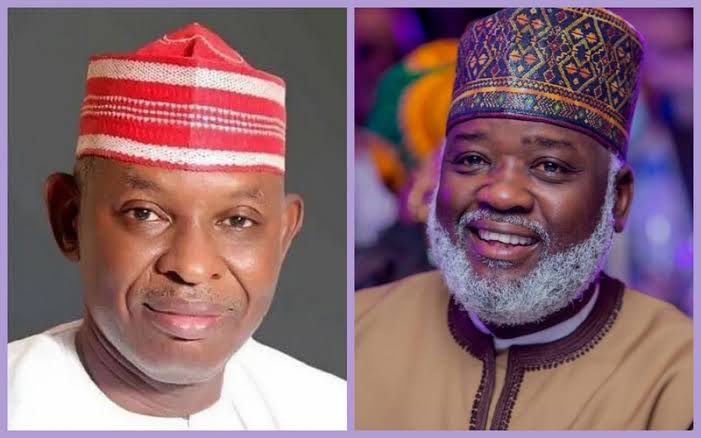 Primate Ayodele's Prophecy On Gov Election Tribunal: One Gone, More To Come?
Sahara Weekly Reports That Kano state incumbent governor, Abba Kabir Yusuf has become the first elected governor to be sacked by the election tribunal. He was removed this afternoon by the court and his certificate of return has also been withdrawn.
The court declared the candidate of the All Progressive Congress, Nasir Gawuna as the duly elected governor of Kano state.
This has fulfilled the prophecy of Nigerian prophet, Primate Elijah Ayodele which he shared regarding the fate of governors and other elected political officers in the 2023 elections.
Primate Ayodele had said immediately after the election that not all those who were elected will finish their tenure. He mentioned that some governors, senators, lawmakers at the state and national level will not be able to finish their tenure.
As he said it, for the past few weeks now, more than 15 lawmakers have been sacked and the latest development in Kano has further authenticated the prophecy .
''I have warned all Nigerian state governors that not all of them will finish in this government. Some will be incapacitated. I am telling you how it is that, not all the governors will end their term, not all the speakers of the house will end their term, not all the senators that were sworn in will end their term, not all the house of reps will end their terms, I am not wishing anybody bad but it is just a warning.''
https://vm.tiktok.com/ZMjhs3Gq2/
Apart from this prophecy, Primate Ayodele said three days ago during an interview that he foresees that a governor will be sacked by the election tribunal.
These were his words
'' There are still people that will be removed, a governor will be removed, there are some members of APC, Labour Party, PDP and others that will be removed. Some governors will be shocked''
Sadly, one of the governors has been sacked, let's keep fingers crossed for others that will unfold.
APC Counsel Explains Why Kano Tribunal Judgment Favoured Them (Video)
APC Counsel Explains Why Kano Tribunal Judgment Favoured Them (Video)
The counsel of the All Progressive Congress (APC) has explained why the party got favoured in the just concluded Kano election tribunal.
The election tribunal had sacked the incumbent governor of Kano state, Abba Kabir Yusuf and declared APC's Nasiru Gawuna as the duly elected candidate.
Yusuf, who contested on the platform of the New Nigeria Peoples Party (NNPP), was declared the winner of the election by the Independent National Electoral Commission (INEC) after the poll in March.
But on Wednesday, the three-man panel, after hearing the petitions, ordered the withdrawal of the certificate of return which INEC presented to Yusuf and directed a certificate of return to be issued to Gawuna.
The court deducted 165,663 votes from Yusuf's total as invalid votes, stating that the affected ballot papers were not stamped or signed and therefore declared invalid.
According to the counsel, they presented over 160,000 invalid ballot papers used in the election and it is on this basis that the court declared Gawuna winner.