Our products are unique because we don't compromise quality…. Julian Interiors Boss, Mrs Juliet Chigozie Anorah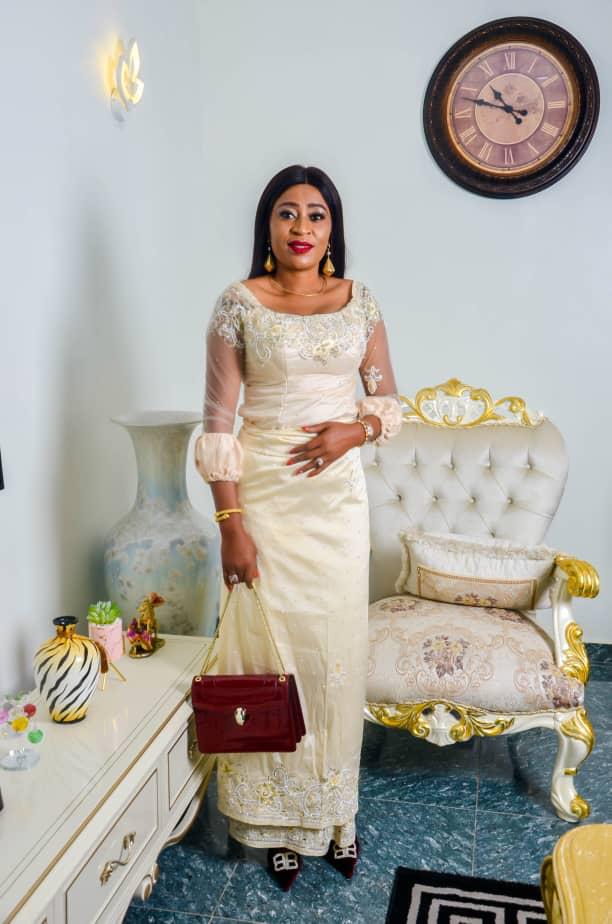 What men can do, women can do as well goes the saying!  The reason is because so many women have come to show strong character and ability to thrive in a male dominated industry. One of such amazing ladies who has been doing a great job in a male dominated carpentry work and interior is Mrs Juliet Chigozie Anorah. She is the CEO, Julian Interiors and furniture.
She's a wife, mother and entrepreneur whose Nigeria of her dreams is to see where government will give the youth an enabling environment to maximize their potential. Believe it or not, she's a good carpenter with a touch of luxury going by the furniture in her showroom located at fola oshibo, Lekki phase 1,Lagos.
In this exclusive interview with Adeniyi ifetayo, she talked about her unique designs, surprises for her clients and palliative to be given to the less privilege during her birthday which has been scheduled for 2nd December, 2020.
Enjoy the excerpt.
Can we meet you and how was your growing up like?
my names are Juliet chigozie Arinze , growing up was fun because as a child you have nothing to worry about lol . I was born in the north but we later moved to east where I did my primary and secondary education . So growing up was memorable in a family of 6 siblings . So I had a great childhood experience.
What did you study and how did you come about Julian interior and furniture?
 I studied business administration at the Lagos state university , Julian interior came from the passion I have in making every little space in my house beautiful and I realized I can provide good services for people because  that's one thing I'm very passionate about . And from there we started growing the company gradually.
Providing luxury furniture is not easy, What were the challenges when you started and how do you overcome them?
The challenges with providing luxury furnitures is always about finding the right customers and most importantly the huge capital involved in running the business, in today's world social media has made it easier for us to find customers online and also with the help of our marketing team we are making progress.
Julian luxury interior and furniture design are so unique and you are operating in a male dominated industry, what's gives you an edge over others in this industry?
our products are unique because we don't compromise quality. Our products are made by the best craft men in the industry, and also gone are the days when the furniture business are dominated by the men as u know now there are so many female interior designers that have made name for themselves, so I would say women are taking over the business already.
Covid-19 pandemic affected a lot of industry, how did you scale through?
most entrepreneurs felt the impact of covid 19  because nigeria is in recession already and that makes it hard for a lot f people to afford luxury goods , but like I said we have a wonderful marketing team and our products speaks for itself . So by Gods grace we still make sales.
You are a wife, mother and entrepreneur, how do you combine these together?
Naturally women knows how to multi task , though it's never easy but thank God I have grown up kids , so I still find a way to make time for my family and business as well.
What will be your advice to the youth even as they strive to be successful?
my advise for the youth is to never give up on their dreams , anything is possible when u set your mind to a task. Focus on your dreams and find something u are passionate about , even when it doesn't work at first , never give up and surely you will succeed.
What's Nigeria of your dream?
 my Nigerian dream is where the government will create an enabling environment for youths to reach their full potentials, provide good road and electricity to enable small and medium scale industries to succeed in the country, basics amenities shouldn't be a problem in our country but it's unfortunate we are in a position like this at this time
Your birthday is around the corner, what are your plans? And you distributing palliative? 
My birthday is usually celebrated with a small circle of my family and friends, and definitely we will reach out to the less privileged with our palliatives.
For people that want to patronize you this festive period, are you doing sales or there's special discounts for December? 
 I can't wait to have a lot of people patronize us this period and trust me we have something special for them,
First we will give them the best price you can't get anywhere else and then a nice gift to appreciate them for trusting us.drWa