PDP Taraba Governorship Candidate, Kefas Agbu Never Paid CAN N50 Million For Endorsement
The Governorship candidates of the All Progressive Congress APC, Senator Emmanuel Bwacha, Labour Party, Senator Danlami Ikenya, and that of Social Democratic party SDP, Hon. Danladi Baido Tijos, have accused the PDP candidate Kefas Agbu of paying N50 Million to the Christian Association Of Nigeria (CAN) for the purpose of endorsement.
This is not only ridiculous but laughable because the personality of Kefas Agbu will never allow him to engage in such an activity that spells desperation for power. This may have been believable if Kefas was a newbie in Taraba politics or someone who isn't loved by the people but Kefas Agbu is just that candidate loved by all and sundry.
The allegations are however not unexpected; propaganda is a huge part of Nigerian politics and this fake N50 million accusation will be regarded as part of it but the opposition parties went too low this time. It is not news that they have been trying their possible best to frustrate the ambition of the former military personnel and with these allegations against Kefas Agbu, it shows how irrational and clueless they can be.
Kefas Agbu is not just the everyday politician, his style of politics is alien to the Nigerian society because he doesn't engage in all these gimmicks; he fears God to a fault and this is why his candidacy has been flying across the state, even to the innermost part of the region.
If the opposition parties claim the CAN collected N50 Million, they need to provide proofs to back their claims but it's obvious they don't have any because if they do, they would have definitely shared it alongside their claims.
The CAN is also a Christian body that will never engage in such a transactional activity. The endorsement of the association is believed to be a directive from God and in a way to express obedience to God's will, they adopted Kefas' candidacy.
No doubt, this allegation came from a place of envy and hatred against Agbu Kefas' continued rise to stardom but they can only try, nothing can stop God's project.
By Oluwatosin Alex
With Governor-Elect, Agbu Kefas, Taraba State Is In Safe Hands By Oluwatosin Alex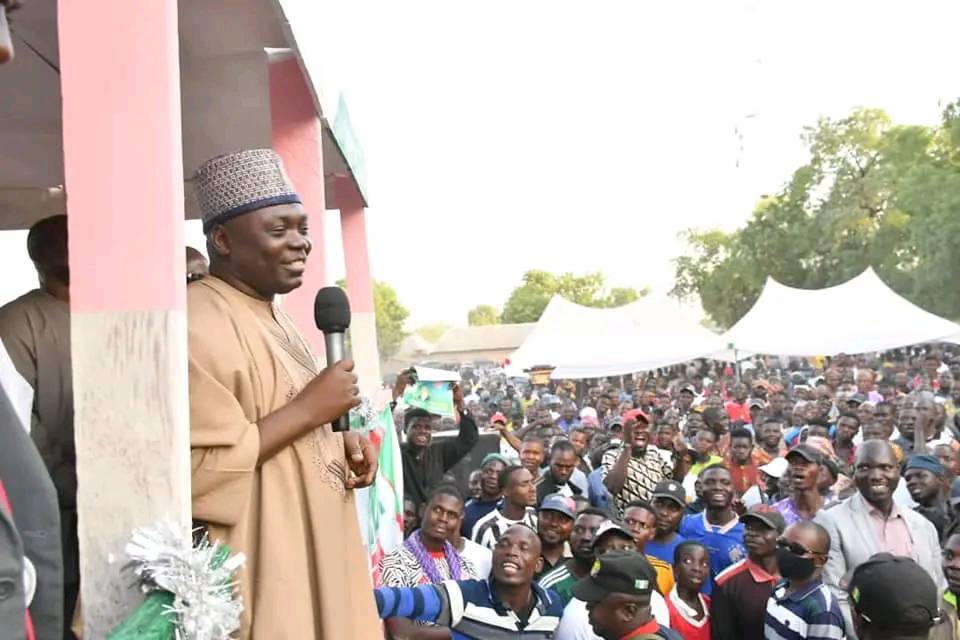 There may be tension at the moment, there may be security concerns, there may be massive debts owed by the present administration but with the emergence of Agbu Kefas as the governor-elect, Taraba state is in safe hands.
There was a revelation a few days ago that Agbu Kefas will be inheriting a debt of over N200 Billion and this was confirmed by local government executives in the state that claimed Governor Darius Ishaku is owing them salaries for six months.
Agbu Kefas in a statement had noted that he will clear the backlog of salaries for workers in the state and provide a better welfare package for them, as against what the present administration has done in the last eight years.
Since the emergence of Kefas, He has been meeting with important personalities within and outside the state to seek solutions to the problems of Taraba state. He has the plans already, He knows what to do to bring succor to the people and his meeting with these important personalities is just a means to make the plans come to fruition. One of the major discussions of these meetings is payment of the many debts owed and it's so sure that before his first 100 days in office, many workers would be smiling to the bank already.
Agbu Kefas is ever ready to work for the people of Taraba state and will most likely appoint his commissioners within 40 days in office. He isn't giving any room for mediocrity and has already chosen the best hands across the state. Some of the things that will be visible in the administration of Kefas Agbu is creation of wealth, port activities, CCTV for security reasons, tourism, strengthened electricity supply and many others.
The youths won't also be left out in the administration of Agbu Kefas. He is someone who believes in the ability of the youths and will definitely make them part and parcel of his government.
Indeed, Taraba state is in safe hands with Agbu Kefas.
Taraba: The Many Plans Of Governor Darius Ishaku To Frustrate The Administration Of Agbu Kefas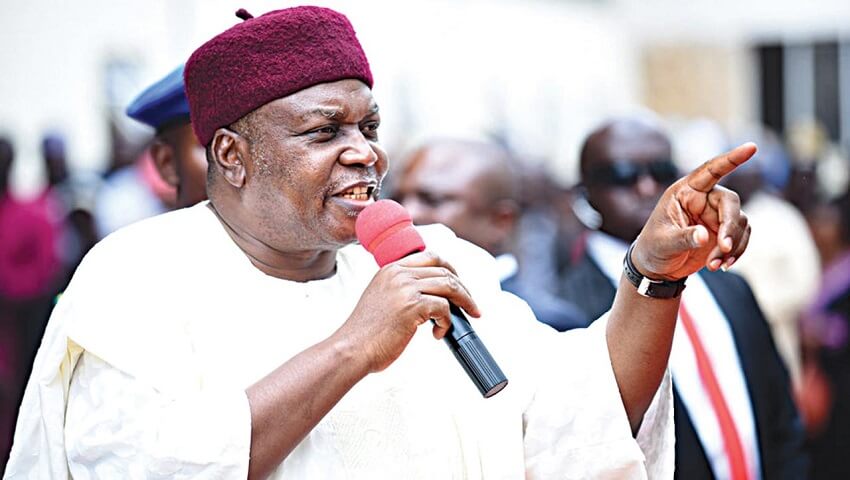 Despite the fact that he called him to congratulate him on his election victory, it seems the outgoing governor of Taraba state, Darius Ishaku is yet to throw his weight behind the governor-elect, Agbu Kefas.
When he congratulated him, many thought Darius had given up on his fight against His Excellency, Agbu Kefas but with the plans exposed now, it's as if the outgoing governor only sent a congratulatory message for official purposes, He still has several weapons to form against the victory and administration of His Excellency, Agbu Kefas.
It is not a hidden fact that outgoing governor, Darius Ishaku didn't support Agbu Kefas despite being in the same party. The governor wanted someone else and this is why Kefas battled his candidacy up till the Supreme Court which he won. Darius never for once campaigned for Kefas before the election neither did he mention his name to anyone. He wanted him to lose out but unfortunately for him, the people of Taraba wanted Kefas.
Meanwhile, Kefas was very instrumental to the emergence of Darius Ishaku as the governor of Taraba state during his second term. The governor had committed so many atrocities against the people of Taraba and they wanted to punish him by not voting for him then but Kefas, who is well-known and widely accepted in all the communities in Taraba did all he could to get the people to vote for him. There is no way Ishaku would have emerged for a second term without the contribution of Agbu Kefas. It's surprising that the outgoing governor stood firmly against the ambition of his benefactor when it was time to pay him back for his good deeds and support over the years.
According to sources, Governor Darius Ishaku, when he saw that his candidate failed to get the PDP governorship ticket, liaised with the NNPP candidate, Prof Sani Yahaya to stop the victory of Agbu Kefas. This is why the candidate has vowed to 'reclaim his mandate' in court despite the fact that every other political party has congratulated the winner and joined him to move Taraba forward. NNPP candidate is allegedly acting on the orders of Governor Darius and he has stationed him as one of his plans to frustrate the administration of Governor-Elect, Agbu Kefas.
The governor, who is fully aware that he is leaving office in barely two months, is hell-bent on installing some traditional rulers in the state. He had been ordered by the court not to make such an appointment but he has clearly disobeyed and perfected plans to make it happen. This is just another plan to destabilize the governor of Agbu Kefas.
Apart from these, information has it that outgoing governor Darius Ishaku will be conducting local government elections next month in the state. For what reason exactly? If the local government chairmen have exhausted their term, a new government is coming in two months, why not wait for the next government to conduct the election? This attempt is not even a hidden plan to destabilize the administration of Agbu Kefas knowing fully well that the local government is the grass root and any discord between the state government and the local government will definitely destabilize the administration.
However, Governor-elect, Agbu Kefas is unbothered, the same way he won without the support of the outgoing governor is the same way he will be lifted above every plan to frustrate his government.
Taraba Governor-Elect, Agbu Kefas Hits The Ground Running By Oluwatosin Alex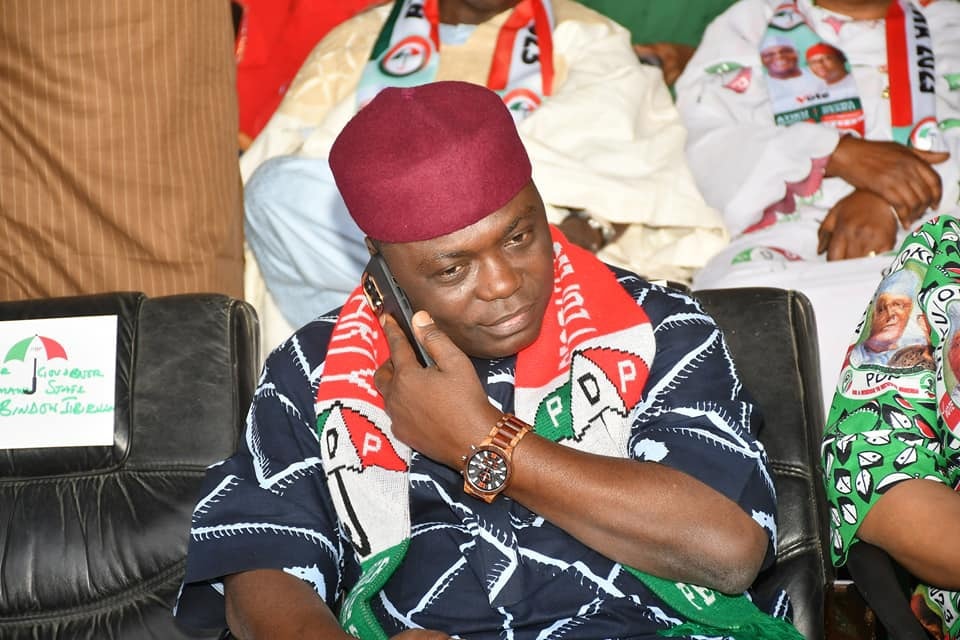 While some victors of the presidential and governorship elections have jet out to foreign countries to rest after the 'hectic' electioneering period, the governor-elect of Taraba State, Agbu Kefas has started preparations to have a smooth running of his office after inauguration on May 29.
Although, there is no big deal in taking some time off to rest after the rigorous campaigns before the election but for Agbu Kefas, the interest of the people of Taraba is far above his personal wishes and so, cannot afford to satisfy his pleasures at the detriment of the state.
Agbu Kefas has proven beyond reasonable doubts that he cherishes the votes of the people of Taraba and his office is to serve the people, not his personal pleasures. For this alone, His Excellency, Agbu Kefas deserves some accolades.
Immediately he was declared as the governor-elect, one of the things Agbu Kefas did was to call on the oppositions who lost in the election to join him in moving Taraba forward, such humility!, since he emerged winner, candidates of political parties that lost in the governorship election have been visiting him to congratulate him. This is no doubt a trait of a leader who will run an all-inclusive government without regarding anyone as an opposition.
Since Agbu Kefas emerged, he has been speaking with investors from different parts of the world in order to bring more development to Taraba state. He has not even received his certificate of return but has started working earnestly in the best interest of 'Tarabians'. Little wonder there was so much jubilation when INEC declared him as the winner of the governorship elections.
It is also on good records that Agbu Kefas will form his cabinet within his first 100 days in office as he has started selecting best hands in the state and they won't be people from his party alone, some will be from the private sector as long as they are the perfect fit for his administration, in the best interest of Tarabians.
His Excellency, Agbu Kefas is not an ungrateful individual, He has been putting calls across to appreciate several people that supported him and will soon embark on a 'Thank You' visit to every sector in the state including the Muslim, Christian, and Traditional communities.
Indeed, Taraba is in safe hands with His Excellency, Col Agbu Kefas (rtd).