Peace Hotel Boss Cries Out As AMCON Plans To Take Over His Business Illegally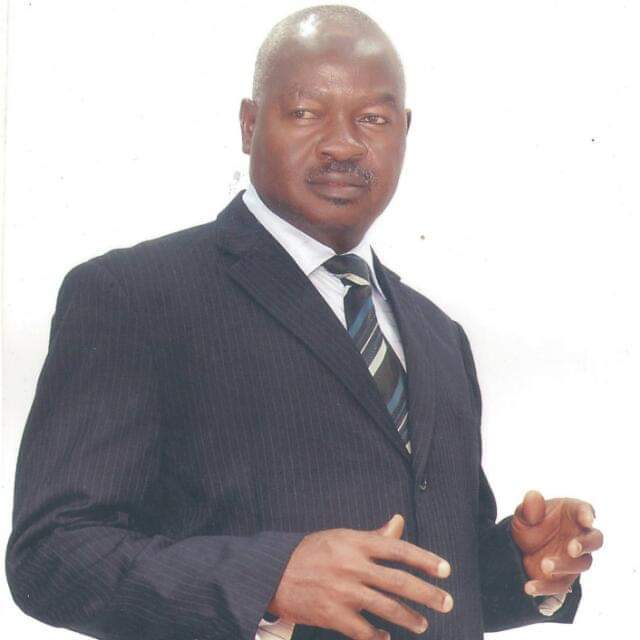 The CEO Peace Global Satellite Communication, Barrister U. Oreye has called on the Senate Committee on Banking, Insurance and other Financial Institutions to call AMCON to order as the said body is planning to illegally hijack his Peace Hotels Limited, located at Omole, Ikeja,Lagos from him.
Information reaching us claimed that just when an Abuja Federal High Court is set to deliver Ruling on 24/11/2020, the motion brought before it by Peace Global Satellite Communication over an ex-parte order secured by AMCON, the AMCON Receiver is said to be threatening the obligor to move out of the property.
This according to the Chief Executive of Peace Global Satellite Communication is even happening when the matter which has dragged on for years is now before the Supreme Court until AMCON recently went to secure an ex-parte order from an Abuja Federal High Court.
In a statement made available by Ovie Edomi, media Consultant to Barrister OREYE U. Livingstone, CEO, Peace Global/ Peace Hotels limited, the company in 2004 took a loan of N 178 million to supplement the rolling out of wired phone. Out of the N178m taken, the sum of N162 million was paid back, remaining a balance of N16m on principal.
There was a thunderstorm that destroyed the Peace Global Satellite Communications network, a development that made WEMA bank to attempt selling the collateral used to secure the loan but Peace Global went to court in 2009 claiming that WEMA Insurance Brokers failed to process their thunderstorm claim for 2 years.
This matter was already in court before the creation of AMCON but according to Oreye, WEMA Bank misrepresented to AMCON that balance on principal was N240m which made AMCON to buy the loan for N123m. But even then, Peace Global through the Chief Executive wrote to AMCON alleging false misrepresentation of figures until AMCON was joined by Order of Court in 2012, whereas AMCON was created in 2010 and the debt was bought in 2011 when matter was 2 years old in court.
As part of the efforts to pay the balance to AMCON, Peace Global is said to have requested AMCON to reduce the purchase price of the debt by ¾ hence WEMA Bank claimed that Peace Global was owing N60m on principal and N60m is ¼ of N240m and on the ground that WEMA Bank could not provide photocopies of the instruments with which loan account was drawn down beyond N178m.
As a result, the Debt file was sent back to WEMA Bank through CBN but CBN returned the file back to AMCON.
Meanwhile, the Suit was dismissed on the technical ground that Claimants failed to file the CMC forms whereas the Claimants filed the CMC forms but was yet to serve the parties hence Claimants' Appeal was dismissed on February 10, 2020 but Claimants filed Notice of Appeal and served on AMCON on February 14, this year after 2 days delay due to unavailability of Certified True Copy of judgement.
According to Oreye, compilation of records was done by all parties including AMCON on June 16th this year shortly after the covid-19 lockdown. Thereafter the records were transmitted on June 19, 2020 to Supreme Court while brief of Argument has since been filed.
Lamenting Oreye's ordeal, his media Consultant noted that on July 24th, 2020, without Oreye being served any court process, a bailiff of Federal High Court Lagos presented court order dated 9/03/2020 issued by Federal High Court Abuja which order expires if no motion on notice is served within 14 days of the Ex-parte order. Motion On Notice was not filed within 14 days which expired on 23/03/2020. Writ of Summons was filed on 20/03/2020 and in the supporting affidavit, it was claimed fraudulently that the matter was not pending before any court whereas it was pending before Supreme Court. Oreye have since filed Statement of Defence.
The Claimants' 2 properties at Obadina Street, housing ongoing businesses were allegedly sealed with 15 heavily armed Policemen in attendance. Oreye's residence was also taken possession of.
Though, the Claimants have applied for the Ex-parte Order to be vacated and have served on the Receiver.
Meanwhile Oreye is being asked to pay over a billion naira whereas AMCON bought the debt for N123 Million and up till date WEMA Bank or AMCON has not been able to produce photocopies of the instruments with which Peace Global drew the account down beyond N 178 Million.
Even then, for AMCON which took a matter that was pending before Supreme Court to Federal High Court Abuja, is now running away from the Ruling by threatening to seal up Peace Hotels if the company does not enter into agreement to settle the matter out of Court before 16/11/2020.
All the company's plea for the Ruling to be given by the Federal High Court Abuja first, before settlement or sealing is falling on deaf ears.
The AMCON Receiver equally asked the company to be paying profit made from Peace Hotels into their account and Oreye agreed pending the judgment of the Court.
Meanwhile, the unanswered questions are:
1.Why did AMCON still go ahead to buy the debt at 123 million after warning in writing in a letter dated 31-01-2011, written by Peace Global, alleging that WEMA Bank Plc misrepresented the facts and figures to be N240 million outstanding on principal, whereas the outstanding on principal is N16 million ?
ii. Why did AMCON buy the debt, according to paragraph 16 of their statement of claim, on 30-06- 2012 whereas AMCON was joined to the suit by order of court on 23-02-2012 ?
iii. Why did AMCON go to Federal High Court Abuja, to file ex parte motion dated 11-02-2020, to take possession of Peace Global's property including where the MD lives with his family whereas Peace Global's right to appeal to Supreme Court within 90 days started counting on 11-02-2020 ?
iv. Why did AMCON use N421,983,448.90 as the index amount whereas AMCON paid only N123 million to WEMA Bank Plc for the debt and AMCON is not a profit making body or revenue generating body ?
v. If AMCON is a profit making or revenue generating body, AMCON should make its records of debts resolved so far public to see how much profit or revenue it has made and paid into the Treasury of the Federal Republic of Nigeria.
vii. AMCON sources its funds from Treasury Bills which goes for about 6% rate of interest because it is guaranteed by the Federal Government and as such the rate of interest calculated based on the index amount should not exceed single digit.
vi. AMCON was created to make banks liquid and once debt has been bought and paid for by AMCON, the bank is not expecting another money from AMCON subsequently and as such AMCON cannot scheme to recover beyond what it paid for buying the debt and single digit of interest.
Oreye, through his media Consultant called on the Senate Committee on Banking, Insurance and other Financial Institutions, the Attorney General of the Federation to call AMCON to order and requested the suit at Federal High Court Abuja be withdrawn and let parties pursue their remedies at Supreme Court.
Ghana Takes Center Stage In Russia At Nana Tamakloe Is Set To Speak At BRICS+ Fashion Summit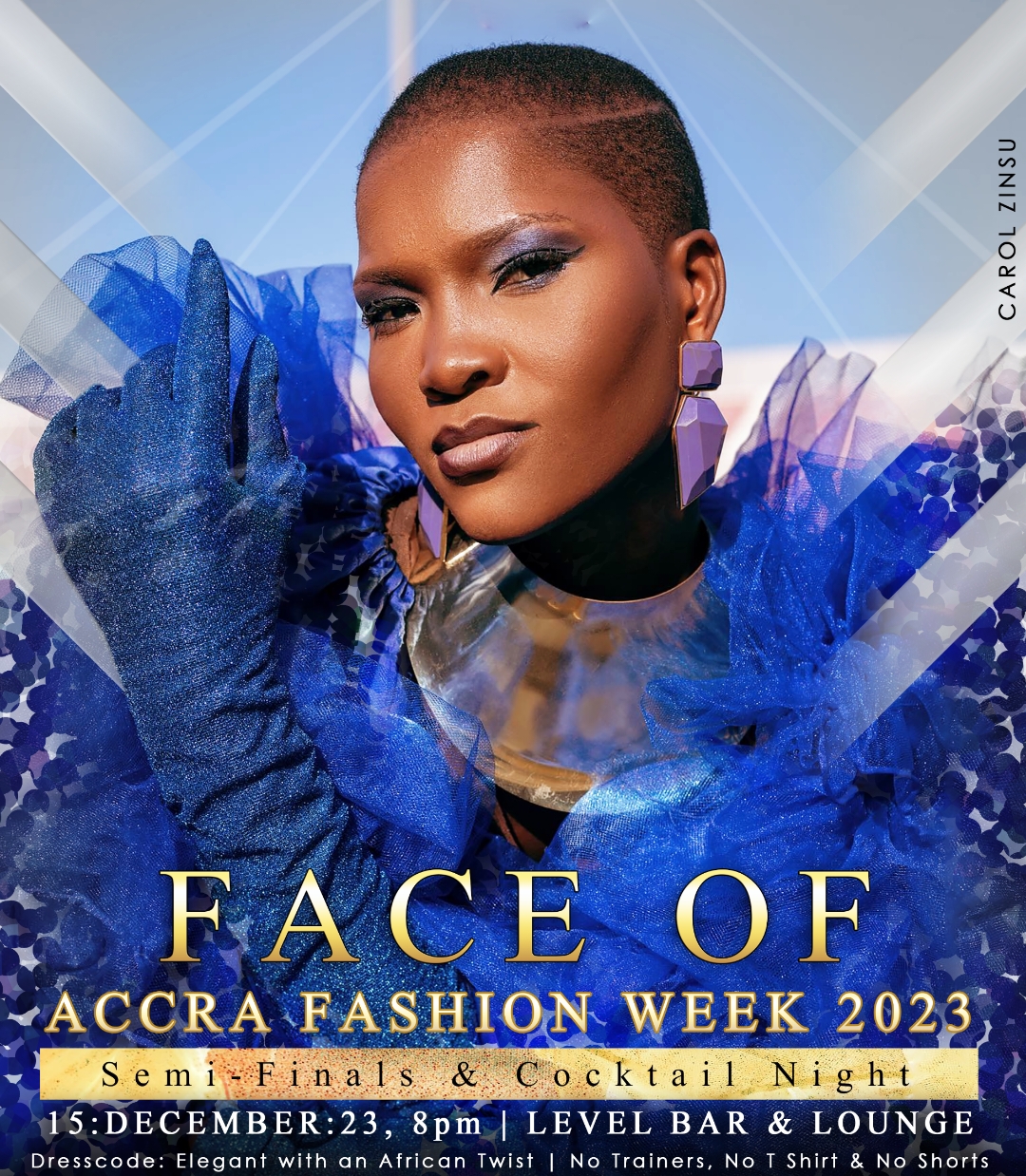 Ghana Takes Center Stage In Russia At Nana Tamakloe Is Set To Speak At BRICS+ Fashion Summit
Nana Tamakloe, the face behind Accra Fashion Week and Africa's leading fashion blog, FashionGHANA.com, has been invited as a notable presence at the ongoing BRICS Fashion Summit in Moscow. The summit, hosted by Moscow Fashion Week, kicked off its proceedings on November 28 and is set to wrap up on December 2.
Tamakloe, known for his influence in reshaping African fashion, has been turning heads with his creative international approach. His journey from launching the continent's premier fashion blog in 2012 to curating the celebrated Accra Fashion Week has been marked by trendsetting moments.
Last year, Tamakloe found himself on the international stage and being invited to and honored in USA at the Memphis In May Festival in the USA, sharing the limelight with figures like King Otumfou, Stonebwoy, and Okyeame Kwame. This global recognition speaks volumes about his impact on Ghanaian culture, and now, he's bringing that influence to Russia to the BRICS Fashion Summit.
Organized under the umbrella of Moscow Fashion Week, the BRICS Fashion Summit has become a gathering of fashion elites. Editors, event organizers, representatives from major publications, clothing specialists, bloggers, instructors, and emerging designers from various corners of the globe have converged to create an atmosphere of creativity and collaboration.
Originally synchronized with Moscow Fashion Week, the BRICS Fashion Summit is more than just a stylish rendezvous; it's a strategic endeavor to cultivate the ethos of the BRICS Fashion community. Stemming from the BRICS—an intergovernmental organization uniting Brazil, Russia, India, China, and South Africa—the fashion community aims to redefine the industry's dynamics.
The summit goes beyond national boundaries, boasting participation from over 30 countries, from the streets of China to the landscapes of Nigeria. The BRICS Fashion Summit is positioning itself as a global hub for sartorial excellence.
Tamakloe's role at the summit is more than just attendee status; he's on a mission to ensure Ghana doesn't just participate but actively shapes the narrative of the BRICS Fashion Summit. His goal is to play a decisive role in steering the creation of the BRICS Fashion community, putting Ghana at the forefront of global fashion discussions. Other guest from Ghana also include researcher Makeba L. Boateng and Nana Brenu.
As the spotlight intensifies on Moscow, Nana Tamakloe's active presence becomes a symbol of Ghana's growing prominence in the international fashion scene. The BRICS Fashion Summit isn't just about trends; it's a platform where cultures meet, and Tamakloe is steering Ghana's fashion story into the global limelight.
This year, Accra Fashion Week is poised to welcome representatives from 17 nations to the vibrant city of Accra. This spectacular event is slated to unfold against the iconic backdrop of the Kwame Nkrumah Mausoleum, from December 13th to the 17th, 2023. The anticipation is further heightened as delegates from the BRICS Fashion Summit are set to grace the occasion, amplifying the international flair.
Adding an extra layer of significance, the African Fashion Summit, scheduled for December 15th, 2023, promises to be a pivotal moment. This special day will feature an exclusive update on the happenings at the BRICS Fashion Summit, creating a nexus where global fashion conversations seamlessly converge. Accra Fashion Week is poised not only to showcase diverse styles but also to serve as a dynamic platform fostering international collaboration and discourse. Save the dates for a week of sartorial splendor and cross-cultural connections.
Poshglow Skincare's CEO Folasade Omotoyinbo Launches 'Feeding for All' Initiative to Combat Hunger in Nigeria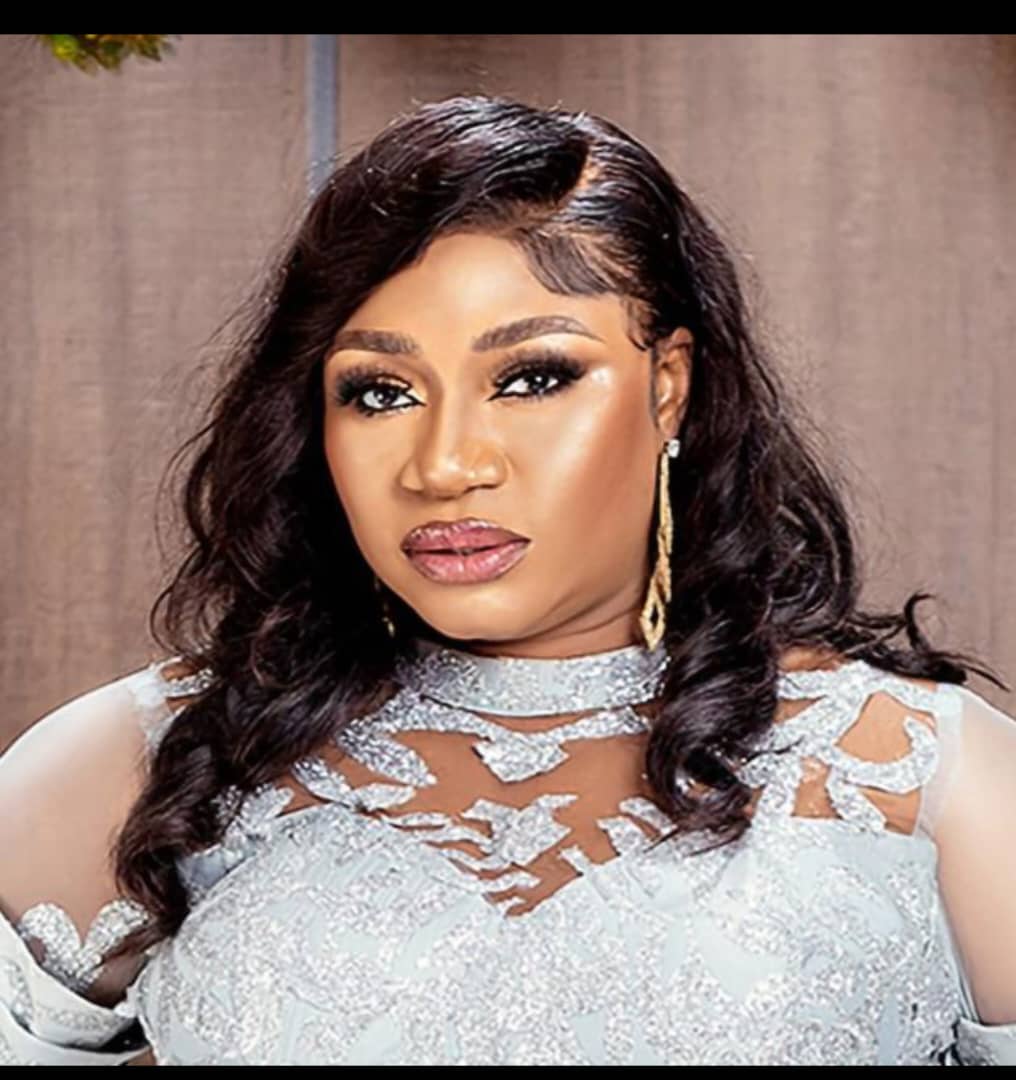 Poshglow Skincare's CEO Folasade Omotoyinbo Launches 'Feeding for All' Initiative to Combat Hunger in Nigeria
Poshglow Skincare, a renowned name in the beauty industry, is not just celebrating its 6th anniversary; it's embracing a remarkable journey of compassion and change. Folasade Omotoyinbo, the CEO of Poshglow Skincare and a celebrated aesthetician and beautician, is spearheading an initiative that's set to redefine the fight against hunger in Nigeria.
Omotoyinbo's journey from a certified beauty therapist in London to a prominent entrepreneur in Nigeria is a testament to her unwavering commitment to societal betterment. Her leadership has led Poshglow Skincare to prestigious accolades, including the City People Entertainment Award for Best Skincare Brand in 2020, and now she's channeling her brand's success into a humanitarian endeavor.
"I believe in a holistic approach to wellness, extending beyond skincare to meet fundamental human needs like food and nutrition," Omotoyinbo explained.
"The Folasade Omotoyinbo Foundation is about building a healthier, stronger community where well-being is accessible to all, regardless of their economic status."
The foundation's vision is nothing short of ambitious. It involves the establishment of food banks in strategic locations across Nigeria, with a long-term mission to provide nourishment to millions of households. This initiative reflects Omotoyinbo's broader goal of community empowerment, a hallmark of her leadership at Poshglow Skincare.
"Feeding for All is not just about providing food; it's about instilling hope, promoting self-sufficiency, and creating a ripple effect of shared prosperity in our communities," she elaborates. "We're not merely setting up food banks; we're nurturing a culture of mutual support and resilience to drive our society towards sustainable development."
In an industry where the focus is primarily on external aesthetics, Omotoyinbo's human-centered approach stands out. Her advocacy for organic and natural skincare, combined with her venture into humanitarian service, underscores a multifaceted approach to wellness and community engagement.
As the Folasade Omotoyinbo Foundation officially launches, it marks a pivotal chapter in the illustrious story of Poshglow Skincare. With Folasade Omotoyinbo at the helm, orchestrating a symphony of positive change, the anticipation surrounding the launch resonates with the hope and transformative impact the foundation aspires to anchor across Nigeria.
Omotoyinbo's story is an evidence to the potent blend of entrepreneurship and philanthropy, redefining success in the business world to encompass a broader spectrum of societal impact. Her indelible mark on both the skincare industry and the humanitarian sector positions her as a vanguard of sustainable change, etching a legacy that transcends commercial success. This launch is not just a celebration of Poshglow Skincare's 6th anniversary; it's a celebration of hope and a hunger-free Nigeria. For your information, Folasade is blessed with a heart of gold, she has been putting smiles on people's face for so long and it's what she enjoy doing.
Mighty Wears Nominated for Next Rated Fashion Designer and Young Entrepreneur of the Year at the Lagos Achievers Award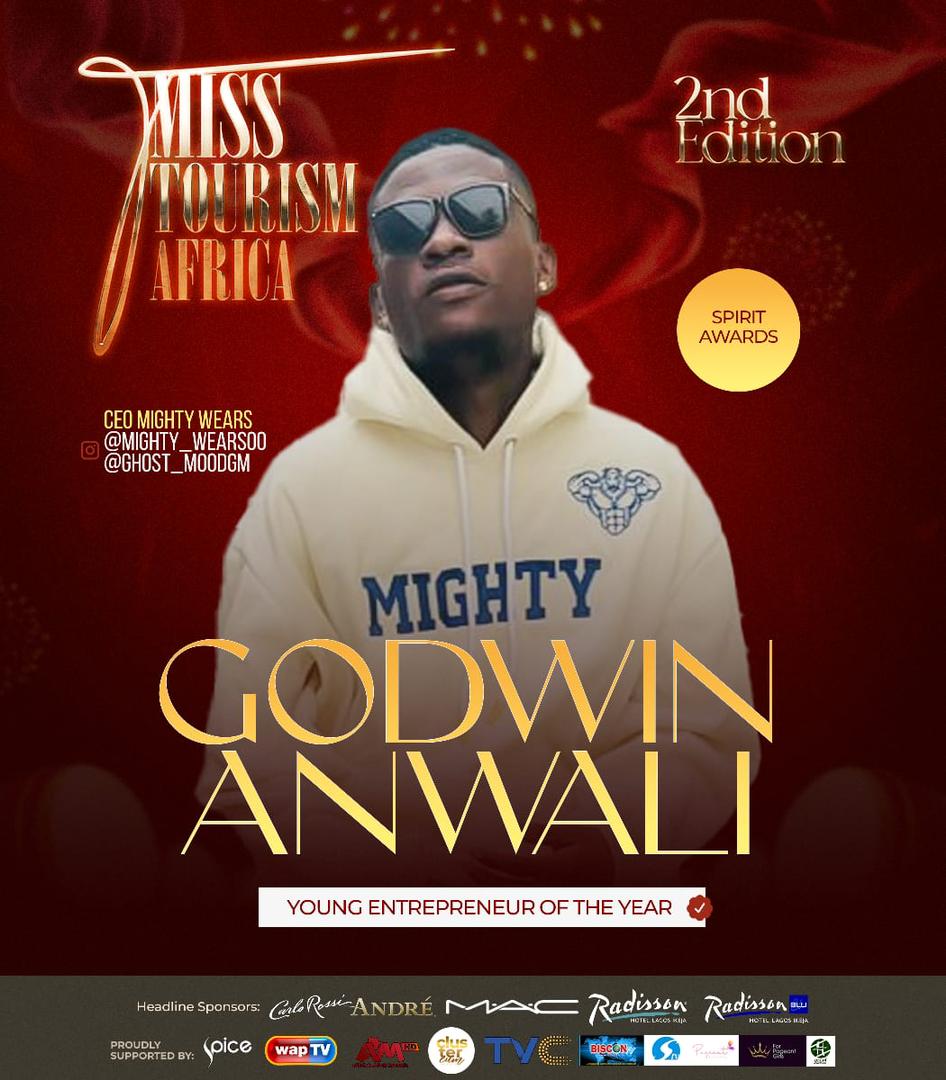 Mighty Wears Nominated for Next Rated Fashion Designer and Young Entrepreneur of the Year at the Lagos Achievers Award
Mighty Wears, a young and promising fashion label, has garnered significant recognition for its unique blend of style, innovation, and business acumen. This recognition has now culminated in a double nomination for the Next Rated Fashion Designer and Young Entrepreneur of the Year categories at the prestigious Lagos Achievers Award.
One remarkable aspect of Mighty Wears' journey is their commitment to sustainability. In an industry often criticized for its environmental impact, they have taken a different path. Their collections feature sustainable materials and ethical production practices, setting an example for responsible fashion.
The Lagos Achievers Award nomination shines a spotlight on Mighty Wears' exceptional work and contributions to the fashion world. It's not just an acknowledgment of their talent but also a recognition of their dedication to making fashion more sustainable and inclusive.
As we eagerly anticipate the results of the Lagos Achievers Award, one thing is clear: Mighty Wears is a rising star in the Lagos fashion scene, and their future is as promising as their designs. Whether they take home the award or not, Mighty Wears has already left an indelible mark on the fashion industry and continues to inspire fashion enthusiasts.
Stay tuned for the Lagos Achievers Award ceremony, where Mighty Wears' journey as a next-rated fashion designer reaches a new milestone.