Pen for Hire! OSMOSERVE Rubbishes Blogger's Attempt To Tarnish Company, MD's Reputation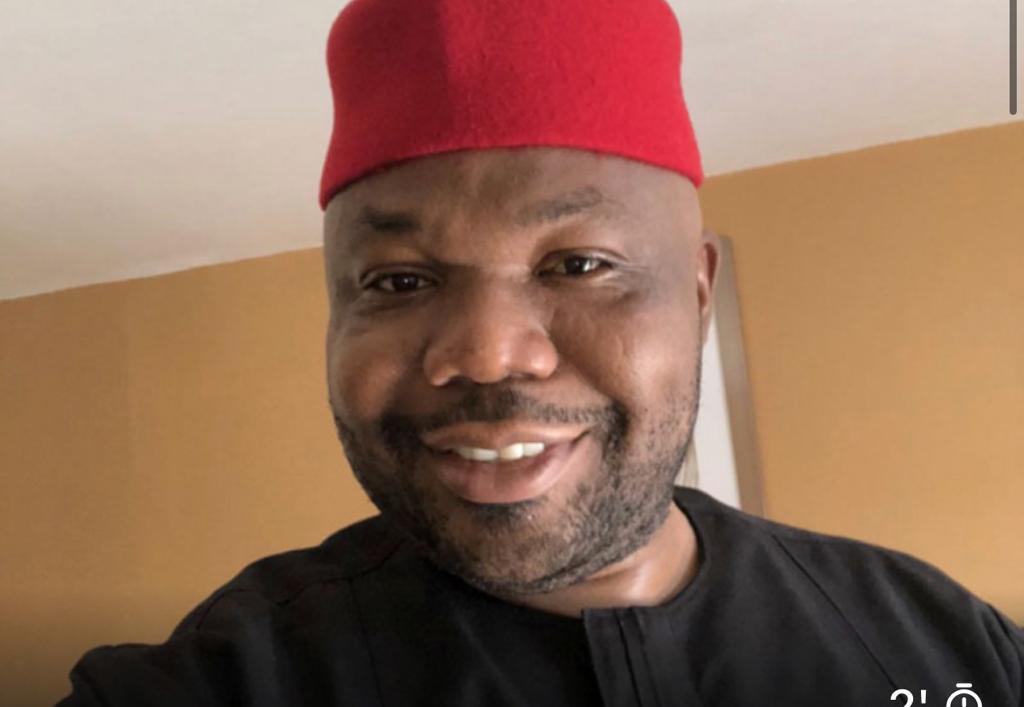 Pen for Hire! OSMOSERVE Rubbishes Blogger's Attempt To Tarnish Company, MD's Reputation
Necessity is the regular excuse of rapscallions. It is the mephistophelean plea used to legitimize devilish deeds, like the willful maligning of upright men by a hack writer, like Jackson Ude, the owner of Pointblank blog.
Ude recently embarked on a mission to malign patriotic and industrious businessman, Scott Tommey, whose exploits in the business sector have become a source of worry and sleepless nights to Ude and perhaps, his sponsors.
Ude in a manner unbecoming of a journalist launched an attack against the businessman, writing to harass the latter with trumped-up allegations fed to him by his malefic cohorts.
In the performance of his hatchet work, he contacted the illustrious businessman, quoting slanted facts and outright lies, in the purported discharge of his journalistic role.
But since he has deemed it fit to whore himself out to corrupt and faceless elements with destructive intent, the Media Consultant to Osmoserve Global Limited, Obafemi Ajayi, has slammed the controversy-prone blogger, over his story in which he imputed wrong and malicious motives into the business transactions of the Managing Director, Scott Tommey.
In the latest tirade tweeted by one Jackson Ude, whose stock-in-trade has been to fabricate utter falsehood, and disseminate same via multiple social media platforms, the pen-for-hire writer alluded that Scott Tommey is fronting for the Niger Delta Affairs Minister, Godswill Akpabio.
In all ramifications, Tommey possesses home-grown intelligence that complements his sophistication. A shrewd manager of resources and a billionaire with benevolent mien, Tommey's journey to the summit of entrepreneurial success is strewn with tales of struggles, determination and destiny.
Tommey has done extraordinarily well to have built a world class multi-billion business enterprise in the mould of Osmoserve, whose specialty has brought physical infrastructural transformation to the Niger-Delta region. In his bid to play down his ingenuity and business savvy, Ajayi attributes Osmoserve's climb to the pinnacle of entrepreneurial success to sheer determination, providence and God's grace. He is not anybody's bagman.
Debunking the story as utter lies, Prince Obafemi Ajayi, considers "very laughable the fact that Ude and his sponsors, as well as those mischievously escalating the fake news, were so blinded by mischief and pull-him-down syndrome that they could see the clear holes in their fabrication. Mr Scott Tommey is well respected businessman and he is not Akpabio or anyone's front. The assertion is not true".
Ajayi explained that Jackson Ude "is in the trade of tarnishing Nigerian brands with unsubstantiated contents. He pointed to the petition of Vice President Yemi Osinbajo to the Inspector-General Police, demanding a thorough investigation of the blogger after publishing malicious story, in which he alleged that the suspended acting Chairman of the EFCC, Ibrahim Magu, facing a presidential probe, told the investigative panel that he gave N4bn to Osinbajo. Not only has Magu debunked the claim; the panel has also released statement putting a lie to Ude's allegation.
"This is calling on unsuspecting public to be wary of Ude's shenanigans, as we also wish to sound a note of warning to all those who have made it their pastime to sponsor malicious write-ups, tweets and online publications against Osmoserve Global and our MD, that their day of reckoning is not far away," Ajayi expressed.
"We have put our legal team on notice to deal with such malicious write-ups. We also urge the general public to kindly disregard the Ude mischievous tweets and similar others, for what they are: blatantly false and malicious," he advised.
AAU Students Of Department Of Midwifery Makes 100% Pass At Council Examinations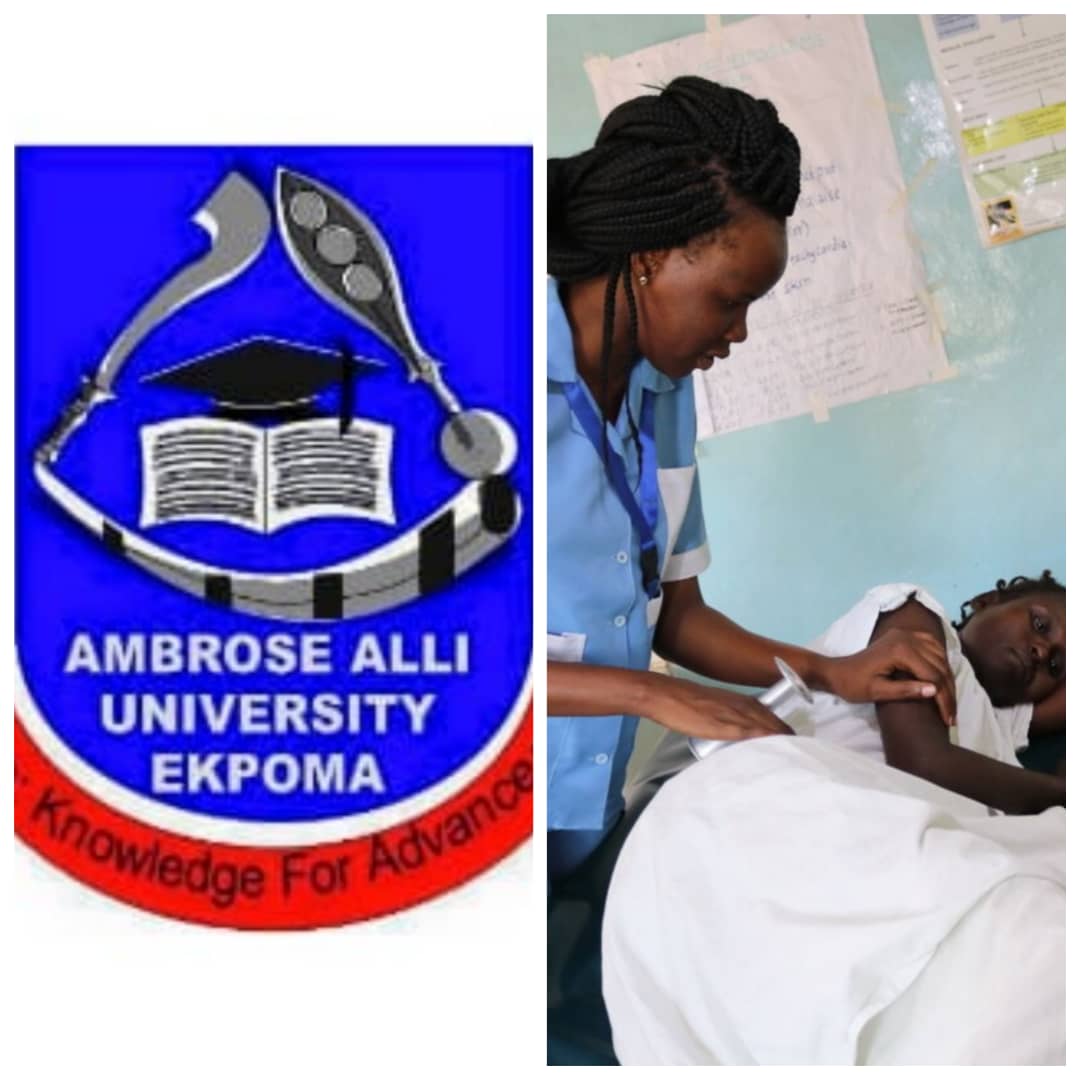 AAU Students Of Department Of Midwifery Makes 100% Pass At Council Examinations.
By Elvis Omoregie
Sahara Weekly Reports That The Student of the Department of Nursing Science, (AAU) Ambrose Alli University, Ekpoma have made 100% pass at the just released Midwifery professional Examination conducted by the Nursing and Midwifery Council of Nigeria.
In a statement made available to journalists in Benin City over the weekend, Head, Corporate Communications and Protocol, AAU, Ekpoma, Otunba Mike Ade Aladenika, said this feat was unprecedented in the annals of the institution.
"This is to inform you, and the general public that, from the results obtained from the Nursing and Midwifery Council of Nigeria, this is the first time the Department is making 100% pass at Council examinations."
"A review of the previous performances by students of the department from May 2021 to September 2023 will be of interest and a source for analysis. In May 2021, the Department had 48.76%."
"In November 2021, the result was 74.76%. In May 2022, we had 18.92% and the result in November of the same year was 84.14% while in May 2023, the students' performance was 93.60% and in September 2023 was 100%."
"It is important to let you know that we have progressively moved from good to better and now to best which we intend to sustain for a very long time."
Nigeria @63: Believe in Nigeria, Better Days ahead, Dr Chris Okafor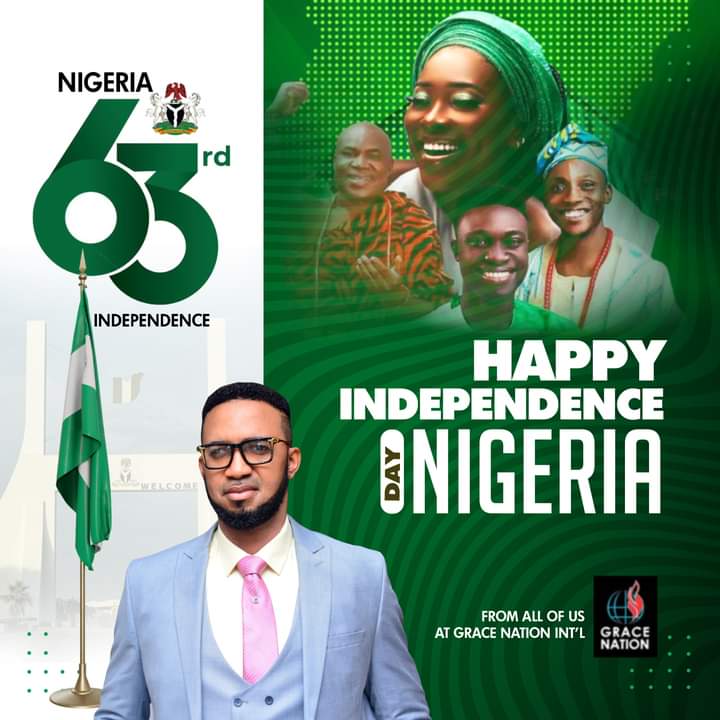 Nigeria @63: Believe in Nigeria, Better Days ahead, Dr Chris Okafor, Grace Nation Celebrate Country's Independence
Sahara Weekly Reports That Voice of hope has beckon on Nigeria as the country Celebrate it's 63 years of Independence.
This words of hope is coming from no other person than a true Nigerian Man who believes in the Unity of the Nation, with notion that says no where like home, declaring that no one will help develop what our Almighty God has blessed the country with but by Ourselves.. He is the Senior Pastor Grace Nation International aka Liberation City Dr Chris okafor, A true Son of the Soil, a Philanthropist per Excellent encouraged Nigerian that there is still hope for the country to get back it leadership Statue in Africa and the world at large if we join hand together.
Praying for the country before cutting the Independent Cake as the church service to Celebrate the Nation @63, Congratulating the country Particularly on the Success of the just concluded National Elections, the Generational Prophet of God said Nigeria will overcome all the Challenges weighing the Nation down, He prayed for Peace and unity to reign amid all citizen and for God to silence every evil voice speaking Negative against the country and it citizens.
The Lagos Popular Prophet also declared that let God arise and destroy every blood sucking demon who are willing to destruct the Peace and unity of the country as the nation match forward, he also declared that from now henceforth countries will begins to seek for assistance from Nigeria because the Nation is Bless with various Natural resources to assist many other countries across the Globe.
Dr Chris okafor join the rest of the Citizens of Grace Nation in Nigeria and In diaspora to wish the country a Happy independence, let believe in the country, Better Days ahead he said as he was joined by all the Sons and Daughters of Grace Nation to cut the Independence Anniversary Cake….
ROWLAND OKORIE MOURNS WITH ONYEJIJI'S FAMILY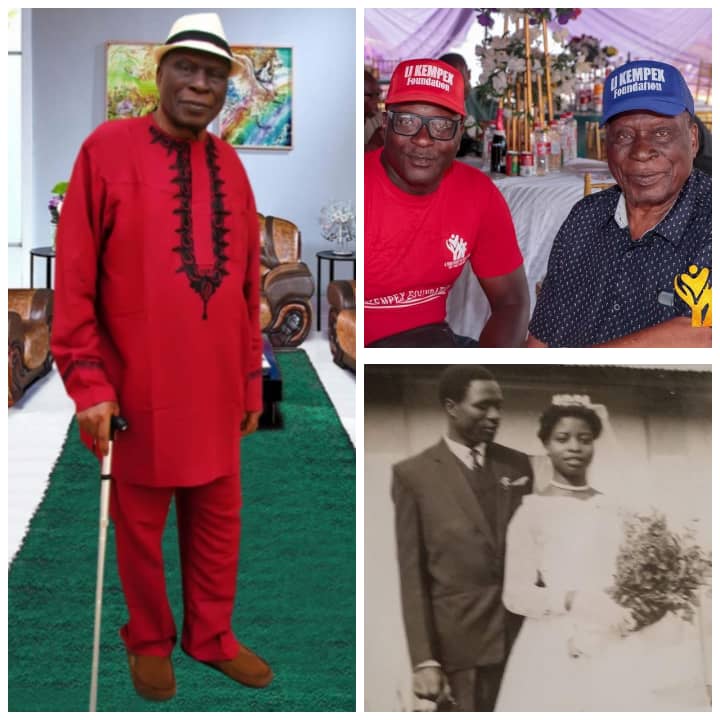 ROWLAND OKORIE MOURNS WITH ONYEJIJI'S FAMILY
An Iroko, Sir Mark Onyejiji, Has Gone To Be With The Lord A great son of Itu Agunaeze, Ahiara Ahiazu Mbaise, Sir Mark Chukwunyere Onyejiji has gone to glory. He was a respected retired Police Officer who trained his two brothers and made sure they became successful. Sir Mark Chukwunyere Onyejiji was born in 1931, he died on July 31, 2023 spending 92 successful years on earth.
He served with the British Police's Peacekeeping Force in Congo. He was the Chairman of a key Igbo societal structure, Ndi Apara ( a group strictly for the first sons of every family. He was the Chairman of CMO in Itu Agunaeze and Commander General of Knight of St. John . He also served as Chairman of the Parish Council for 12 years.
In giving back to the society, he fixed many of his people in the Nigerian Police Force . This great man was one of the first people to erect a glass house. His younger brother His Royal Highness, Eze Engineer Cosmas Onyejiji did not mince words while eulogizing him. "My elder brother was not a greedy person.
He was someone who wanted light to come into his family and community. He used the money he earned from his service in the Police Force to train me and my other brother. He served his family and people very well. His time has come and he has gone to rest with the Lord. We pray God accepts his soul and gives his immediate family and the entire Onyejiji family the heart to bear this loss .We will miss him a lot ". His sister-in-law ( ) also prayed that God accept his gentle soul. She praised his caring and unifying personality.
According to her, Sir Mark as he is fondly called, was a unifier and a father figure. Speaking about his father, Kenneth Chimaoge Onyejiji, said his father loved his wife,Mrs. Thereza Chukwunyere Onyejiji who died 4 years ago, his family members, and everybody he came across, dearly. He said his father lived a fulfilled life, travelled round the world and taught them that the keys to success are education and patience.
He added that Sir Mark also taught them the power of love, unity, forgiveness, and the fear of God. Chief Okechukwu Onyejiji, his second son, appealed to his loved ones not to weep because his father was a man who expressed true love and received love from his people. Sir Mark Onyejiji is survived by his 11 children- two boys and 9 girls . They are : Scholastica Obiagaeli Emenayo nee Onyejiji, Lilian Nkechinyere Nwabuisi nee Onyejiji, Maureen Uche nee Onyejiji, Emerobi Ekeanyawu nee Onyejiji, Kenneth Chimaroge Onyejiji, Akunna Ofurom nee Onyejiji, Chief Okechukwu Onyejiji, late Ifeyinwa Onyejiji, Okwuchi Orji nee Onyejiji, Ijeoma Onyengwere nee Onyeji, Obianuju Onyejiji. Also the CEO of Equity Concepts, Rowland Okorie, has expressed sadness over the death of Chief-Okechukwu's beloved father, Sir Mark Onyejiji, who passed onto glory on July 31, 2023 at Abuja Hospital.
"This family was part of the success story I have in America today, When God brought me to this land he made a way for me through, " Rowland Okorie said in an interview with naira land. In the interview, the US-based Project Nwafor Igbo pioneer shared how he felt about the news of the death of the 92 years old patriot Mark Chukwunyere onyejiji who served his country in sincerity of heart and purpose a true Nigerian. "Chief-Okechukwu onyijiji, a man with the heart of Gold, is one of the most powerful men I have heard his name from childhood growing up in the village.
Right after Dr Ifesinatchi Okechekwu handed me over to Sir Bob Agbonye, an Mbaise Icon, My story continued, he drove downtown LA and he said we are going to make sure you are taken care of and I have only one place in mind. I ended up with a household name in my community-
I have never experienced the level of hospitality I enjoyed which became home away from home for me. It was as though God already prepared someone to watch over me as I got handed by the First elected female National President of Enugu USA." He added that "I would have faced greater struggles and challenges in America if the Almighty God did not send people like these people across to me. May his great soul rest in peace ..
Rowland Okorie:
www.equityconceptsng.com
www.knowurmovies.com