Photos: The children That Was formally accused of witchcraft in Akwa Ibom By Their Father in Traditional Attire.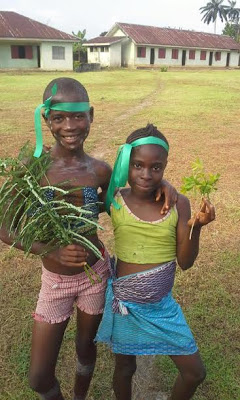 Remember some children from Akwa Ibom State, who were isolated by their parents for alleged witch craft but were later rescued by Child's Right And Rehabilitation Network (CRARN). The lovely kids were pictured having a presentation this weekend while dressed in their conventional trado-dance attire. The pictures were shared on Facebook. See more photos
2020 Time100 Winner, Dr. Tunji Funsho, Extol High-level Professionalism at LASUTH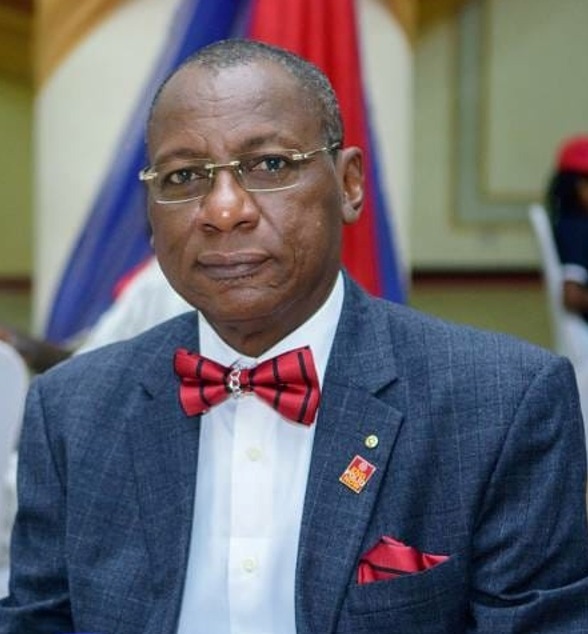 2020 Time100 Winner, Dr. Tunji Funsho, Extol High-level Professionalism at LASUTH
By Olorunfemi Adejuyigbe
One of the 100 most influential persons in the world announced by Time Magazine in 2020, Dr. Tunji Funsho, has extolled the workforce at the Lagos State University Teaching Hospital (LASUTH) for the high-level professionalism in the institution. The renowned Nigerian Cardiologist, who had practiced for over four decades, made this known recently as he shared his experience when his brother was admitted to the Critical Care Unit of the hospital.
He said, "my brother had bled into his brain and this made him unconscious for about a month. I was amazed at the quality of equipment and the professionalism displayed by the security officers, the nurses, egrotherapists, resident doctors, and consultants at the hospital. They all ensured excellent patient care in an environment that is conducive to healing, which is very unusual in public health care facilities."
Dr. Funsho, a Past District Governor (PDG) of Rotary International, was instrumental in the World Health Organization certifying Nigeria and the WHO AFRO region as free of the wild poliovirus. He added that his brother is no more being fed with a tube as he has gained consciousness and his speech is also being restored gradually.
He assured Nigerians that LASUTH has the facility for any type of healthcare with high-level specialists in all branches of medicine. The workforce are involved in the holistic treatment for all individuals as they are very much into their clients.
Recently, Dr. Tunji Funsho Rotary's Nigeria Polio Chair transitioned to Regional and Global Responsibilities. He helped to steer Nigeria to its status as a country free of the wild poliovirus and will transition to regional and international polio responsibilities for Rotary on 1 July 2022.
In his reaction to this experience, the Chief Medical Director (CMD) of LASUTH, Professor Adetokunbo O. Fabamwo, appreciated the cardiologist for his kind words to the workforce of the institution. He reiterated, "the Lagos State Government has paid great attention to LASUTH, and this has fast-tracked our journey into becoming a quaternary healthcare institution. We want Lagosians to be confident in our services, as we are working assiduously to stem medical tourism in the country."
Dr. Funsho has been the Chair of Rotary's Nigeria National PolioPlus Committee since 2013, and he has led PolioPlus efforts in the country, building upon the work of his predecessors. He has worked alongside Rotarians to raise awareness about the importance of polio immunization, encouraged governments and public figures to support polio eradication, and served as a vocal leader and advocate for Rotary and its fight to end polio. He has worked closely with the Global Polio Eradication Initiative partner organizations: the World Health Organization (WHO), UNICEF, the U.S. Centers for Disease Control and Prevention, the Bill & Melinda Gates Foundation, and Gavi- the Vaccine Alliance.
Meet Dauda Sulaimon, The Hottest Brand Ambassador in The Yoruba Movie Industry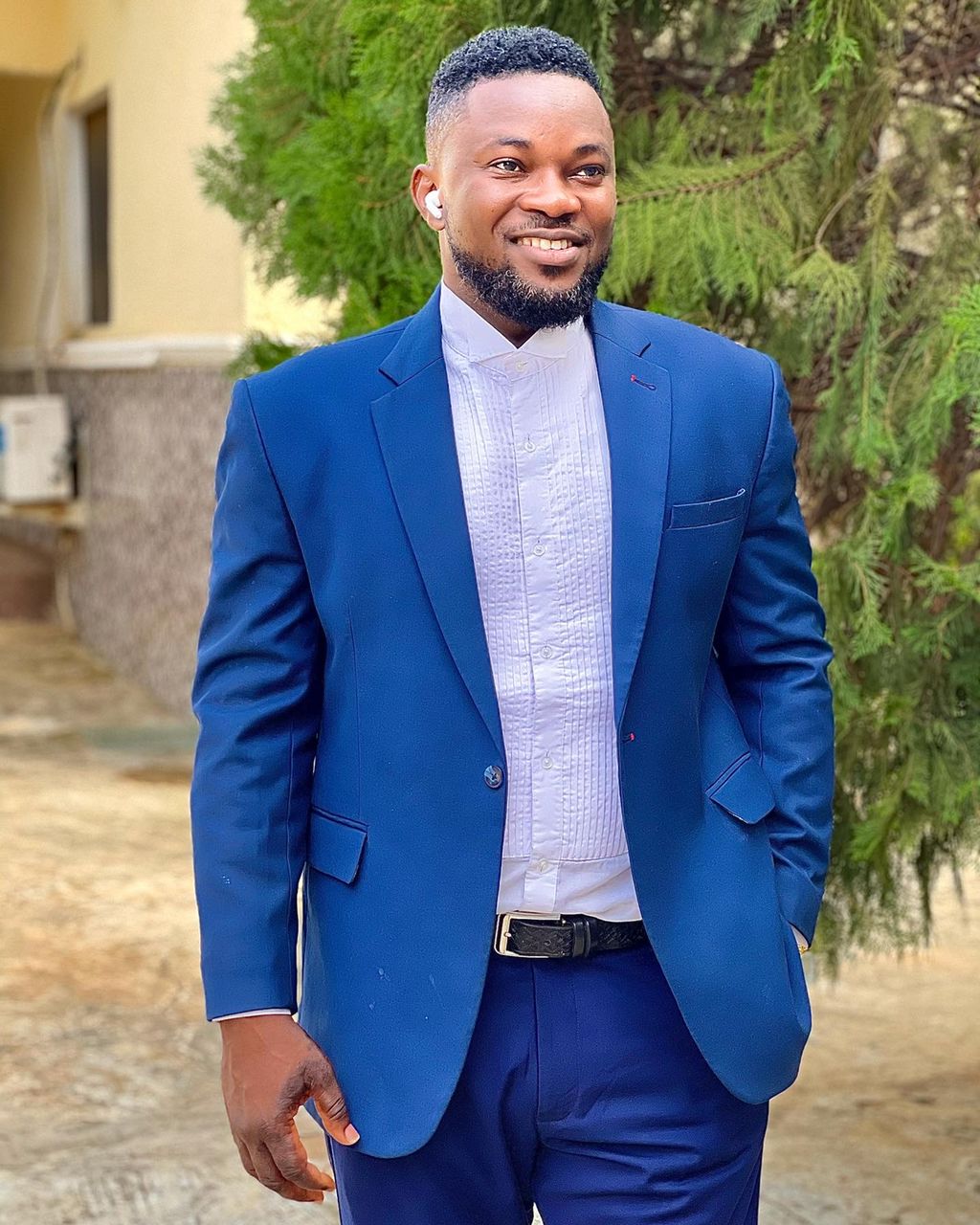 Meet Dauda Sulaimon, The Hottest Brand Ambassador in The Yoruba Movie Industry
By Olorunfemi Adejuyigbe
A patient dog they say eat the fattest bone. That is the popular adage that best illustrates the rising profile of this talented Yoruba actor, Dauda Sulaimon also known as Gida, who is at the moment a brand ambassador to several multinational companies in Nigeria including telecommunication giant, Globacom owned by Otunba Mike Adenuga.
The Edo State born Yoruba actor made his way into the industry in 2014 through a popular movie director, Kayode Adebayo who trained him.
Having joined the make believe industry late, the charismatic actor rejected intimidation and distraction from his senior colleagues as he was focusing on building his profile slowly and steadily.
Gida, a graduate of accountancy at the University of Ado Ekiti, was featuring in several blockbusters including Tani Kinro Temi Fun, Unfaithful, Oko Oloko, Okanjuwa, Ire Ni, Oni, Tani Odaran, ARALOLA, Empire, Strange Woman(Ajoji Obinrin), Mulika Alala, Olorun Oba Eto, Osan Aye, Ojiji Iku, My, Journey (Irin Ajo), SEMIAT, Iya Eko, Adehun and many more. But the movie that made him popular was titled MY EX, produced and directed by Kayode Adebayo where he played the lead role.
Today, Dauda is currently one of the gifted actors dominating the Yoruba movie industry with fantastic movies. Having not rest on his oars, the dynamic actor is now getting the reward of hardworking as many companies are now signing him as their brand ambassador.
Some of the brands that endorsed him as an ambassador includes Glo, Oosa Bitters,OCEAN CREST BEAUTY PALACE and more.
PR Intelligence agency Releases Nigerian Banking & Insurance Media Intelligence Report for Q2 2020.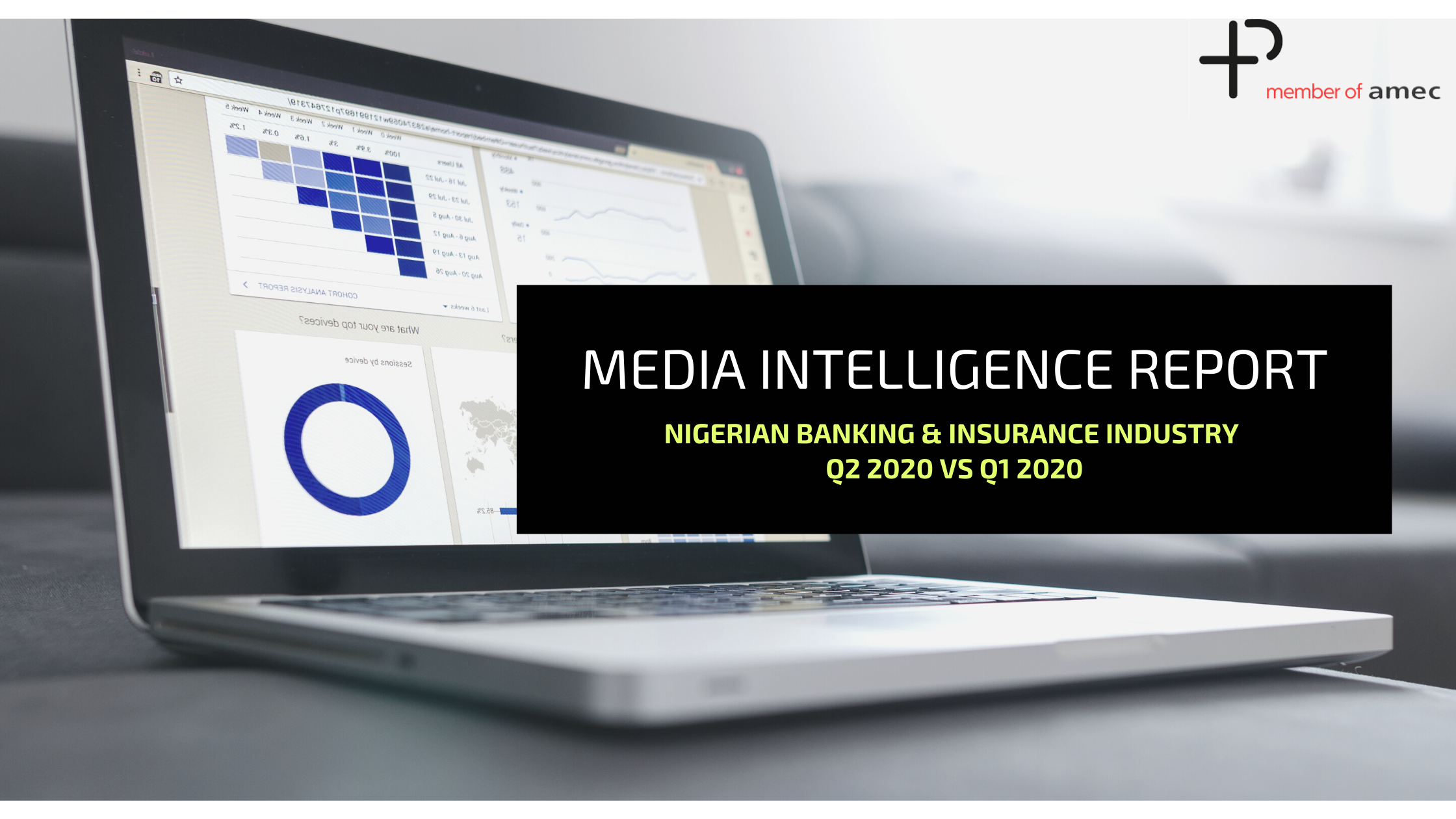 LAGOS, Nigeria – ThisDay Newspaper was the most sought after publication for banks, as BusinessDay Newspaper was the most sought after publication for insurance companies in terms of placement of adverts in the media. This was clearly analyzed by P+ Measurement Services, Nigeria's foremost PR Measurement and Evaluation agency.
The report, based on the research data for advert and editorial analysis had an error margin of 5% at 95% confidence level and in Q1 and Q2 2020, a total of 3,360 publications were monitored.
A Senior Media Analyst at P+ Measurement Services said: "the need to show the impact of messages by the banking and insurance industry was the driving force behind this audit report and we will continue to lead the path in delivering media data-driven analysis in key sectors of the economy".
He further stated that the sampled data and platforms used were 21 commercial banks in Nigeria and leading insurance companies' media data; 44 newspapers including magazines; online media publications consisting of blogs, forums, financial sites, insurance sites, online news-sites and brand sites.
In the banking industry, Q2 2020 had the following financial institutions topping the chart for print media advert spend: Access Bank (N147m), Zenith Bank (N144m), Fidelity Bank (N92m), First Bank of Nigeria (N85m) and United Bank for Africa, UBA (N74m). Furthermore, Q1 2020 had Access Bank (N163m), Zenith Bank (N161m), Fidelity Bank (N93m), United Bank for Africa, UBA (N91m) and First Bank of Nigeria (N81m) topping the chart amongst 21 commercial banks.
Conversely in the insurance industry, Leadway Assurance topped with the highest advert spend of N11m and N8m in Q1 and Q2 2020 respectively as AXA Mansard Insurance (Q1 – N6m, Q2 – N289,400) and Consolidated Hallmark Insurance (Q1 – N4m, Q2 – N2m) ranked closely, followed by Wapic Insurance (N3m) and Custodian Investment (N2m) which deployed advert only in Q2 2020.
Advert placement was sourced out more by the banking industry, with ThisDay Newspaper amassing N354,345,000 in Q2 2020 and N399,825,000 in Q1 2020. In the insurance industry, BusinessDay Newspaper amassed N4,754,000 in Q2 2020 and N10,845,700 in Q1 2020. Taking second place in the banking industry is BusinessDay Newspaper with N60,425,096 and N101,675,413 in Q2 and Q1 respectively and in the insurance industry, Daily Trust Newspaper made advert placements worth N2,606,859 and N810,600 in Q2 and Q1 respectively.
Third place was attained by Leadership Newspaper and The Punch Newspaper for banking and insurance industry respectively each with N54,565,357 in Q2, N70,600,511 in Q1 and N2,583,752 in Q2 and N3,609,757 respectively.
Findings from the report shows that the media engagement on Corporate Social Responsibility was led by Stanbic IBTC, Access Bank, Ecobank, First City Monument Bank and Fidelity Bank and the insurance companies that ranked most in the said engagement include WAPIC Insurance, Leadway Assurance, AIICO Insurance, AXA Mansard Insurance and Allianz Nigeria. The report also analyses the Partnership media engagement as Stanbic IBTC, First Bank of Nigeria, Ecobank, Access Bank and Heritage Bank led the banking industry while AXA Mansard Insurance, Leadway Assurance and AIICO Insurance led the insurance industry.
The media intelligence report shows the prominence of Chief Executive Officers of banks and insurance companies as Adesola Adeduntan of First Bank of Nigeria, Herbert Wigwe of Access Bank and Ebenezer Onyeagwu of Zenith Bank led the Bank CEOs and Babatunde Fajemirokun of AIICO Insurance, Tunde Hassan-Odukale of Leadway Assurance and Adeyinka Adekoya of WAPIC Insurance led the insurance CEOs in Q2 2020.
An analysis showed that Collins Nweze of The Nation was the most prolific reporter for the banking industry while Nike Popoola of The Punch top the chart for insurance.
Click here to download the full report.