PLACES WHERE REAL ESTATE IS BOOMING IN LAGOS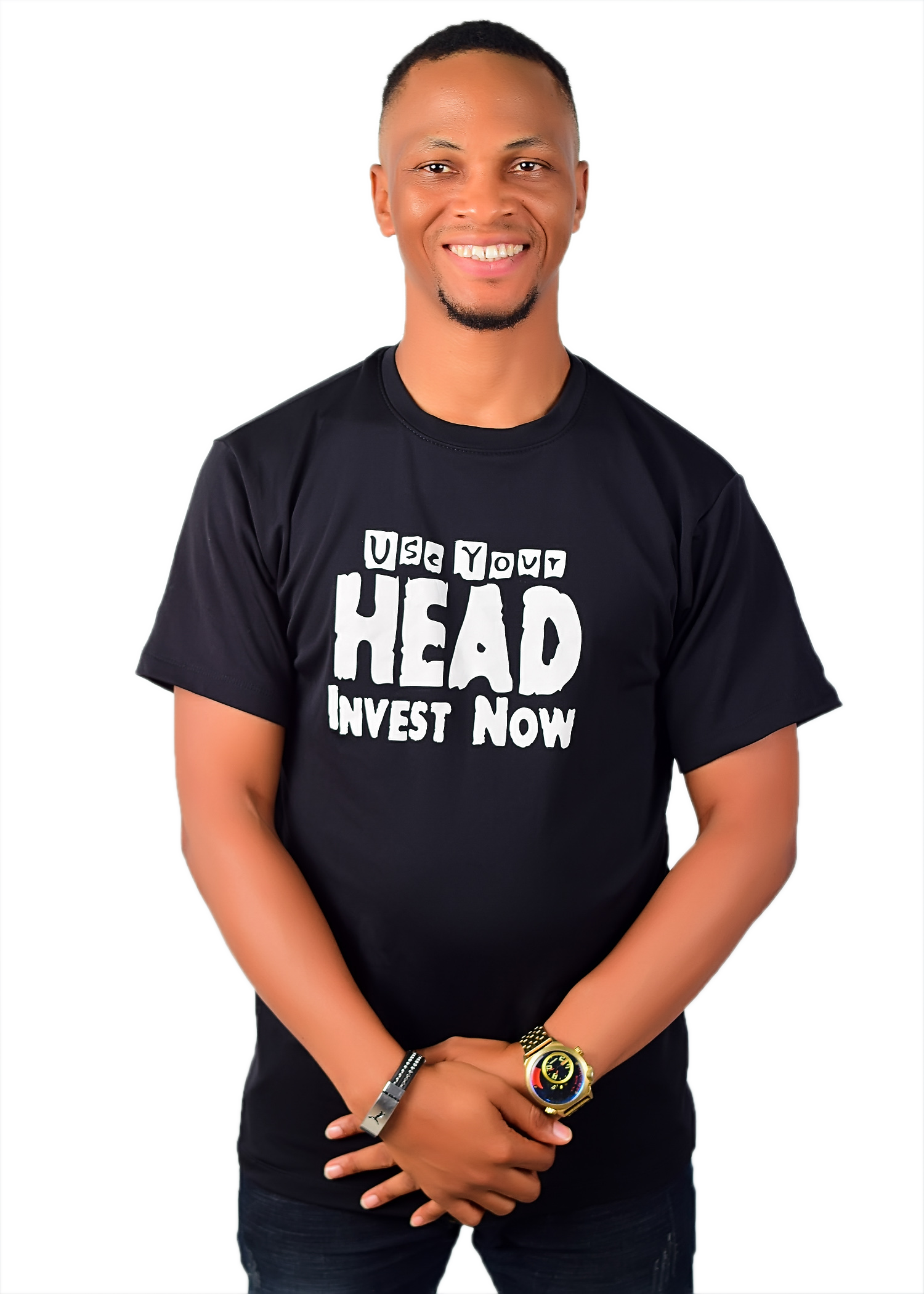 PLACES WHERE REAL ESTATE IS BOOMING IN LAGOS
BY DENNIS ISONG
Lagos has become a place where real estate is making a significant difference.
The sector keeps surviving the bad economy year in and year out.
The effect of the pandemic still lingers even after a year and some months.
Nonetheless, the real estate business is still standing tall.
If you don't know your way, it's crucial to ask people that have been there. Buying land is good but buying in a place where you are sure to get a huge return of profit is better.
Lagos is a city where real estate is highly profitable and can bring you a fortune.
However, there are some places real estate investors should look out for more.
These areas will be highlighted in this article.
IBEJU-LEKKI
Despite the land being cheap in Ibeju-Lekki, it still sells faster than any other location in Lagos. Land in Ibeju Lekki sells between 3 million to 20 million depending on the location and title of the land. You can make inquiries concerning that.
If you are a player in the real estate sector and you don't have land yet in Ibeju Lekki, then you are missing out because that's where the money lies.
Ibeju-Lekki is one of the LGAs for planned Lekki City. With the actualization of the blueprint, Ibeju Lekki is expected to become a central hub for business, manufacturing, warehousing, and logistics. With these developments, there will be an increase in commercial activities in the area which help in job creation and enhancement of booming business activities.
In Ibeju Lekki, there are ongoing and proposed industrial developments such as the Dangote Refinery which is expected to be the world's biggest single-train facility and is estimated to cost 9bn dollars. It covers a total area of 2,635 ha on the Lekki Lagoon, enabling easy shipment of refined petroleum products to international markets. The refinery is expected to double Nigeria's refining capacity, largely to accommodate the pressing demand for fuel and export to foreign markets in and out of Africa. A fertilizer plant is also included in the refinery complex, to fully utilize the raw materials released from the refinery.
Also, there is the Lekki International Airport project which was initiated to lessen the pressure on the Murtala Muhammed Airport (MMIA) IN Ikeja.
The master plan of the new airport shows that it's designed to cater to wide-body, double-deck, and four-engine aircraft with the capacity for up to 500 seats.
For a start, the Airbus A380 is expected to carry two million to five million passengers per annum with prospects of expansion to cater to the increasing aviation needs of the rapidly developing Lekki area and its environs.
It has also tourist attractions and parks which include LUFASI nature park which keeps some widely known endangered species and Lekki Conservation Center which has one of the best overhead walkways in the world.
ORCHID ROAD, LEKKI
Do you know that there is a place in the Lekki axis where top property developers now play big when it comes to housing development?
Orchids Road is one of the busiest roads, full of real estate activities. It's one of the longest roads on the Lekki axis. Orchid is opposite the popular housing estate of Lagos billionaire, Chief Rasaq Okoya, called Oluwa Ni Nsola Estate.
Also, the winner of Big Brother Nigeria, Mercy Ekeh bought her house (Victoria Crest Homes). Having a huge brand like Mercy Eke buying a property there has further exposed the area.
You can also find another big estate on that road which is Cooplag Estate, owned by Shell Nigeria. It's an estate developed to house the staffers of Shell Nigeria. It's situated after the second toll gate if you are coming from Lekki Phase 1.
The bus-stop leading to this road (Orchid) is called Eleganza Bus Stop.
Presently, a plot of land on this road goes high as 50 to 60 million and these have become another destination where big guns in the sector choose their ideal location.
It's a place Nigerians living abroad can put into consideration when investing in property in Nigeria.
SANGOTEDO
Sangotedo is a town buzzing with so much real estate. Currently, a plot of land in Sangotedo is as high as 30 million naira and above.
One of the key attractions of real estate players in that area is because of Novare mall which houses one of the most popular retail malls in Africa, Shoprite. And that mall is the biggest in Nigeria in terms of the Landmark.
Real estate companies have one or two properties there as of today. Sangotedo is one of the prime locations to do business for any real investor or a potential buyer.
Sangotedo town is 10 minutes drive from Ajah and closer to Lagos business school. It's a developed area and almost all the land in the area has been fully booked.
OGOMBO ROAD, AJAH
One of the hottest locations in Lagos where the real estate business is booming is Ogombo road. There are many top real estate companies on this popular road.
Ogombo is a town after Ajah. It's a five-minute drive from Ajah roundabout, also known as Abraham Adesanya Road.
A plot of land on this road now is around 30 to 50 million naira. Presently, a lot of big guns in the sector have made the place a business place to be.
These places mentioned should be worked toward when investing in Lagos.
Dennis Isong helps individuals invest right in Real estate. For questions on this article or enquiring about Real estate. Follow him on Youtube https://www.youtube.com/landpropertyng , Email Dennis@Landproperty.ng or Whatsapp/Call +2348164741041
SERVICE TO HUMANITY : SAVE OMOLOLA OGUNLAJA A 32 YEAR OLD TAYLOR NEEDS 15 MILLION NAIRA TO WALK AGAIN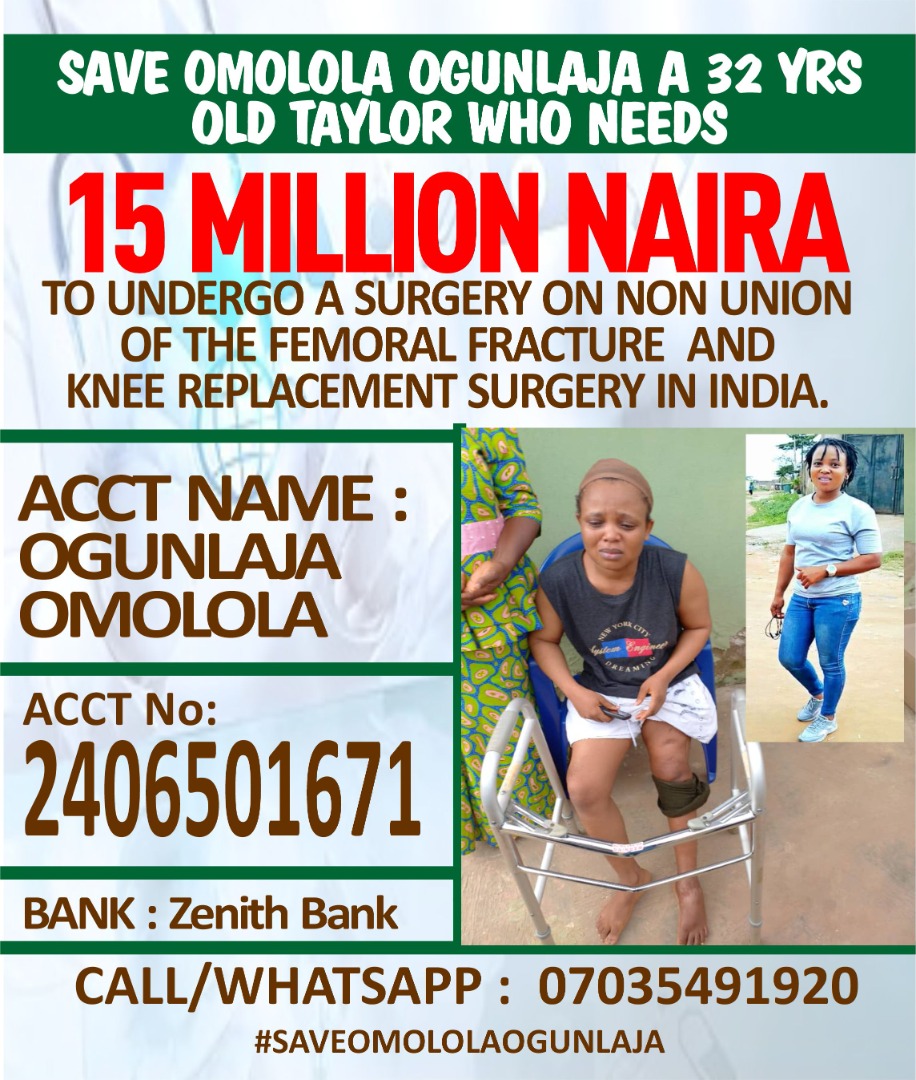 SERVICE TO HUMANITY : SAVE OMOLOLA OGUNLAJA A 32 YEAR OLD TAYLOR NEEDS 15 MILLION NAIRA TO WALK AGAIN
Service to humanity, they say it's the best work of life, what else could we have live for in life, if not seeing our fellow human living well. Pains isn't something we all clamor for, but in the case of a 32 years old Tailor, OMOLOLA OGUNLAJA she has been in pains since February, 2019.
Omolola Ogunlaja is a well known fashion designer who encounter the pains she has been in for over 3 years in the course of delivering her Job, as she had an accident on her way back from her esteemed customer. However, Omolola made it known to 1steleven9jatv that she has undergone varieties of surgery both in Lagos State and Abeokuta, but both surgery in both states were not successful as the injury has been infected.
She was however advised to undergo a surgery on non union of the femoral fracture and knee replacement surgery in India, which is why she called upon 1steleven9jatv for broadcasting help to the fellow Nigerians.
It's of our utmost priority at the moment to seek for the help of Nigerians both Home and Abroad for the surgery of our Dear friend, Omolola Ogunlaja who's currently down in sick bed and couldn't continue again with her chosen field sequel to the accident she had. We all can make her walk again and live beautifully well if we all support her with our little peanut which will go a long way.
Omolola is in need of 15 million naira to undergo the surgery, below are the account details for payment;
Account Name : OGUNLAJA OMOLOLA
Account Number : 2406501671
Bank : Zenith Bank.
Phone No : 07035491920.
May God bless us all with good health. See Graphics for more details. #Saveomololaogunlaja
Why You Should Patronize Winney's Secret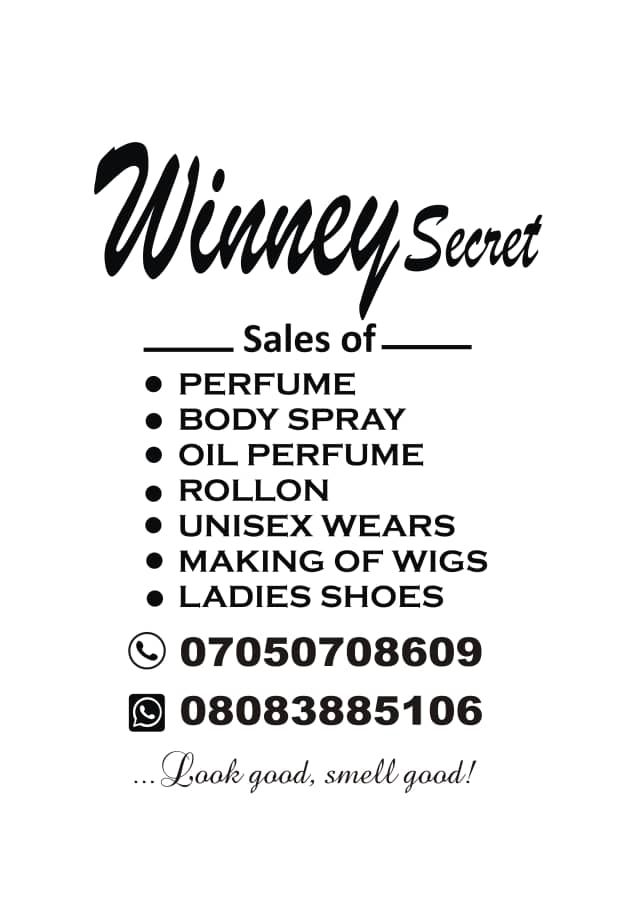 Why You Should Patronize Winney's Secret
Get your fashionable needs covered with winney secrets!
Make yourself, and your outfits noticeable with the best of Perfumes, Body spray, Oil perfume, and roll-ons from winney secrets, passing on a good impression to others.
Winney secrets also have got you covered on Unisex wears that are intriguing and eye-grabbing.
You can also get your wigs of various types, and various shades of beauty.
Also, you can shop for elegant shoes to make your feet look beautiful
To place an order;
Call: 07050708609
WhatsApp: 08083885106
Lady Born Without Legs Shares Emotional Story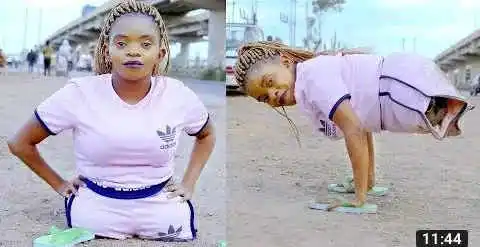 Lady Born Without Legs Shares Emotional Story
Lady born without Legs shared her experiences with his boyfriend. Eunice narrates how she was betrayed by people she loved and trusted so much with her life. Eunice, who was born with a disability, shared her story. Her parents died when she was 3 years old, and she was left in the care of her grandparents. She was humiliated, insulted, and demeaned in school because of her disability. She felt sad that she couldn't run with her peers because of her disability. She was "very upset" when a classmate asked her why she didn't have legs. She cried and asked her grandparents to send her to a disability school.
After graduation, she searched and searched for a job but was unable to find a job because of her disability. She later moved in with her brother. One of her family members volunteered to assist her and take care of her because of her disability. It wasn't long until she met someone she liked and they started dating; he came to see her often until the unexpected happened.
When she got home one day, after a long day of searching for a job, she found him and her caregiver on the couch embracing each other. When they saw her, they pretended to not be doing anything since they were in a state of awe.
The most terrible event of my life, because I loved him so much," says Eunice. When she tried to get in touch with her ex-boyfriend, he told her to never call his phone again and to delete all of his memories. According to her, the caregiver tendered an apology. In the end, though, she was able to move on and forgive her. She cry every day since she couldn't find a man to love her and marry her. Having a disability has made it difficult for her to get a job, she said.
As her brother prepares to get married, she is begging friends and family to please help her start a cosmetics business and rent an apartment for her so she won't be a financial burden to him. She always cry knowing she will may not find a man to marry her and might never find a job because of her disability now her career snatched the only man that loved her from her.