Police Arrests Davido's Domestic Staffs For Interrogation Over Son's Death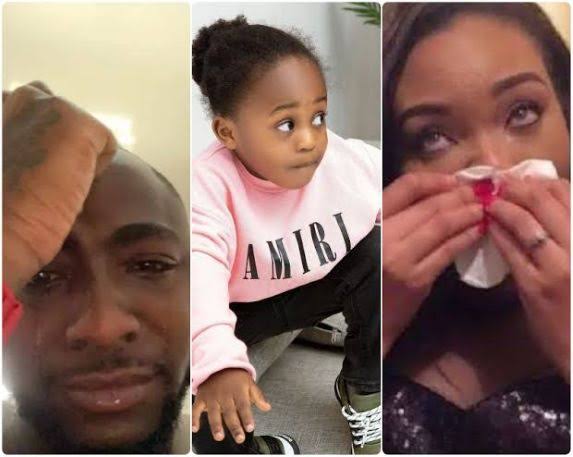 Police Arrests Davido's Domestic Staffs For Interrogation Over Son's Death
Following the death of Davido's son, Ifeanyi, the Lagos State Police Command has confirmed that all members of the singer's domestic staff are currently in police custody.
According to reports, Ifeanyi who celebrated his third birthday recently reportedly drowned in his father's Banana Island home swimming pool and was rushed to Lagoon Hospital on Bourdillon road, Ikoyi, Lagos where he passed on, Monday night.
The command's spokesperson, Benjamin Hundeyin confirmed this on Tuesday morning after report of Ifeanyi's death went viral.
The DMW boss and his fiance, Chioma Rowland were away from the house when the boy drowned in a pool at his father's house in Banana Island on Monday.
The Lagos PPRO said preliminary investigation is currently ongoing to unravel what led to the boy's death.
He said, "Domestic staff at Davido'a home have been taken to the station to give their own account of what happened. I wouldn't call that arrest yet.
"If after they all give their own account of what happened and after preliminary investigations, if anyone of them is found culpable, the person will now be placed under arrest".
Terrorism: UK warns Citizens Over Attack In Some States In Nigeria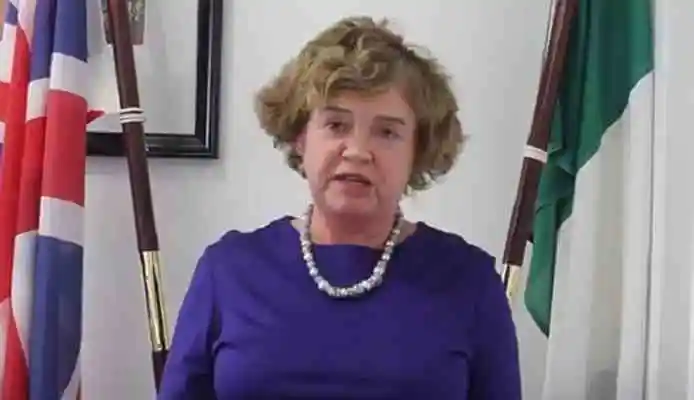 Terrorism: UK warns Citizens Over Attack In Some States In Nigeria
The United Kingdom has advised its citizens against travelling to 22 states in Nigeria.
This was as it cleared the Federal Capital Territory from the list, though with caution.
It may not be unconnected to the security situation in the country.
This was contained in a press release by the British High Commission, Abuja, on Monday titled, "Updated Foreign Commonwealth Development Office Travel Advice to British Nationals Traveling to the FCT."
According to the high commission, the purpose of the travel update is to help its nationals make better-informed decisions about international travel and plan for a trouble-free trip.
The statement read, "FCDO travel advice exists to inform British nationals so they can make decisions about travelling abroad. There continues to be a number of states in Nigeria where we advise British Nationals against all but essential travel. These include: Bauchi, Kano, Jigawa, Niger, Sokoto, Kogi, Abia, Plateau, Taraba, within 20km of the border with Niger in Kebbi State and non-riverine areas of Delta, Bayelsa and Rivers States.
"We also advise against all travel to: Borno State, Yobe State, Adamawa State, Gombe State, Kaduna State, Katsina State, Zamfara state, and the riverine areas of Delta State, Bayelsa State, Rivers State, Akwa Ibom State and Cross River State.
"The UK keeps its travel advice under regular review and in making these assessments, and uses information from a wide range of sources. The travel advice is constantly reviewed to make sure it reflects the current situation in Abuja and Nigeria. Although, the FCDO Travel Advice no longer advises against all but essential travel to the Federal Capital Territory, including the city of Abuja, it makes clear that some risks remain."
Police Arrest Woman Who Allegedly Kills Tenant And Throws The Body Inside Well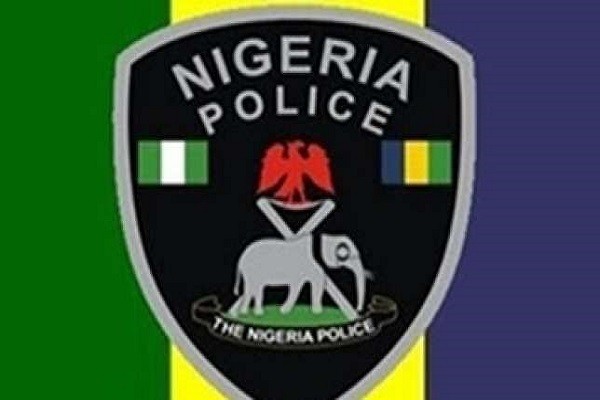 Police Arrest Woman Who Allegedly Kills Tenant And Throws The Body Inside Well
Police in Ondo State have arraigned a 55-year-old woman, Cecilia Idowu, before an Akure Magistrate's Court, for allegedly killing her tenant, Stephen Haruna, after which she dumped his corpse inside the well.
Police investigators are still unravelling the motive behind the killing.
The victim reportedly died after he drank palm oil given to him by the suspect at night.
Witnesses said the landlady was arrested on the day she committed the crime after the victim's corpse was found inside the well in front of her house.
The incident occurred at Oke-Igbala Street at Oge area, Okeagbe, Akoko.
Cecilia was arraigned on two counts charges of conspiracy and murder but she pleaded not guilty to the charges.
Police prosecutor, Simon Wada, informed the court that the suspect conspired with others at large to commit the offence
Wada stated that palm oil the victim drank resulted to his death adding that the suspect invited some persons to assist her dumped the corpse.
"My Lord, the woman and the deceased were the only occupants of the house and she confessed to seeing him when he returned home by 10:00pm.
"A calabash filled with palm oil was found in the woman's apartment," Wada told the court.
He said the offence contravened Section 516 and 316 of the Criminal Code Law of Ondo State, 2022
Wada urged the court to remand the suspect at the Olokuta Correctional Centre pending legal advice from the Directorate of Public Prosecutions (DPP).
But lawyer to the suspect, A. Adedire, requested for an adjournment to enable him file a counter affidavit.
Presiding Magistrate, Musa Al-Yunnus, adjourned the case to October 31 for ruling on the remand application.
Canada And Australia Warn Against Terrorist Attack In Abuja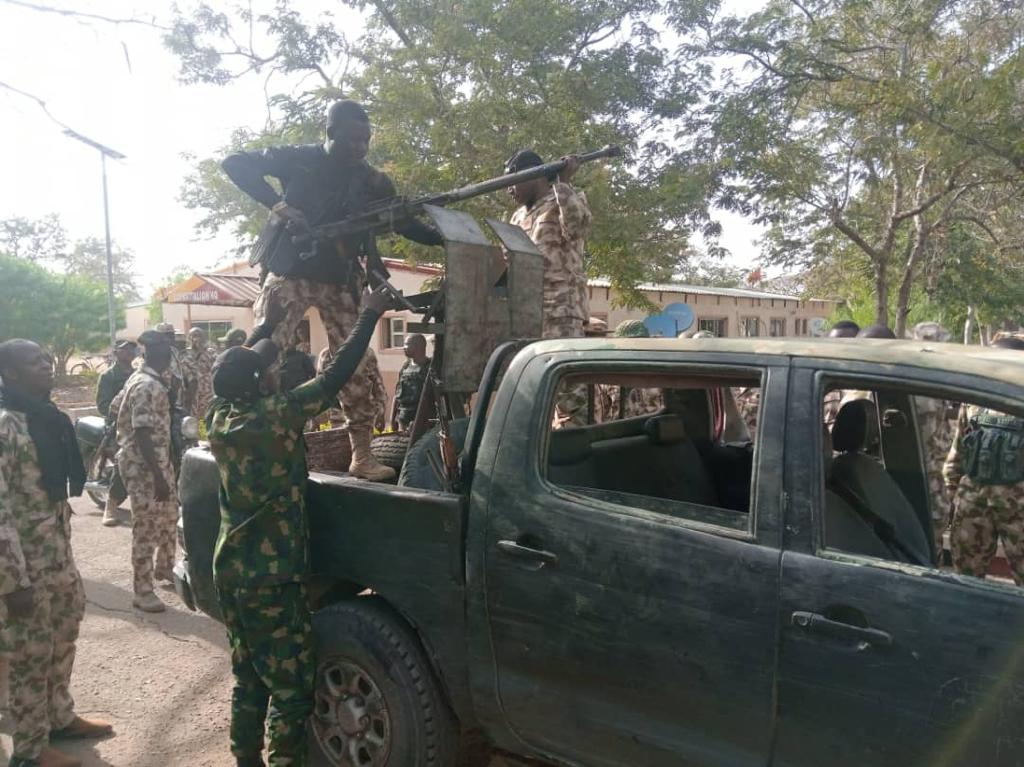 Canada And Australia Warn Against Terrorist Attack In Abuja
Fresh travel adversaries over a possible terrorist attack in Abuja have been issued by two more countries, Australia and Canada .
Recall that the US and UK had said terrorists were plotting to strike in Nigeria's capital.
The US Embassy had in a statement on Sunday announced that it would offer reduced services until further notice and urged American citizens to avoid non-essential movements.
The statement added that possible targets by the terrorists may include government buildings, places of worship, schools, markets, shopping malls, hotels, bars, restaurants, athletic gatherings, transport terminals, law enforcement facilities, and international organizations.
Also, in an advisory issued on Sunday by its Embassy in Abuja, the United Kingdom advised its citizens in Nigeria to stay alert and consider their movements carefully.
The British government also urged its citizens to follow the local news and the advice of security authorities in order not to be victims of a terrorist attack.
In its advisory on Wednesday, the Australian government advised its citizens to reconsider the need to travel to Nigeria.
The country listed Abuja and surrounding areas as places of possible high threats of terrorist attack and kidnapping, adding that those who have to travel to Nigeria are at risk of terrorist attacks, kidnappings violent civil unrest and crime.
It said: "The potential for terrorism, kidnapping, crime and civil unrest remains high throughout Nigeria. If, despite our advice, you undertake travel within Nigeria, research routes and get professional security advice and support before departing."
In its advisory, Canada warned its citizens to avoid non-essential trips to Nigeria, "including in Abuja, due to the unpredictable security situation throughout the country and the significant risk of terrorism, crime, inter-communal clashes, armed attacks and kidnappings".