Primate Ayodele: The Nigerian Prophet That Foretold Rishi Sunak's Emergence As UK Prime Minister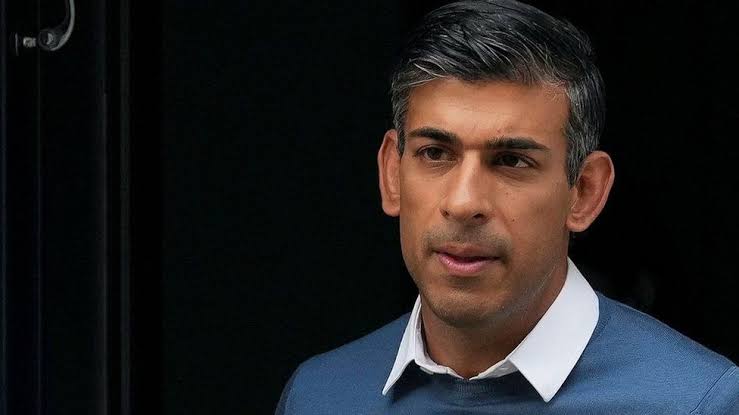 Primate Ayodele: The Nigerian Prophet That Foretold Rishi Sunak's Emergence As UK Prime Minister
Rishi Sunak has just been announced as the new prime minister of the United Kingdom after Liz Truss resigned from the position just after 44 days in office. This is another fulfillment of the word of God that says 'Heaven and Earth may pass away but none of my word shall go unfulfilled''.
Before the election that produced Liz Truss as PM, A Nigerian prophet, Primate Elijah Ayodele of INRI Evangelical Spiritual Church had foretold that the next prime minister of UK will be Rishi Sunak. He mentioned that God has ordained Rishi to take over the baton from Boris Johnson who was then the immediate past prime minister of the United Kingdom. The prophet even went ahead to mention some of the things that will occur in his administration when he emerges.
These were his words;
''Rishi Sunak has been ordained by God to become the next Prime minister of the United Kingdom, God has anointed him to take over the baton from Boris Johnson.Under his administration, I see efforts for the United Kingdom to return to the European Union" (https://dailypost.ng/2022/07/14/primate-ayodele-reveals-next-uk-prime-minister/).
Some days before election, Primate Ayodele spoke again and made it known that the ambition of Rishi Sunak is being threatened even though God wants him to be the next Prime minister. He noted that Rishi has some roles to play if he wants the word of God to come to pass in his life.
These were his words
''Rishi Sunak should buckle up because he will lose support if he doesn't manage his words well. He should re-arrange himself technically, politically and economically so that he won't face disappointment. His opponent, Liz Truss, is about to take the lead if he doesn't listen to God's instruction. God wants him to be the next prime minister of the United Kingdom but he has a role to play" (https://theeagleonline.com.ng/uk-poll-primate-ayodele-says-rishi-sunak-pm-ambition-is-threatened-cautions-him-on-outburst/)
When Liz Truss emerged as the PM, several people criticized Primate Ayodele for not 'getting it right' regarding the next Prime minister of the United Kingdom but the man of God whose prophecies always come to pass responded with a statement that Liz Truss will not finish what she started. Of course, not many UK Prime ministers finished their tenure so some that heard these words felt Primate Ayodele spoke based on the events that had happened but little didn't they know that the prophet never meant any of that.
These were his words
''Liz Truss will look friendly with some of her party members but when it gets to a point, she will take a step that will knock her government out. She will not finish what she has started but her beginning will be better than her end.''
True to his words, Liz Truss' government has been described as the shortest since 1980, she spent barely six weeks in the office of Prime minister. We believe all these happened that the word of the Lord may come to pass.
Rishi Sunak has now emerged as the new Prime Minister of the United Kingdom in an effortless manner because some of his strong contenders stepped down from the race. Boris Johnson had planned to participate in the election but stepped down, also Kemi Badenoch who contested in the last election threw her weight behind Rishi Sunak and these of course boosted his chances that led him to victory, It's simply amazing.
Rishi Sunak's emergence as UK Prime minister against all odds has placed Primate Elijah Ayodele far above his critics. Despite being a Nigerian, Primate Ayodele accurately prophesied the mysterious happenings in faraway United Kingdom, this is definitely not the works of flesh but of the spirit.
However, this is not alien to those that have been following Primate Elijah Ayodele since the inception of his prophetic ministry. His ministry has never been limited to a country, continent, sector, He is known to prophesy about every nation of the world, every sector of the country including the most 'unimportant' things like sports.
In Kenya, the last presidential election that produced William Ruto was described as the most unpredictable election and those who tried to predict proposed that Riala Odinga would win the election because the government of the day supported him. Amidst all, the prophecy of Primate Ayodele provided direction to Kenyans, he didn't just foretell Ruto as the winner, he gave a detailed prophetic analysis of how it will happen. Primate Ayodele started talking about the election one year before it was held and as he foretold, William Ruto emerged against all odds.
Before the US presidential election that produced Joe Biden, Primate Ayodele had foretold the defeat of Donald Trump long before it happened. He even warned the republicans not to field Donald Trump because God has rejected his government. Unfortunately, the republican didn't listen and we all saw how Joe Biden became victorious as foretold by Primate Ayodele.
The Ghana economy is described as the worst performing in the continent as we speak, Primate Ayodele had warned President Nana Akufo that the country will face economic challenges during the release of his new year prophecies in December 2021.
Sudan is currently undergoing a serious tribal crisis that has led to the death of more than 200 citizens, this has been described as the deadliest episode of ethnic violence in recent years. Primate Ayodele had accurately warned the Sudanese government against such an attack and it's happening already.
Primate Ayodele had also warned terrorist groups in the beginning of year including Al-Queda, ISIS, Boko Haram, ISWAP that they will be captured. In fulfilment of this, the United States killed Al-Queda leader, Ayman Al-Zawahiri in August, three ISIS leaders were killed in October 2022, the Nigerian military has also been capturing, killing Boko Haram and ISWAP terrorists in the country since the year began.
Apart from giving prophecies, Primate Ayodele is very vocal when it comes to issues that deal with injustice. This is evident in his public outburst against a same religion ticket being fielded by the ruling party in Nigeria ahead of the presidential election set to hold in 2023. Primate Ayodele is an all-round prophet whose ministry has gone beyond the shores of his country but around the world.
For Primate Ayodele, there is nothing else to prove, his antecedents have asserted that He is a true prophet. It is high time world leaders listened to him because his prophetic revelations always end up coming to pass even if it doesn't seem like it, taking Rishi Sunak's emergence as a case study.
Written by Osho Oluwatosin (osho_oluwatosin@yahoo.com)
Obafemi–Owode LG Chair, Amb. Ogunsola congratulates Gov. Dapo Abiodun on reflection victory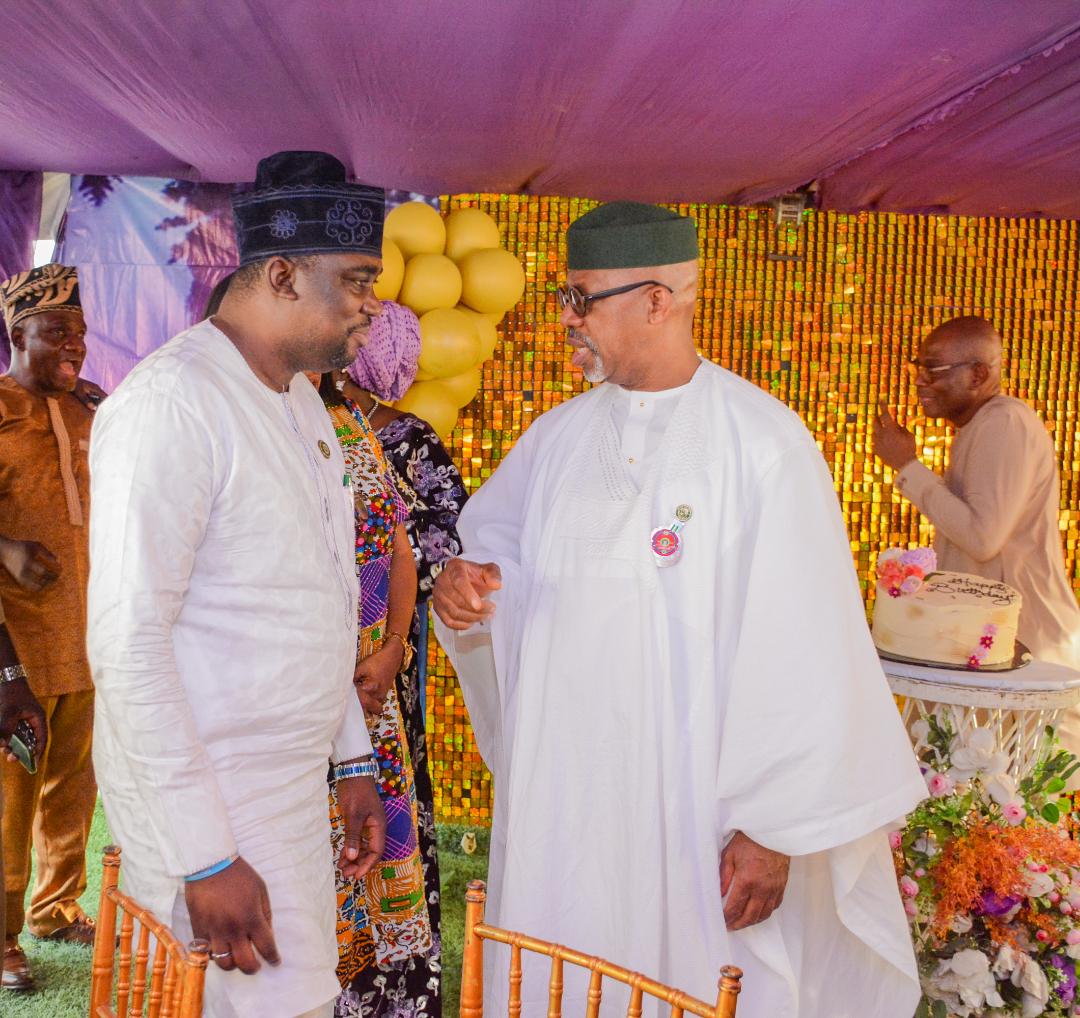 Obafemi–Owode LG Chair, Amb. Ogunsola congratulates Gov. Dapo Abiodun on reflection victory
……Urges opposition parties to join Gov. Abiodun in developing Ogun state
The Executive Chairman of Obafemi Owode Local Government, Ambassador Ogunsola Adesina Lanre has congratulated His Excellency Prince Dapo Abiodun mfr. over his re-election as Governor of Ogun State today 20th of March, 2023.
He said that Prince Dapo Abiodun's second term is an indication of the continuation of good governance in Ogun.
Prince Abiodun contested under the All Progressives Congress APC, emerged winner, having polled total of 276,298 votes to defeat his running mates Hon. Ladi Adebutu of the People Democratic Party PDP, who polled 262,383 votes, while the governorship candidate of the African Democratic Congress (ADC), Biyi Otegbeye, hanged down with 94,754 votes.
IMG_ORG_1679303411662According to congratulatory message signed by himself, he thanked the good people of Obafemi-Owode local government and Ogun State for deeming it necessary to re-elect Prince Dapo Abiodun as Governor for another for years in office, he affirmed that the victory would reactivate the good governance in the State.
He, however, urged the residents of Ogun state to continue praying for Prince Dapo Abiodun for his new term era to be beneficial to all and sundries.
2023 ELECTION: DAPO ABIODUN WINS RE-ELECTION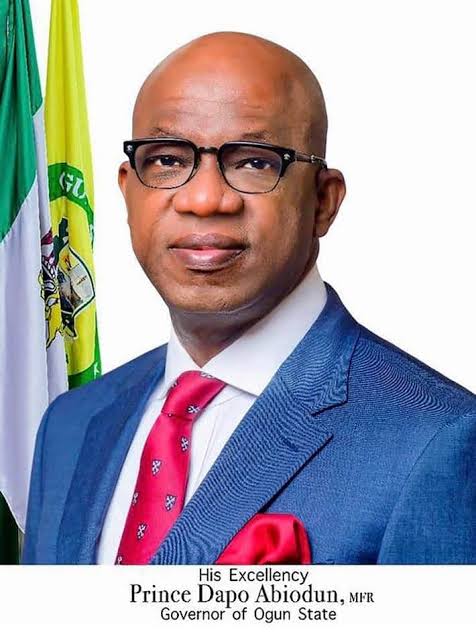 2023 ELECTION: DAPO ABIODUN WINS RE-ELECTION
The Governor of Ogun State, Dapo Abiodun, has been reelected for a second term of four years
The All Progressives Congress (APC) candidate was declared the winner by Prof Kayode Adebowale, the state returning officer of the Independent National Electoral Commission (INEC) in the March 18, 2023 governorship election in Ogun State.
Abiodun polled 276,298 to defeat his closest rivals — Ladi Adebutu of the Peoples Democratic Party (PDP) who scored 262,383 as well as Biyi Otegbeye of the African Democratic Congress (ADC) who got 94,754 votes and who has the backing of former governor and serving APC senator, Ibikunle Amosun.
"That Abiodun Adedapo Oluseun of APC, having satisfied the requirements of the law is hereby declared the winner and is returned election," Adebowale stated.
Governorship elections were held in 28 of Nigeria's 36 states on Saturday. The governorship and state assembly elections were held a week later than initially scheduled after a court case forced INEC to move them forward.
Eight of the 36 states — Anambra, Bayelsa, Edo, Ekiti, Imo, Kogi, Osun, and Ondo — have governorship elections "off-season" due to litigations and court judgements.
In alphabetical order, the 28 states where governorship elections were on March 18 are Abia, Adamawa, Akwa Ibom, Bauchi, Benue, Borno, Cross River, Delta, Ebonyi, Enugu, Gombe, Jigawa, Kaduna, Kano, Katsina, Kebbi, Kwara, Lagos, Nasarawa, Niger, Ogun, Oyo, Plateau, Rivers, Sokoto, Taraba, Yobe, Zamfara.
Of the 28 states, 11 serving governors including Abiodun sought reelection while 17 outgoing governors are in the final weeks of their constitutional two-term limits of eight years, having been sworn in on May 29, 2015.
BREAKING: INEC Declares Sanwo-Olu Winner In Lagos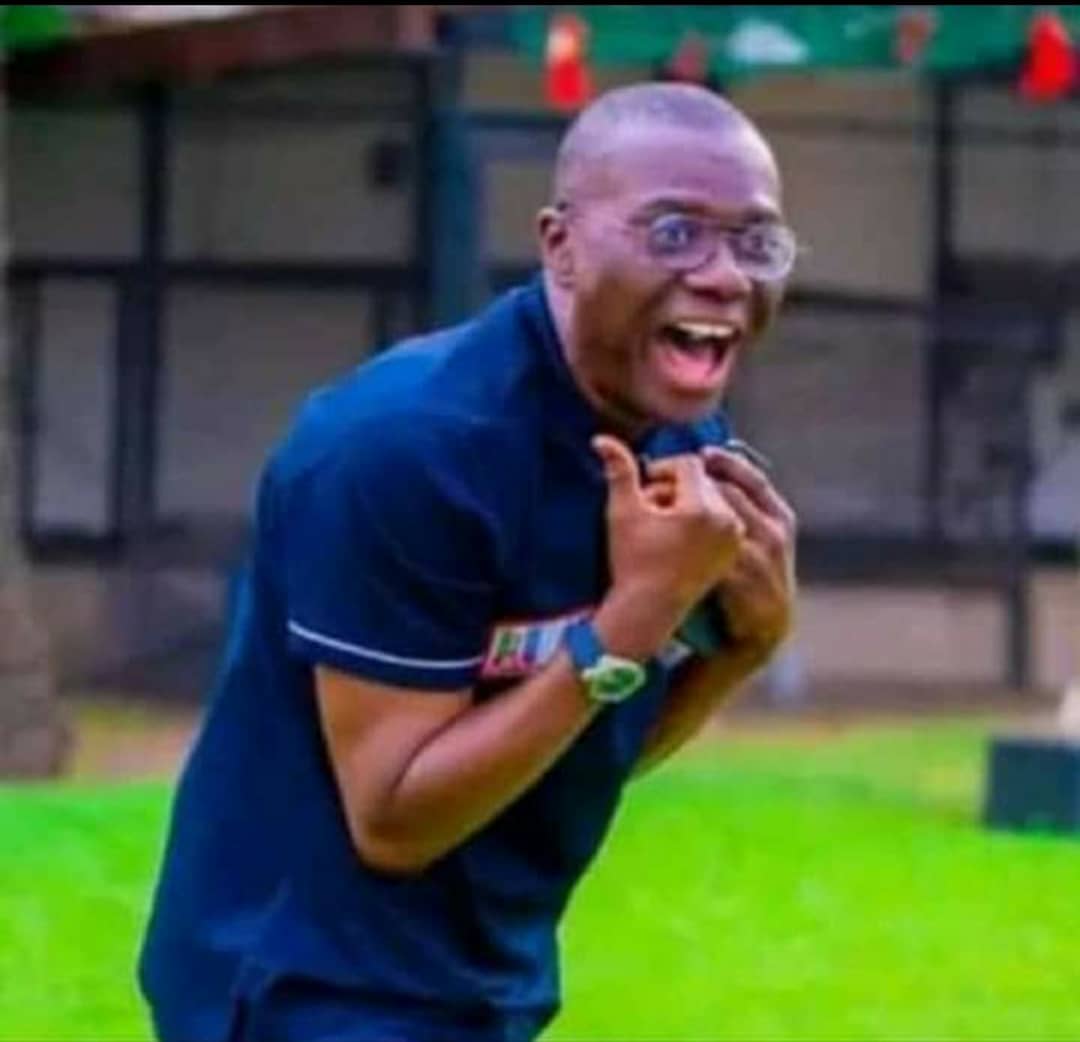 BREAKING: INEC Declares Sanwo-Olu Winner In Lagos
SANWO-OLU: Finally, INEC has officially announced Governor Babajide Sanwo-Olu as the winner of the just concluded governorship election on Saturday, March 18th, 2023. The election was marked by voter suppression, ethnic discrimination, political thuggery, and violent attacks on voters, electoral staff and security personnel alike.
He polled a total of 762,134 votes, defeating Gbadebo Rhodes-Vivour of the Labour Party who scored 312,329 votes, followed by Abdul-Azeez Adediran aka Jandor with 62,449 votes.
Sanwo-Olu was declared the winner at 1:15 am on Monday morning, almost 48 hours after the electoral exercise commenced.