Primate Ayodele's Prophetic Impact On Ibrahim Gusau's Victory As NFF President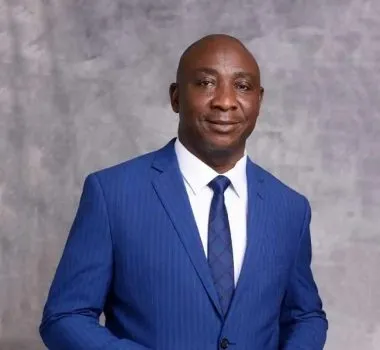 Primate Ayodele's Prophetic Impact On Ibrahim Gusau's Victory As NFF President
Alhaji Ibrahim Gusau has just been elected as the new president of the Nigeria football federation (NFF) in Benin at an electoral congress after the tenure of the incumbent, Amaju Pinnick expired.
Gusau contended with several other candidates in the election but was favoured to have received the highest vote from the electorates.
Ibrahim Gusau's bid to become the next NFF President was not ordinary, it was more of a divine orchestration considering some prophetic declarations and revelations said by popular prophet, Primate Elijah Ayodele concerning his ambition.
Primate Ayodele made a statement in April 2022 concerning the NFF presidency and mentioned that Ibrahim Gusau has been endorsed by God to take over from Amaju Pinnick if the federation wants the best. He said this while warning Pinnick not to seek a third term ambition in office.
Again in August, Primate Ayodele made a more elaborate revelation concerning the ambition of Ibrahim Gusau by saying the NFF deserves a better leader because the country's football is in serious dilemma. He revealed that humanly speaking, he would have loved Amaju Pinnick to maintain the position but God has spoken and His choice is Ibrahim Gusau.
These were his words ''The only person who can make the NFF better is Ibrahim Gusau. I want Amaju Pinnick to retain the seat in my human capacity but God said No to his ambition but Yes to Ibrahim Gusau. Pinnick is a nice man, loveable and compassionate man but he is not God's choice for the leadership of NFF. He is a man I love so much, I prayed for him to still retain his position as NFF president but God rejected him, there is nothing that can be done to it.''
''Amaju Pinnick is my brother, he is a good Christian and I would have loved a Christian to be there but God said No, he should not continue, there is nothing I can do about it, I will keep praying for him to go higher but for NFF Presidency, God has rejected him despite my prophetic declaration on him.'' (https://www.owngoalnigeria.com/2022/08/05/i-want-amaju-pinnick-to-remain-as-nff-president-but-god-rejected-him-for-ibrahim-gusau-primate-ayodele/)
Later in August, Primate Ayodele further stressed his prophetic revelation that Ibrahim Gusau is the man whom God has chosen to take Nigeria's football to the next level because there is so much rot in the system. He also called on Pinnick to support him in order to leave a good legacy behind as his tenure expires
''Amaju Pinnick has done so much for Nigerian football and he needs someone who will build on his good legacies. The best person that can do better than Pinnick in NFF is Alhaji Ibrahim Gusau. I am not a footballer or an NFF official but that's what God has shown me, Gusau is the only man that can bring success to Nigeria football and perform excellently well.'' (https://theeagleonline.com.ng/primate-ayodele-says-ibrahim-gusau-is-best-candidate-as-next-nff-president/)
Finally in September, Primate Ayodele noted that if Ibrahim Gusau emerges as the next NFF president, Nigeria will perform well in the coming African cup of all nations (AFCON) and can reach the quarter final stage in the next world cup.
''Ibrahim Gusau and Aisha Falode will make a better leadership in Nigeria Football Federation than anybody, the country will do well in the next world cup and can reach the quarter final stage if these two are in leadership positions. Nigeria also stands a better chance of winning the next African cup of nations with them in the system'' (https://theeagleonline.com.ng/nff-congress-primate-ayodele-makes-prophetic-pronouncement-on-ibrahim-gusau-aisha-falode/)
As Ibrahim Gusau emerged as the newly elected president of the NFF, the impact of Primate Ayodele's prophetic revelation cannot be over emphasized. Every human in all aspects of life looks up to God for directions and when HIS servants speak, it's definitely the right way to go. The prophetic revelation of the man of God served as a directive for the electorates who want a better representation for the NFF considering the fact that Nigeria's football has suffered greatly in the last few years.
With this, Primate Ayodele has been confirmed again as the only prophet who proves to the world that God is interested in every area of man's life with his prophecies concerning all sectors of the country including sports, economy, education, politics, governance, corporate organizations, to mention a few.
The winner of the 61st FirstBank Lagos Amateur Open Golf Championship gets listed in The World Amateur Golf Rankings (WAGR)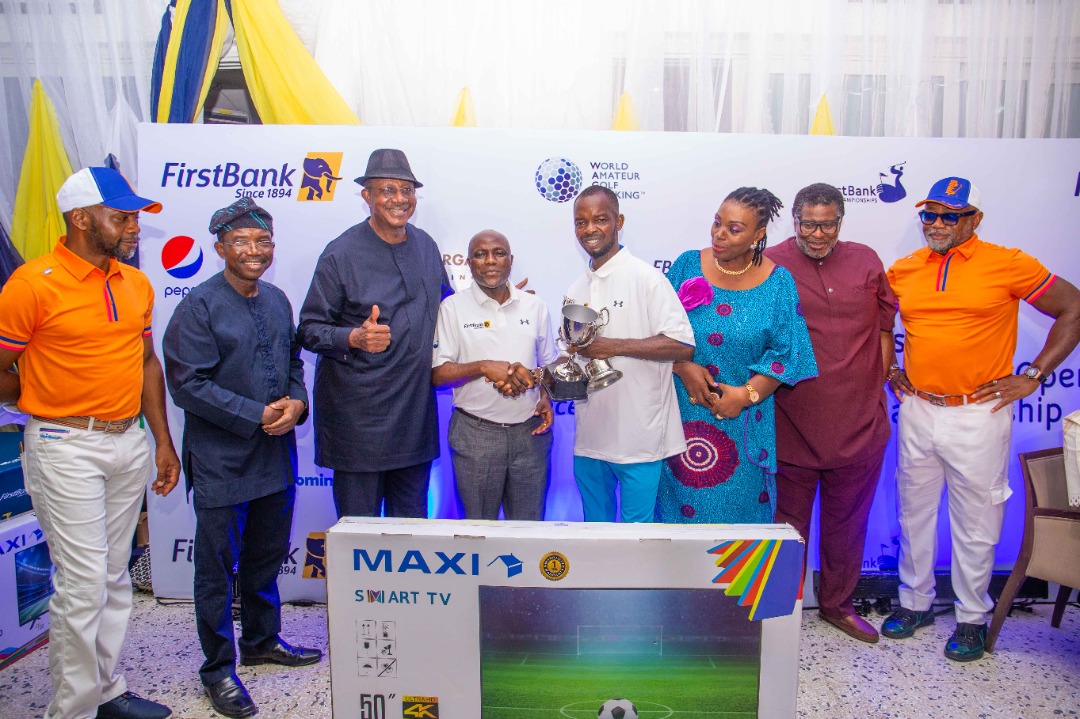 The winner of the 61st FirstBank Lagos Amateur Open Golf Championship gets listed in The World Amateur Golf Rankings (WAGR)
Emmanuel Ojeabulu, winner of the 61st FirstBank Lagos Open Golf Championship has been listed in the WAGR.
The premier golf championship which was held from 18 – 20 November at the golf section of Ikoyi Club 1938 was keenly contested by over 190 low handicap players from several golf clubs in the country. Benin based Emmanuel Ojeabulu won the 3-day championship.
Playing three-shots off the pace going into the last 18-holes, Ojeabulu played one of the best golf of his life, maintaining steady pars for a closing 74, 3-over the course par to win the World Amateur Golf Ranking recognized event by two shots.
Ojeabulu started his game with an opening 75, a second day score of 78 and a closing 74 to replace Ilorin based Aminu Kadir, the tournament defending champion on the winners list.
Overnight leader, 20-year-old product of David Mark Golf Academy, George Paul who was tipped to win the tournament collapsed under pressure closing with an unimpressive 79 to lose by two-shots.
In the third position is Muyideen Olaitan, three-time winner of the coveted FirstBank Lagos Open trophy while Iyare Osaze was further down on the winners chart by one-shot, leaving perennial contender, Olajide Owolabi, who shot tournaments best score of 72 on day two of the competition in the fifth position.
First Bank of Nigeria Limited, sponsors of the annual Lagos Amateur Open Golf Championship haspledged its commitment to the continuous sponsorship of the tournament which is one of the longest running golf tournaments in Nigeria.
Speaking at the closing ceremony of the 61st edition of the tournament in Lagos on Sunday, the Chief Executive Officer of FirstBank, Dr. Adesola Adeduntan who was represented by Executive Director, Chief Risk Officer of FirstBank of Nigeria Limited Mr. Olusegun Alebiosu said "This year made it 61 years of our undiluted commitment to this cause, and we are absolutely delighted with the amazing support and partnership we have enjoyed from Ikoyi Club 1938 thus contributing to building a legacy not only for golf and golfers, but sports in its entirety.
To all the amateur golfers produced at this year's championship, these champions are an inspiration and testament that you can do the impossible and I look forward to celebrating you as winners in future championships. Remember that in the words of Ben Hogan, "The most important shot in Golf is the next one", he added.
Satisfied with the turnout of the participants, Golf Captain, Tony Oboh thanked the sponsors for keeping the tournament going, saying FirstBank commitment should be emulated.
"It is not easy to keep a tournament like this going, I therefore congratulate FirstBank for their commitment", Oboh said.
Since its debut, FirstBank Lagos Amateur Open Golf Championship has been the most consistent and premier amateur golf event in West Africa and has produced great champions most of who are competing in the elite professional golf cadre. Last year, the Championship threw up Ilorin based Aminu Kadir who won the landmark edition. It is expected that this year's edition will produce another great winner.
Other FirstBank-sponsored sporting events include the Georgian Cup of Kaduna Polo Tournament, sponsored for 102 years; the Dala Tennis Hard Court in Kano Club for over 30 years; the Obasanjo Pro-Amateur Golf tournament of Abeokuta Club now in its 6th year. The Bank's influence in the development of sport in Nigeria is under its First@Sport initiative.
Qatar 2022: Did Primate Ayodele Prophecy On Messi Come To Pass In POL VS ARG Match?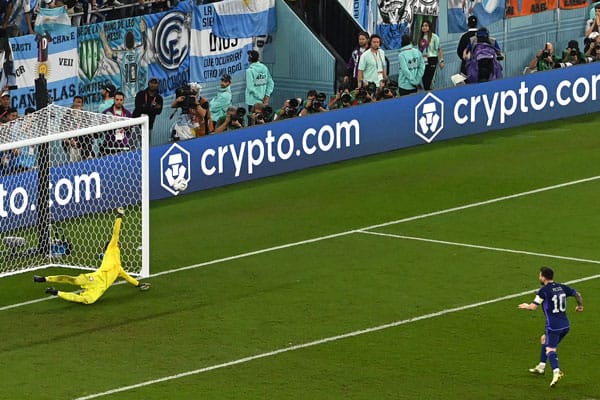 Qatar 2022: Did Primate Ayodele Prophecy On Messi Come To Pass In POL VS ARG Match?
Argentine star Lionel Messi could have ruined the chances of his country at the ongoing world cup when he lost a penalty shot which was awarded to him against Poland.
Lionel Messi, a world-class footballer who has won the world best award at different times wasn't expected to lose a penalty kick due to his experience and skills but yesterday was not just his day, He lost the penalty kick when they needed a goal and since then, he literally went off the game as he kept on losing chances.
Meanwhile, before the world cup began, a Nigerian prophet, Primate Elijah Ayodele had advised counties not to rely on their star footballers because many of them will flop in the tournament. He specifically mentioned C. Ronaldo and Messi when he gave this message.
Taking a look at how the players have fared since the beginning of the world cup, one would agree that they have not made a significant difference in their matches. Messi couldn't even save his team at their first match with Saudi Arabia and ended up losing against a visibly weak team.
As the man of God has advised, I think it will be better for the coaches to listen because so far, the star players haven't added any special thing to their teams that can prove that they are reliable.
Morocco V Belgium: Riot Erupts As Moroccan Fans Flip Cars, Celebrate Famous Win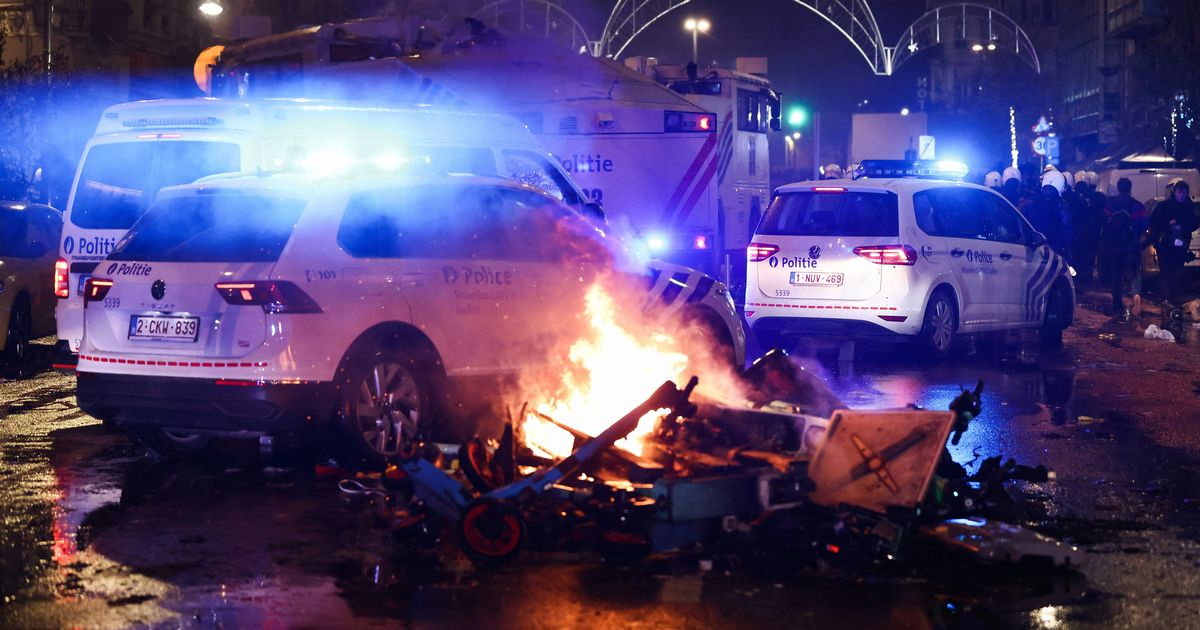 Morocco V Belgium: Riot Erupts As Moroccan Fans Flip Cars, Celebrate Famous Win
Police had to seal off parts of the center of Brussels, deploy water cannons and fire tear gas to disperse crowds following violence during and after Morocco's 2-0 upset win over Belgium at the World Cup.
Dozens of rioters set steps on fire and pelted cars with bricks. Police moved in after one person suffered facial injuries, said Brussels police spokeswoman Ilse Van de Keere.
Brussels mayor Philippe Close urged soccer fans to stay away from the city center and said authorities were doing their utmost to keep order in the streets. Even subway and tram traffic had to be interrupted on police orders.
Morocco's victory was a major upset at the World Cup and was enthusiastically celebrated by fans with Moroccan immigrant roots in many Belgian cities. Belgium beat Morocco 1-0 at the group stages of the 1994 World Cup, but the North Africans recorded a 4-1 victory when the two countries last met in a friendly in Brussels in 2008.
Belgium, ranked No. 2 in the world behind Brazil, had won its last seven group games at the World Cup before the upset. It was Morocco's first win at a World Cup since 1998 (beating Scotland 3-0) and only its third ever.
The Atlas Lions have gotten past the group stage only once in 1986 (drawing Poland & England 0-0 respectively, before beating Portugal 3-1), becoming the first African side to top the group in the World Cup, before losing 0-1 in the knockout stages to eventual runner-up, West Germany.
People from the North African Country form one of the largest migrant groups in Belgium, with strong links established in the 1960s when Moroccans flocked to the country responding to the demand for miners and workers in other industries.
The Moroccan community in Belgium kept growing and is now estimated to be between 400,000 and half a million strong.
In the Morocco squad, Ilias Chair, Anass Zaroury, Selim Amallah and Bilal El Khannous all have roots in Belgium – with the latter two players plying their trade with Standard Liege and Genk respectively in the Belgian league.
It was not immediately clear how many people were detained during the disturbances.
https://www.youtube.com/watch?v=y858geHrSyE