Prince Ned Nwoko, Regina Daniels Unveils Plan To Eradicate Malaria In Africa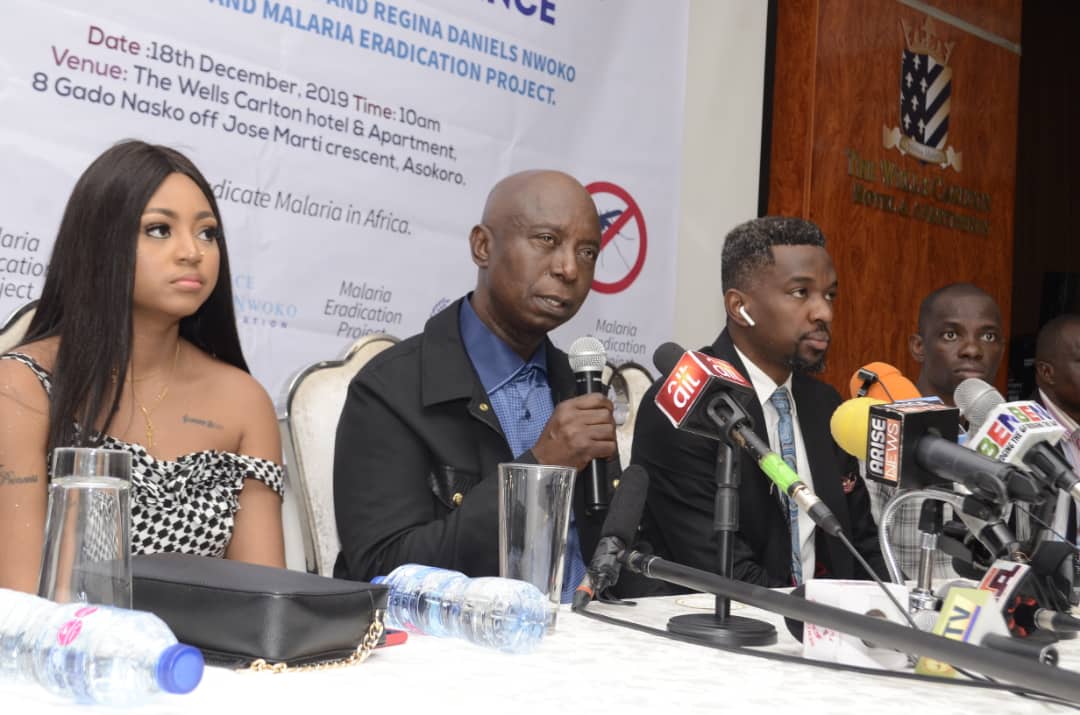 Celebrity couples, Prince Ned Nwoko and Wife Regina Daniels are set to make history as first Nigerians to go on an Expedition to the South Pole Antarctica. This is to flag off and raise awareness on the couple's Malaria Eradication Project in Africa. The project was launched with a World Press Conference in Abuja 18th December 2019. The Project Director @chukstogmedia also gave more insights on the scope of the project.
For Partnerships and information follow @princenednwoko @regina.daniels @princenednwokofoundation @megastar_magazine or call +2348056800179, +2347053111111.