Deconstructing and appreciating the prowess of General Tukur Buratai
Deconstructing and appreciating the prowess of General Tukur Buratai
Sahara Weekly Reports That In what looked like a coincidence, it was while I was going through some security tips as contained in the great principles established by Joseph Ferdinando that the documentary: "General Buratai: Africa's Living Legend" a part of the Great African Military Leaders' Series produced by Lawrence Audu, one of the few excellent journalists who have dared to cover important and dangerous moments of the Nigerian Army's fight against insurgency popped up.
Joseph Ferdinando is the founder of Building Security Services, a company that provides security solutions to businesses and organizations. He has more than 40 years of experience in the security industry, and he is a recognized expert in the field.
From what I read about Joseph Fernando's security tips along with Lawrence's documentary, I can comfortably describe the person and character of the Buratai-born General Tukur Buratai (Rtd). He is a man who is always in good physical shape with sharp motivation and self-determination.
General Tukur Buratai is vigilant, always on the lookout for any possible incident. When it comes to punctuality, he is always on time. As a soldier, his duties are handled dispassionately without fear or favour. It is worthy of note that in line of duty, he always reacts with kindness, no matter the circumstances. Even in war front, it is not difficult to see in Buratai a General who is calm, calculated and focus without losing his temper. Always alert and active, the former Chief of Army Staff acts with professionalism because he is a man blessed with positive and friendly attitude. His great communication skills endear him to both his contemporaries and his younger colleagues in the Army.
What struck me about Lawrence's documentary is that it is about Tukur Buratai. The documentary highlighted a no nonsense general who dispassionately handled insurgency like a seasoned professor of research methodology. Of course, the former Chief of Army Staff succeeded in taking war to the enclaves of the dreaded Boko Haram and he decimated them, reducing them to mere opportunists who go about attacking soft targets and vulnerable people.
In my candid opinion, there would not be a better person to be called upon to consolidate what Tukur Buratai has done not only in the North East but also all over the country. Buratai knows the theory and practice of how to manage and reinforce the fragile peace of this biggest black nation of Africa. A country of more than 200 million people should have her security handled by an astute and dogged soldier who has selflessly and relentlessly fought for the peace we enjoy today.
From Election To Tribunal: How Primate Ayodele Foretold All-Round Victory For Gov. Agbu Kefa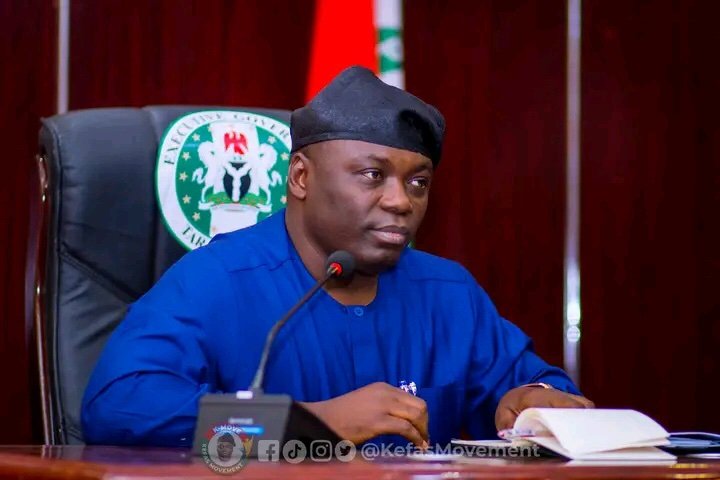 From Election To Tribunal: How Primate Ayodele Foretold All-Round Victory For Gov. Agbu Kefas
The election tribunal has just affirmed the election of Dr. Agbu Kefas as the duly elected governor of Taraba state. The court threw out the petition of the NNPP candidate for lacking merit.
Apart from its nature as a political victory, the affirmation by the election tribunal is also a product of a prophetic revelation which came from the leader of INRI Evangelical Spiritual Church, Primate Elijah Ayodele.
Agbu Kefas has been fighting battles in court since the days of PDP primary election and he has gloriously won them all. He was dragged to court by an aspirant when he emerged as the PDP flagbearer, the case got to the Supreme Court level where he was declared as the valid candidate. His election too didn't happen easily, there were several plans to thwart his victory but to God's glory, he defeated every obstacle up to the level of election tribunal.
One constant thing in the midst of these legal battles right from the PDP primary election fracas is the prophetic guidance and strength of Primate Ayodele. Months before the primary election, Primate Ayodele advised the PDP to choose Agbu Kefas as the candidate because God has anointed him to become the next governor of Taraba state.
When the legal issues challenging Kefas' nomination as the flag bearer began, Primate Ayodele assured that He will win every legal battle before him. He described Kefas as God's project. The prophet also mentioned that God has ordained him to become the next governor. This was in October 2022.
''PDP will win Taraba, the candidate of the party, Kefas Agbu is God's project, he will make it better than the governor even though his governor isn't happy with his candidacy despite the fact that they are in the same party. God has ordained Kefas to rule Taraba, he is God's project, APC and Labour party cannot win him because he is God's choice. They should withdraw and support God's project.'' (https://pmnewsnigeria.com/2022/10/11/primate-ayodele-reveals-winners-of-akwa-ibom-taraba-lagos-governorship-elections/)\
In January 2023, Primate Ayodele spoke again and revealed that no matter the circumstances, Agbu Kefas will excel and win the Taraba governorship election.
"The Taraba PDP candidate, Kefas Agbu will excel no matter the circumstances and situation, he will make an impact. PDP will win in Taraba State both in governorship and presidential," (https://dailypost.ng/2023/01/13/2023-primate-ayodele-reveals-possible-winners-of-taraba-abia-katsina-governorship-elections/)
Apart from these online publications, Primate Ayodele made two different videos making it known that Taraba state is for PDP and Dr. Agbu Kefas. In one of them, he advised oppositions to stop wasting their money because they won't get any tangible result from the election.
''Taraba state is for PDP, don't waste your money, that man in Taraba, the PDP candidate is the one that will win. God has ordained him'' (02/06/2023)
As the prophet foretold, the Election Day came and Agbu Kefas was declared winner against all odds.
Again, when the NNPP candidate approached the court to challenge the victory of Agbu Kefas in the election, Primate Ayodele specifically advised him to withdraw because nothing will come out of it.
'' In Taraba, the NNPP man going to court is a waste, why can't you join this government. You can't win. Taking this man to court won't amount to anything, there are people you can't take to court and win''.
Few days ago, Primate Ayodele commented on the tribunal again, explaining that it is only God that can remove the governor, not the tribunal.
''Tribunal cannot remove Kefas, it is only God that can. Tribunal or any party cannot remove him.''
With the victory of Agbu Kefas at the election tribunal today, it is safe to say Primate Ayodele saw the future a long time ago. His prophecy regarding the victory of the governor over every circumstance has been fulfilled. Indeed, He foretold the all-round victory Dr. Agbu Kefas has just experienced.
Mohbad: Death as the ultimate promotion By Toni kan …and how we killed him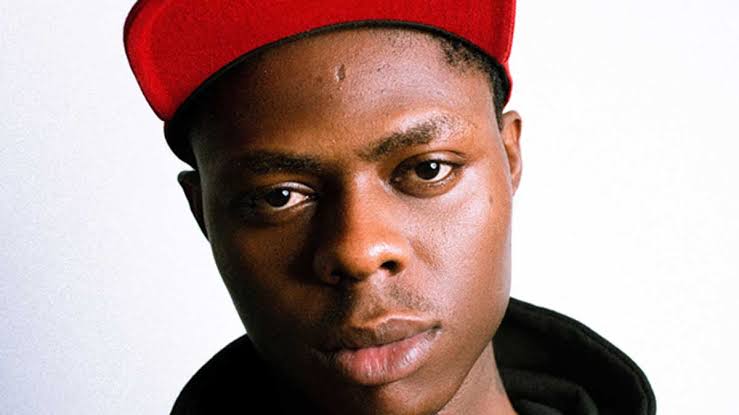 Mohbad: Death as the ultimate promotion By Toni kan
…and how we killed him
The question everyone is asking is – Who killed Mohbad?
But the question no one seems to be asking is – what do we do when we find out who killed Mohbad?
No Nigerian musician has been mourned with such an overwhelming outpouring of emotion verging on hysteria in the manner that MohBad, (Ilerioluwa Oladimeji Aloba) aka Imole has been mourned since his passing in controversial circumstances on September 12, 2023.
There have been protests and candlelight processions in states across Nigeria and in cities across the globe.
His sophomore album, Blessed has been topping charts across platforms. In death, MohBad has found the global acclaim that eluded him in life.
He may be dead but God has answered the prayer he uttered in Sabi – "don't let my foes rejoice over me."
But such is the nature and irony of dying young and joining the 27 Club, no less. Janis Joplin, Amy Winehouse, Jimmy Hendrix, Kurt Cobain, Jim Jones. The list grows and Mohbad has joined them in Rock n Roll heaven.
Before we proceed, it might be pertinent to moderate that third paragraph by adding a qualifier…not since Dagrin and Fela Anikulapo Kuti has a Nigerian musical artist been mourned with so much emotion.
Dagrin's death hit hard because it was not just the death of a musical artist but the death of potential. He was primed to take over from the likes of Lord of Ajasa and would probably if he had lived longer, contested for Olamide's shine and street cred and even Naira Marley's with the vice grip he had on the jugular of the streets in his short run. But death had other plans.
Fela was different. He had lived long, accomplished much and his death was a matter of time what with him being afflicted with AIDS which back then was akin to an instant death sentence.
But Mohbad is a different kettle of fish (and a smelly one at that). He was young, on the up and has died in circumstances mired in controversies.
Two EPs and four to five monster hits and the Light of his Blessed life has been snuffed out.
Since his passing, blame has been passed around and names have been mentioned. Former label honcho, Naira Marley has been mentioned as has music promoter, Sam Larry. There is also the insinuation that he was forced to drink a substance by officials of the anti-drug agency.
Twitter has been abuzz in the past two weeks becoming a fertile patch with conspiracy theories sprouting like blades of corn piercing the earth after rain.
MOHBAD AND CANCEL CULTURE
But while the autopsy result is being awaited, losses are being calculated. Former label mate, Zinolesky has seen his American tour cancelled before it even took off. DJs and record stations have stopped playing Naira Marley's songs.
Folks are also demanding that Sam Larry be found and made to answer questions.
All this is befuddling because the first reports about Mohbad's death reveal that he passed on after being given an injection.
A nurse has now been arrested and an autopsy carried out to determine the cause of his death.
But questions remain and no matter what we learn at the end, Naira Marley's reputation (or whatever was left of it) is gone. That is the nature of cancel culture and the lynch mob mentality of social media. Shoot first, then ask questions later!
DID MOHBAD'S FATHER ABANDON HIM?
MohBad's paterfamilias has also been in the eye of the storm thanks to an ill-advised  television interview during which he is reported to have said:  "look at the house I am living in". The statement has placed a bulls-eye sign on his back. Folks are incensed; how dare he talk about his living condition when the son he abandoned has just died?
But people will die and life must go on.
That said we need to fact-check the emotional outbursts. Did Mohbad's father really abandon him and his siblings after he married another woman?
Mohbad's words seem to answer this question as he sings in Sorry, the first song on his debut album Light.
Daddy no get salary/Ten years I no see mummy/Step mother no care/ Landlord dey worry/My brothers are hungry/Daddy gather money/Make I go poly/I go poly but I no go class/Daddy I'm sorry/I don dey yahoo/I don dey take banku/Omo pastor ti wonu aye/Mummy just dey pray/Daddy just dey pray for me/make e better for me
When MohBad sings  – Omo pastor ti wonu aye (the pastor's son has become worldly) – the portrait he paints is not of a delinquent father. Indigent yes, but not delinquent!
And to play devil's advocate; what are we to expect from a father who has invested all? One who has begged and borrowed to send his son to school only for that son to leave school to become a fraudster or "join bad gang" as we say on the streets.
We could say yes, Mohbad finally made it but at what cost? Success is a lottery and when it comes to the lottery of life there are no guarantees but getting an education is a surer bet.
So, his father did not abandon him but he clearly misspoke in that interview but is that enough to also cancel him?
THE SAM LARRY AND NAIRA MARLEY ANGLE
Who is Sam Larry and why is his name turning up like the tortoise in a folktale? Aside from the fact that he is supposed to be a music promoter with supposed connections to people in high places (people who have now disavowed him) Mohbad appears to name-check him on the song, Holy:
Owo mi oope
Oma di gobe
Ma pe Sammy Larry wa
Ah
Emi ti mi o holy
Mohbad clearly had a relationship with Sam Larry, one that went south and social media is replete with videos and pictures of a cane-wielding bearded goon believed to be Sam Larry disrupting Mohbad's video shoot. That was in June 2023.
A while before that, videos had circulated of a bruised and bloodied Mohbad who alleged that he had gone to a meeting to discuss his change of management and had ended up being beaten by Naira Marley's boys in the latter's residence.
These instances as well as the well-reported falling out between label owner Naira Marley and his Marlian House recording artist, Mohbad are at the core of insinuations that Mohbad's death is linked to his falling out with Marley.
His mother while receiving a delegation told her audience – "I know my son, he told me that Naira Marley usually threatened him. Please Nigerians help me to look for him; please have mercy on me; that is all you can do for me. I cannot singlehandedly fish him out. Also, he told me the National Drug Law Enforcement Agency (NDLEA) gave him some water in a bottle to drink sometimes ago. Help me please.
In Nigeria, artistes and label owners have been falling out since the time of Jide Obi and Tabansi Records, through Snoop Dog and Suge Knight all the way to last week when Aubrey O'Day of Danity Kane called out Puff Daddy (or whatever his current moniker is) over a request to sign an NDA.
There is even a trending story about Sunny Ade and his travails at the hand of his former label owner Chief Bolarinwa Abioro who ran African Songs Limited.
The fact is simple; to blow, an artiste needs a leg up. Cue the Svengali-like label owner aka Naira Marley in this instance. Studio sessions have to be booked. Producers have to be paid and those bottles of Hennessy and Martell don't buy themselves. They are paid for by the label and label owner who is looking forward to recouping his investment.
So, while no one is holding brief for the alleged battery, one must also not lose sight of the fact that if MohBad needed to exit the Marlian family, he had to do it within the terms of his contract.
This is important because before he joined the Marlian family he was living in Ikorodu and going through hard times.
When he rhapsodises that "Hustle dey Odo Naira"on the song Holy, he is clearly a long way from the trenches he sings about in Feel good where he confesses that: "When I dey Ikorodu sapa mumi moma ronu, moma sukun." – (When I was in Ikorodu, poverty held me in a vice grip, I wallowed in my thoughts, I drowned in tears).
The Marlian affiliation clearly wiped away his tears, for a while, it now seems, before things went awry.
WE ALL KILLED MOHBAD
The world is mourning the musical artiste known by the stage name MohBad aka Imole but how good was he? If he had not died on September 12th, 2023, would the world have noticed him the way they did?
And if we say he was so good and so full of potential, we must ask ourselves how many shows he played this year and by that I mean how many A-list shows?
The word on the streets is that promoters gave him a wide berth because he was hard to manage. They say he forgot lyrics and turned up late for shoes. Is all that true?
but if those are lies, the question to ask is why didn't he get the big shows? Why was he not included in trips to O2 and world tours by artists he had collaborated with in the past?
Why didn't the millions of people who have downloaded his songs and albums since his passing do so before he died?
Did Naira Marley have such a huge influence that he stopped promoters from booking MohBad and you and I from downloading his songs and albums? How many of us even knew he had a music label or what it was called?
Bella Schmurda has acknowledged that he didn't include MohBad on his album because he didn't want trouble from the Marlians.
Sure he was nominated for The Beatz and The Headies off the success of his first album, but since his death, his second album, Blessed has climbed to No. 1 on Apples album charts, knocking off Burna Boy and Davido.
If we had supported him while alive, he could have called Naira Marley's bluff and paid no heed to the promoters who would not book him for shows. He would have been truly independent with the resources to take care of his family and grow his Imolenization record label.
You and I and all those expressing faux outrage on Twitter failed him. That is a fact.
And if you don't believe me listen to Patoranking's hit song "Celebrate Me" where he sings "Celebrate me now wey I dey alive/Appreciate me now I dey alive/No be when I leave this life/ You go dey fake am for my wife."
WAS MOHBAD'S MUSIC ANY GOOD?
Now, to the music.
MohBad stamped his foot firmly in the Nigerian musical firmament with the release of his song, Ponmo, a risqué and infectious ditty featuring Naira Marley and Lil Kesh. It opens with a reference to a woman's vagina and then trundles downhill from there.
The streets loved it. The salaciousness , the lewdness and the seeming panting of rabid dogs after Ponmo which is shorthand for you-know-what.
Ponmo is the number 3 song on his debut Light and even though the album opens with Sorry, a deeply contemplative song about his struggles and his home situation which borrows a verse from Sunny Ade's 1974 hit, Esu biribiri pe bo mi o, it was to the risqué and the salacious that we flocked and now we mourn.
In borrowing from Sunny Ade, MohBad was calling on the world to come bear witness the story of his struggle. Did we bear witness?
Another hit song was KPK with Rexxie from which the line "Talo so pe ko po ke –  was made a street anthem.
His first album which featured Naira Marley, Davido and Lil Kesh was clearly a Marlian House project as is evident from the production and sound except for the  aforementioned Sorry and Father Abraham which stick out because of their subject matter and socially conscious lyrics spiced with scriptural references.
The album reflected MohBad's promise and potential and aside from Ponmo, other stand-out tracks are Once Debe featuring Davido and Cinderella. The former enlists Davido and over a bouncy beat re-christens what we know as Okafor's law. Davido's lyrics anticipates Na Money featuring Cave Men and Angelique Kidjo off his Timeless album.
Where the first outing saw Mohbad through prism of the Marlians,  in terms of aural aesthetics and lyrics, the second album, Blessed, is more mature, more contemplative and more self-assured and a reflection of who Mohbad is; the son of a pastor who wanted to escape a live of privation through music which he saw as a blessing.
Taken now with the benefit of hindsight, the songs in Blessed seem loaded and prescient. The first song Beast and Peace opens with "Mo silent mood but beast ni mi/Mo le cause violence but still, peace ni mi/You don't have to hurt me, before you win/You don't have to kill somebody before you sin."
It appears that whoever he might have been addressing did not pay heed to his words and did not only hurt him but sinned by killing him but the jury is still out on whether it was a "win".
In the second song, Sabi, Mohbad returns to church as he closes out with the already referenced "Don't let my foes rejoice over."
The fuji inflected Account Balance with Zlatan continues on the same trajectory with copious references to Jesu and keeping the peace but peace kept eluding him.
La pio pio sees Mohbad return to his Marlian roots with a catchy danceable tune that recalls the best of Naira Marley and here the boastfulness returns as he reference Don Jazzy in a beautiful pun –  "because I turn Don dem say I use Jazz."
Muted are the risqué references and allusions and where there was boasting about sexual prowess, Mohbad exhibits a more mature bent of mind. On Blessing for instance he drops wisdom as he thanks God – "I'm covered by your blessings/I'm living by your grace."
The most underwhelming song on the album is Omo mi, a love song intended for his lover but it is a song stymied by the need to be politically correct in celebrating a loved one. It never rises to the heights of Cinderella or Omokomo from the Light EP.
But despite God's blessing, MohBad seemed able to shake off dread as is evident in his constant references to enemies, frenemies, violence, hurt and death.
In Peace he opens with – Plenty enemy wey dey follow me/Maje  ko mu mi (Don't let them catch me).
Since his passing on September 12 and if the conspiracy theories are to be believed, it seems those enemies finally "caught him" but as he prophesied in the same song – I know there is a day all my pain will go away/ So then I party away."
MohBad is likely looking down on us from Rock n Roll heaven and smiling with a spliff in his hand as he parties away while we work ourselves into a frenzy because all that  pain has finally gone away.
@Lagosreview
Nigeria/Poland bilateral trade cooperation is a game changer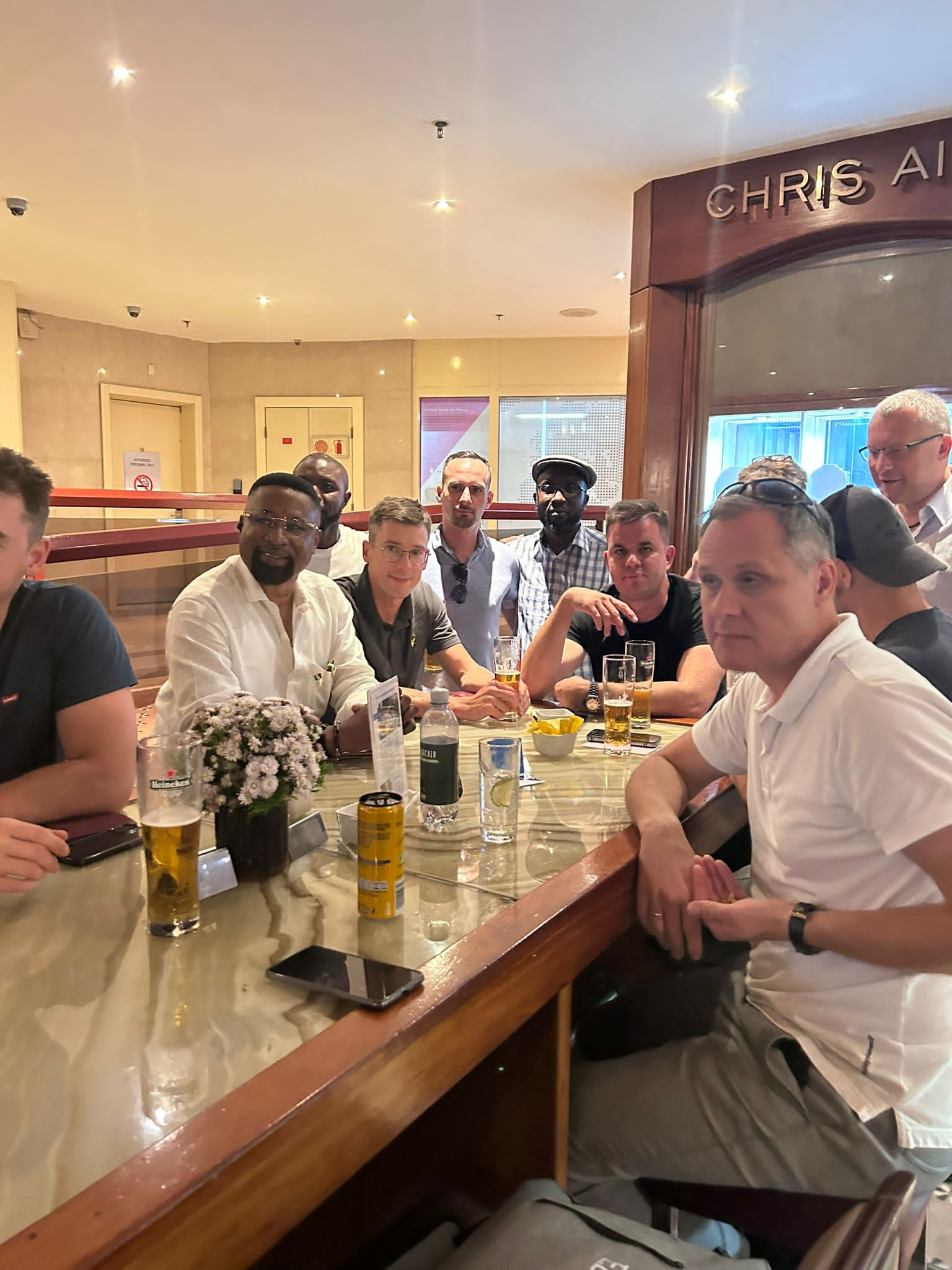 Nigeria/Poland bilateral trade cooperation is a game changer
Sahara Weekly Reports That As some set of Polish entrepreneurs set their feet on our nation's very fertile soil to scout from avalanche of business opportunities courtesy of ZGM, a Nigeria company led by Dr Abbey Onas, I am happy to say that the Polish investors have made one of the best decisions of their life time.
My conviction is anchored on the abundant investment opportunities across the country beginning with agriculture and agro-allied processing, manufacturing, oil and gas, technology, construction and many more. And the growing population of over 210m is there. The market here
Nigeria is open for investors especially Ogun East with arable lands and Cargo Airport and a nearby Lagos seaport that can help trade logistics and enhance supply chains.
As I welcome these great business minds from a country that has been my second home for a long time, I want to urge them to check us out in Ogun State for a very, very friendly business environment and warm reception that will undoubtedly make it so impossible for the team to leave without considering the state for billions of dollars investment