PRUDENTIAL AFRICA LEADS INDUSTRY WITH HIGHEST NUMBER OF MILLION DOLLAR ROUND TABLE (MDRT) QUALIFIERS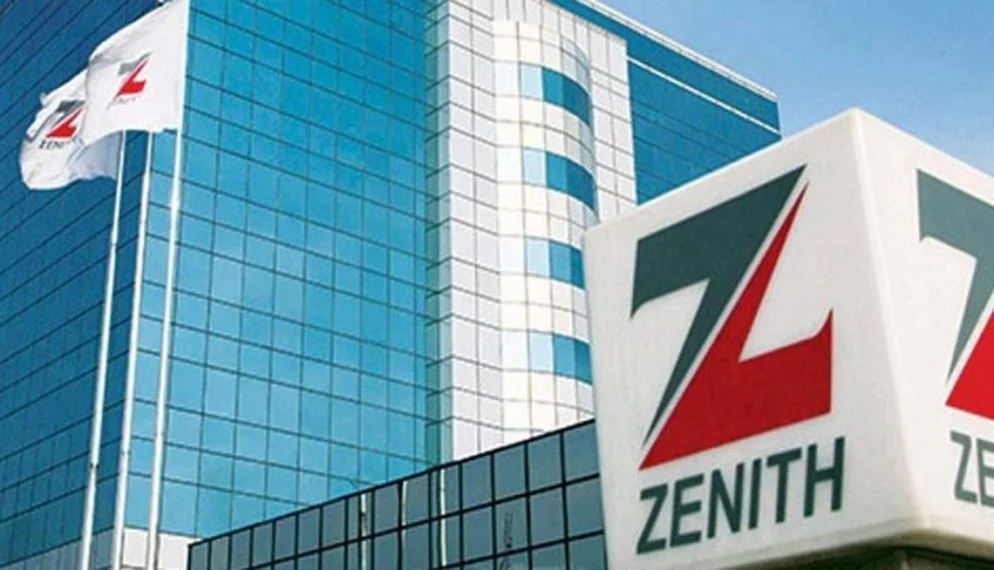 PRUDENTIAL AFRICA LEADS INDUSTRY WITH HIGHEST NUMBER OF MILLION DOLLAR ROUND TABLE (MDRT) QUALIFIERS
Sahara Weekly Reports Prudential Africa has announced that 222 of its sales representatives across seven of its markets in Africa have qualified for the Million Dollar Round Table (MDRT) in the first half of 2022. This is in comparison to 39 qualifiers from the same period last year, up 469 percent. This makes Prudential the company with the highest number of MDRT members in Africa, with the largest number of qualifiers coming from Nigeria.
Million Dollar Round Table (MDRT) is the global Premier Association of Financial Professionals. MDRT members lead the global financial services profession in professional knowledge, ethical conduct, and client service. Members are recognized as setting the international standard of excellence in the financial services field, meeting unique client needs in the evolving landscape of modern personal finance while adhering to a strict code of ethics.
These results reflect the strong performance of Prudential in Africa, with Annual Premium Equivalent (APE) sales growing by 17 per cent year-on-year as announced by the Group in its 2022 half year financial results. Six of its eight markets recorded double-digit growth in APE sales.
Nick Holder, Chief Operating Officer, Prudential Africa, said that: "Prudential Africa continues to focus on investing in its distribution channels to support the health and protection needs of its customers. We continue to equip our agency force and financial service consultants with digital capabilities to connect and engage with customers as well as provide personalised advice. Our multi-channel and integrated distribution strategy is able to adapt to evolving customer needs and local market conditions, and positions us well to capture growth opportunities".
Prudential Zenith Life Insurance Ltd (PZL) is a subsidiary of Prudential Plc., established in 2017 when Prudential Plc acquired a 51% holding in Zenith Life Insurance. PZL is one of the most capitalized companies in the Nigerian insurance industry with a wide range of individual products including savings & investments-linked products, endowment, and protection products designed to meet the needs of individuals and their families. For corporate clients, the company's product offerings include Group Life, Key-Man Assurance, Credit Life, School Fees Protection, and Mortgage Protection, ensuring that the welfare of clients' staff and families are met.
Prudential Plc provides life and health insurance, and asset management in Africa and Asia, helping people get the most out of life by making healthcare affordable and accessible and by promoting financial inclusion. Prudential protects people's wealth, helps them grow their assets, and empowers them to save for their goals. It has more than 19 million life customers and is listed on stock exchanges in London (PRU), Hong Kong (2378), Singapore (K6S), and New York (PUK).
Prudential Plc has insurance operations in eight countries in Africa: Nigeria, Cameroon, Cote d'Ivoire, Ghana, Kenya, Togo Uganda, and Zambia. With over 1 million customers, Prudential Africa works with over 11,000 agents and six exclusive bank partnerships, with access to over 600 branches to bring value-added insurance solutions to its customers.
Gov Abiodun Honours Adron Homes GMD Aare Adetola Emmanuelking For His Unrelenting Efforts To Promote Peace In Ogun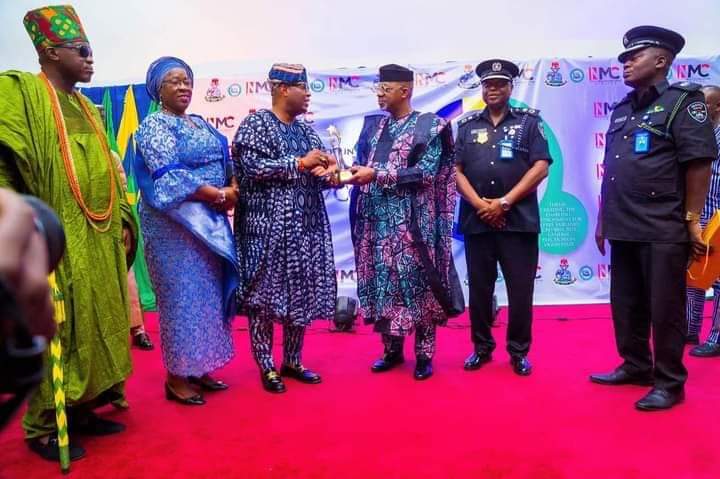 The executive governor of Ogun state, His Excellency Prince Dapo Abiodun mfr. has honoured Aare Adetola Olaniyi EmmanuelKing, The Group Managing Director, Adron Homes and Properties for his unrlenting efforts to improve security architecture in Nigeria.
Gov Abiodun presented the awards to Aare Adetola EmmanuelKing during Nigeria Police Retreat held in the state to appreciate his kind gesture to his immediate environment and to charge others to participate in the uplifting and development of Ogun state.
The Inspector General of Police, Alkali Baba was ably represented by the Assistant Inspector General of Police, IGP in charge of Zone 2 Onikan alongside the commissioner of police in Ogun, CP Lanre Bankole.
Meanwhile, Aare Adetola Emmanuelking in 2020 through Police Community Relations Committee, PCRC donated patrol vehicles to the police in Zone 2 Onikan, PCRC and divisional stations in Ilisan area to assist their movement towards quality service delivery.
Governor Abiodun described Aare Adetola Olaniyi EmmanuelKing as a rare breed in the country, saying it is not common among the rich people to support the Nigeria Police Force individually, through building of modern police station with sophisticated equipment to meet international standard.
He charged well meaning Nigerians to emulate Aare Adetola EmmanuelKing by contributing immensely towards the growth and development of Nigeria.
IBIJOKE SANWOOLU TABLE TENNIS FINAL TO HOLD DECEMBER 3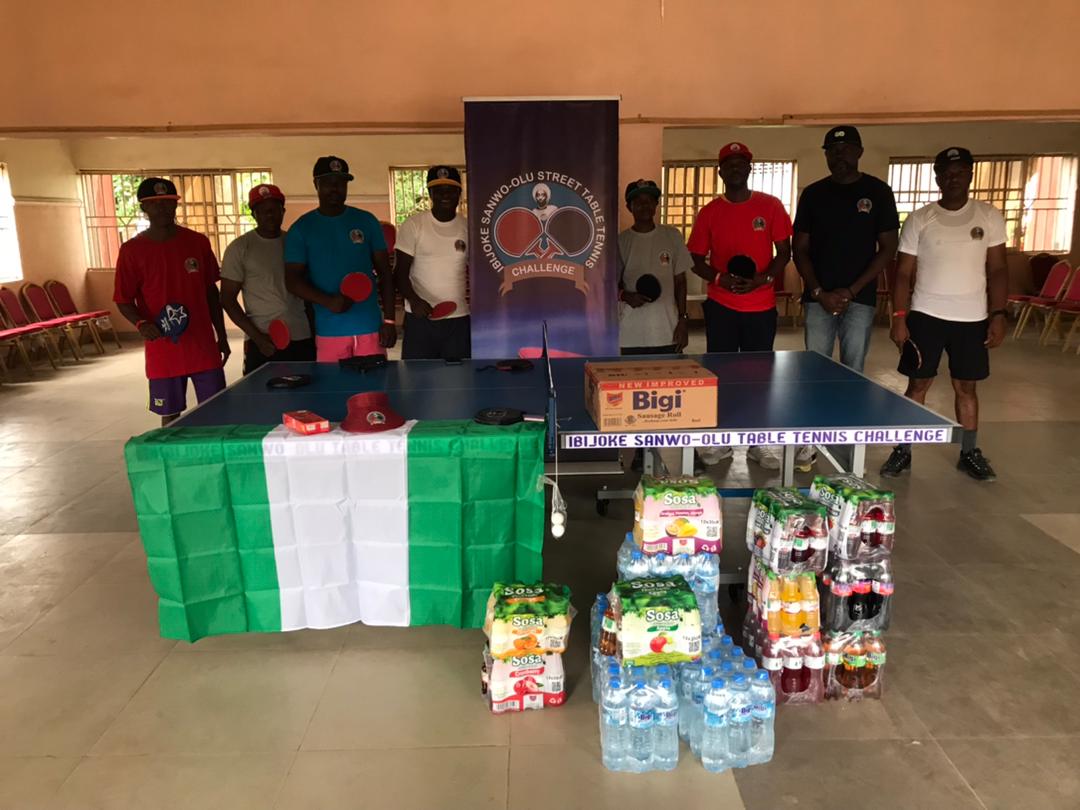 IBIJOKE SANWOOLU TABLE TENNIS FINAL TO HOLD DECEMBER 3
Sahara Weekly Reports That The final match of the Ibijoke Sanwoolu Street Table Tennis Challenge will come up this Saturday, December 3, 2022 at the council hall of the Igando/ Idimu Local Council Development Area of Lagos State.
The table tennis tournament which kicked off on Friday, November 18, 2022 had players drawn from Alimosho area squaring up against themselves to determine the champion that will go on to represent the area in the state championship slated for the first quarter of 2023.
In the final match of the competition, Omotoyinbo Tolulope will be battling Joseph Jesubomi popularly called Atorise by his teeming supporters. While Tolulope had to go through a hard fought fixture against Raimi Saka, Atorise emerged winner in his semi final fixture by defeating Ameen Mustapha in straight sets.
The semi final matches had in attendance the chairman of Igando/ Idimu LCDA, Comrade Ayinde Akinsanya and the leader of the house in the council, Hon. Prince Dauda Gbadamosi along with other executive committee members of the council as well as the supporters of the players.
The final match, scheduled for 12pm on Saturday is expected to witness a large turnout of the supporters of the two gladiators who are pitched against each other for the ultimate honor in the game of table tennis in their zone.
The Ibijoke Sanwoolu Street Table Tennis Challenge is a competition being initiated to return the glory days of table tennis to Lagos and to discover and nurture the large number of talents we have in our great state.
The competition is being supported by Peace ANYIAM-Osigwe's Africa Film Academy, Rite Foods, Tecno Phones and some private individuals who have deep interest in the game of table tennis. According to the co-coordinator of the initiative, Mr. Victor Ganzallo, the next stop for the competition is Eti-Osa Local Government, and will be powered by King Saheed Elegushi Foundation.
Power of Prayer as Apostle Suleman Raises Boy from Dead in Benin City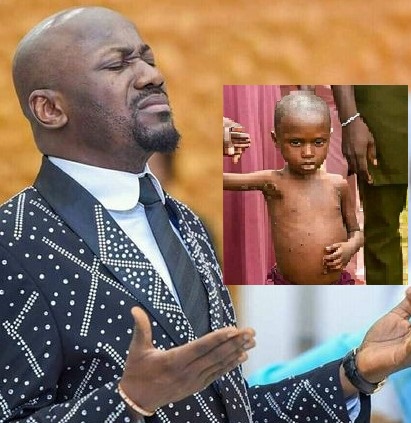 Power of Prayer as Apostle Suleman Raises Boy from Dead in Benin City
Sahara Weekly Reports That Few days ago, another shocking testimony of God's healing power was made in Benin City, Edo State, Nigeria. Popular servant of God, Apostle Johnson Suleman, prayed life into the unconscious body of a five years old boy.
Judging from the two-day 'Mighty Turnaround' crusade, the manifestation inspired believers. Normally, when a person has been declared dead for half an hour, doctors give up. But, according to the Scriptures, that was just when Jeremiah was called to pray. Jeremiah prayed and the lifeless man's heart began to beat and he came back from the dead. That was the lot of the lucky boy, whose life Apostle Suleman spoke to and revived.
So, how did he make that happen? 'It is the power of prayer," the 'Restoration Apostle' enthused in his sermon. He continued; "It's really as simple as that. And we have a testimony that the miraculous experience is having great effects on believers, it has raised people's faith levels."
Sources from the Benin City crusade said that the experience really raised people's expectations "because they saw God move".
According to Apostle Suleman in one of his recorded prayer services, "the power of prayer seeking God's intervention in human's affairs was seen most dramatically when God raised Christ from the dead. The resurrection was something the earliest followers of Jesus experienced as a real, historical event. This shows that the very power that raised Jesus from the dead is still available to us and we get it when we ask God in prayer. We ask Him and He helps us with power that exceeds our comprehension and expectations."
The Benin experience was not Apostle Suleman's first, but it has continued to stay on the front burner, given the surge of testimonies that followed the service.